ABOUT US:
 Nature Walkers positions itself as a niche service provider within the hard-adventure tourism market. We offer high-quality trekking & backpacking, experiential journeys, and other unique tours. To begin with, Nature Walkers offer various events in Karnataka, Tamil Nadu, Kerala, Andra-Pradesh, Maharashtra, Sikkim & Himachal Pradesh.
Nature Walkers aka NW. Must be wondering how the name came up right! We believe in heading into the wilderness and taking challenging tasks.
As we walk the realms of nature and explore untouched forests, majestic mountains, and hidden foliage, we venture into the wild and offer people experiences rather than just Health & Fitness goals.
Our goal is to reach out to thousands of potential trekkers & travelers out there, both amateur and professionals, to make them passionate about learning more about this beautiful planet.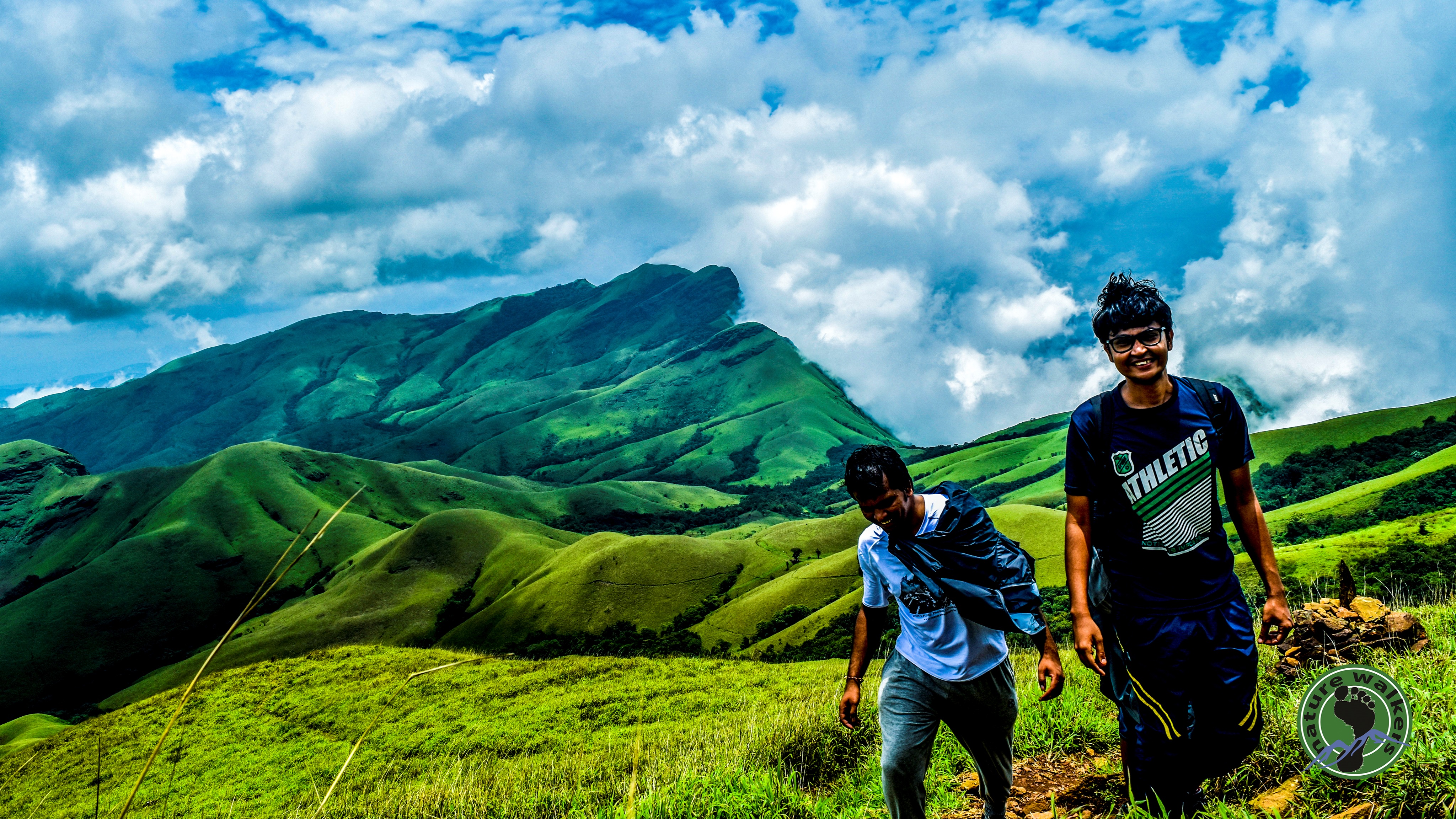 We hike, we climb, we run, we travel, we dance, we sing, we live every moment of our life. Current scenario says we are the most recommended trekking club in South India. We bring out an opportunity to explore new places for a small duration of a weekend. A sense of excitement of achieving something in our life by traveling to the moderately difficult but beautiful peaks in Western Ghats and Himalayas is all we aim for. Join us, and we would take you to the wonderful fairylands of this planet you could wish for.
Trekking is not only beneficial for health and fitness, it also develops several other qualities in one like leadership, consistency, and motivation to achieve a goal. Nature Walkers also helps to develop social bonding abilities. It also helps in developing awareness about cleanliness and wildlife preservation. It's said you could bring out the best in each person while on a trekking expedition.
Nature Walkers defines quality by the unique aspects of the services offered to Travel or Corporate companies that we tie up with, those aspects include Trip leading to treks and mountaineering, managing experiential tours, photography trips, water adventures, experiential tours or customized trips, providing top-of-the-line equipment and supplies, and a superior service offering with access to better terrain, comfortable accommodations, camping workshops on wilderness skills, and also great food.
Presence:
Most of the Nature Walkers treks are in the Western Ghats and in South/West Sikkim. Covering Gokarna, Kumta, Hampi, Shimoga, Chikmagalur, Kudremukh Forest Region, Dandeli, Kodaikanal, Coorg, Chittoor, Chennai, Munnar, Ooty, Tala-Cauvery Forest Region, Mookambika National Park,  Nilgiri Range of Mountains,  Singalila National Park, Kanchenjunga Nation Park and many more places with a variety of treks which has
Mountains
Beaches
Archaeological and Historic sites
Natural Waterfalls
Least Explored Adventure activities spots for River rafting, kayaking, Scuba diving etc.
On Field Presence:
We have conducted more than 500 Treks in these regions and served almost 5000 participants in these couple of years. We have constantly maintained our Facebook review rating to 4.9/5 for almost 2 years. We are a certified agency, with certified mountaineers from government institute of India for mountaineering and expedition in the team.
We have on ground local contacts/support from close to 150 villages of South India and Himalayas, who are connected with Nature Walker. With the help of our "Local Help" Policy, Nature Walkers could able to contribute in aiding these villages financially and intellectually. Our Foundation has organized events at local schools, to promote the healthy and clean lifestyle, which was heartedly appreciated by the gram officials.
At Present, Nature Walkers conducts End to End Service Treks at 20 Different locations in South India. Understanding the need of buddying trekker, we also recorded 3 more Himalayan Treks. With complete from the support of Forest Officials, we could able to find some remote destination for holidays and adventure.
Social Media Presence
We have a very good presence on social networking sites:

Facebook Review: (4.9/5 Stars) – 351 Reviews
https://www.facebook.com/pg/connectwithnaturewalkers/reviews
Club: Nature Walkers Club – Trekking & Camping – 3311 Members  
https://www.facebook.com/groups/naturewalkersclub/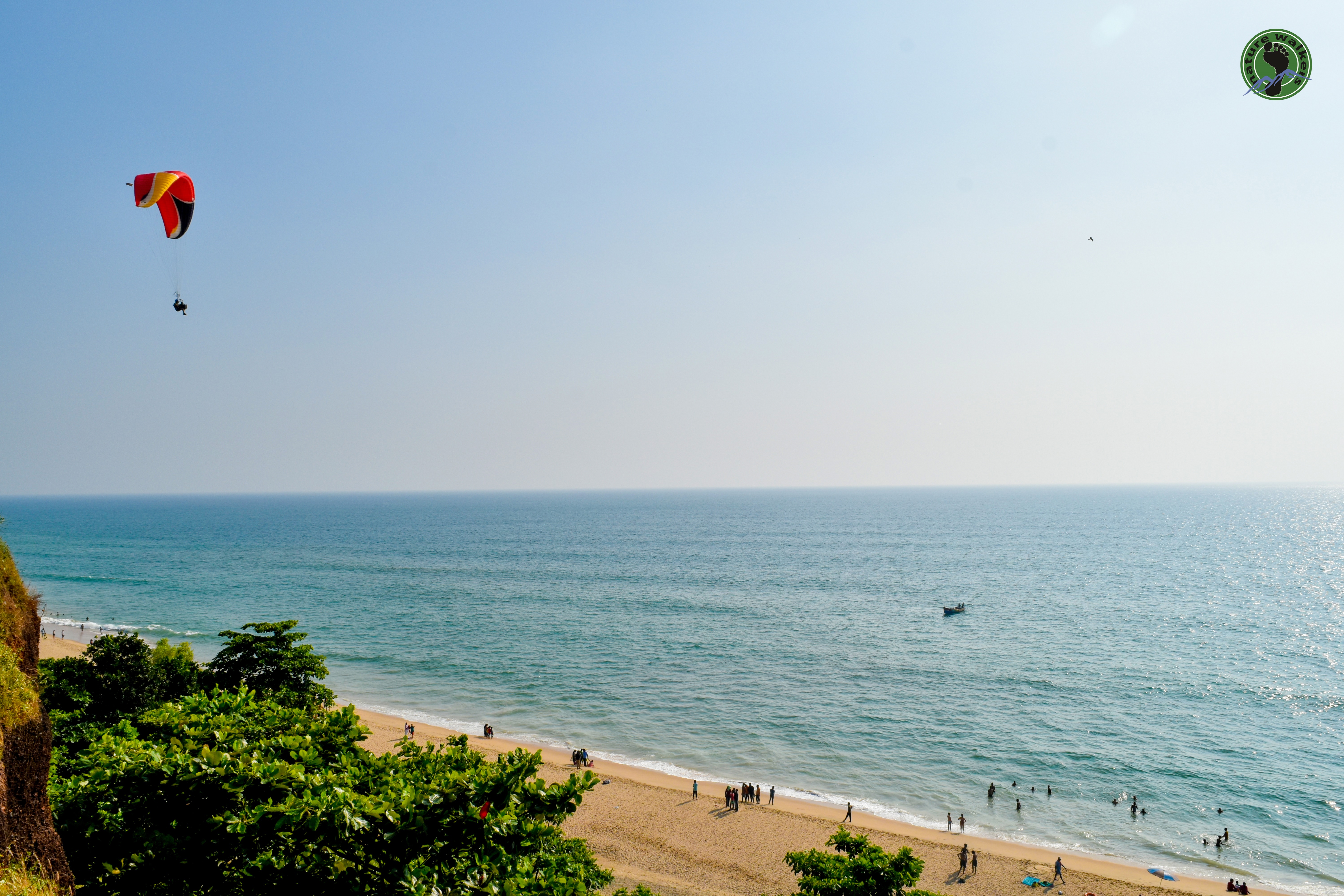 Mottos/Solutions:
Hygiene & Safe Travel Options:
India's reputation for diverse culture and landscapes make it an alluring traveler goal worldwide with chronicled landmarks, otherworldly existence, deserts, snow, mountains, ocean, forests, and other real attractions that can give you an affair of a lifetime in India. It can be a major challenge to travel in India even for a seasoned explorer, a portion of the basic issues confronted nowadays are off:
Infrastructure, we at times miss out to our neighboring nations like Bhutan, Nepal, Sri-Lanka, and the Maldives because of this framework issue that we confront. Sanitation and Hygiene aren't up to the check which could cause sickness for travelers. Tricks and fraud are looked by travelers in significant traveler places with touts endeavoring to scam you. No legitimate time administration for the things arranged out, ten minutes hold up time can be an hour's hold up without any notice. Huge crowds of people around can be overwhelming and takes time to get used to, pushing and shoving makes it an unpleasant experience. The absence of individual space or privacy is distinctive here contrasted with other western nations, sometimes people get too close to comfort. The absence of information of the place can prompt passing up a major opportunity for real things around the place and can be dangerous on occasion.
Security concerns with political tensions at places. On a bigger scale, our Adventure travel industry isn't organized with poor safety standards, lack of knowledge on wilderness first aid and good leadership for risk management, emergency evacuations in case of emergency are some of the issues faced by adventure travelers.
Fitness and Health
An average weight person would burn more than 2000 calories in one trek, Plus you don't have to see the jam-packed road from your static gymkhana window.
In Nature Walkers, we also share the importance of being fit and healthy by taking them to the most wilder nature of South India. A trek in a month is a very good workout for your body and mind, plus we get to travel to different regions, learn different healthy food habits, explore different terrains of mother earth.
It definitely adds up a good solution for people's health and fitness exercise.
NTP – No Trace Policy (Responsible tourism)
On Treks we also noticed that education on cleanliness is a very much vital topic for today's generation. The education and practice of helping the wilder nature to be as it is, we need to apply this policy strictly.
NTP – No Trace policy restrict trek participants from through any garbage or waste material on any terrain or surrounding we travel. We accept it as our duty to do more in resolving this problem for social benefits. Hence, we started making and utilizing "Eco – Bags", These are small pouch bags, can be hanged on your thigh with the help of buckles. Every trekker gets this bags so that every waste material can be easily collected from individual participant. As it's on your thigh, it does not obstruct your walking or climbing. A small solution to a Big problem.
We believe it definitely adds up an as good solution in waste management. In fact, we think it should also be applied in cities so that people will become more responsible towards cleanliness.
Rural Development (through Eco-Tourism)
We believe, an overall prosperity gap between city and village is developing very rapidly. People are leaving beautiful villages for this prosperity. It could be of money or knowledge, but the truth is rural India is falling behind in this race. Hence, we made a policy, to accommodate our participants at local village houses or farms, at those poor farmers who have the capacity to give us shelter and food. We do not opt for hotels, lodges or resorts as they can market their places on the internet or through agents.
It not only helps the villager with an add-on income but consecutive visits also brief him about the city and brush up his kids with some latest knowledge.
Interchanging the knowledge or money is very important. Because it develops trust. It develops a silent way of communicating that neither of the worlds would harm each other and there is only profit to gain from this transaction. It develops a friendly atmosphere between each and other.
We believe it also adds up as a good solution in the rural development.
Group Travel
The first things every person who likes to travel looks for is security. Nature Walkers organize treks with random solos and groups. It gives a chance to know different profession of the society. It also gives a sense of security as 30 people are bound with one thread of nature walkers.
Nature walkers always assign minimum One Out Door Leader to every trek it organizes, it helps the participants to gain more knowledge about the region and give a confidence of having a support all the time. This practice also helps the female solo travelers to explore beautiful regions with a company and proves very beneficial for group travelers, as you get to know more about your friends on outdoor treks.
"The more we participate, the more we learn from each other, the more we learn of each other, the more we support the bridge." – Nature Walkers
Popular Treks of Nature Walkers
Check out our website for all the Scheduled Date Treks (Fixed Dates Treks have Fixed Costing as mentioned on the website. )
Sikkim

South India
 
Himachal Pradesh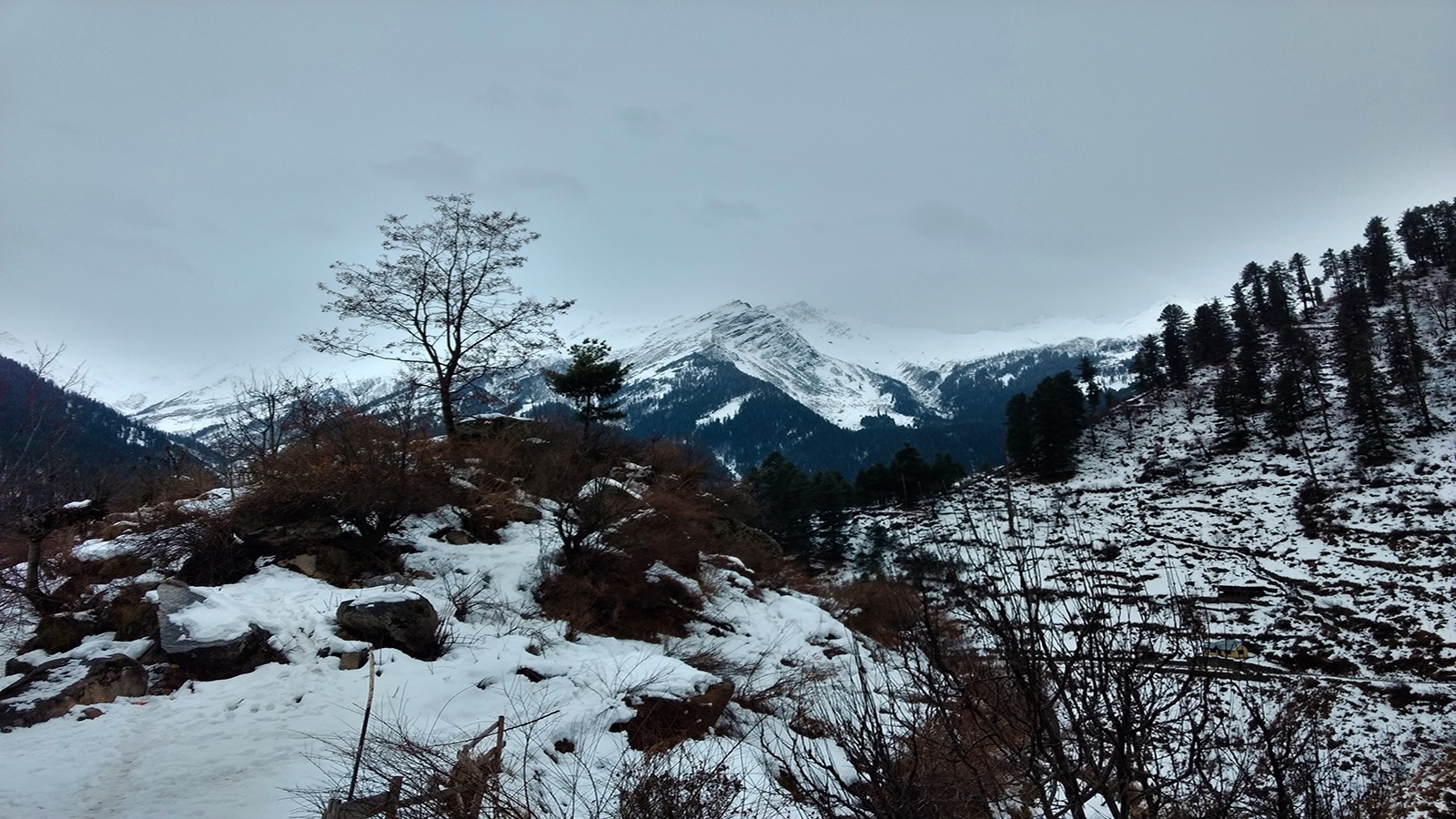 Every trek has its unique characteristics and itinerary. Would request you to go through the virtual trek Itinerary on the given links. Our on-Field Team is working on exploring new destination for trekking and backpacking. The basic strategy we follow in our hunt is "we efforts are to explore and bring out experience from raw and unexplored destinations of India & World".
Corporate Treks:
We have also conducted several corporate treks as well from employees from Yahoo, Mercedes Benz, Infosys and Mind tree. The corporates treks can be customized as per the requirement. Each individual corporate trek arrangement is different with respect to travel and accommodation arrangements. Only the Trek remains same as mentioned above.
The minimum number of participants required to conduct a trek is 12.
A request needs to be sent to connect@naturewalkers.in with customize requirement and then we would create an itinerary as per the requirement. The costing changes as per itinerary but with minimal variance. Please consider 10days prior communication for a corporate trek.
We always believe in exploring our limits. Every Trek organized by nature walker would have outdoor leaders, who would help you/ motivate you in difficult times on the trek. Also, we would share the complete itinerary in a form of a virtual trek which would give you a basic idea of the difficulty level of the trek, hence, will help you in selecting the suitable trek.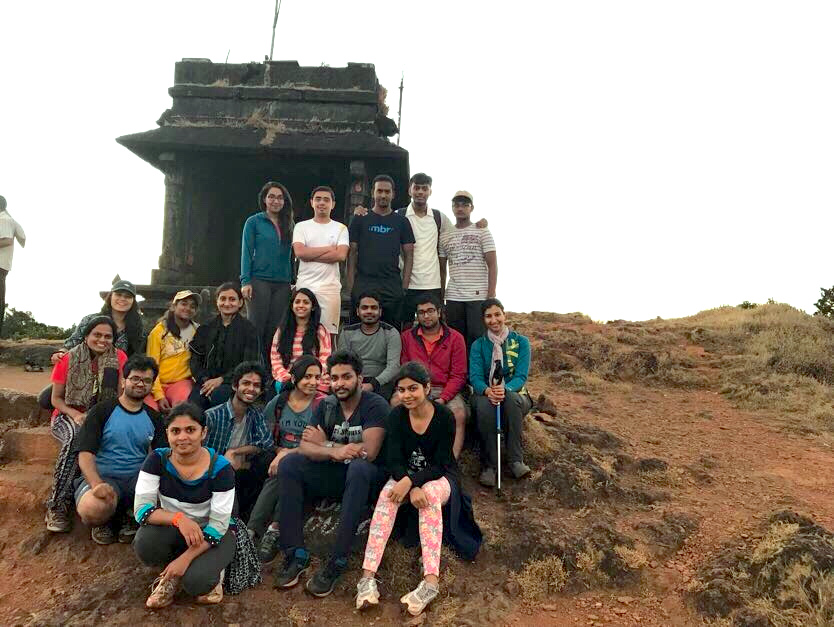 Reviews / Good Notes from Fellow Trekkers and Travelers.
Check out the reviews shared by all our travelers from Bangalore and outside.
https://www.facebook.com/pg/connectwithnaturewalkers/reviews/
Videos on Youtube Channel.
Kodachadri Trek: https://youtu.be/o-AkM3PoMhk
Gokarna Beach Trek: https://youtu.be/t_WtcJqPZjo
Kurinjini Top Station Trek: https://youtu.be/ZNnVXeXToPE
Meesapulimala Trek: https://youtu.be/fPSpCdl8uf8
Kudremukh Trek: https://youtu.be/bgb2wAAJjQw
Nagalapuram Trek: https://youtu.be/sHv2o1eQaiI
Tadiandamol Trek: https://youtu.be/P89ft2S8Lhc
Hampi Heritage Trek and Bouldering: https://youtu.be/DVJ_TBGLQNM
Nishani Motte Trek: https://youtu.be/GqvitmDUyxw
Stay Fit and Keep Trekking, 
Nature Walkers