Reaching the pinnacle of a mountain is more about conquering yourself than the peak. Before you breathe the cool and fresh gusts at a mountaintop, your physical and mental strength are put to test.
In our journey of 2+ years, Nature Walkers are getting to meet enthusiastic trekkers with have infectious energy and a die-hard attitude. When the going gets tough, these Outdoor Trek Leaders (ODLs) put their best foot forward and lead the way.
In an interview with one such Outdoor Trek Leader Pavan, we got more insights about trekking in the Western Ghats. We discussed the challenges trekkers commonly face and how to overcome them. Pavan also shared some of his best trekking experiences with us.
Sheeba:

As an ODL with Nature Walkers, you have led treks multiple times. Where have you trekked with Nature Walkers?
Pavan: I have trekked almost 95% of all the treks with NatureWalkers if I have to name it here it goes:
Sheeba:

 What is it that attracts you to the Western Ghats?               
Pavan: The Western Ghats is such a scenic beauty, no doubt it is known for its vast biodiversity. The thing which attracts me the most is that throughout its stretch from southern part to the northern part, it is covered by green carpet, water-bodies, and rich fauna.
Sheeba:

 Tell us something about your first trek with Nature Walkers?
Pavan: Let me keep it short 🙂 My first trek with NatureWalkers was Gokarna as a participant, my first as an outdoor leader was Bavikonda and Kalchukki. Gokarna brought a wave of wanderlust, while Bavikonda and Kalchukki gave me the zeal to be an outdoor (trek) leader.
Sheeba: Being an ODL you often get to trek, what is it that you like about trekking?
Pavan: I have completed 25+ treks so far with NatureWalkers in a span of just 6-7 months ( Do I have to say more ??). Trekking is all about finding yourself and being passionate.
Edmund Hillary said, "It's not the mountain we conquer but ourselves". Meeting a lot of people to making good friends — These are the things I like the most about trekking. I also like to mention I'm the only person from NatureWalkers group to trek back to back !! Thinking how !!? Catch me on my Facebook profile – Click here
Sheeba: In the span of being an ODL with NatureWalkers, what are the common challenges that you have observed people face on treks?
Pavan:
Low confidence
Altitude sickness
Physical fatigue
Dehydration
Water and food
These are the common challenges faced by people.
More than a challenge I would say it's about feeling low confidence. It's not mandatory that you have to be a trekker to reach peak it's always about US — WE and MYSELF.
Sheeba

:

How can they overcome these challenges? What are the key guidelines that one should follow when on a trek?
Pavan: First and foremost "BELIEVE IN YOURSELF"
Keep your body fit and flexible — Be prepared physically and mentally.
Have a proper trekking gear as per your need.
Don't aim for the first finisher, maintain your own pace.
Carry a proper backpack with only basic items you need.
Always follow the rules and listen to what an outdoor leader has to say since they are more familiar with the trail.
Sheeba

:

What makes Nature Walkers different from the rest of the trekking groups?
Pavan: Yes, it is different and it's really amazing and different to be a part of NatureWalkers because I as a solo traveler never preferred to join any groups. But, when I trekked with NatureWalkers that instant bond was created with all of them in the group, which I didn't find in any other groups. It gave me a lot of friends, well-wishers and passionate people. What else I want as a trekker apart from this?
Sheeba

:

Tell us your most memorable trekking experience.
Pavan: The toughest question to answer not being diplomatic. All the treks I handled with NatureWalkers are memorable for me. One among all my 25 treks which will stay with me forever is Dzongri trek — because I got to trek with the people I am fond. Just imagine trekking with all our NatureWalker Trekking Leaders and amazing participants reaching peak successfully. I cherish all those memories on the way to Bhutan, isn't one hell of a memorable experience??
No two trekking experiences can be same. Even if you have covered the Western Ghats, they is always something new to witness—a different viewpoint, a hidden cavern, a rushing streamlet, a vivid green landscape. Trekking promises to get you closer to the nature and, in turn, to yourself.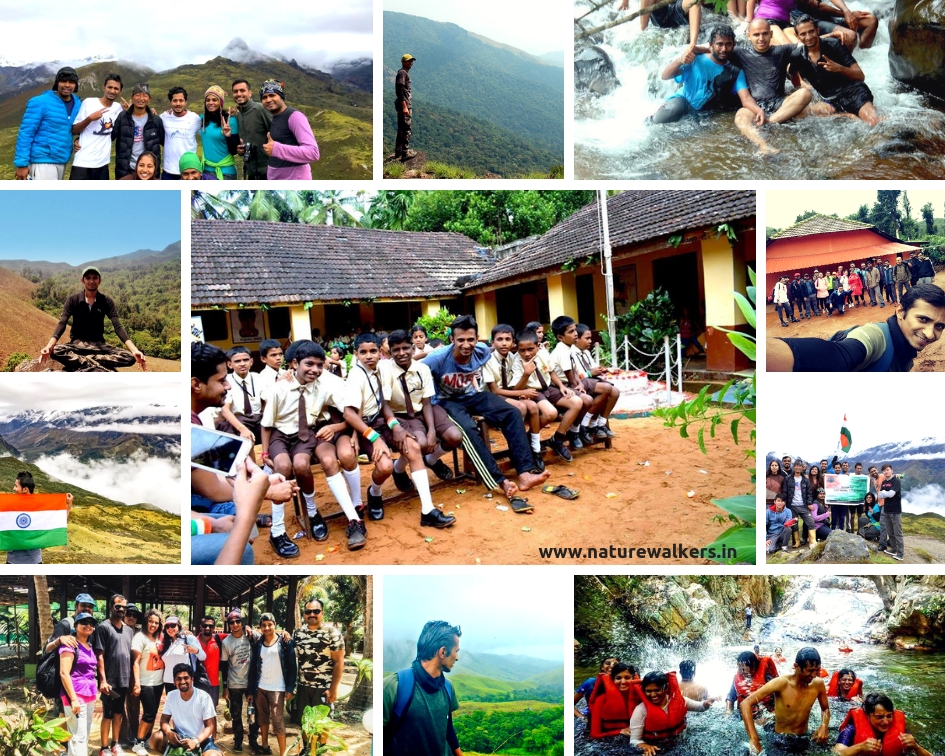 Happy Trekking!
Subscribe Now (get latest Trekking updates, Offers, travel Stories)
Follow us on Social Medias