While I was still planning on how to make my friend's birthday special, and exploring all the options on the Internet, I found the trip to Gokarna on 
eventshigh.com
.
Being unsure of the organizers and without having regard to the people on the trip, still, we decided to take the risk and join for it.
Unlike boys who think of NOTHING before going on a trip, a girl wonders about the clothes to take or how can she get a new picture for the Facebook DP and most importantly SAFETY.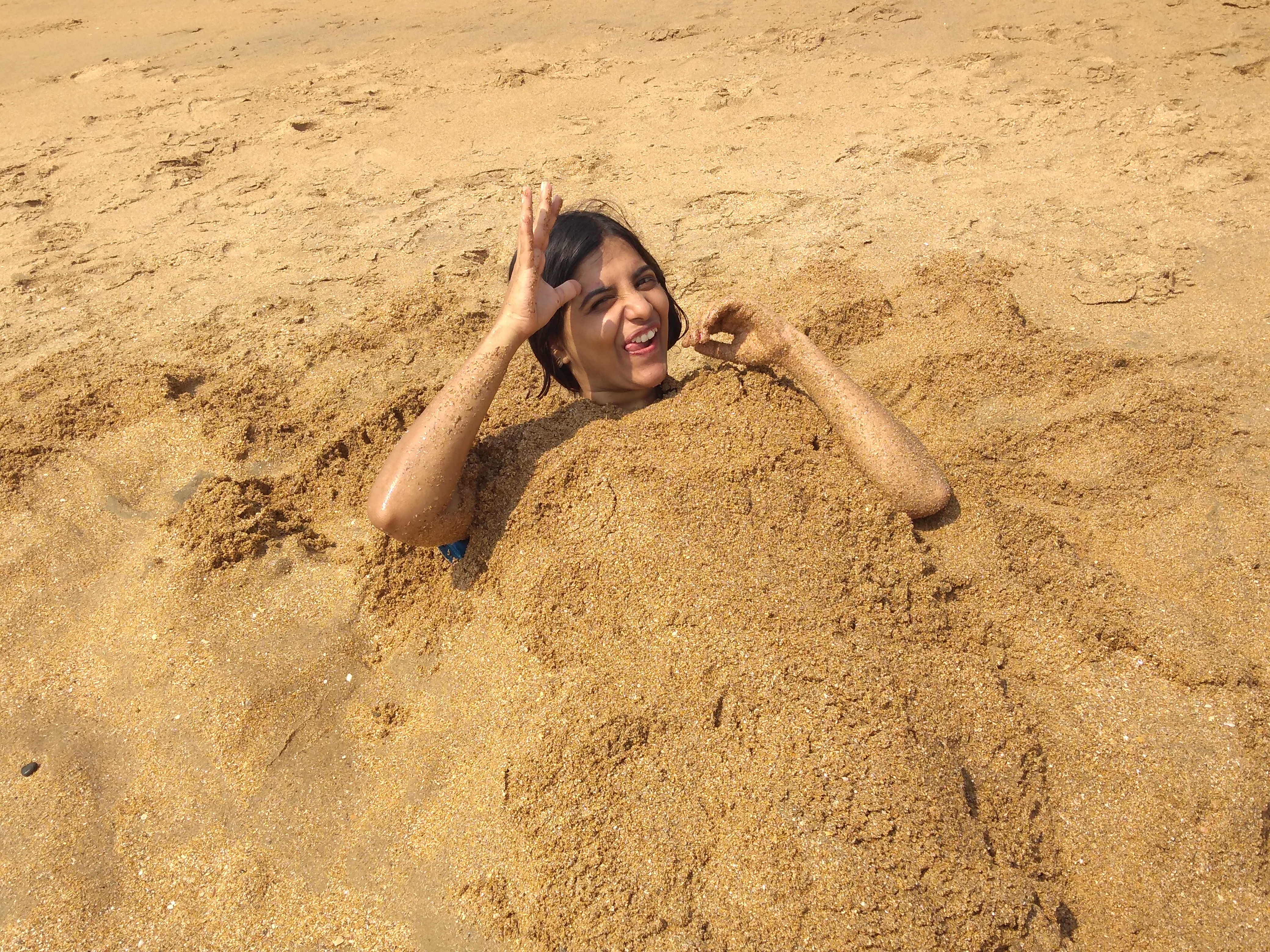 I called up the organizers if other girls are joining for this trip.The day before our journey, we got a confirmation mail from Nature Walkers enlisting our names on the participants' list.
It was exciting to see there were 16 girls who had joined out of a total of 33 participants.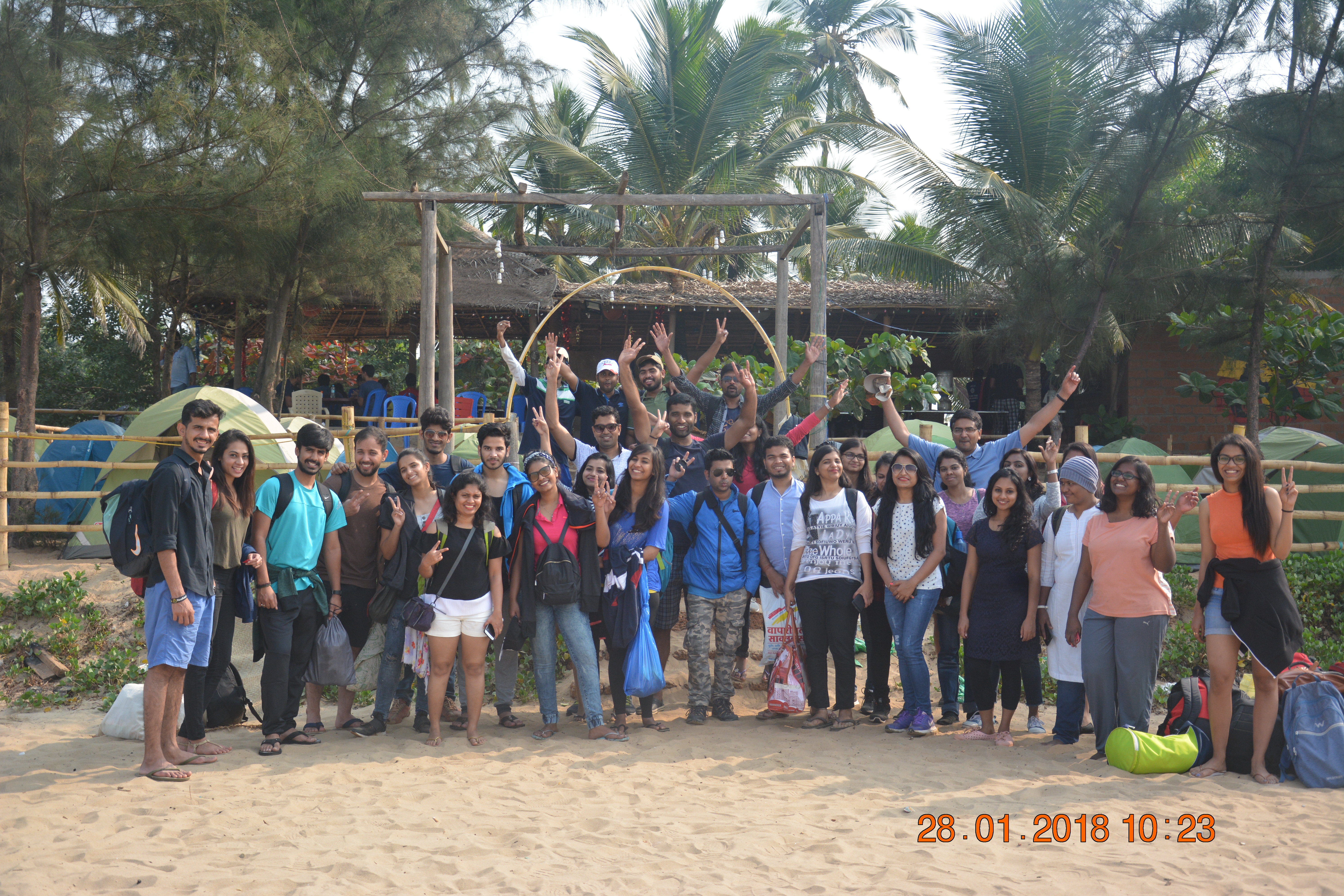 We finally boarded the bus at Koramangala. Introduced myself to the people who were already standing out there. Some seemed excited and some seemed nervous too. Cabs and autos kept on stopping near the bus. And we consequently welcomed people on board. Some were very friendly to give a handshake while some restricted to a verbal 'Hi'.
After picking everyone from various stops, finally, we began the Introduction session, as a part of Itinerary.
Everyone had to speak about 'The craziest thing they have done.', 'Their New Year Resolution'
'Their dream place', 'The movie they recommend NOT to watch', etc. Everyone shared their wild stories.
Our group was crazy; where a girl had been from Leh to Ladakh at the age of 20, by driving a motorbike all by herself. (At that age, I did not even know Leh-Ladakh existed on the map). Then there were people who had missed their flights while doing Scuba diving in Goa and then there was other who was a Reiki practitioner, very unique thing.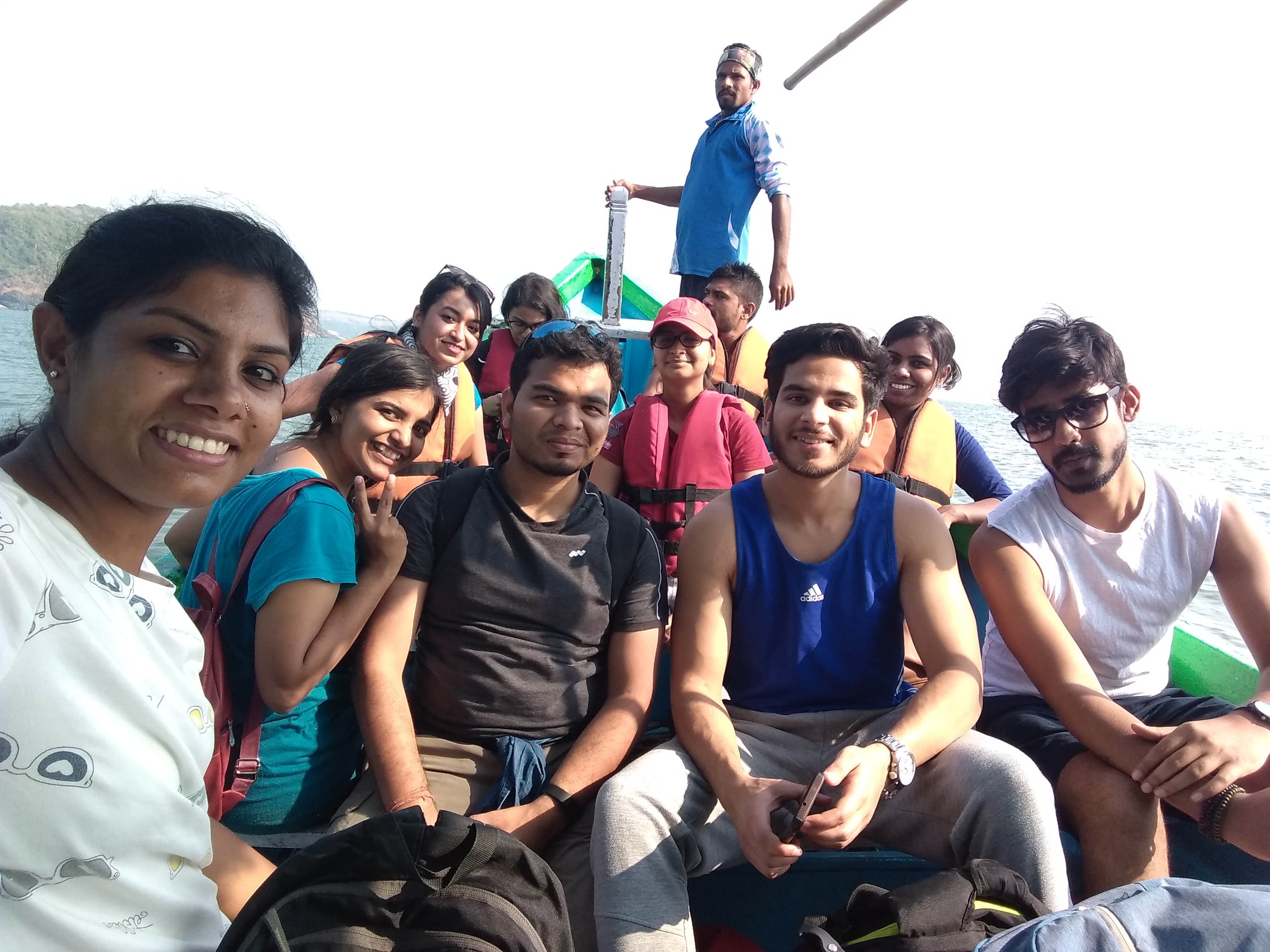 Not forgetting about others who have Amsterdam, Mount Kilimanjaro, Iceland on their wishlist.
The other girl who has come all alone on these trip and has some crazy things on her bucket list like her love for Nature has determined her to visit the sunrise at different lakes of Bangalore and for the enthusiasm to keep her body fit she has gone on a 2-day water fast. Really fun and inspiring after meeting people who have electricity running in their blood to do something crazy and unique.
Also, our outdoor leader Amrita informed us the rules of Nature Walkers of no littering and introduced us to the unique concept of '
Eco-Bags
' that fits around your thighs to put your utilities or waste into it.
After the 12-hour journey including the chai-sutta breaks, we reached our homestay at Gokarna.
Getting ready in no time, we headed for our beach trek with bags packed with a water bottle, an extra pair of clothes and the power packs from Nature walkers.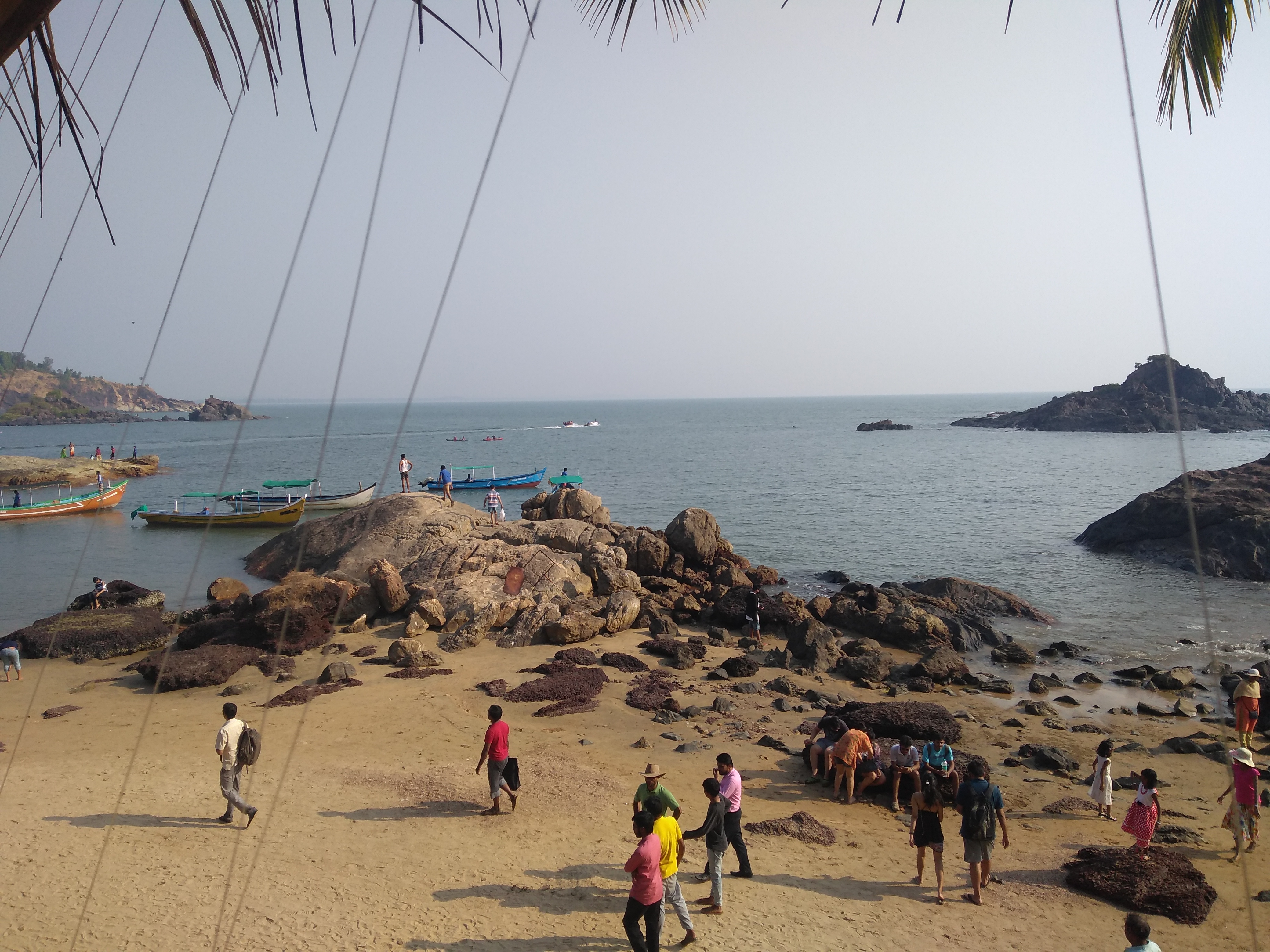 We headed for Paradise beach which justified its name completely with the beautiful rocks on the beach side and the foreigners in the bikini was a thumbs-up for guys.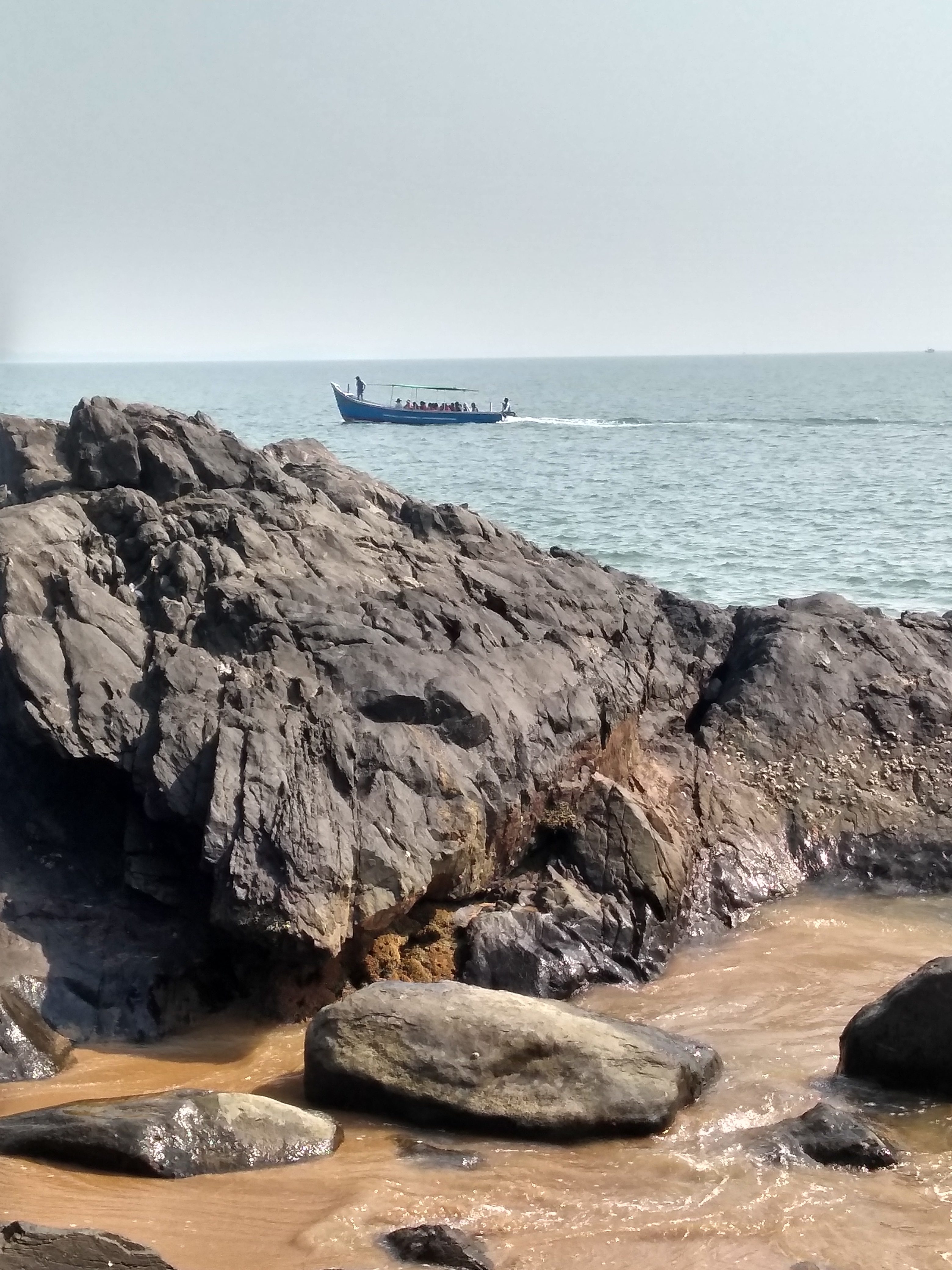 We jumped into the water, making Boomerang videos, floating into the water and enjoying the waves.
We trekked to Half Moon beach, dug the sand castle for us, took pictures making memories.
Enjoyed watching the colorful fishes.
We had Nutella Pancakes and Cheese Toast which was good but overpriced.
And the owner of the restaurant there proudly serves the orders in no less than 45 minutes.
We all boarded the boat to Om beach and moved towards the Dolphin sightseeing.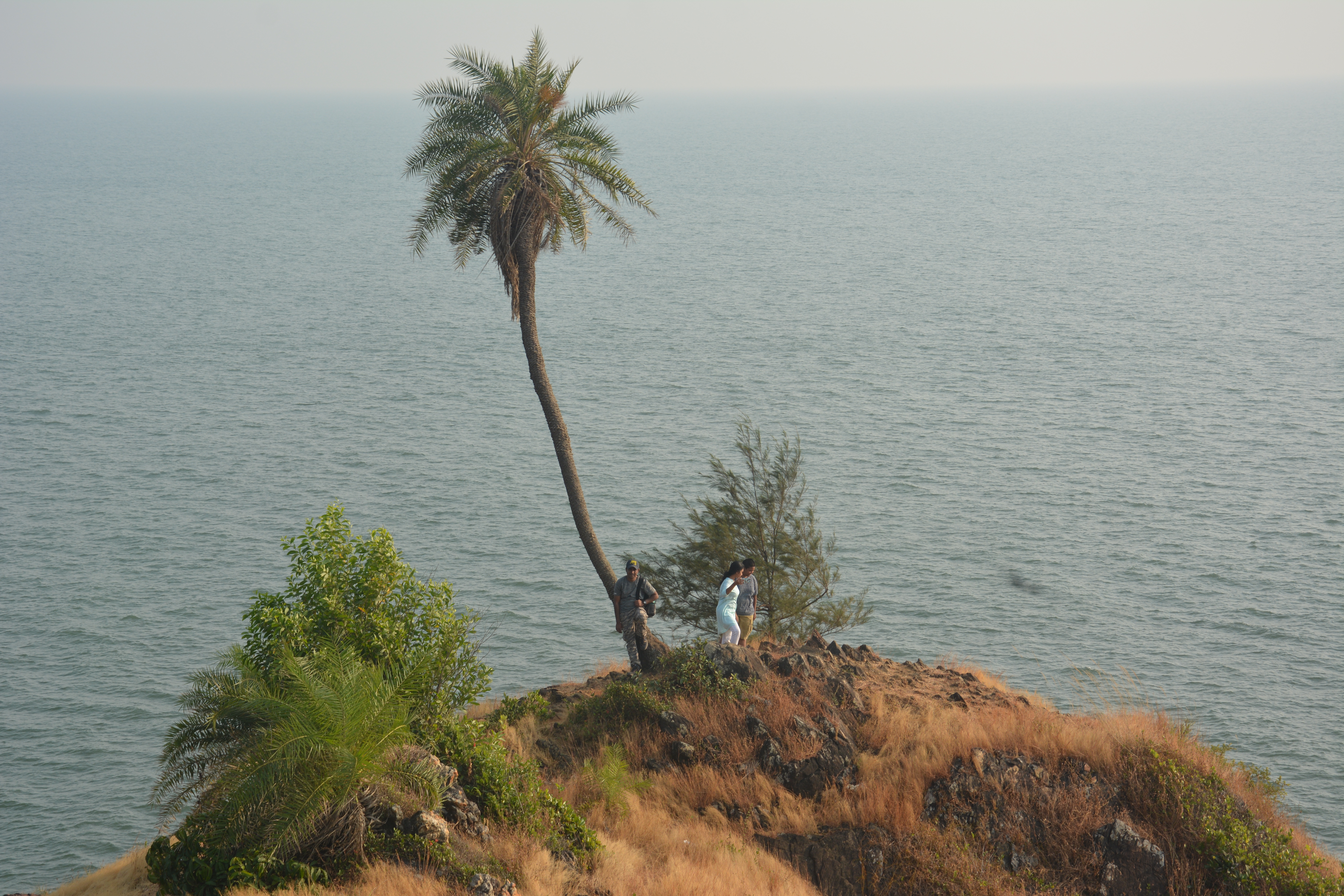 Om beach is called so as it is in the shape of Om.
The beach was very happening and crowded unlike the peaceful Paradise and Half moon beaches.
There were people enjoying water sports all over.We resisted in the starting as it was not part of Itinerary, but we convinced our outdoor leader Amrita, who was really a very nice person.And she allowed us.
Experience of the banana ride and jet skiing gave us the adrenaline rush.
The moment you are thrown into the middle of the sea and you struggle to see the sunlight again is all of a different experience.
We headed for Kudle beach, which was again an awesome beach with foreigners all around.
People were performing yoga, playing tennis, frisbee while the couples were enjoying the walk along the shore.
There were hipsters, sexy ladies and what not.
The sun rays falling on the water looked so lovely.
Wish I could capture that moment in my eyes forever.
Reaching the sunset point, we all just sat taking a deep breath and enjoying the soothing sunset.
Then trekked to Gokarna beach, and reached our homestay, from where we started.
There was a feeling of accomplishment.
Life is round, someone has correctly said.
We relaxed, freshened up and gathered again for the most exciting thing, BONFIRE!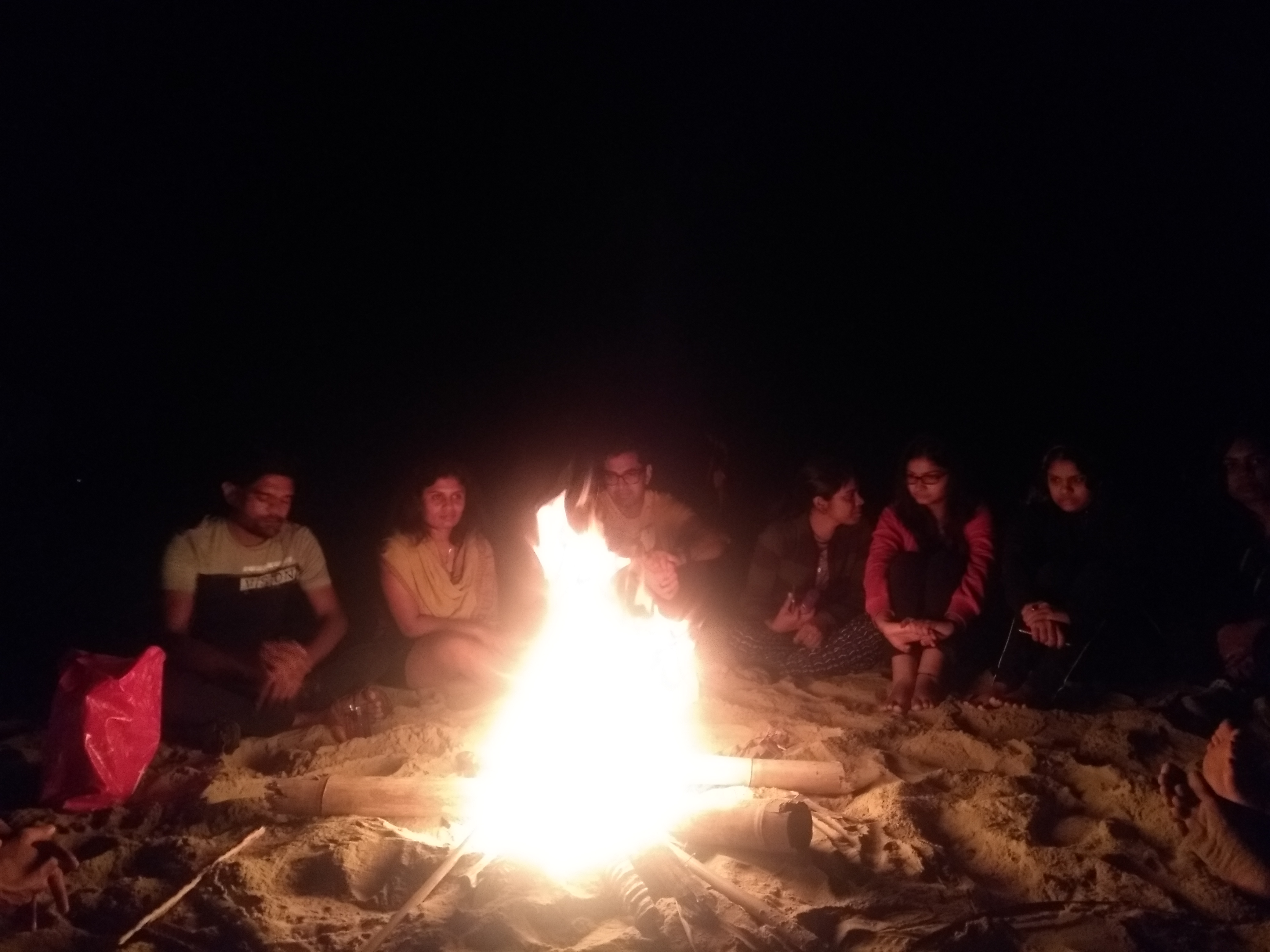 Singing out our heart, and playing games like Chinese whisper, Dumb charades, we had hell lot of fun.
We, Nature Walkers, went for the beach walk at late night that was moon glow gold.We shared stories, experiences and we celebrated togetherness.
And had a good sleep in the cozy tents.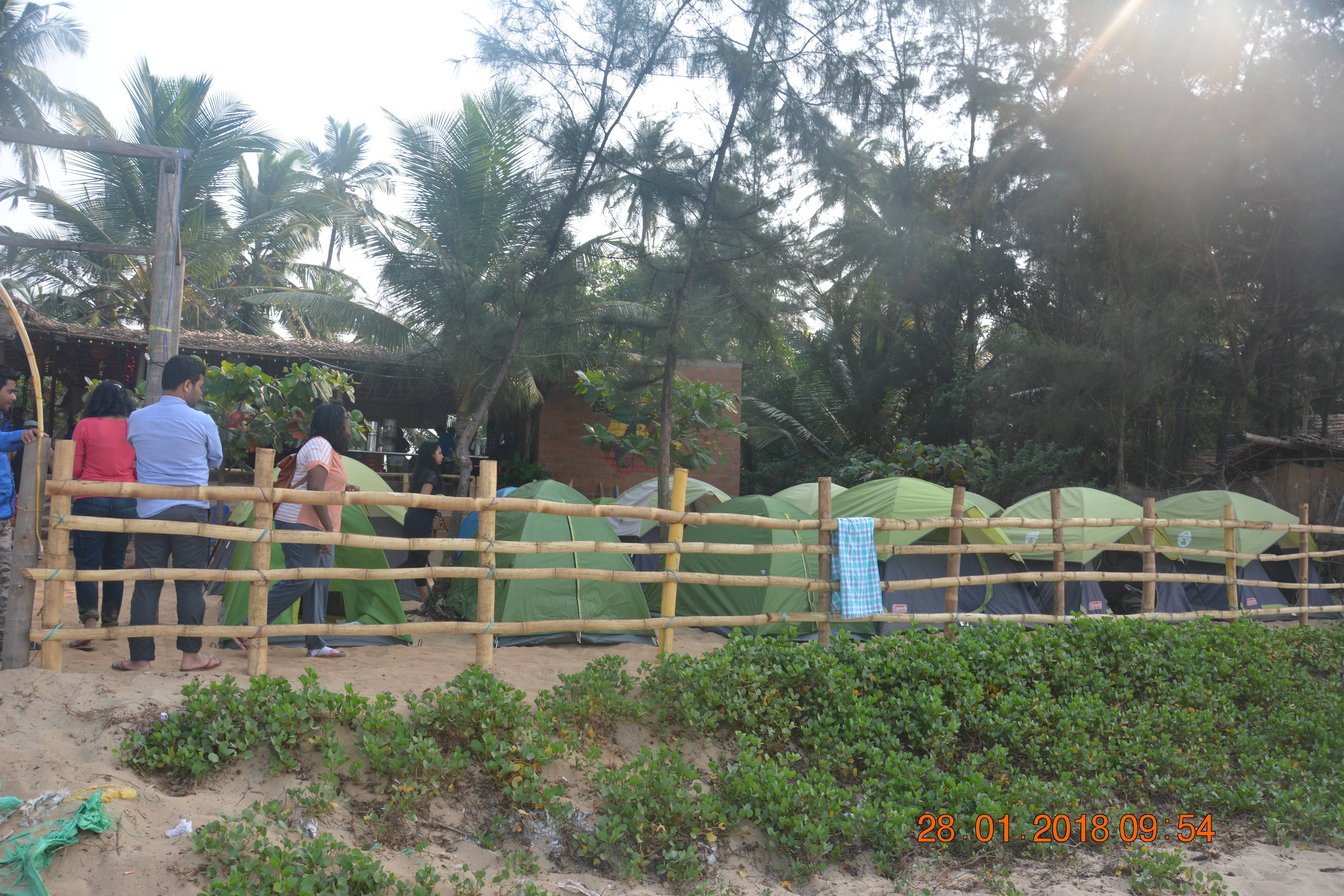 Next day we visited the Mahabaleshwara Temple, which is famous as it defies the World's Only Atmalinga on Earth.
Really appreciate Nature Walkers as there firm is helping localities to earn money and the needy are able to provide better homestays for tourists and educate their children.
The crazy group, the enthusiastic outdoor Leaders, and the gorgeous
Gokarna
is a memorable experience.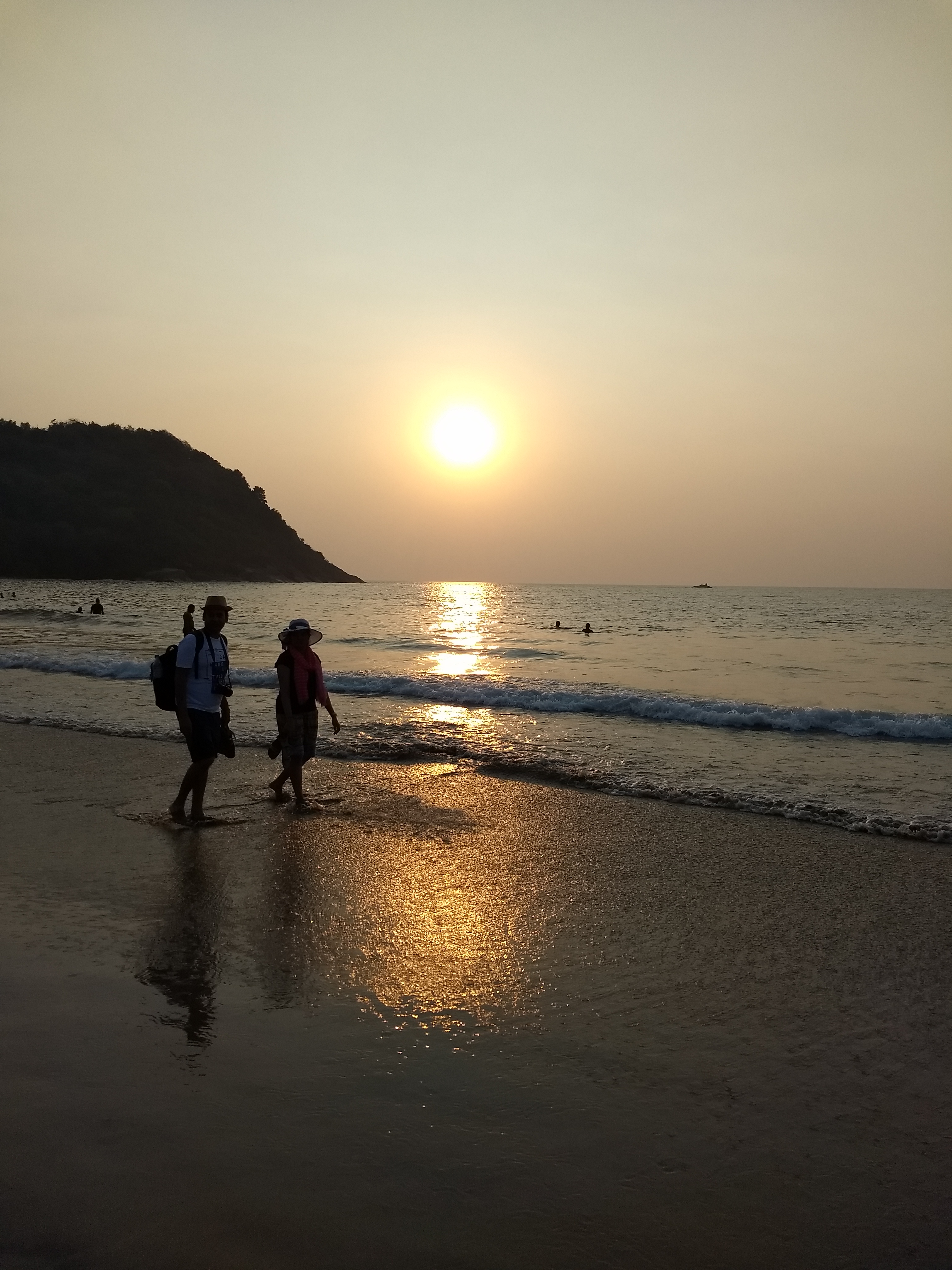 Never thought that it would be so amazing travel experience with unknown people, though now we know each other and are TOGETHER bonded as NATURE WALKERS