A soulful trek of Himalayas – Dzongri Trek
The Himalayas! The ranges that have such a wide variety of landscapes and panoramic vistas that even after more than 50 years of trekking expeditions from trekkers and hikers all over the world, an abundance of these ranges remains to be explored! Stay with me for the next few minutes and consider a strong option to satiate your soul and escape the regular routine to be on top of the world. Nature Walkers is offering you one of the most time saving and rich with adventure trek to you.
We present to you Dzongri Trek!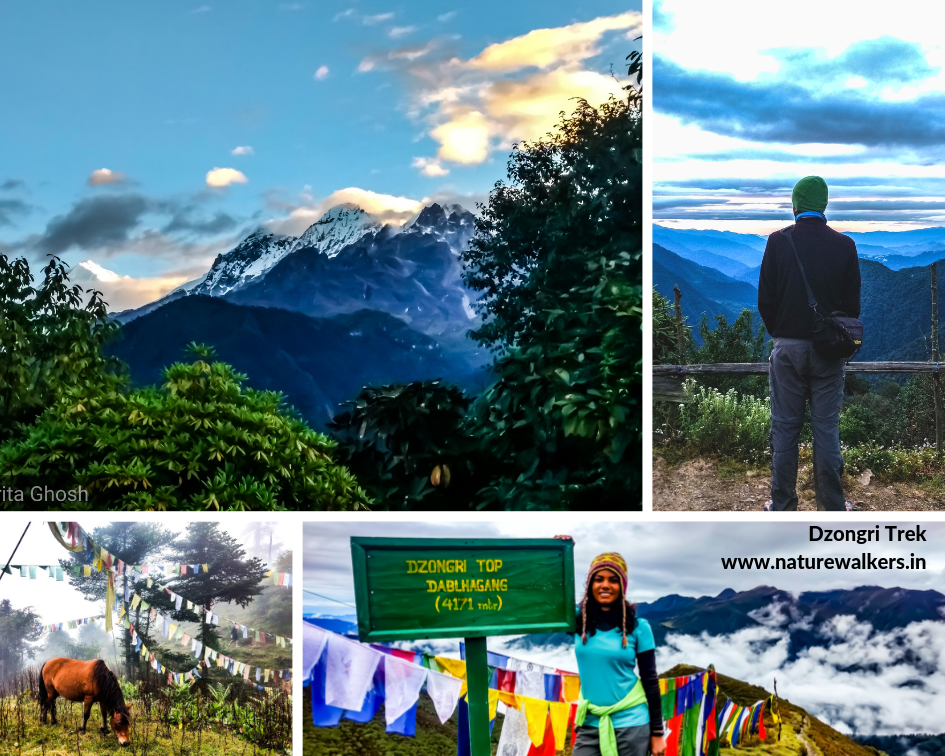 Dzongri Trek | Yuksom to Dzongri Trekking in Sikkim
Dzongri Trek is contemplated as one of the unique trekking destinations in the North-Eastern area in India. Huddled in the marvelous Himalayas, this destination offers countless striking and lovely views of nature's exquisiteness. The Dzongri trek in Sikkim is inevitably one of the fascinating treks of which you will unquestionably want to be a part of. It is a trekking trip that will bring you closer to nature and throughout the whole course you can explore the virgin peaks, the embellished landscapes, and overlooking mountains. The trek is usually called the 'Walking in Paradise' and undeniable it will be right to say that this trekking destination is an indisputably a traveler's enjoyment.
Yuksom-Dzongri Trek is a brief, high altitude and one of the most enthralling trekking itineraries in Sikkim. Dzongri trek is the diminutive trek option of the Goechala Trek. This striking trek begins from Yuksom and terminates at Yuksom in 5 days. For the trekkers who want to explore more in a short duration, the Dzongri trek is the aptest alternative. Trekkers on this wonderful trek get to traverse and see the mesmerizing exquisiteness of spectacular sceneries during trekking. In actual fact, Dzongri and Dzongri La (viewpoint) is the pre-eminent point to get a glimpse of the mountains and its towering crowns in the Sikkim Himalayas.
This is basically a shorter version of the Goecha La trek terminating at Dzongri Top (13549ft / 4130m) and can be done in 4 or 5 days so is a great option for those without as much time.
Fitness preparation for Himalayan treks
Walking up the snow-clad mountains and sliding down those velvet slopes is the best way to describe this trek. The Dzongri winter trek moves through a mystical forest of pine, oaks, and rhododendrons of 30 kinds, along with a twittering population of thousands of Himalayan birds. Dzongri trek is one adventurous journey that will give you a firsthand experience of adventure in the snow but also develop your skills so that you undertake even harder journeys in the mighty Himalayas.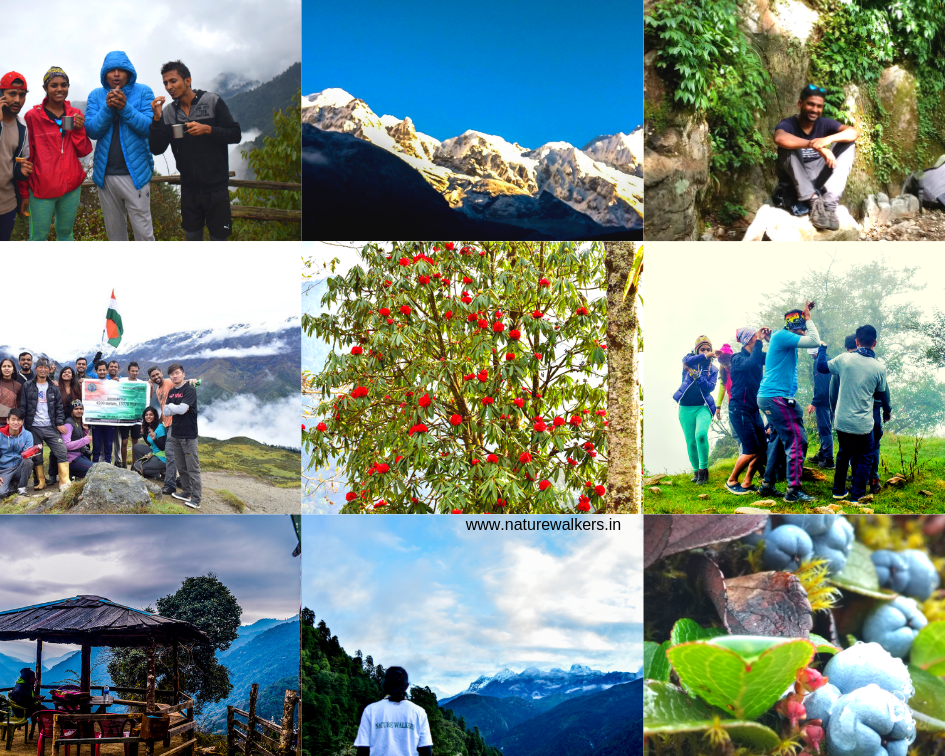 Sikkim treks are usually famous for two things in a row, an unobstructed view of the Mt. Kanchenjunga and the stunning Rhododendron flowers that paints the landscapes in all shades. You ideally would not want to miss the glory of all colors from pink, white, red and crimson. The trek usually starts from Yuksom in Sikkim which is a historical town in  West Sikkim district. The adjacent Kanchenjunga National Park is home to nasty little flying insects and abundant yaks for your respected company. The climb is considered to be long and endless, but, the view makes up for all your efforts. The thrill of your effort. At Dzongri ideally, you need to keep moving to keep up the warmth of your body. On your way, you will notice that as you progress further into the treks the terrain is flat, like a high altitude, little vegetation, and extremely stark landscapes. This trek has a lot of natural wonders to offer. You get to cross a desert, a barren rocky field, a huge mountain covered in scree and views that are shrouded by clouds but when exposed are like standing in front of a Greek Goddess of springtime Flora! If you plan this trek during the winters, then there is a heap of glacial lakes to be photographed.
Best time to Visit Dzongri?
The best season for trekking in this region is the summer between mid of March till June mid. Another right time to visit Drongri is in the autumn from mid-September till November. If you want to go for trekking in this region then you must not go trekking during monsoon season, i.e. between (end June to mid of September) as the path of the trail becomes slippery and muddy. Also during this season landslides and loose rocks are quite common and as a result, the approaching roads get blocked.
Note: Owing to high altitude, there is a definite possibility of the climate taking unexpected turns during any time of the year.
Short Itinerary of Drongri Trek:
Day 1: Reach Yuksom; 6-8 hours drive from NJP. Transport from NJP will be arranged at 9.30 am. Cost of jeep approx. Rs.5,500 per vehicle.
Day 2: Yuksom (5,643 ft) to Bhakim/Sachen (8,654 ft); 5 hours
Day 3: Bhakim (8,654 ft) to Tshoka (9,701 ft); 4 hours
Day 4: Tshoka (9,701 ft) to Dzongri (13,024 ft) via Phedang (12,083 ft); 6 hours
Day 5: Dzongri (13,024 ft) to Dzongri top (13,778 ft) and back to Tshoka (9,701 ft); 8 hours
Day 6: Tshoka (9,701 ft ft) to Yuksom (5,643); 6 hours
Day 7: Drive to New Jalpaiguri. Cost of  – Rs.5,500 per vehicle
Please note that you will be staying at a guest house in Yuksom. The stay on all other days is in tents (3 per tent). Request to reach before 3:00 PM to Bagdogra Airport/NJP as arranging Cabs/Jeep will be difficult after 3:00 PM.
Learn more about this trek on the link below
BOOK NOW - Drongri Trek - Nature Walkers
A bigger group of friends for traveling is never a bad idea guys!
Subscribe and share with your friends too
We would love to hear back from you about your trekking experiences, if any, or anything you would like to share with us about travel. We are all ears at connect@naturewalker.in
Please follow our social media handles to be updated about more, exciting and ravenous trekking expeditions.