Marissa Mayer, the president and CEO of Yahoo was once quoted saying, "I always did something that I was little not ready to do. I think that's how you grow."
It is indeed brave and courageous of women like her to live on her own terms. However, female trekkers at Nature Walkers have gone overboard with the idea by ascending peaks after peaks as Outdoor Trek Leaders.
Trekking and mountaineering are often considered a male-dominant industry. Also, it is seldom that you see women lead a group of more than a dozen trekkers at an altitude of 6000 feet.
While many are busy arguing that the natural challenges that females face, don't make it suitable for them to undertake trekking for prolonged periods, some daring women are silently letting success make all the noise.
"Kodachadari was my first trek as an outdoor leader where I was the one responsible for a group of 11 participants. The thought of it made me anxious at first", says Amrita, who is now an experienced trek leader with Nature Walkers.
"The participants were amazed to find that the trek was led by a female".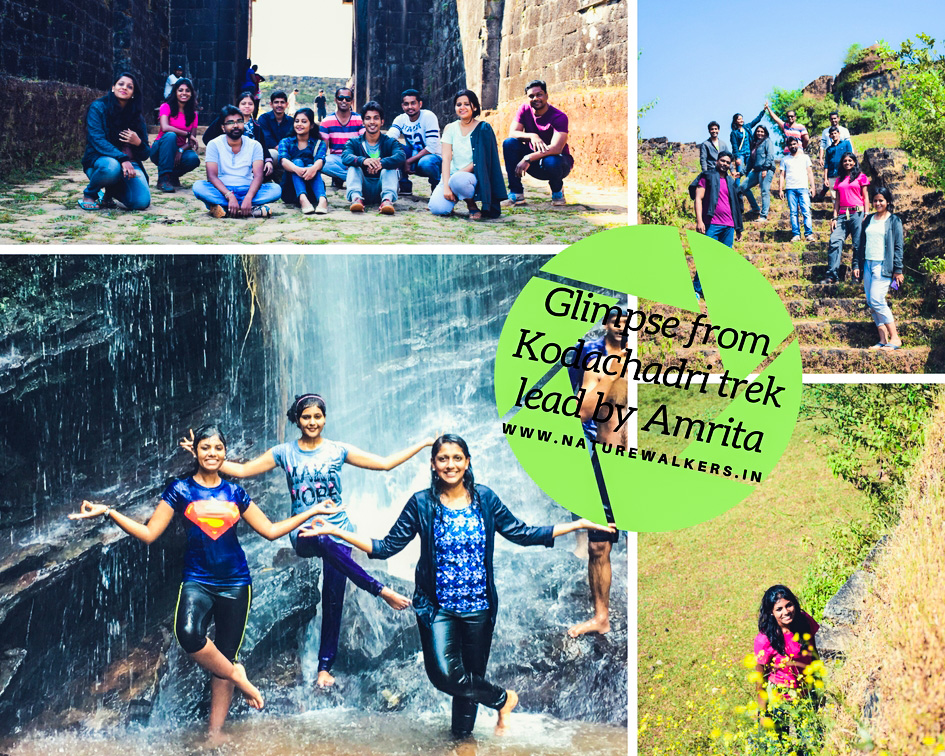 The truth that gender inequality runs somewhere deep inside the industry of travel and tourism is often dusted away as a social trivia. The reasons given for it are often backed by security concerns for women and limited physical stamina.
We, no doubt, have icons of mountaineering and other thrilling adventures, but more and more women are proving that they equally deserve the opportunities available out there.
All they need is the right kind of support and motivation to break those glass ceilings.
Nature Walkers strongly believe in the abilities of Outdoor Trek Leaders.Their approach doesn't discriminate when it comes to choosing the ones who will lead the participants.
Saloni Agarwal, who recently went to Kudremukh as a trek leader along with Amrita says, "I always had this thought that once I'll get familiar with trekking, I will be a part of a trip led by female trekkers. But it turned into reality in my first attempt. The trek was a success not only because of leaders,but there is a huge role of all the team members as well."
She added on to say, "My experience was awesome. Irrespective of this being my first attempt, the Nature Walkers showed so much enthusiasm and did not hesitate a bit before sending me."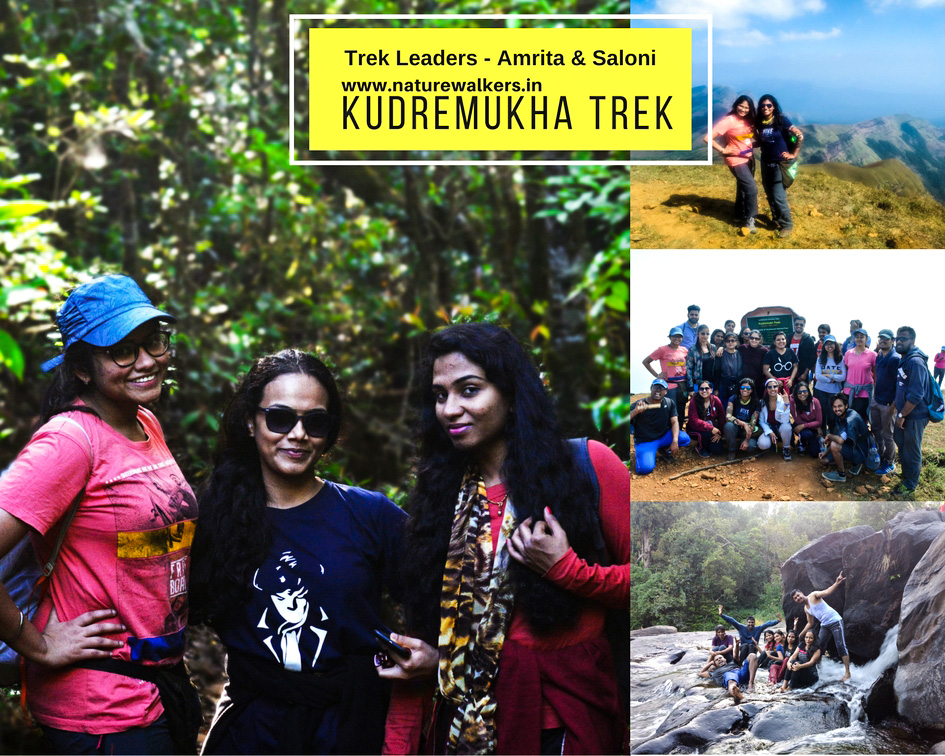 Nature Walkers conducted a total of four treks and trips on the weekend preceding Christmas in 2017. We take immense pride in mentioning that the treks to Kudremukh peak and Kodachadari peak, both nestled in the Western Ghats of Karnataka, were solely led by female outdoor leaders.
Read more about Kudremukh trek details here >>
Read more about Kodachadari trek details here >>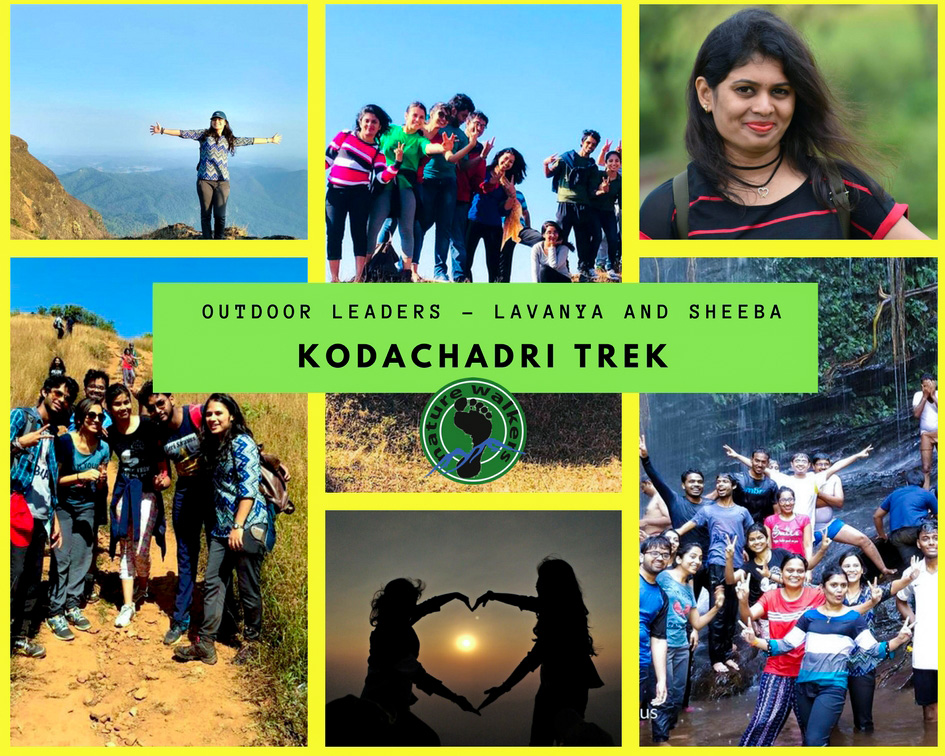 Reminiscing her first experience as a trek leader Amrita mentioned," At 10:30 pm in the night, I got a call from my Nature Walkers team on the landline at our homestay. They wanted to check if everything was going fine. Where there was no phone network, I didn't expect to receive a call from them."
"That call not only instilled a sense of confidence in me, it also reassured me that nothing can go wrong when you have such a supportive team and like-minded people as participants."
"The trek was not only successful but we formed acquaintances that came back for more treks with Nature Walkers"
Nature Walkers encourage and appreciate the disposition of its female trek leaders towards the spirit of trekking.
We have been offering a welcoming opportunity to people who are interested in playing the role of an outdoor trek leader and never bias against the members with an excuse of gender-specific roles.
Not sounding any more braggart, we would want to end on this note that when you become a part of the Nature Walkers family, you are sure to create memorable experiences with no dearth of opportunities at hand.
Written By – Sheeba Kaul
You can follow her trail at 2littlemoments.wordpress.com.
Happy Trekking!
Subscribe Now (get latest Trekking updates, Offers, travel Stories)
Follow us on Social Medias