Introduction: Gokarna, a small town on the west coast of Indian Peninsula, is famous for its 5 beaches, namely: God's Own Beach, Paradise Beach, Om Beach, Kumta Beach and Gokarna Beach. Before you judge the place with just the beaches, I would like to tell you that Gokarna is majorly famous for Mahabaleshwar Temple. But with Gokarna Beach Trek, you would also find salt farms, handicraft items, rocky hills, and a world without crowd. As your journey starts with Nature Walkers from Bangalore, there would be times where you would like to click pictures and capture your very own unforgettable moments. I would like to share my views and experience as a photography hobbyist so that you could get the most out of it.
Road to Gokarna: Before reaching Gokarna, long stretches of road will welcome you covered by trees on both sides. One could click nice views while sitting besides the driver in the early hours of morning. These roads provide a view of your dreams. As you enter Gokarna, you will find white patches of land in the middle of a farm. These are salt farms from where farmers produce salt from seawater. This must be a new thing to look out for. After freshening and a light breakfast, you move towards the first beach where you start the Beach Trek. This is where adventure beckons.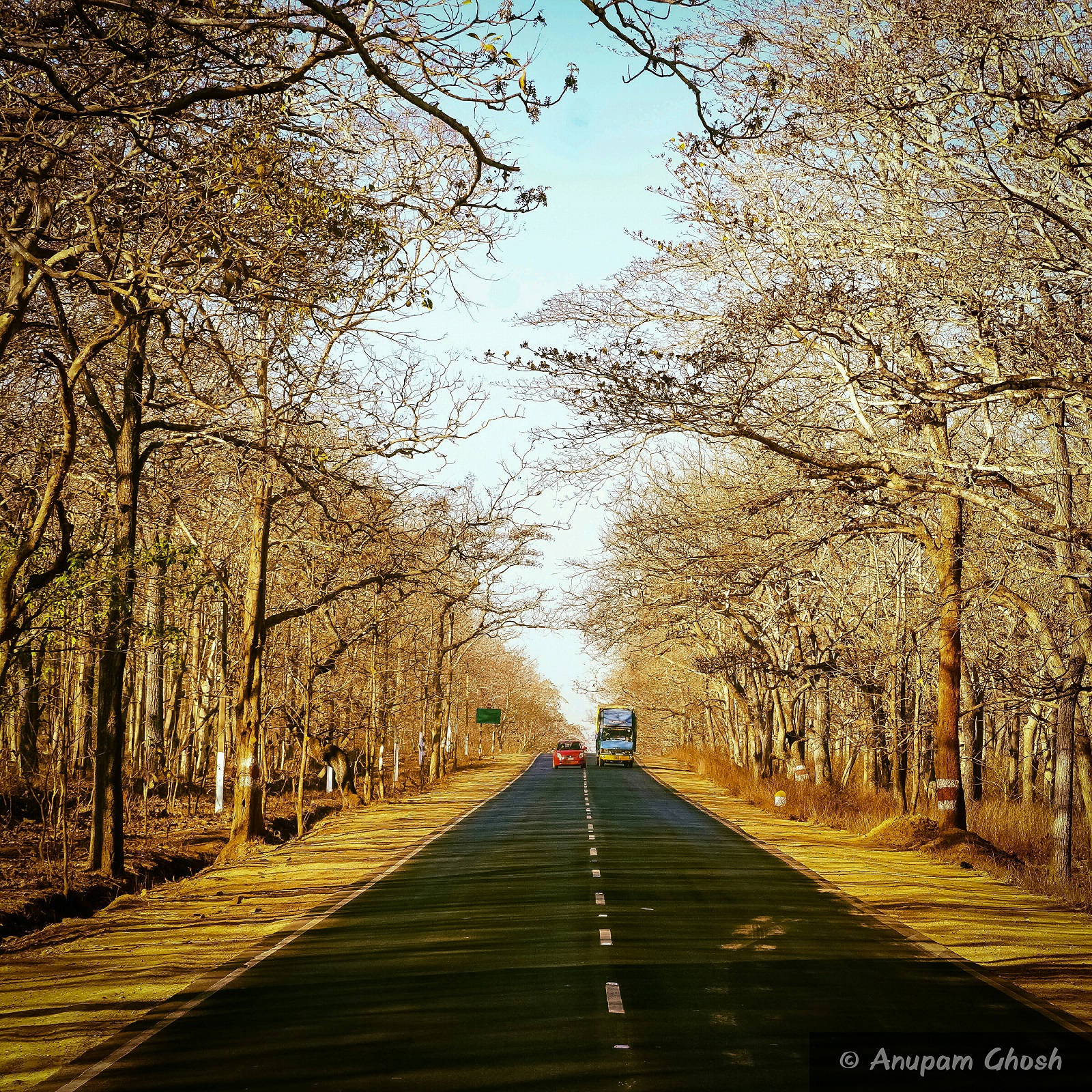 Flying eagles: Everyone has seen elegant pics of an eagle flying in the blue sky. How about adding rocky hills and sea shore in the backdrop? What if there are few boats on seawater fishing during sunset. All these can be seen and captured while trekking and enjoying the natural and unaltered landscape. Just imagine your desktop has wallpapers sliding with numerous pictures which are actually clicked by you.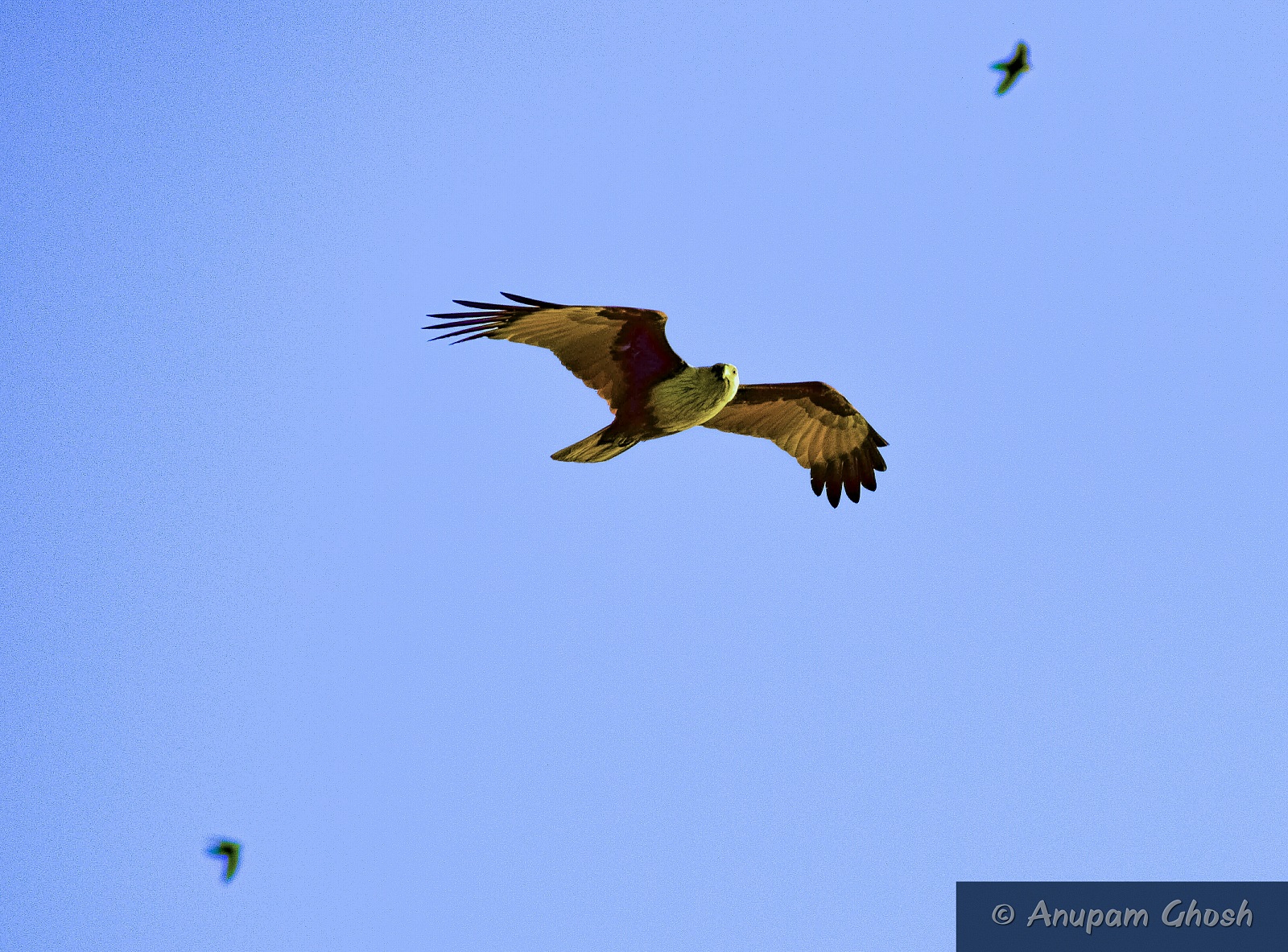 Beachscapes: Not just a typical scenery from a seashore but one can actually click great moments while on a beach too. Capturing your own moments with your friends playing on the beach or just clicking at random people/kids candidly, one can enjoy looking and capturing random people laughing and enjoying their vacation moments.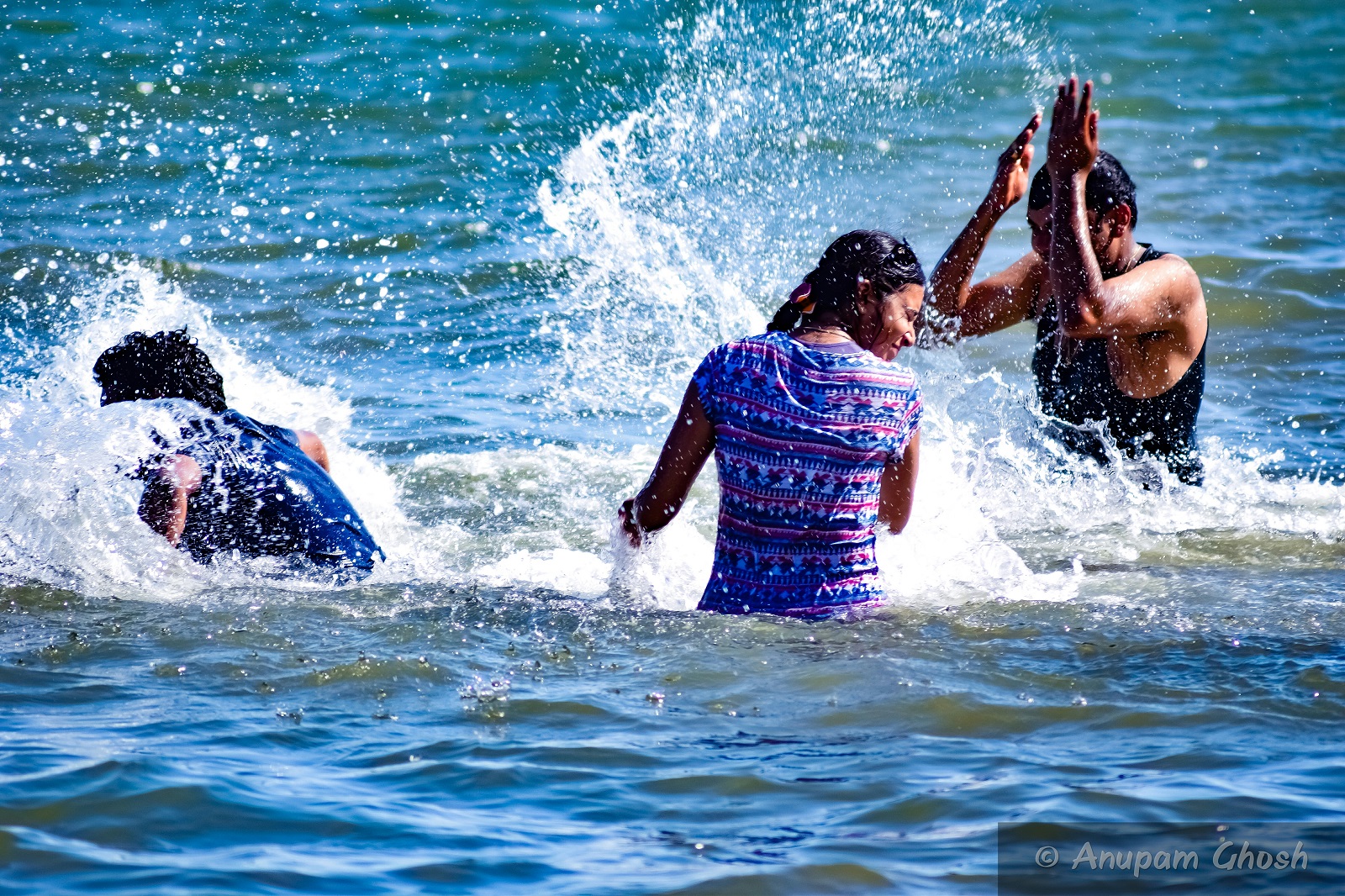 Rocky adventure: There are many rocky hills along the shore line where you can either pose for a good photo or capture your friends' mischievous activities. All these make a good memory of the place and fun that one can have over here.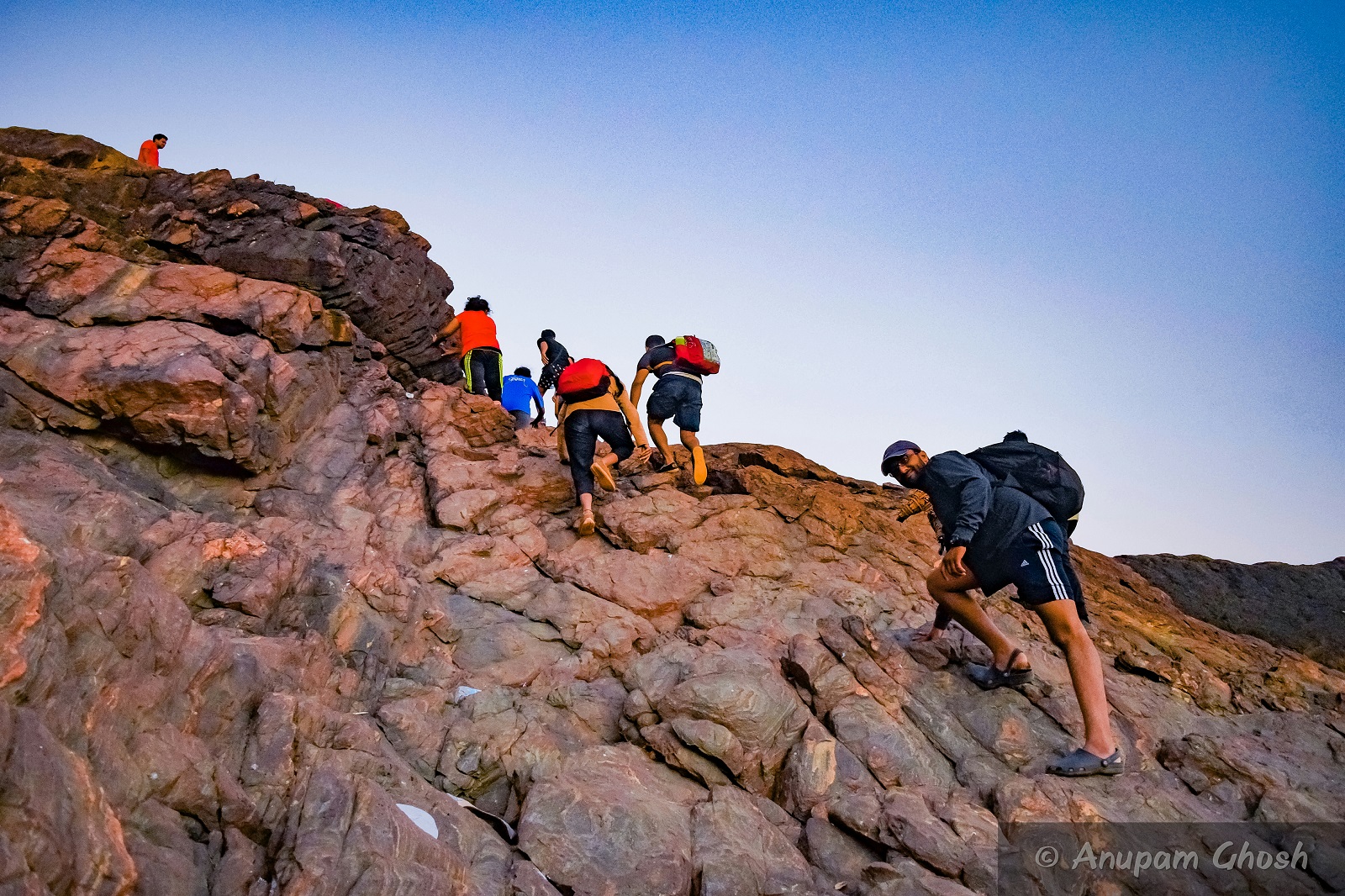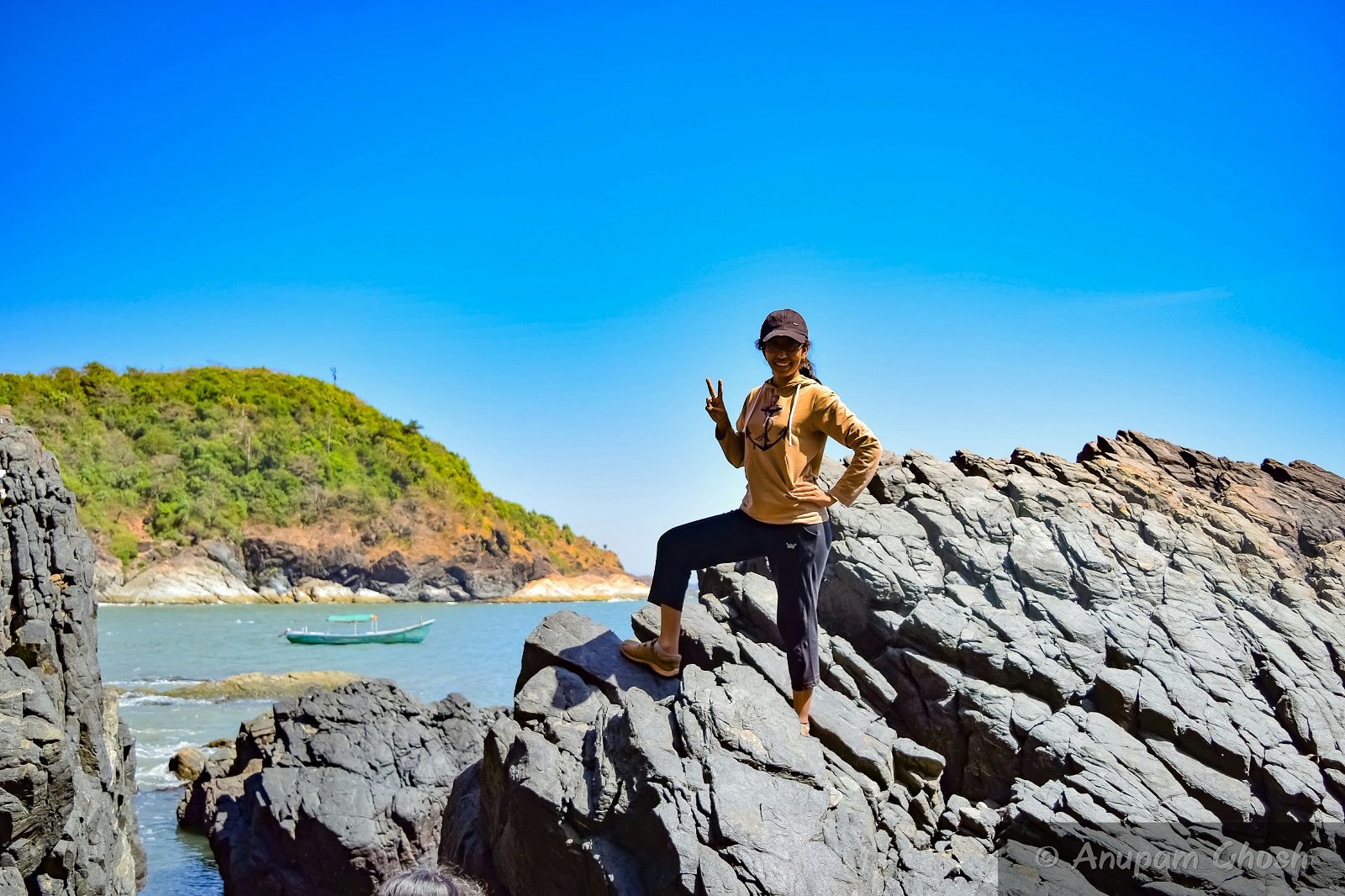 Tent views: We always want to live at least one night under the starry night in a tent. Not only this but to show others that you actually lived that moment and you want to click pictures of being inside the tent. Additionally you could also light a bonfire nearby and make your friends sit around it. In this kind of a setup, take a few pictures of your friends enjoying the moment while keeping the tents as a background for your photo. Next morning, try to wake up early in the morning so that you could catch the view of the moon set. Yes, 'Moon set' is a actually more cooler than a sunset. At Gokarna, you can see the moon setting down in the Arabian sea right from your tent. That is the view which very less people have experienced, if you capture it, you can bet with your friends if they have ever seen anything like that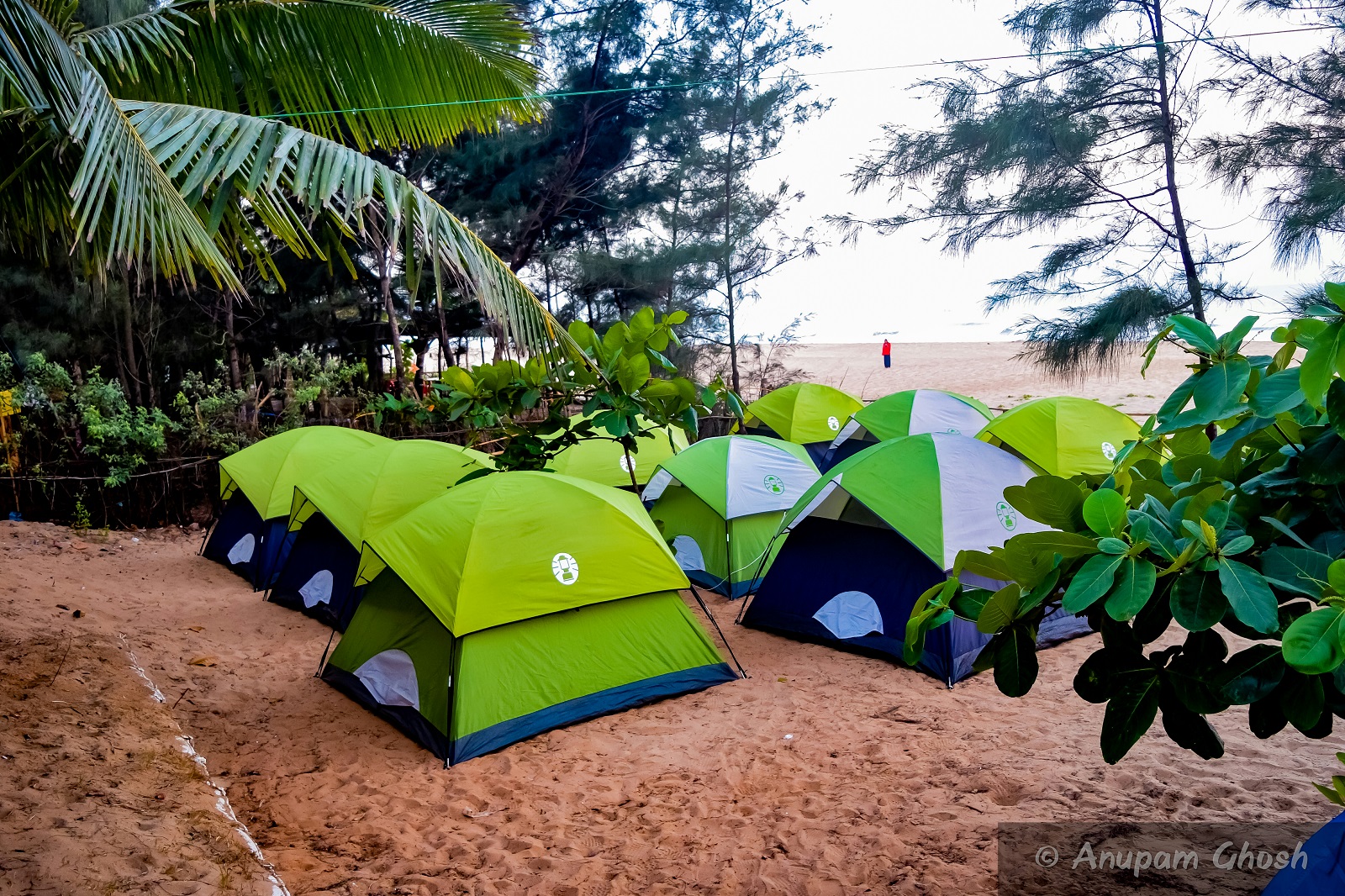 Sunset points: Everyone has seen a sunset, but, capturing a perfect sunset at perfect location is what matters the most. It matters because you can cherish those moments every time you see that picture. One of these perfect locations is the sunset point at Om Beach. Sitting and relaxing on the last rock towards the vast sea and waiting for the sun to set while the sea breeze give you the best feel and the birds flying right above you. All these along with fishing boats at the distant sea are worth taking a photo and the view of sunset with this backdrop is worth taking a full HD video.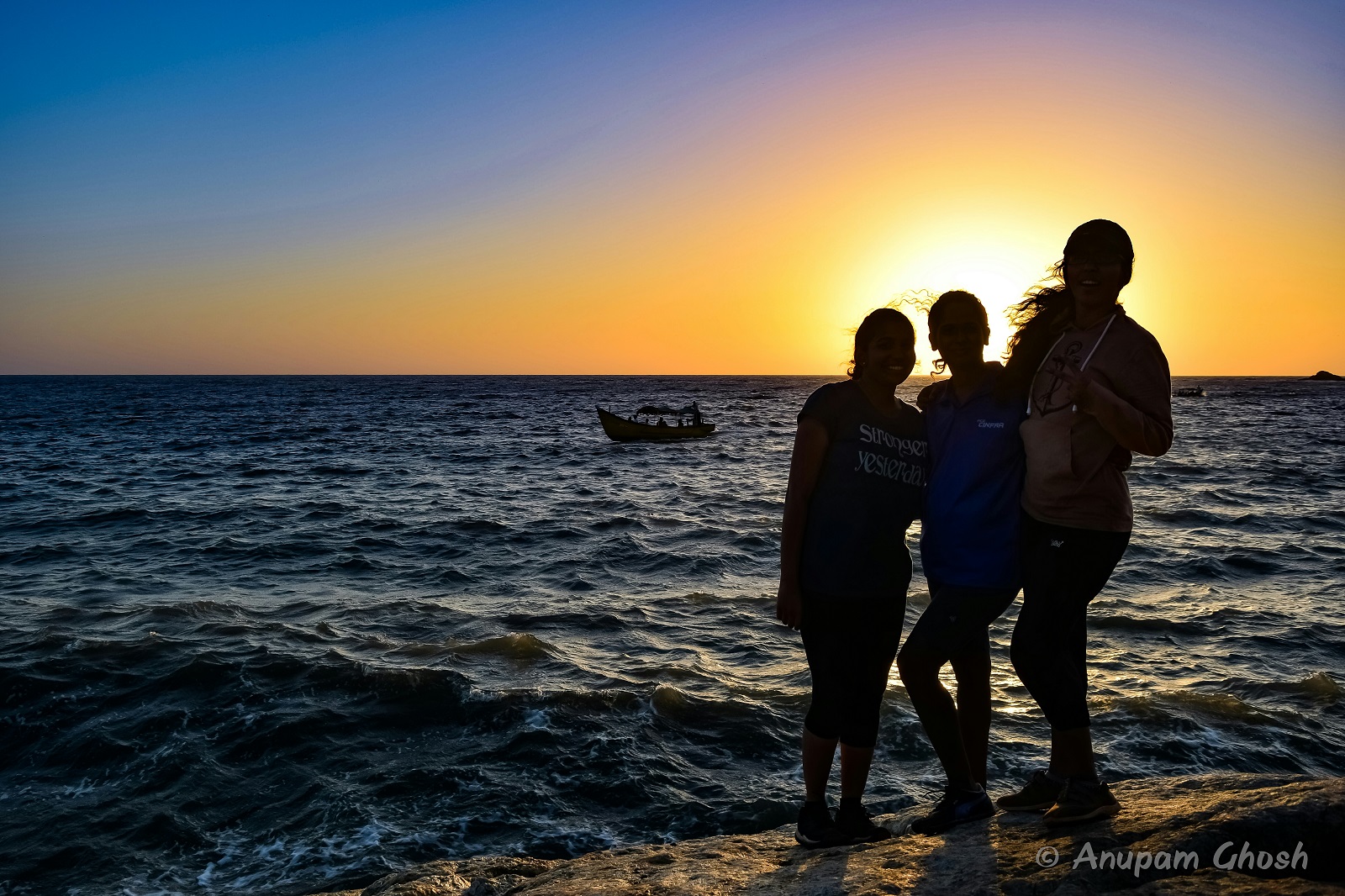 Beach football: If you miss the sunrise, it's better to enjoy beach football. Although it's difficult to play but it's fun to watch and experience the difficulty in playing on beach sand. It's even better to capture those moments where your friend is about to kick the football or just kicked it and the sand is in the air, and imagine when your friend is about to take a header shot. All these moments can be captured keeping in mind that the sea is in background. During this early morning time, the blue sea looks even darker which give you a picture of the deep blue background that catches your eye.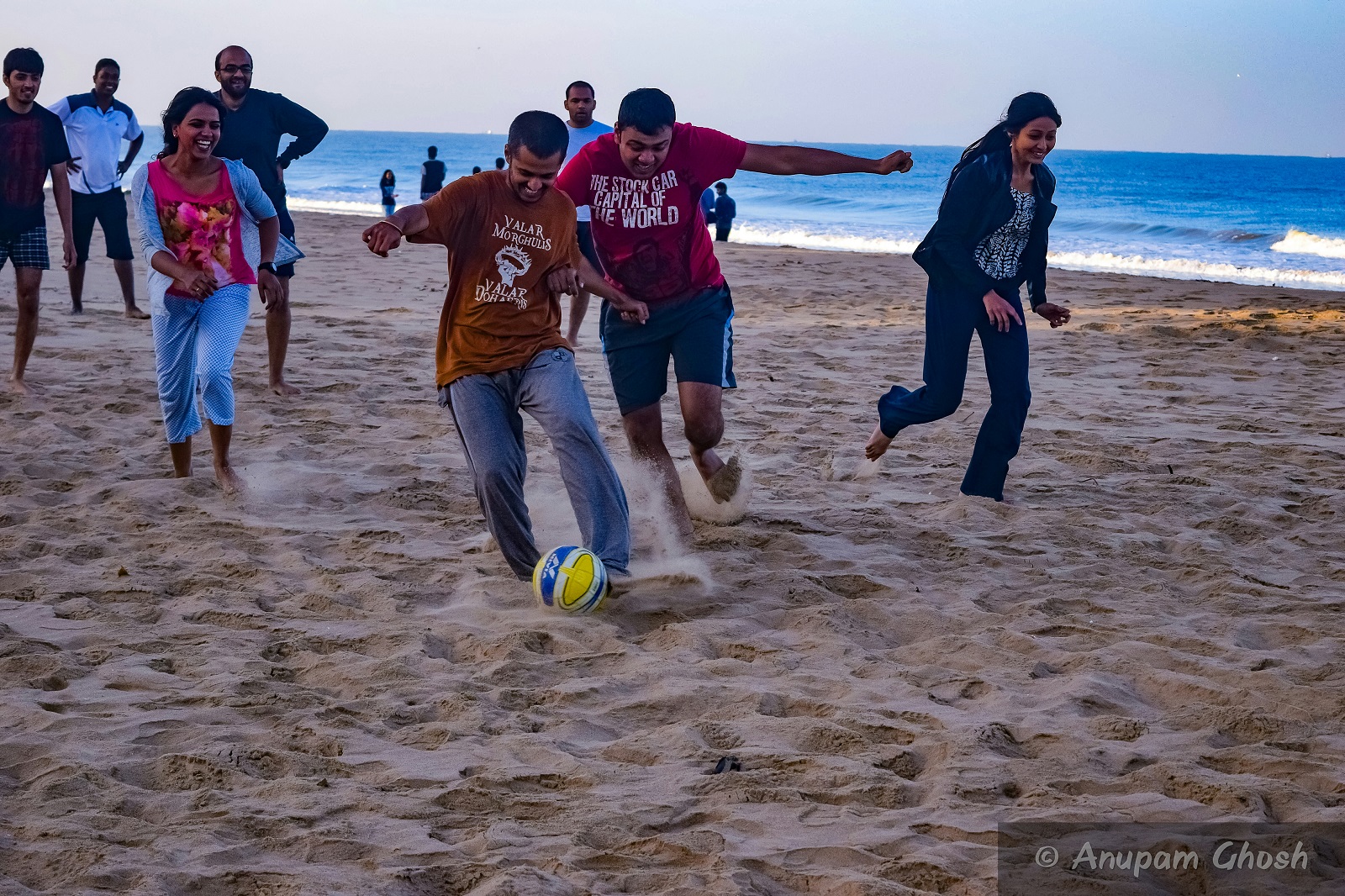 Ferry boats: Ferry boats also give a nice seascape photo. If you are able to include some more elements within your frame then it will be more attractive. An example could be a boat sailing on one side of the frame, a piece of land or rock or even a small hill on the other side of the frame with some birds mainly eagles flying randomly in the frame. It would be better if you could include a coconut tree, which is commonly available in the area, in your frame.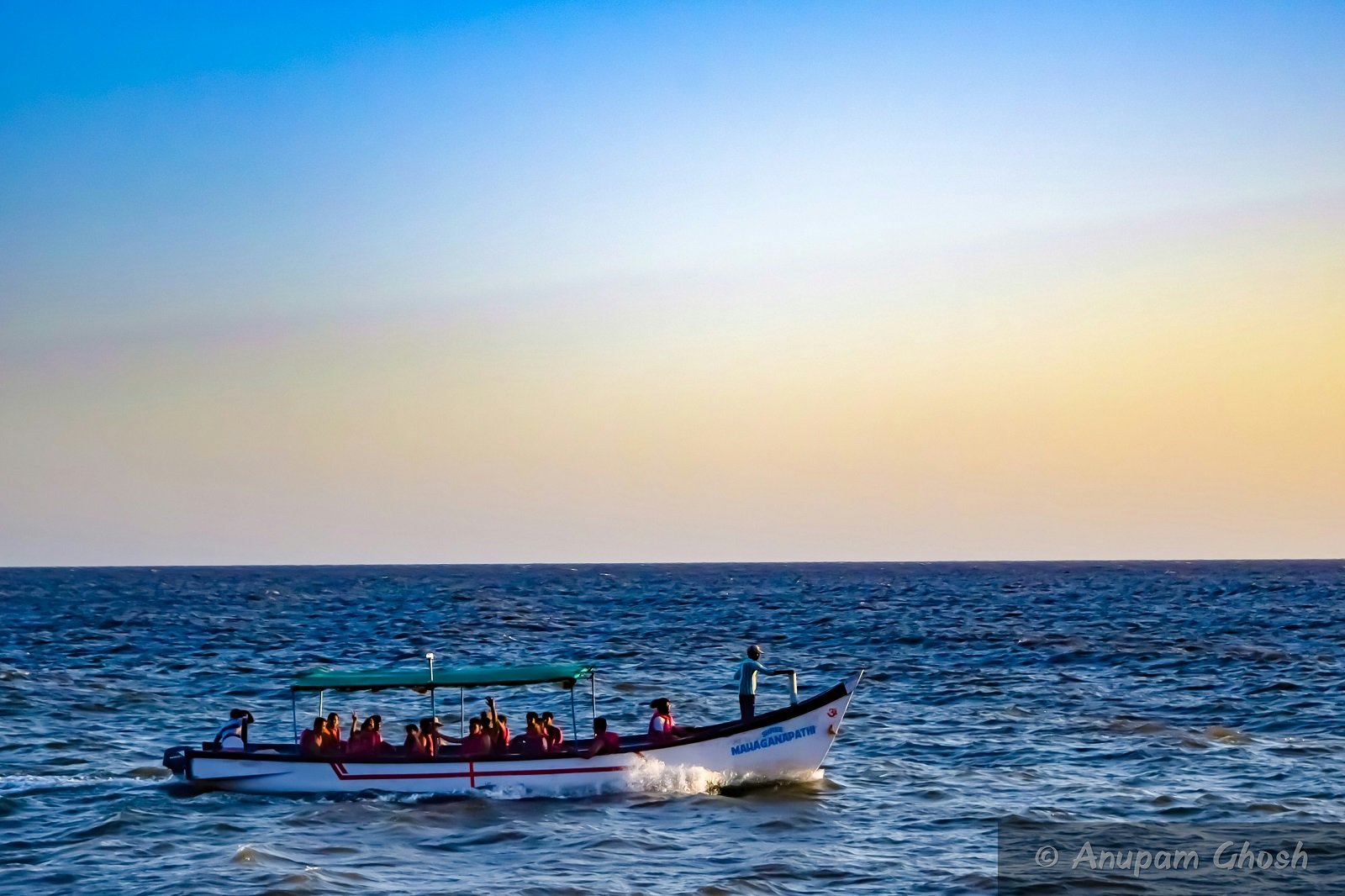 Type of cameras that can be used: There is no particular camera that will be useful for these varied scenery and type of photography. This means that every kind of camera will do your work. For beginners, point and shoot camera is preferred so that they need not carry extra weight along the trek just for photography purpose. Those who have DSLRs can have an extra lens, either wide angle for landscape photography or zoom lens for close ups. There is good news for those who don't have any camera. Their mobile will work absolutely fine with various filters and stunning color production. With a little tweak, mobile users can produce eye catching photos and upload them on social media instantly. It's better to keep you mobile phones ready in video mode just before sunset.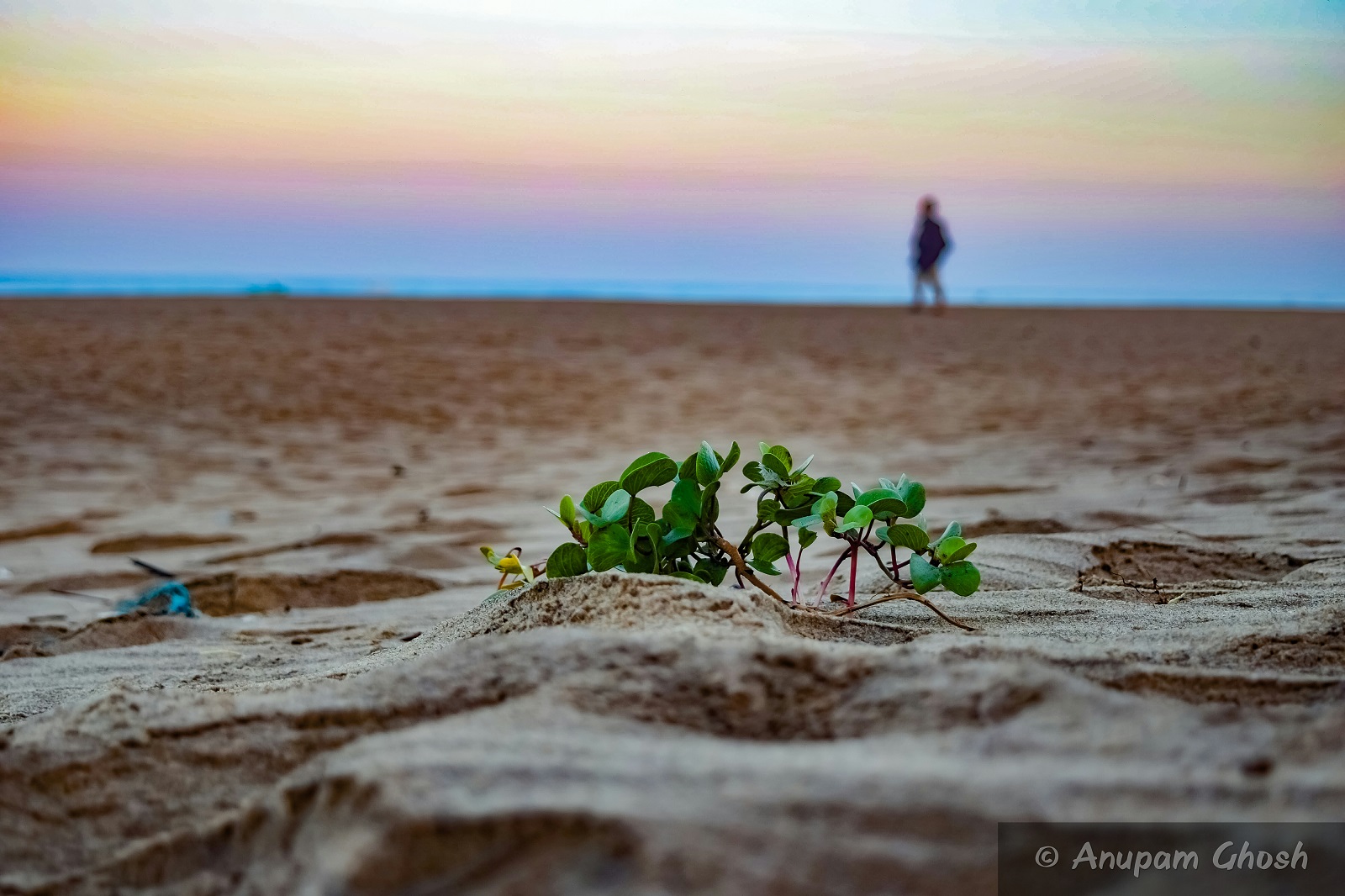 Photography tips: Everyone has a different taste when it comes to type of photographs they see or click. Some want it to be vividly colored while some prefer black and white or sepia. Some want close ups while others want wide angle. According to me, what matters is how you frame your pic. If you can frame it properly half of your work is done. Color reproduction can be done later also. But once the moment has passed, it's past. Post processing is discussed below. For almost every photograph, proportion of the main subject, location of the subject within the frame, depth of the surrounding, viewing angle and sub elements are few things that need to be taken care of. After this comes color composition. Once you frame your photo, it becomes your perspective of seeing things. My personal favorite is looking for the best portion which I could make my laptop wallpaper. It can be of any field of photography.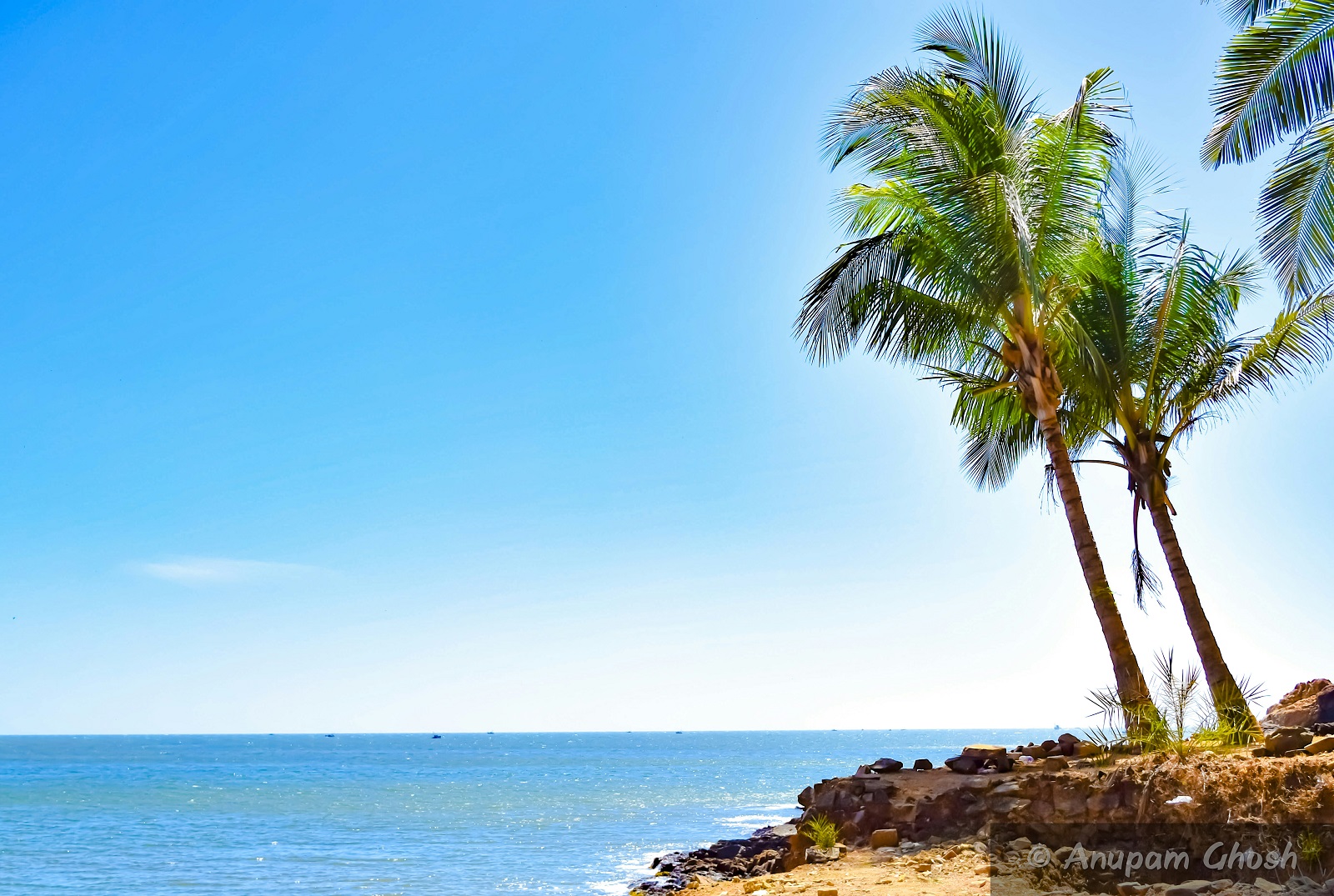 Time of photography: The best time for photography is actually all throughout the day. The trek starts from the beach where you could start your beach photos. Moving on towards the nearby hills into the woods and bushes you can take selfies saying that the trek has begun. After that you reach your next beach where you can spend some time, feel fresh and get ready for the next rocky hill. While crossing the region you will find many spots where you would like to click either the view or just take a selfie with the sea. Once you are in the sea water, best is to enjoy every moment. Even if you fear water, just go in by walking a few steps and stay there for a few waves and come back. You can capture those moments when other people are enjoying their time in water. Seeing other people happy makes you feel happy. After that there's sunset point, bonfire fun, night sky from tent, light house from the distance, and sleep. Early morning there's sunrise point on one side and moon set on the sea side. I would prefer moon set as seeing a full moon setting into the sea could be once in a lifetime moment. Then there's early morning football match or volleyball match, early morning beach walk. And at last there are village market, shops, stalls, temple, and the way back home.. Every now and then, here or there you can find places to click pictures.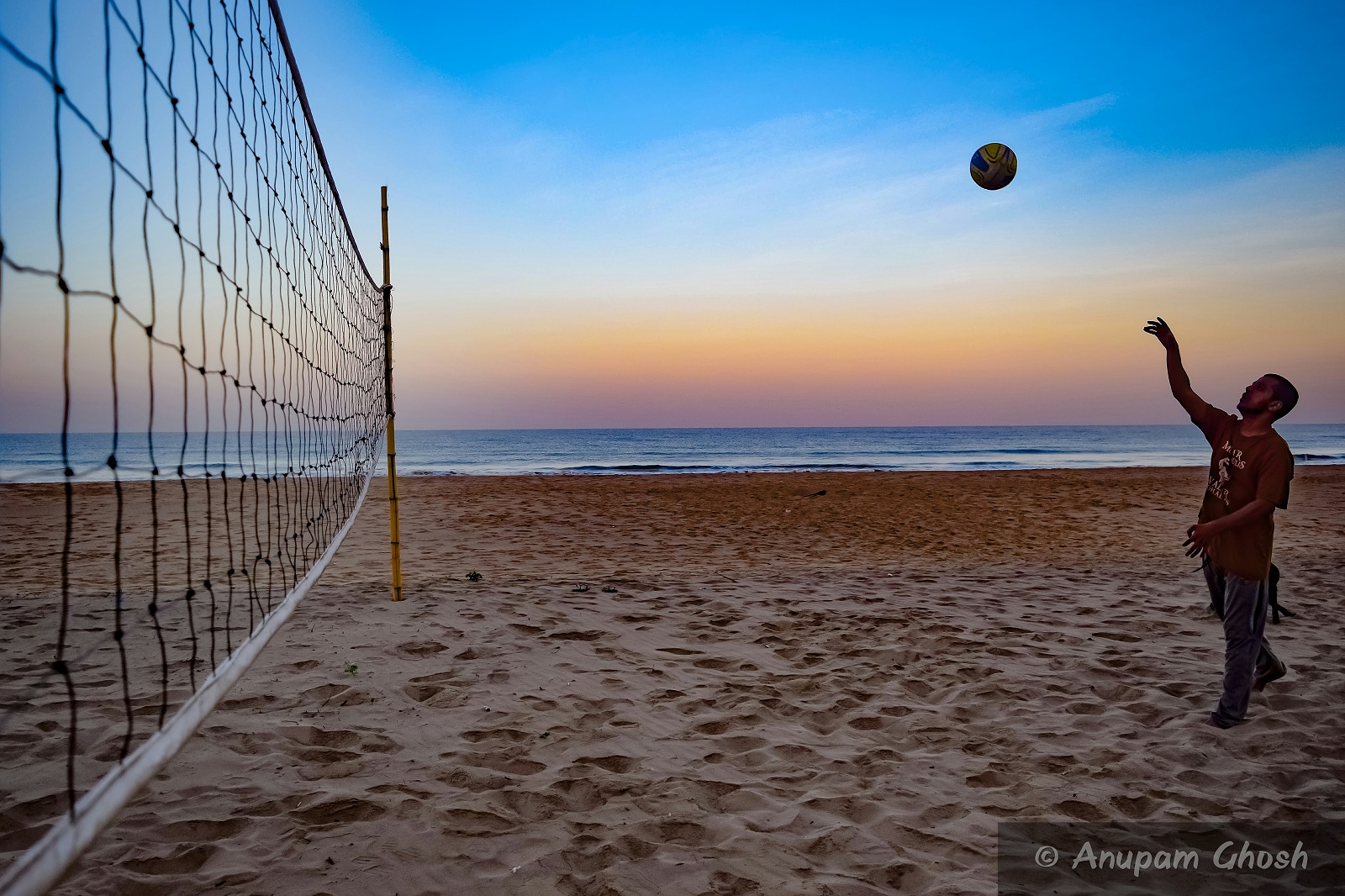 Post-processing: For post-processing of photos, almost all of us have heard of Adobe Photoshop for Windows/Mac. For mobile users, Apps like Adobe Photoshop Express or Adobe Lightroom CC which are available on Google Play Store as well as Apple Store do a great job. With just a little tweak, anyone can produce great photographs. For laptop, if you don't have Adobe Photoshop or Adobe Photoshop Lightroom, you can still edit your favorite pictures on Picasa or any other photo editing software which you are comfortable with and which provide basic editing tools like contrast, brightness, temperature and saturation. Other than that Instagram provides many filters which generally fit your needs.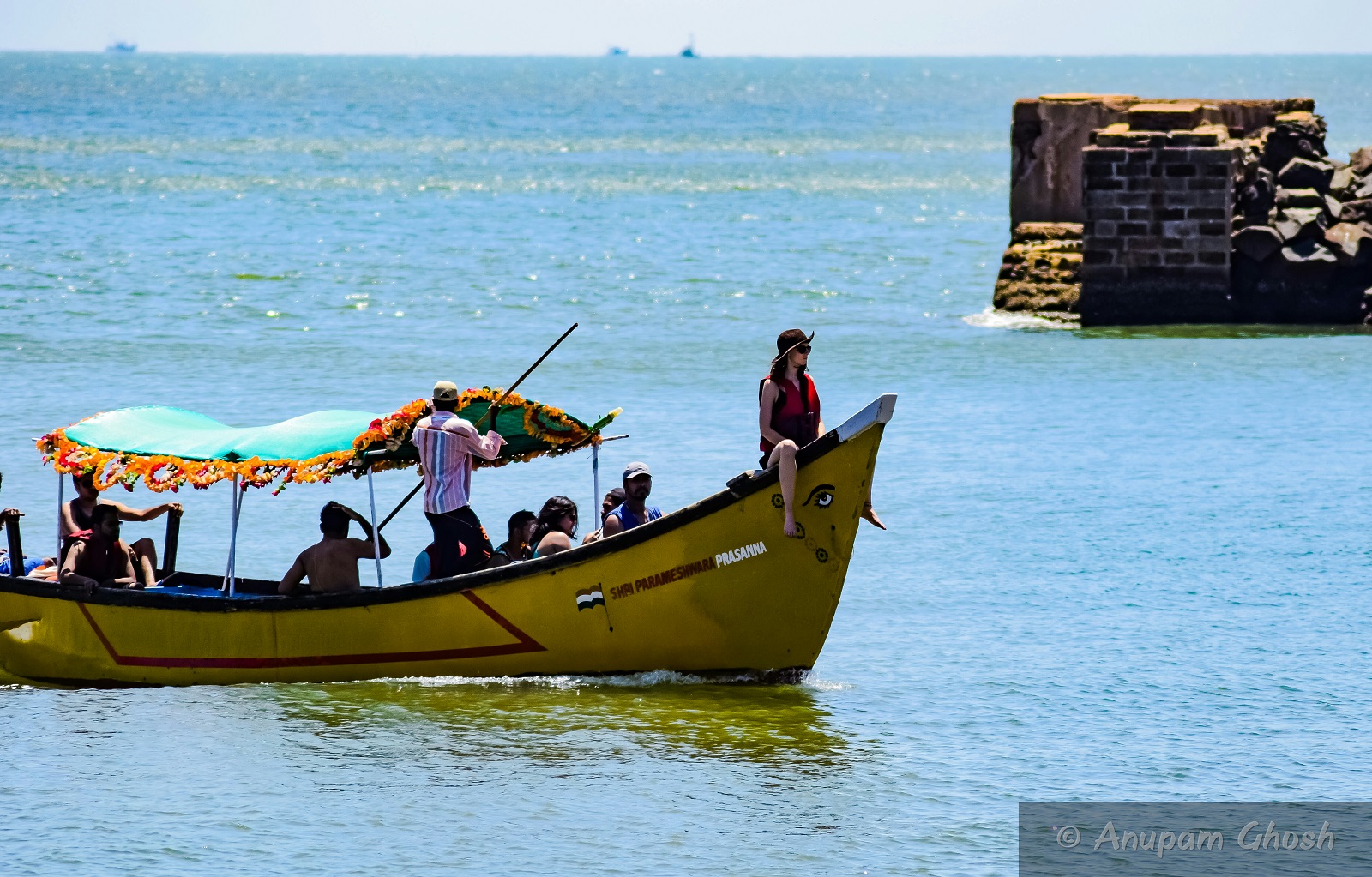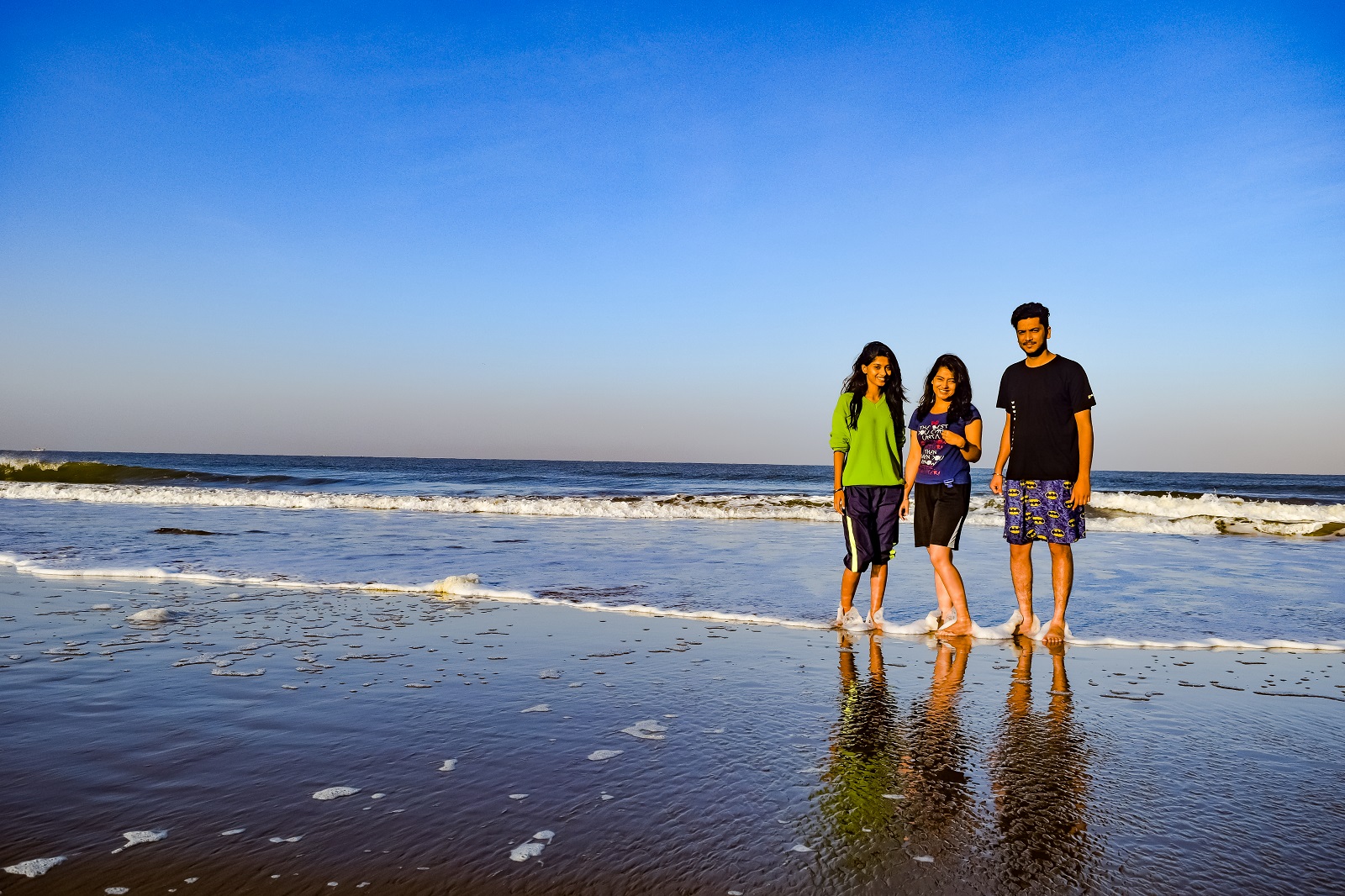 Follow me on Instagram: https://www.instagram.com/anupam2511/