Monsoon is here, get ready to go to the "Princess Of Hill Station" – Kodaikanal
After the hot blazing summer of May and June, which forces people to remain confined in their homes comes the sweet monsoon weather. This is when everybody wants to enjoy the rains after facing the scorching heat. If you are restless and surely not in a mood to spend this whole monsoon sitting in your home with mere chai and pakoras, you must plan a trip.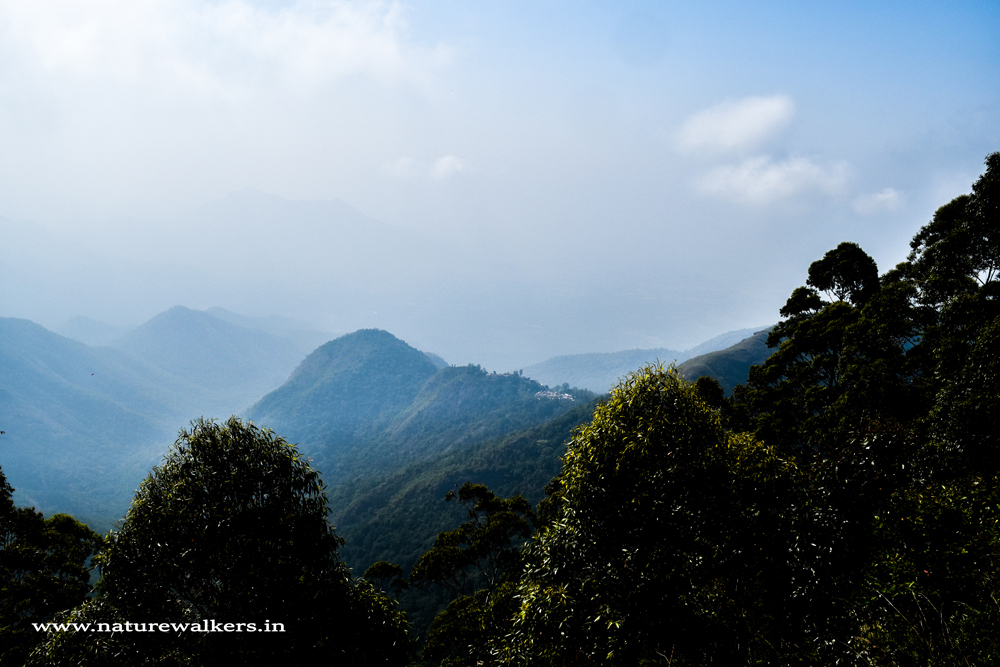 Kodaikanal offers the perfect mix of culture and nature to tourists
India is full of places with natural beauty and if you are an adventure seeker, going for a trek could be the best choice for you. With the great variation in topography, India presents you with the trek of all types. For someone looking for a decent trek, where they can avoid extreme weather and rough conditions, South India has a lot to offer — no wonder, it lures by travel enthusiast, nature lovers, and avid trekkers. The greenery of South India presents itself at its best in the Monsoon. On these green trails, there are treks that are quite famous while others that remain unexplored. Kodaikanal Trek is one of the lesser-known treks that is a must do in monsoon.

Kodaikanal is a charming hill station, stands amidst sylvan beauty on the southern crest of the upper Palani Hills
Green, mystic, beautiful and romantic Kodaikanal, also known as the "princess of hills" is in the hills of Dindigul district in the state of Tamil Nadu. The Tamil meaning of Kodaikanal is "The Gift of the Forest". Though it is a tourist place and many people visit here in every season to enjoy the pleasant weather and unpredictable rain showers, yet "Kodaikanal-Kumbakarai" trek remains less explored.
Located at the height of 2,133 m, it is a 2-day trek covering the distance of approximately 15 km, which starts from Kodaikanal. The trek level is between easy to moderate. The scenic beauty is bliss for wildlife photographers and for those adventure seekers who love rains. It is set amidst beautiful hilly region, flourishing with a variety of flora and fauna. The trail offers an unbeatable view of deep valleys, thick forest and waterfalls.
During the trek, you can also visit some of the famous spots in Kodaikanal such as the Dolphin's Nose, Kurunji Temple, and Pambar fall. Dolphin's nose is a very famous spot very close to Pillar's rock. It is a rock, shaped in the form of a dolphin and the view from this point breathtakingly beautiful.

Explore more with Nature Walkers!
Pambar falls is called the "Grand Cascade". It can be reached by a steep path behind Pambar house. The stair-like formation due to the falling water adds to the beauty of the scene. For people who don't like crowded places and want to be close to, this trek is heaven.
This trek takes you into the wilderness of the jungles of Kodaikanal. There is also a variety of food available from South Indian to North Indian style and from pure vegetarian to food for non-veg lovers. Though the big hotels and restaurants charge high, the quality and taste justify the prices and you won't be disappointed.
Some of the most famous restaurants in Kodaikanal are Cloud street café, Hotel Astoria, Punjabi Dhaba, Kodai resort. Check here for more details.
If you are planning a getaway this monsoon and seek some thrill and excitement. Kodaikanal Trek wouldn't disappoint you at all. It has everything that a trekker dreams of.
Plan your trip with us and get ready for an adventurous journey.
Written by – Harsh
Happy Trekking!
Subscribe Now (get latest Trekking updates, Offers, travel Stories)
Follow us on Social Medias