"Wouldn't it be wonderful if you could sleep on a flower bed, in the lap of nature with a small campfire beside you?"-was the exact description given by Nature Walkers for the kodachadri trek.This was more than enough to trigger my thirst for an adventure.
As my semester holidays were going on, I asked my friends if they were interested well initially they did show interest, in the end, could not make it. But I could not resist the majestic mountains, the allure sunset and the magical waterfalls of kodachadri and therefore decided to witness it by myself. I had already been to tadiandamol trek with these caring and enthusiastic NW team therefore without even a second thought I booked my tickets for the trek.
The pick-up point was from MG road at 9pm.The organizers -Amrita, Hemant and Manoj, picked us up and gave us a brief introduction about the trek. They did mention about 'no littering policy' which they follow in all the treks. After this we had an ice-breaking session where each one had to introduce themselves and answer a set of crazy funny questions. I really loved this concept as it made all of us blend with each other easily. The organizers are really sweet and down-to-earth because they made sure that all of us were comfortable.
At 8am, Kodachadri welcomed us with her spectacular beauty. We had to walk for another 5 min to reach the homestay, on our way, the blazing Sun splashed its molten-gold beams on the sparkling water of the stream. It was a soul-swelling experience for me.
After freshening up, all of us sat together to eat mouth-watering breakfast. It was a delight for me to have breakfast amid the Nature. The homestay in which we stayed did not have much luxury but just basic amenities, I guess because of this we got to interact with the localities which definitely added more flavor to the travel. We clicked a group picture and left for the much- awaited escapade.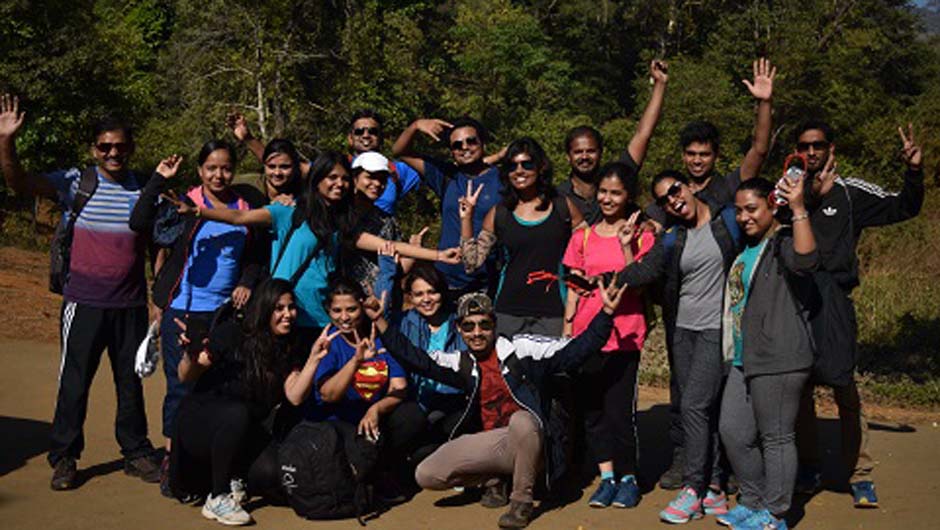 We walked through beautiful lush green valleys. On our way, we found a small hut situated in the middle of the forest which served the tastiest buttermilk. Later we had to walk through a narrow path stretched across paddy and sugarcane fields, jump over fallen trees and crawl under the tree trunks. During our journey, between the gaps in the forest canopy, the Sun peeped in to say "Hi" to us.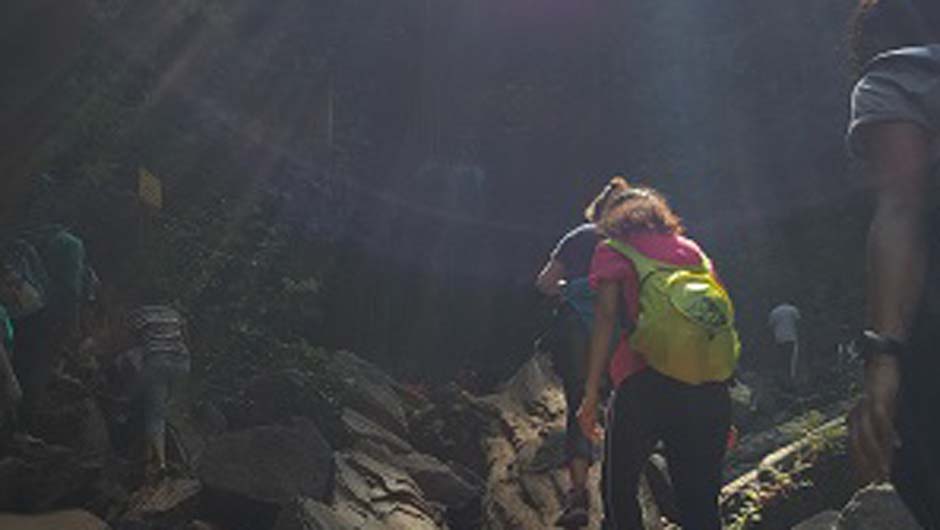 After some more time of hiking, we saw the most attractive feature of the trek 'Hidlumane falls'. The waterfall looked like a wall of blue satin threaded with silver. As soon as I dipped my feet into the icy cold water of the roaring waterfall, I could feel the connection with Nature and realized that this is where we all human beings dwell but often forget.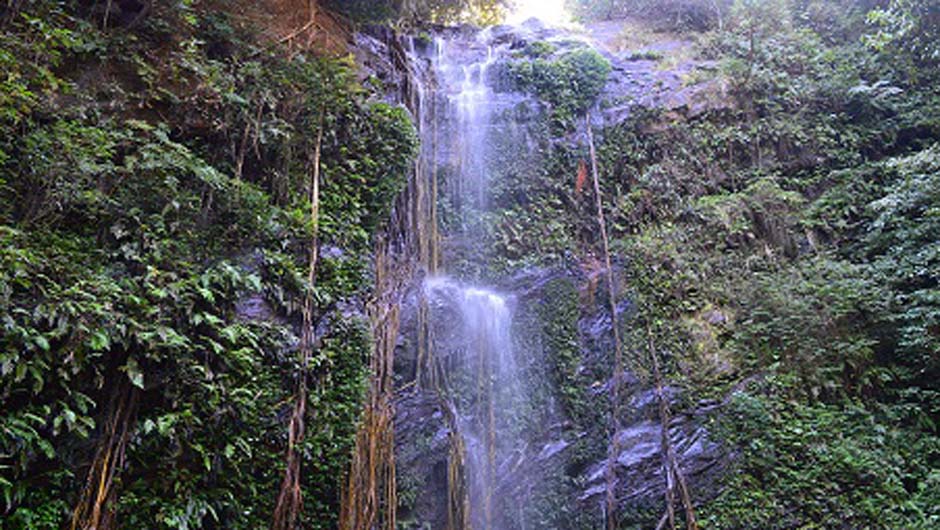 After taking a rejuvenating bath, we continued our trek, from now on it was an uphill battle as the slope was too steep. This place has many other smaller peaks, as our legs were tired climbing we decided to take a break on top of a small hill. The view was just phenomenal from here. After which we had to ascend and descend many hills, adjacent to us was the dense green forests.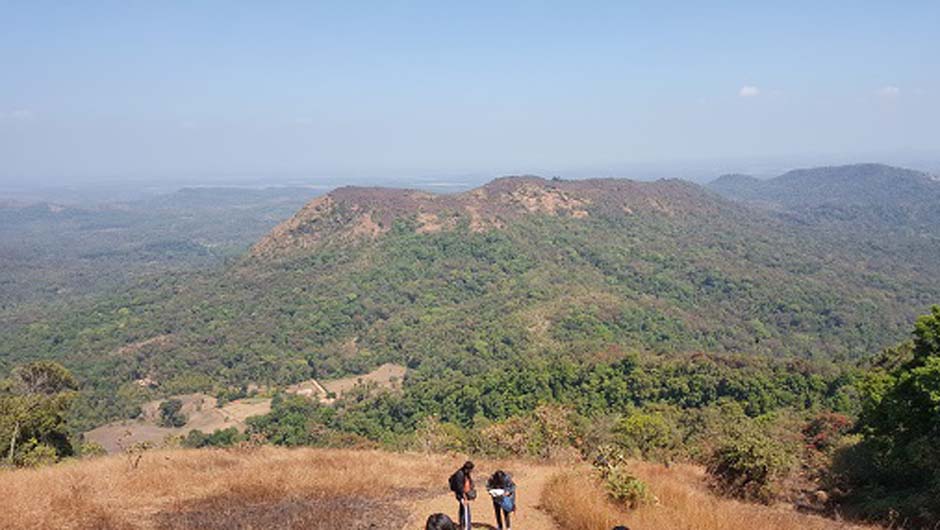 After huffing and puffing we joined the jeep tracks. It was baking hot as it was afternoon and the scorching Sun drained all my energy. With constant motivation and support from the organizers and friends we reached Bhattara Mane where we had our delicious lunch.After we filled our bellies with lunch we headed back to the trail to conquer the peak.
The temperature had cooled down, I could hear birds chirping in the background and crisp breeze rustling through the leaves of gigantic trees which made our trek even more wonderful. On the way to the peak there is a small Ganapati temple. As the peak was approaching there was an adrenaline rush within me which made my legs move faster.
Hurray! Yes, we were finally there at the peak worth the tired legs. The peak greeted us with a very old temple of a rishi surrounded with the most stunning and mesmerizing panoramic view ever!
Another 10 more min, we had to hike from the peak to reach a divine sun set point. The view from here was just exhilarating. The air smelled clean and sterile. The best part was we could see Kolluru Mookambika temple from this point. We were fortunate to see the Arabian Sea, it was a thin faint bluish line at the horizon, it's very hard to describe but all I can say is it was just fantastic.
We came back to the peak to witness the beautiful sunset. The forest was drenched with saffron-yellow rays of the Sun. It was a feast to my eyes. I could just sit here for a thousand years more and get dissolved in this priceless moment. As the Sun began to sink to the horizon of the Arabian Sea it just filled the vacuum created in my heart by the hustle and bustle of city life.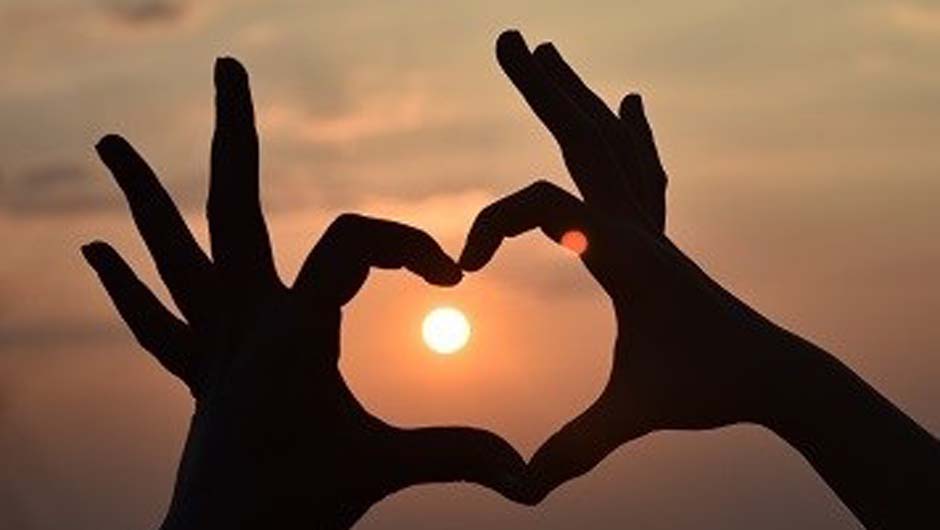 We clicked many pictures so that we could relive this precious moment. After spending some more time we descended back to Bhattara mane. From here we had a crazy bumpy jeep ride back to homestay.
After taking hot shower we ate pakodas with tea and exchanged many travel stories with each other. By then dinner was served and all of us were set to sleep. Well to my surprise there was bon fire which had completely slipped out of my mind after the trek. It was one of the biggest craving I ever had in my life and yes it was getting fulfilled. What more can I ask for? When I looked up at the stars they were gleaming and glittering like scattered moon dust in the sky. We started playing antakshari, dumb charades and shared many horror stories. Since everyone was tired we went to get a sound sleep.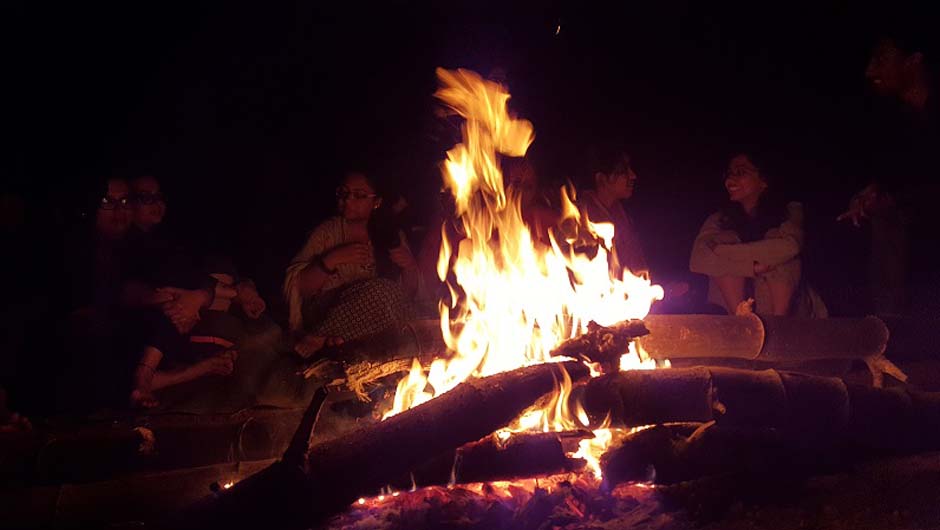 Next morning, I woke up by the Nature's alarm -birds twittering. After freshening up and having breakfast we hopped into the bus to see the Nagara Fort. Even though the fort is ruined it is still beautiful in its own way.We climbed to reach the top of the fort which was surrounded by a range of huge mountains, water bodies and the clouds which were fluffy like cotton candy spread across the sky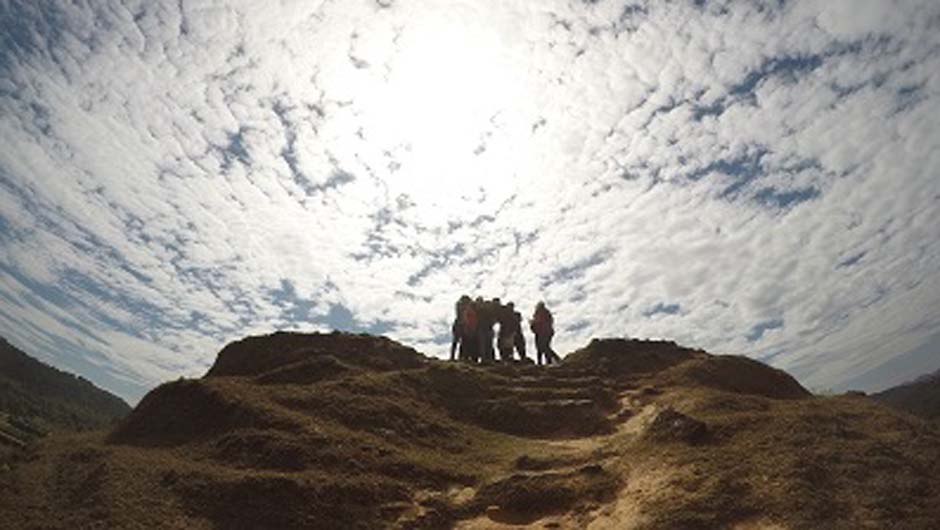 We were all thirsty as it was sunny and none of us had carried water bottle, while coming back we saw an ice-cream vendor to whom we all ran like children. For us it was an oasis in the middle of a dessert. We did click a lot of pictures and made funny boomerang videos.
On our way, back to Bangalore we visited goshala and had our lunch in Shimoga. In the bus during the journey we did play one of my favorite game 'mafia'! Later shook our legs to the latest songs.

In the end, we did have confession time, where each one told their experience during this trek.Thanks a ton! To the organizers and my fellow travelers, I was the youngest in the group (19-year-old) and they were really humble and made me feel at ease.
Well I definitely came back with a bunch of good friends and fun filled memories(I will never forget how Hemant made sure I had four idlies to increase my appetite).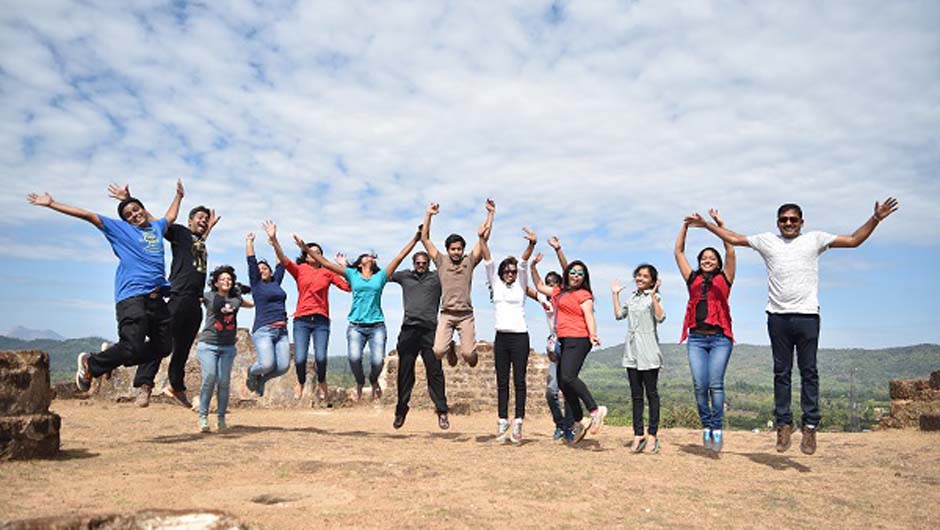 This cannot come to an end without telling three cheers to Nature Walkers! Hip, hip, hooray…!