In order to raise awareness about protecting the environment, every year June 5 is celebrated as World Environment Day. And this year India is the Global host of "World Environment Day" 2018. With the agenda of 'Beat Plastic Pollution', the world is coming together to combat plastic pollution.
We at Nature Walkers are part of this mission and invite you to join us too. The need of the hour is that every individual takes responsibility by making small changes in their everyday life. There are a few things everyone should include as a habit: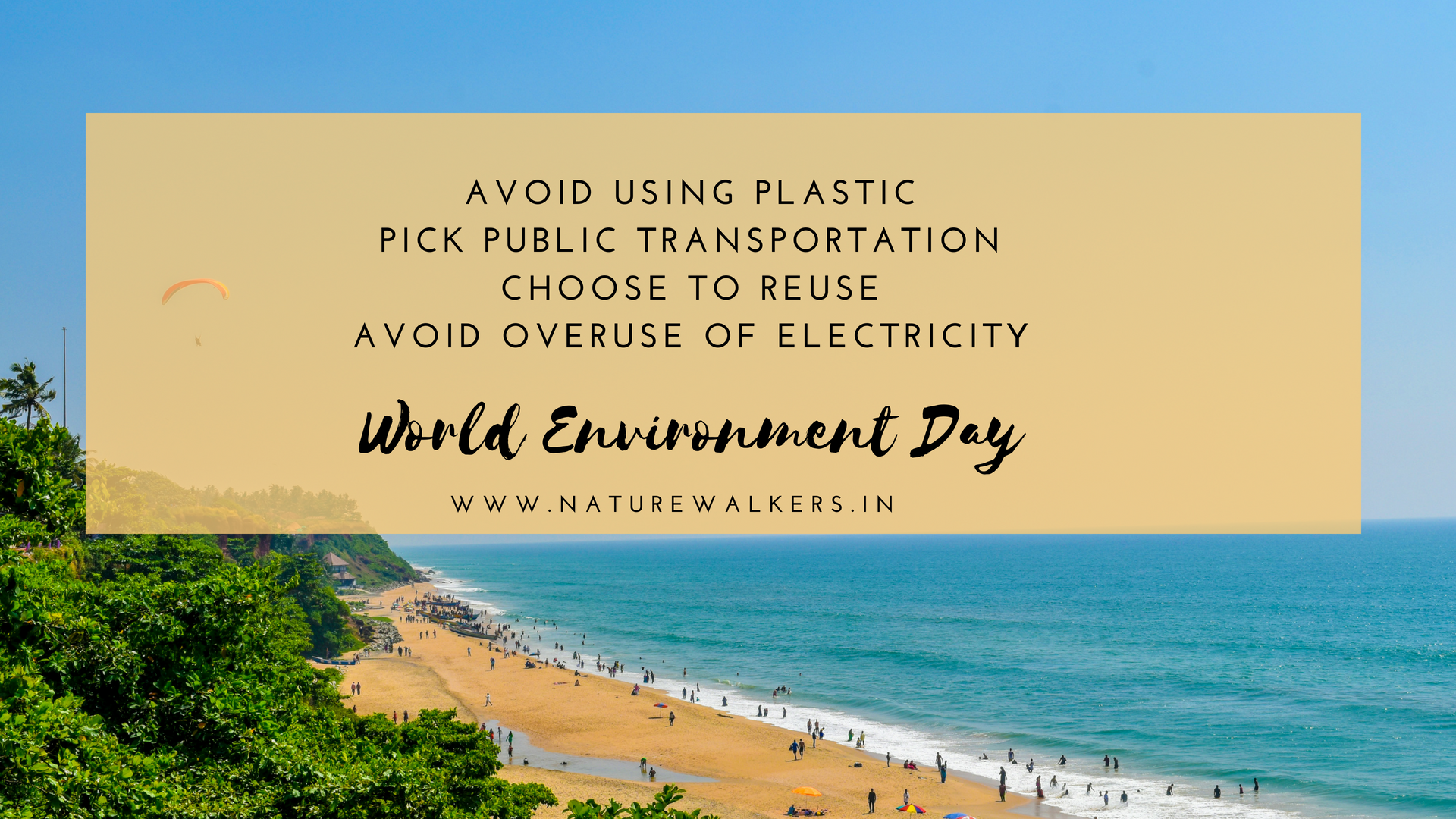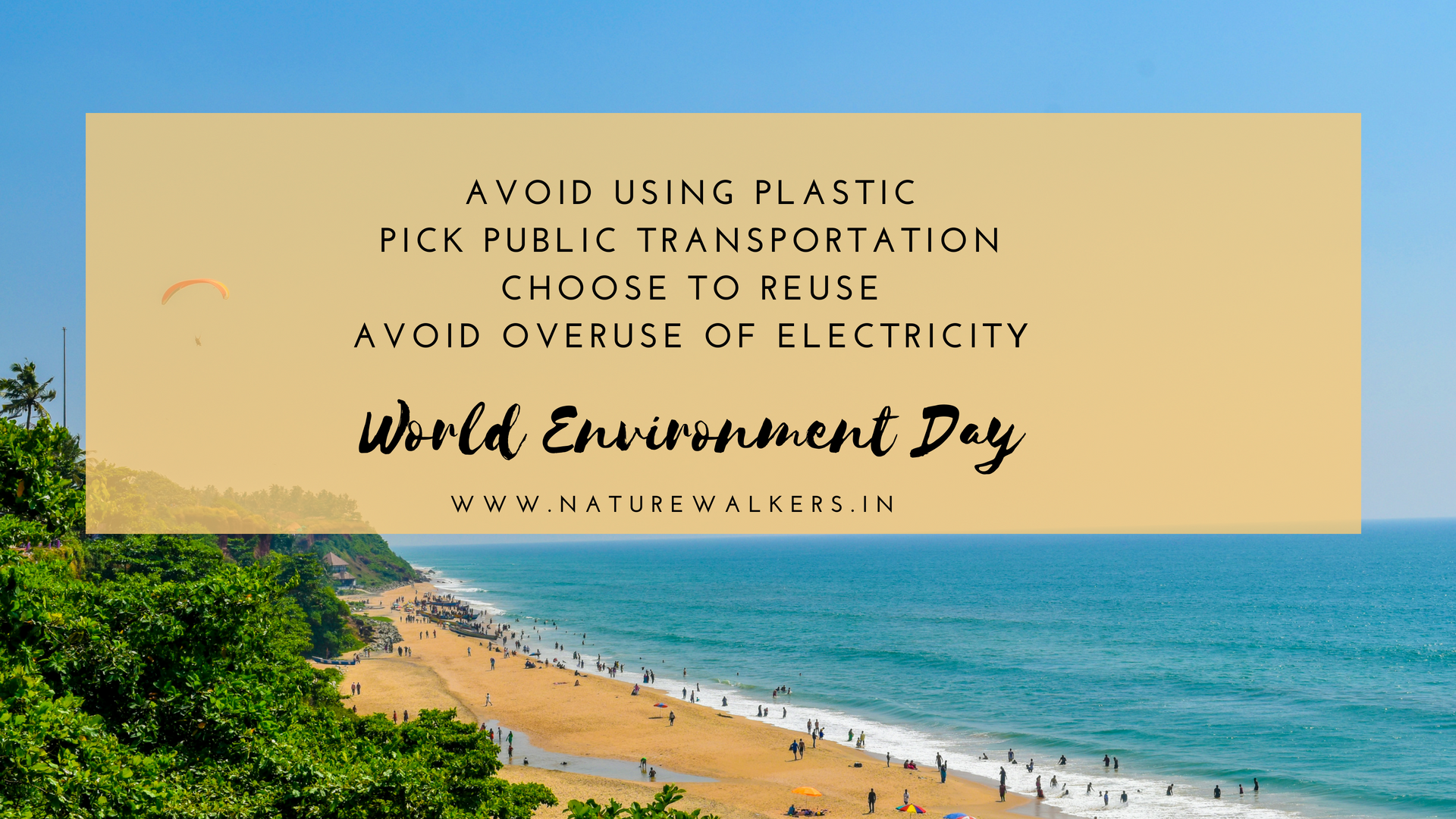 Problems Due to Plastic Pollution
Population size determines how much waste we are producing and with huge growth in population the waste management system is failing. Trash and plastic end up contemning our forests, oceans, rivers, and eco-system.
Plastic has completely infiltrated our daily lives. Shopping bags, Food packaging, bottled drinks everything is made of plastic which is destroying our nature. Without proper waste management system, these waste destroys the beauty of every place to its root level.
Our Contribution
We as a trek organizer are contributing to this mission in every possible way. We use Eco bags while trekking and follow No Trace Policy(NTP).
In the beginning, we told people to carry their garbage in the side pocket of their bags but we still found that people throw waste like cans, plastic bottles and even peels of some fruits on the way saying that they are decomposable. Carrying garbage bag was also not a good option as nobody wants to carry an extra weight on a 3 hours long trek.
– Eco-Bags
Finally, we came up with a solution of Eco Bag. It is a small utility bag with two belts— one could be attached to your thigh and other to the waist. All eco-bags has a flap-like opening on the top designed in a way that people don't feel discomfort while walking. It doesn't bother your walking technique. The concept of Eco bag was really helpful and we saw the difference. People stopped littering around on the way.
– No Trace Policy
Another policy which we implemented was 'No Trace policy'. Trekking is enjoyable because of the trail. Green meadows, waterfalls and the scenic beauty is what makes the way up exciting. Imagine if the trail was dirty and smelly, would you want to do that trek again? The simple answer is no because it is not clean and natural anymore.
No Trace Policy is a very simple solution to this grave problem. Wherever you go don't leave any trace that you were there. It actually means don't litter around anywhere you go. Let the people who come after you enjoy the beauty of the trek as you did.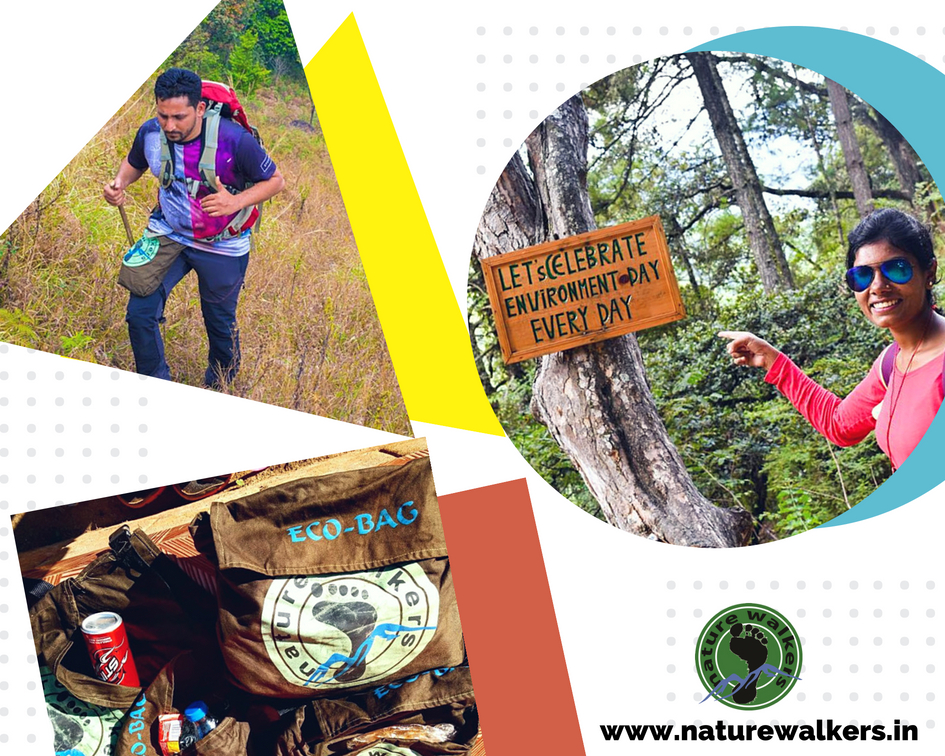 Other than these policies we expect every individual to contribute and make a difference. Trekkers should inculcate these policies as a part of their habit.  This World Environment Day pledge to keep your surrounding clean. Nothing in this nature lives for itself, respect this and live for each other.
Happy Trekking!
Subscribe Now (get latest Trekking updates, Offers, travel Stories)
Follow us on Social Medias