A reptile slithers slyly through the dry leaves looking for its prey somewhere in the warm tropical forest of South India. Leaving the comfort of its borrow, it moves stealthily to soak the warm sun that reflects from its scales.
Still visiting zoos to watch the animals caged and restricted to the confined spaces? Step into the territory where the wild remains unharmed and free. Your day might end with meeting this reptile — the magnificent King Cobra, which is native species to Agumbe.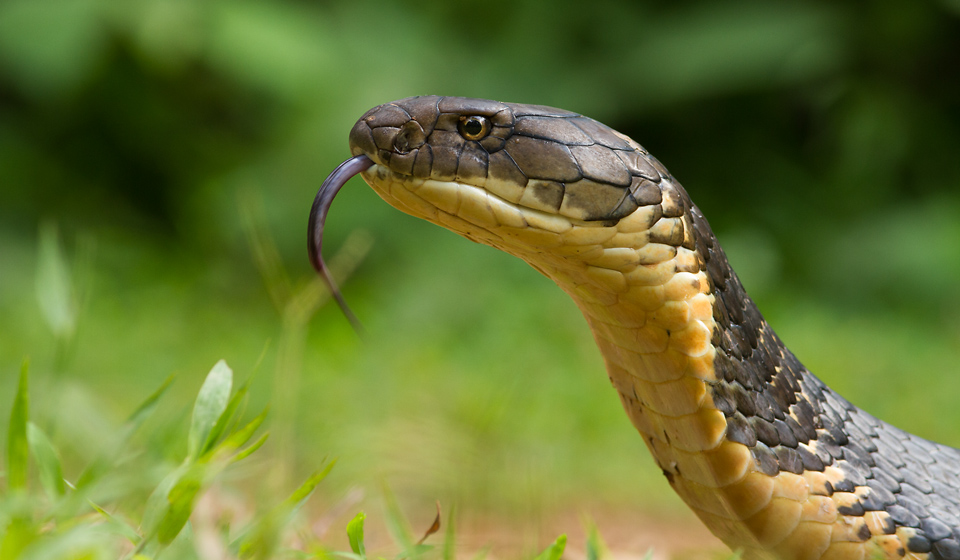 In the wilderness of the dense jungles of Agumbe in the Western Ghats lies the Kalinga Centre of Rainforest Ecology (KCRE). This five-acre field site, snuggled into nature's lap, was created for people to develop a better understanding of their ecosystem and learn about the scientific tools for its conservation.
The forest is a home to rich and diverse flora and fauna that thrive here — that now, they face a direct threat from humans. Through camps and workshops, participants will learn on how to stay in harmony with animals and what role can they play to protect them.
We bring you an opportunity to peek into this magical world that still remains in its pristine form, untouched and untamed.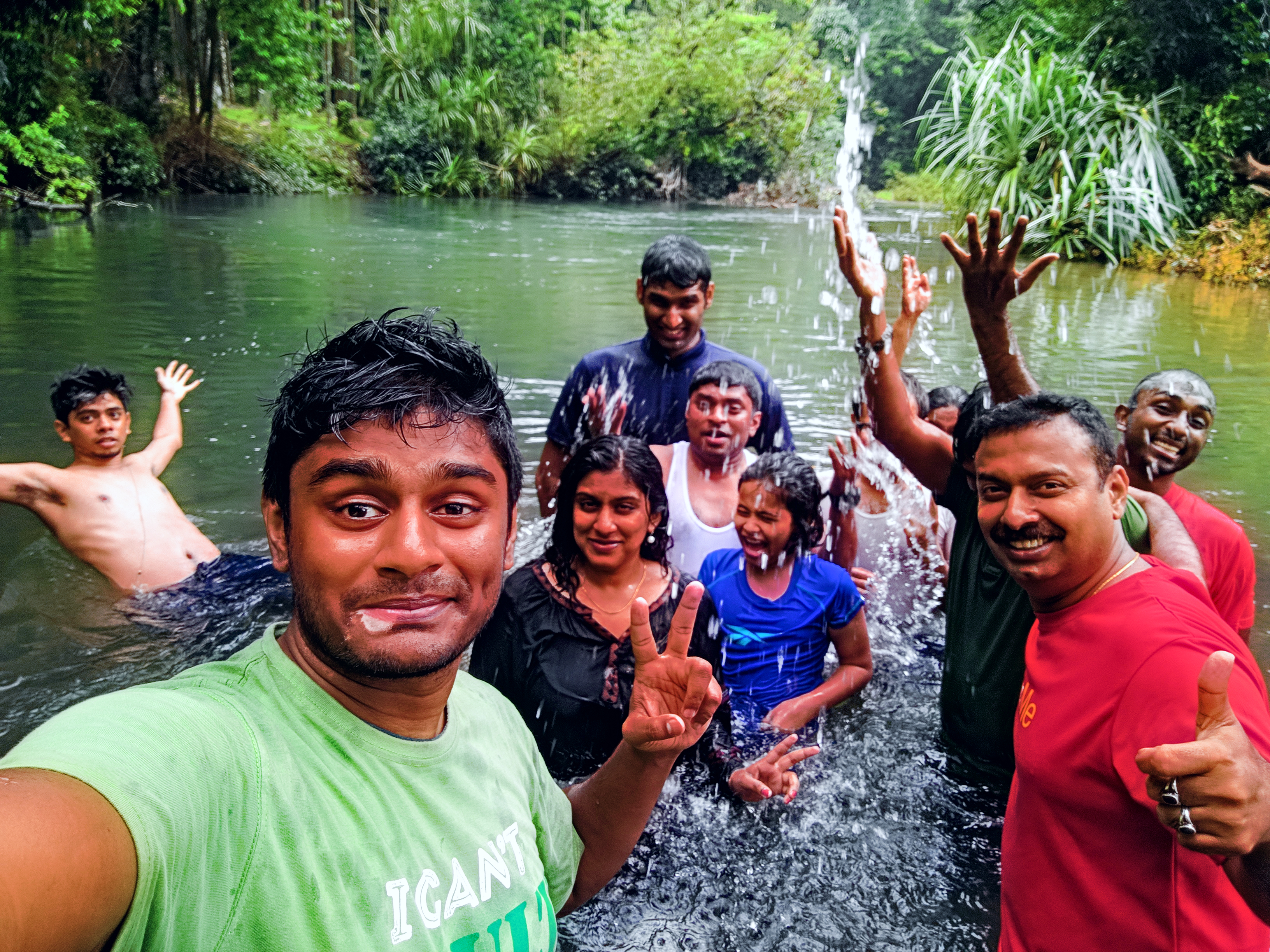 Relax quietly by the slow-moving streams under the canopy of large trees that almost block the sunlight. Indulge in wildlife photography, bird-watching, butterfly-watching. Catch a glimpse of the lesser-known species like Draco Flying Lizards, Flying Squirrel, and Slender Loris. Trek through the forest trails and get close to nature to experience the richness of this UNESCO World Heritage Site.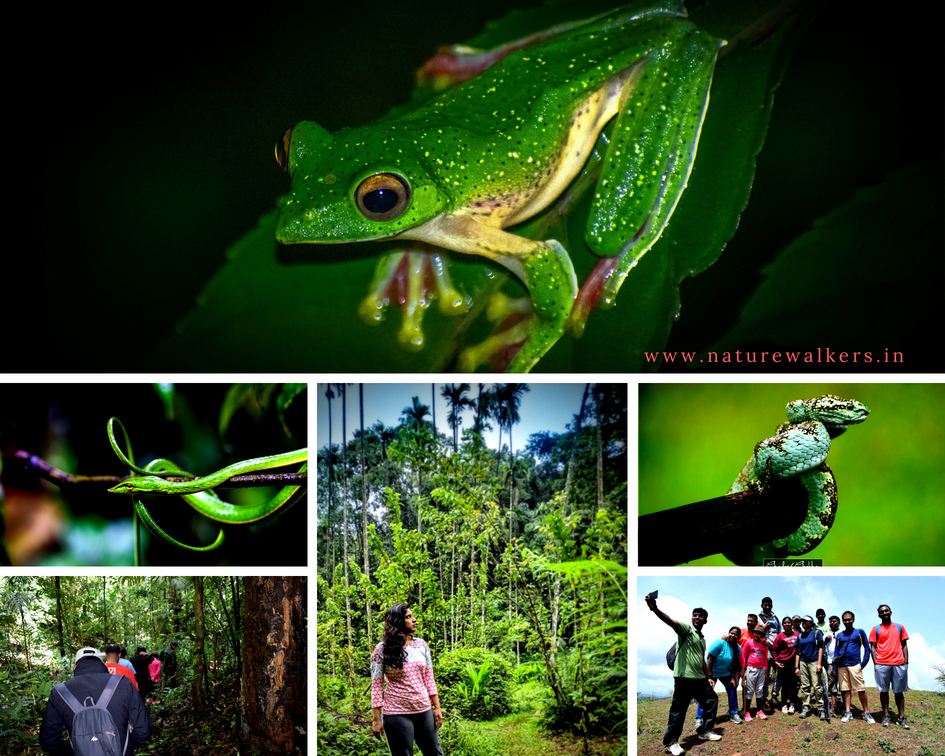 All this and more awaits you at Kalinga, which named after the ruling reptile of Agumbe forest, the King Cobra. Know more about Agumbe.
Details:
DEPARTURE/RETURN LOCATION
Bangalore – Agumbe– Bangalore
DEPARTURE TIME
Friday – 7.30pm
RETURN TIME
Sunday – 10.30pm
SHORT ITINERARY
Day 1

Arrival, Introduction & Ice-breaking
Introduction to Rainforest Ecology
Short walk around the campsite in search of Draco (Western Ghats flying lizard)
Trek  to explore the rainforest
Wildlife film
Night walk to find Amphibians and nocturnal mammals (flying squirrel, slender loris and more)

Day 2

Early riser trek under  thick canopy,
exploring  forest for  insects, reptiles, amphibians, and birds
Introduction to snakes of Agumbe
First Aid for snake bites, an essential for trekkers
Nature trail Wildlife film Night walk to find nocturnal reptiles
Introduction to Ecology of King Cobras
Discussion on the habitat type of Agumbe and other wildlife it houses Reflection and Departure

MANDATORY THING TO CARRY

Two liters of water bottles
Raincoat
Torch (with New Batteries)
One cover sheet – Good to have one
A cap

WEAR

Cargo/track pants -2
T-shirt -2
Shoes, Socks
Personal medication kit
Soap
Toothpaste
Toothbrush
Sunscreen
Rain Coat/Poncho

INCLUDED

To and Fro journey
Tented Accommodation
Two breakfasts (Saturday, Sunday)
One lunch
One dinner (Saturday)
Bonfire
Guide
Snack/Power packs for trek
Lots and lots of FUN.
 Clean common bathrooms and toilets (Indian and Western) with hot water facility

NOT INCLUDED

Lunch (Sunday)
Dinner (Friday)
Any personal purchases.
RULES OF THE FOREST:
We encourage and request participants to follow guidelines when entering the home of other species.
Bonfire and loud music is prohibited in view of avoiding any disturbance to animals
Handling, agitating, or disturbing any wildlife will warrant strict action
Collection of any kind of flora or fauna is not permitted
Exercise caution, control, and care during observation and photography in the forest to avoid stressing species or exposing them to danger
Respect the culture and sentiments of locals
Kindly avoid carrying plastics and in case it is unavoidable we request that you carry back plastic waste with you like bottles, plastic bags and so on.
Room service is not available at the campsite.
(Malnad cuisine)
South-Indian vegetarian / non-vegetarian food
Coffee and Tea (morning and evening)
Additional information
| | |
| --- | --- |
| location | Agumbe Rainforest Ecology |
| duration | 3 Days & 2 Nights |
| age | 12 – 45 Years |
| trek distance | 4-5kms |
| difficulty level | Easy to Moderate |
Day 0:
We will leave from Bangalore late in the evening. We request you to have some light food before travelling. This trip would be an overnight journey to Guddekere — we will begin with a 'breaking the ice' session, which includes an informal introduction and of course a lot of fun.
Day 1:
We will arrive the Kalinga Centre of Rainforest Ecology (KCRE) in early morning. The day will start with an introductory session on Rainforest Ecology. A short walk around the camp site will follow where we might catch a glimpse of the Draco or Flying Lizards, flying across the barks of tall trees.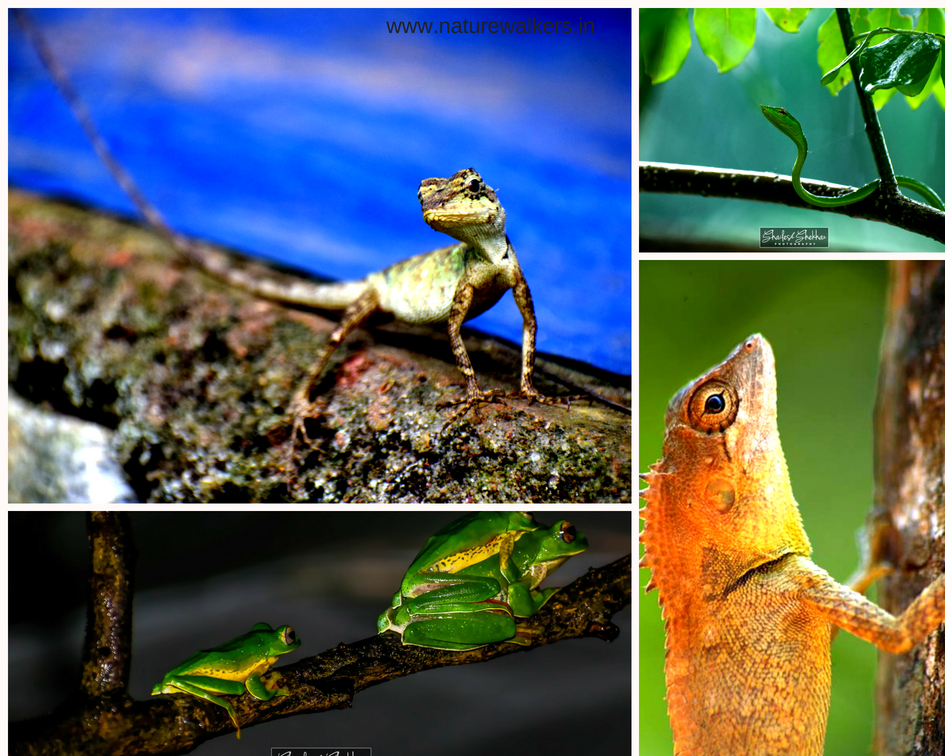 Dracos are no mythical monsters. Thousands of years of evolution have made these lizard airborne and capable to fly across half the length of a football field!
As the night falls and the forest becomes alive with the sound of nocturnal beings, we will set out to find the animals of the night, like the Flying Squirrels and Slender Loris. You might also spot amphibians lurking nearby.
Day 2:
Wake up to the freshness of pure, forest air. We will begin with an early morning trek. Our naturalist will lead us to explore the forest and pass through thick green canopies and meandering streams in search of species of birds, insects, reptiles and amphibians that inhabit the forest.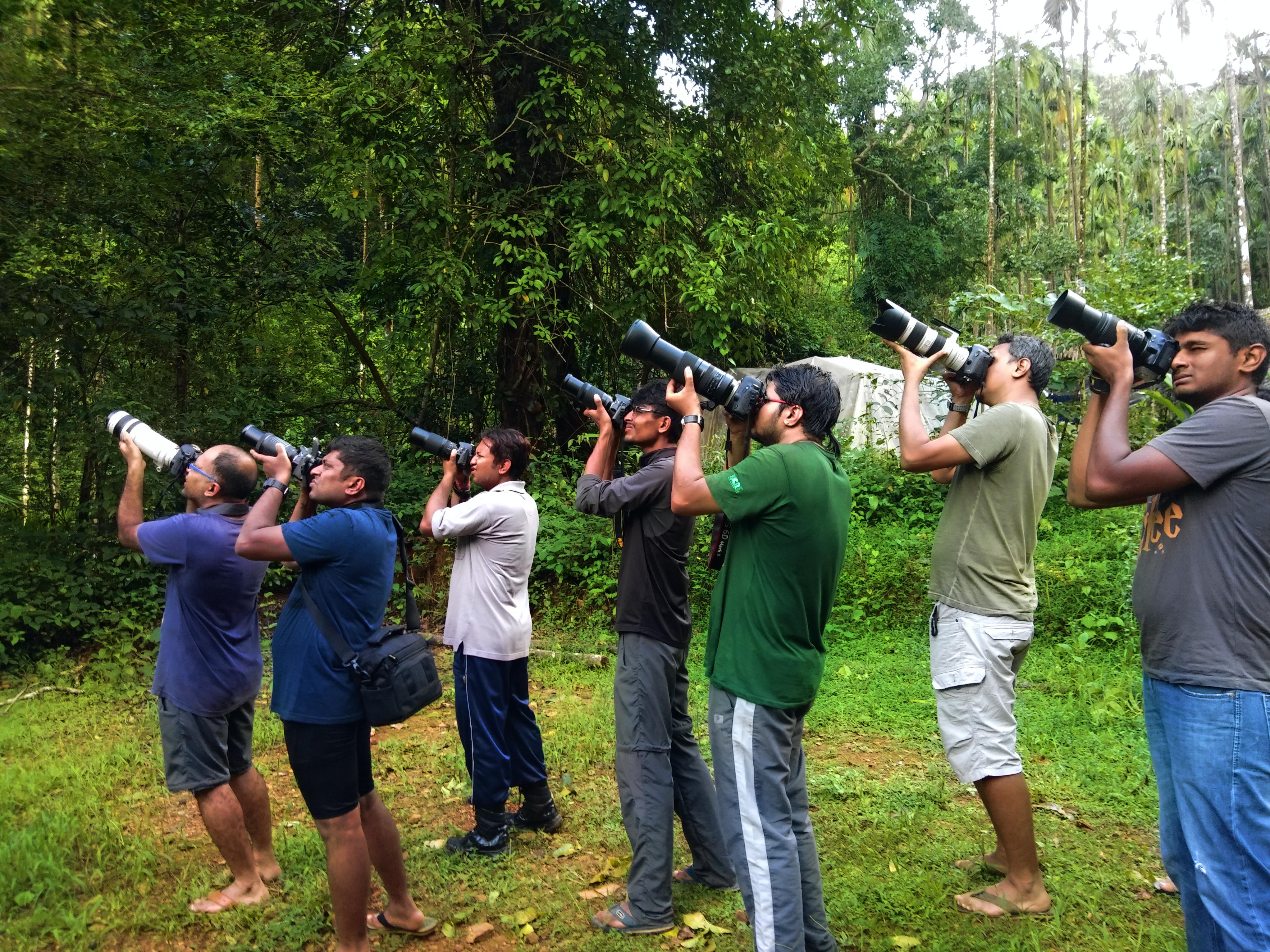 Be ready to get acquainted with the snake species of Agumbe. A session on First Aid for Snake Bites will follow, which could be useful for trekkers who often traverse through forests trails.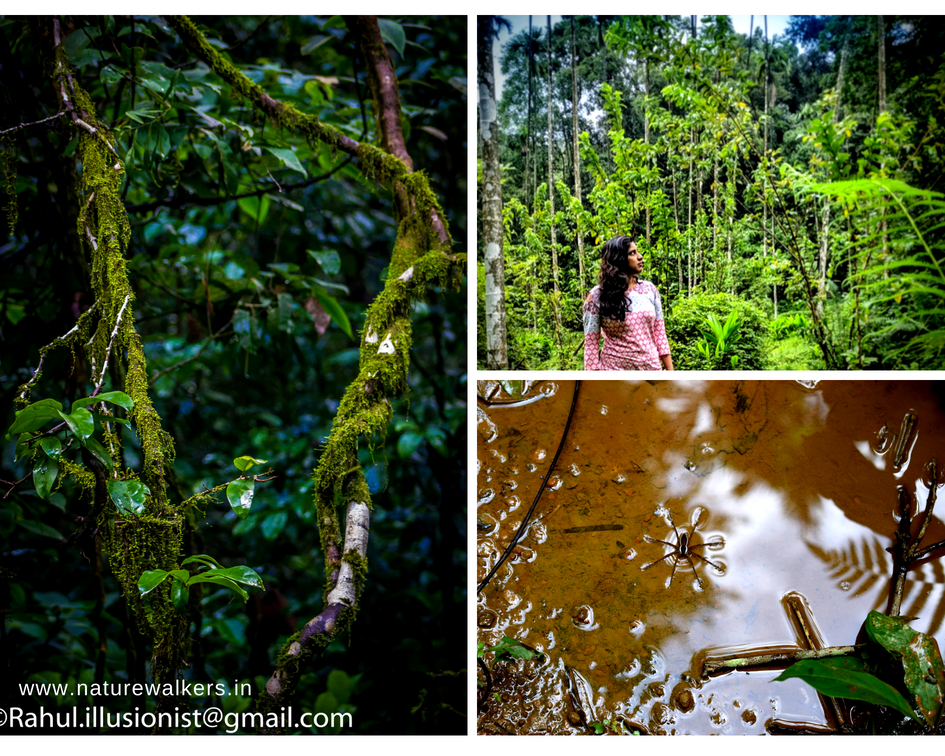 The evening will be a time to relax after a long day — we have arranged for a Wildlife film for participants to know more about the flora and fauna of the wild. If you are still up at night like the nocturnal species of the forest, be ready to explore further on a night walk.
There is a lot you don't know about the king of this Jungle yet. You will be introduced to the Ecology of King Cobra and get more acquainted with the species itself. We will discuss the biodiversity in the forests of Agumbe and understand our part to play in the conservation of the animals and plants that belong here.
Leaving this enchantingly beautiful place and the secrets that it hides, we will depart to Bangalore on the same day.
https://goo.gl/maps/USCHMC31HTt
1) Baroda Bank, Koramangala Water Tank. Opp. Mr Beans – Home Cafe. – Reporting Time: 7.15 PM, Departure Time: 7.30 PM
2) New Shanti Sagar Hotel,  HAL Road, Near Domlur Bridge. – Reporting Time: 8.00 PM, Departure Time: 8.15 PM
3) MG Road, Hard Rock Cafe near Anil Kumble Signal. – Reporting Time: 9.00 PM, Departure Time: 9.30 PM