Description:
Kurangani hill station lies close to Bodinayakanur in Theni district of Tamil Nadu. This lesser known gem of a place amid the vastly explored Western Ghats also holds a precipitous ledge at the height point of 8782 ft. called Kolukkumalai — considered one of the highest tea estates in the world.
With a diverse flora and fauna to boast, the trek appeals to photographers, birdwatchers and wildlife enthusiasts alike. The trail takes you on a zigzag route through a wide expanse of tea gardens. It is most likely that you will spot a wide variety of chirping birds and animals like Nilgiri langur, Nilgiri Tahr, monkeys and Gaurs (Indian Bison). Wild cats and elephant herds are a rarity, but who knows, in the thick canopies and sylvan surroundings, you might cross paths with one.
In the two-day trek, we will cross two check posts— we will be spending the night at the first check post. Witness a welcoming sunrise with the view of the lush tea plantations in the foreground. Prepared to get delighted by myriad landscapes as you cross grasslands, meadows, tea and coffee plantations and dense forest of Kurangani.
Details:
DEPARTURE/RETURN LOCATION
Chennai – Kurangani – Chennai
DEPARTURE TIME
Friday – 6.30pm
RETURN TIME
Sunday – 10.30pm
SHORT ITINERARY
• Start from Chennai
• First Day
• Reach Kurangani Village
• Fresh up and start the Trek
• Reach Central Station
• Halt at night with Campfire
• Next Day
• Breakfast
• Trek to Top Station
• Lunch and Back to Chennai
MANDATORY THING TO CARRY
• Two liters of water bottles
• Rain coat – if in case it rains
• A torch
• Good Traction Shoes
• Turkish Socks / thick socks – which can help to prevent leech bites
• Personal medical kit
• Extra trousers and inner-wears
• One cover sheet/Blanket(for Bus journey)
• Toiletries
• A cap
WEAR
• Cargo/track pants -2
• T-shirt -2
• Shoes, Socks
• Personal medication kit
• Soap
• Toothpaste
• Toothbrush
• Sunscreen
• Rain Coat/Poncho
INCLUDED

| | |
| --- | --- |
| To and fro journey | Homestay/Accommodation |
| 2 Breakfast | 1 Lunch |
| 1 Dinner | Campfire (if condition permits) |
| Guide | Forest Permission |
| Snack/Power packs | Lots and lots of fun and excitement. |

NOT INCLUDED
Additional information
| | |
| --- | --- |
| destination | Kurangani, Tamil Nadu |
| duration | 2 DAYS – 2 NIGHTS |
| age | 12 – 45 Years |
| group-size | 30 People Max |
| trek distance | 15 KM |
| difficulty level | Moderate to Difficult |
Day 0:
6.30 pm – 9 pm – Chennai
We will leave Chennai late in the evening. The distance of 540Km to Kurangani Village will be covered overnight. We request you to have some light food before travelling. The trip will begin with an ice-breaking introduction session — thereafter, there is no stopping to the fun until the end.
Day 1:
Kurangani Village
We will reach the start point early in the morning. After a refreshing breakfast, we will begin trekking to our first campsite, the Central Station, which is about 7Km from Kurinjini Village.
After hiking on the jeep trail, our path will take a sharp deviation into the jungle, leading us to a cascading waterfall. The refreshing break at the waterfalls is sure to take your fatigue away. As you move ahead towards the old coffee estate farmhouse, you will find a lilting rivulet guiding you towards your abode.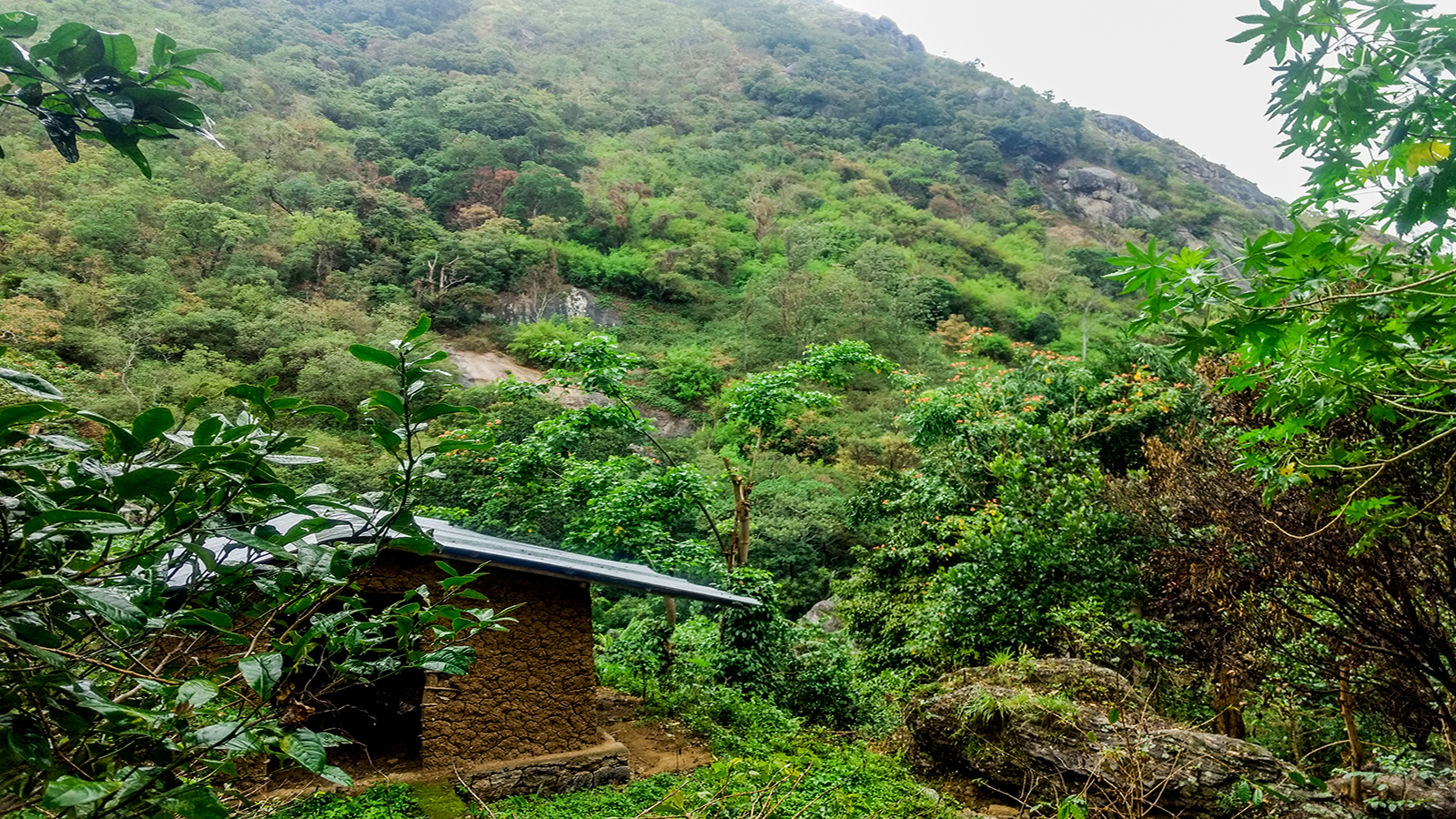 Close to the campsite, the jungle would start looking brighter and the colour green would prevail everywhere you look. Experience the dense jungle come alive with the singing of the birds, insects and small animals. Hold your excitement when you pass through lush plantations of familiar crops and trees like teak, eucalyptus, bamboo, coffee, banana, mango, sapota, plum, orange, parsley, pomegranate, carrot, tapioca and cashew nut — quite unexpectedly the vegetation grows uninterrupted in the sylvan surroundings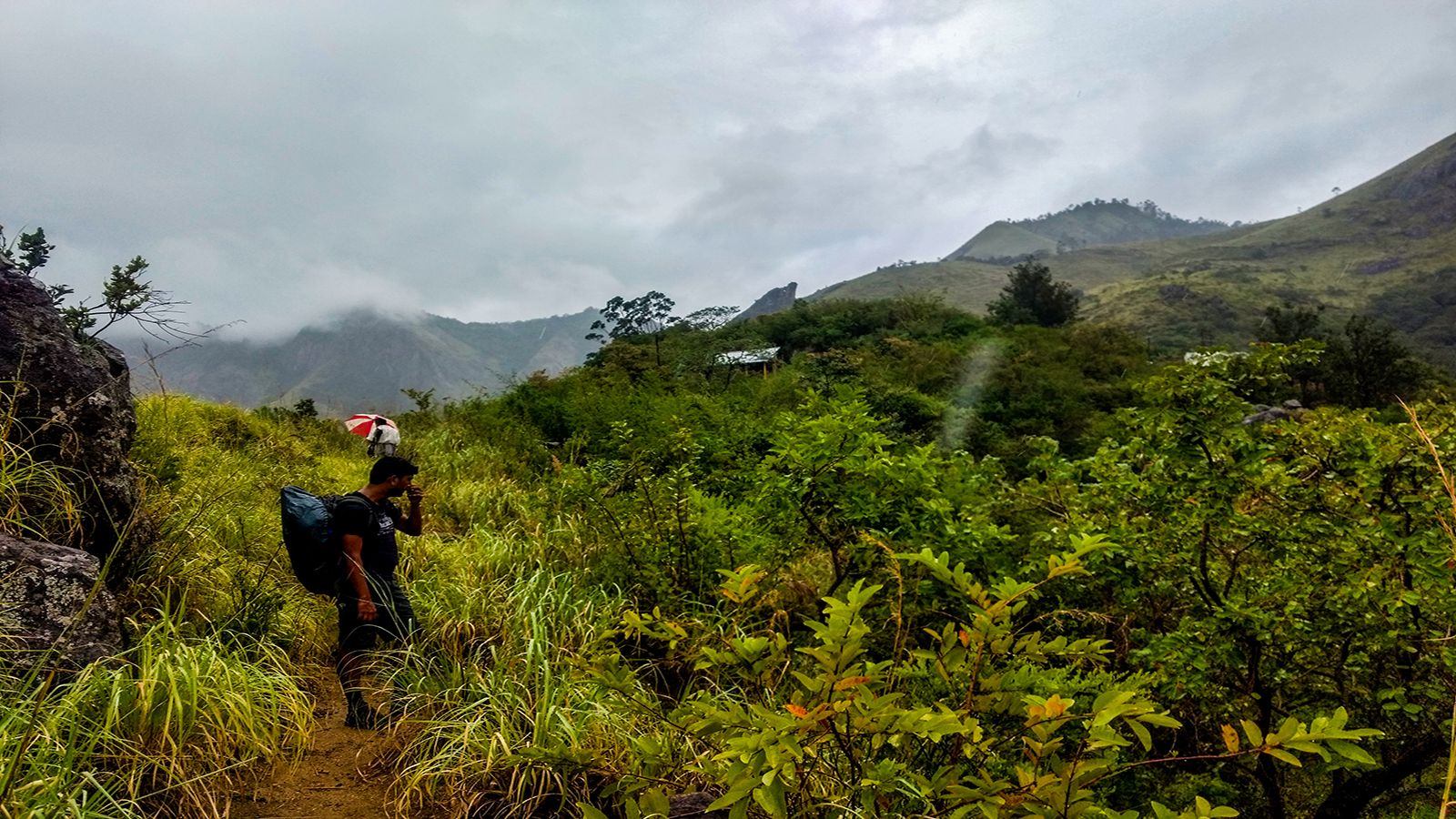 After a 2.5Km walk from the estate farmhouse, we will reach the Central station check post where hot lunch would be awaiting us.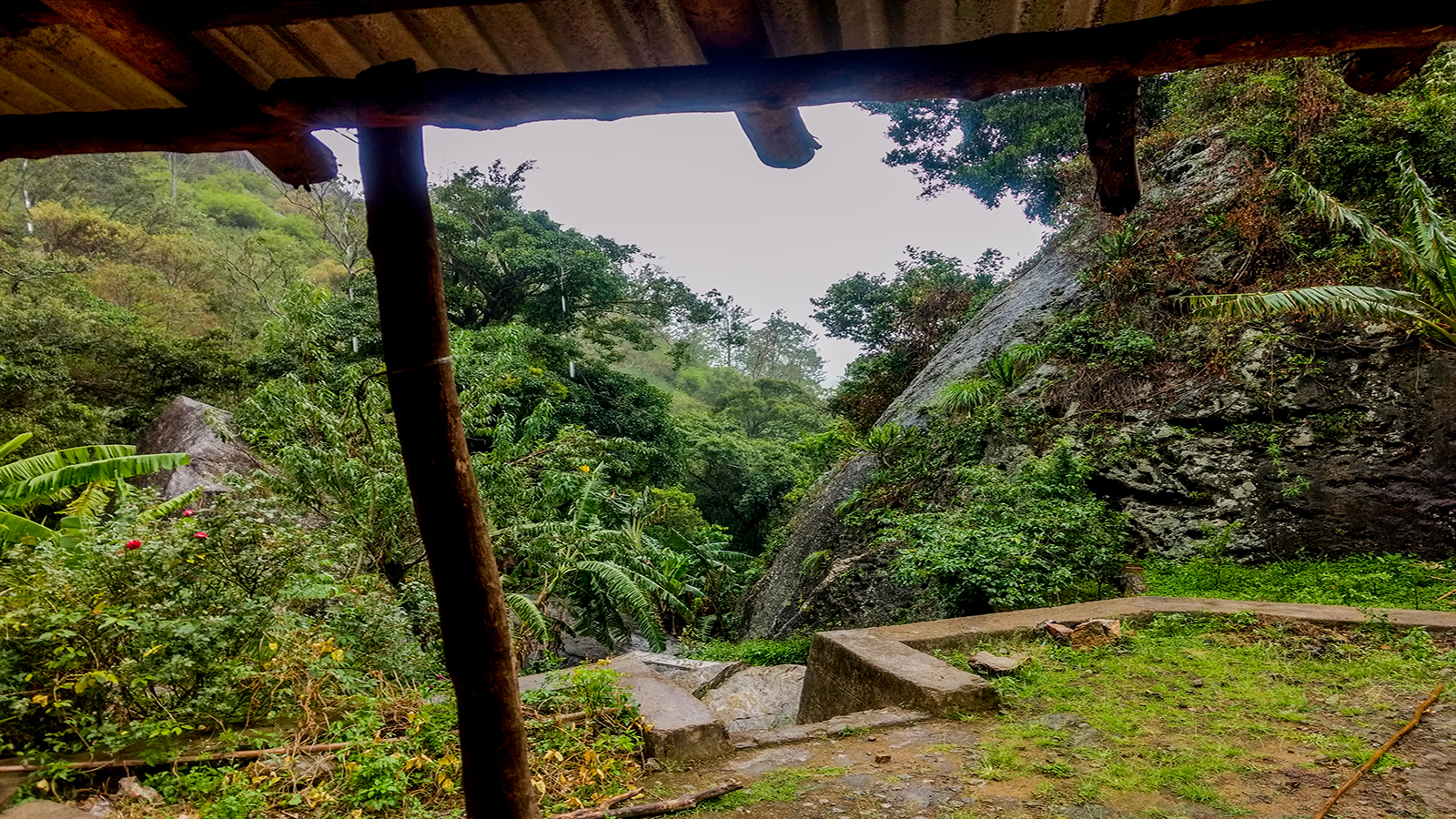 After lunch we would explore a bit more of this area for beautiful mountains and landscapes. As the evening falls, indulge in satiating your senses with the sip of coffee and tea right from the estate. After that all you will need is a hearty dinner and a peaceful sleep in the lap of the nature.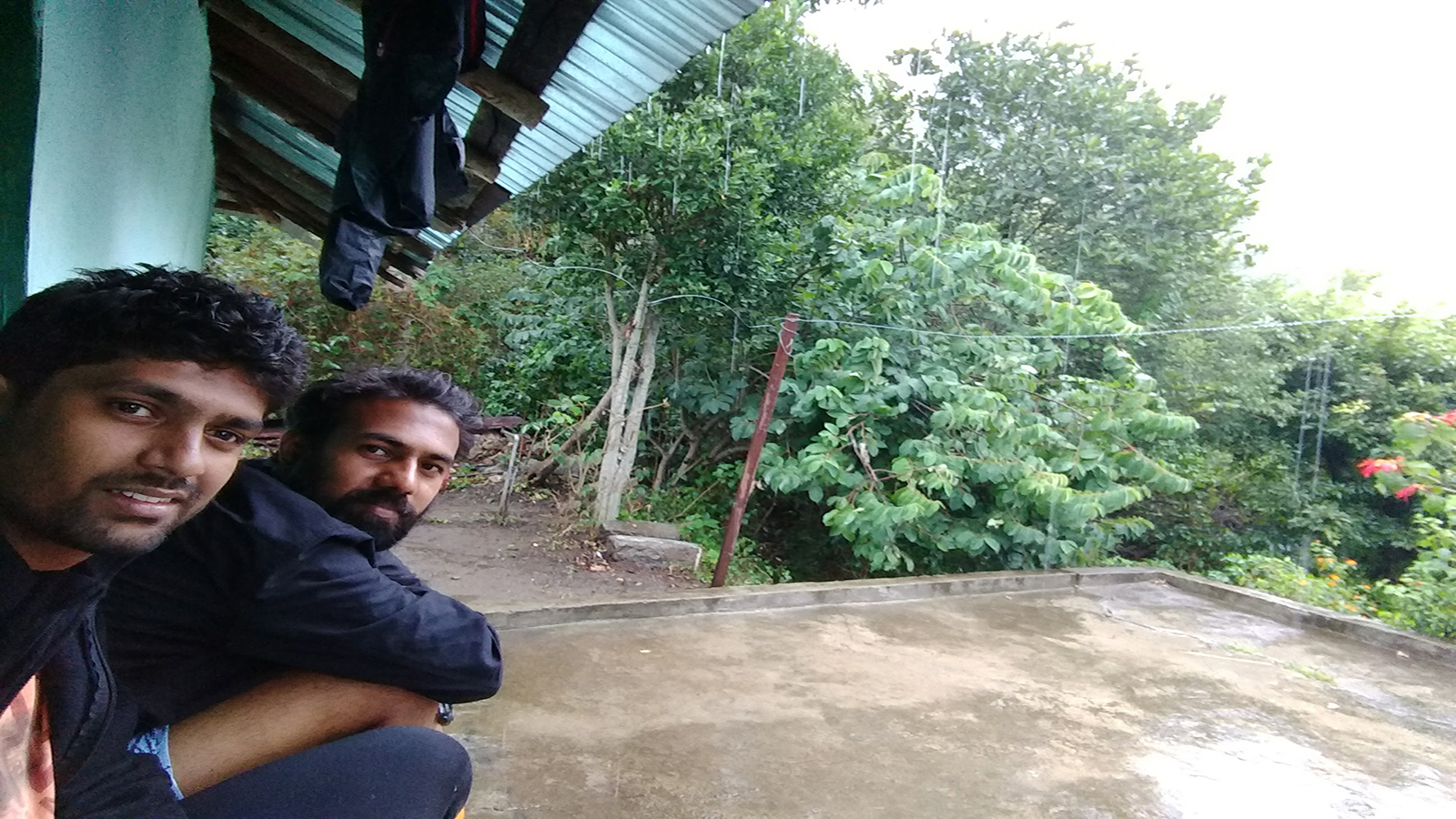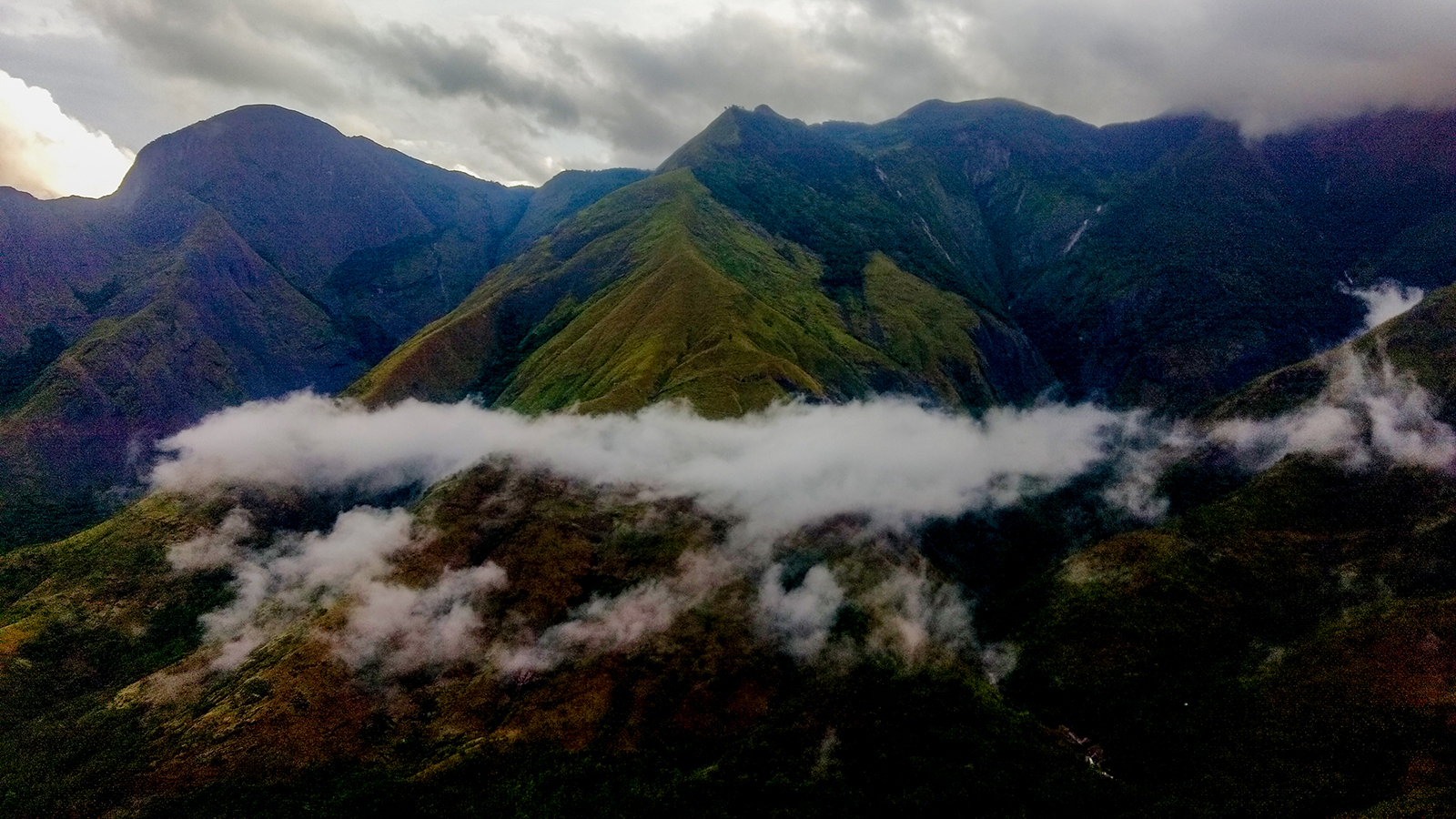 Next Day :
Open your eyes to the mesmerizing view of the sunrise, feel the whiff of fresh mountain air and fill your ears with the music of the tweets and chirps of a variety of birds. After a hearty breakfast to fuel our energy, we will start with a 7 Km long trek to the Top Station or the Kurangani peak.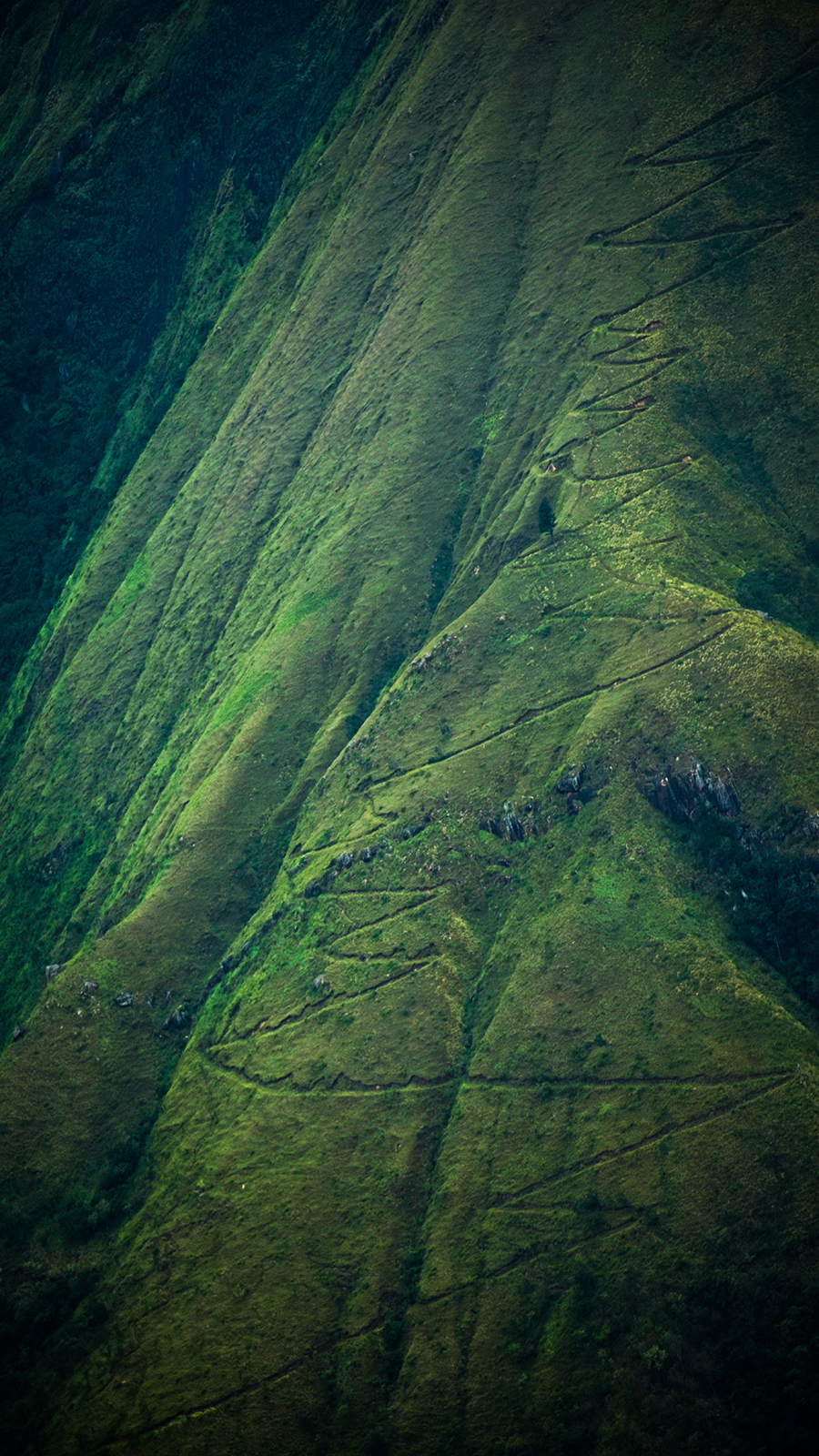 This trail from the Central Station to the Top Station could probably be dizzying as you cross the mountain side-walk in a strange zigzag fashion. However, what is more alluring about this trail is the striking view of the valley below as you slowly gain altitude.
Be patient and calm and you will spot a number of rare bird species on the trek. These include red Whiskered Bulbul, Veriditer Flycatcher, Tickell's blue flycatcher, Oriental white eye, Purple-rumped sunbird — keep a note of which ones you could spot out of these.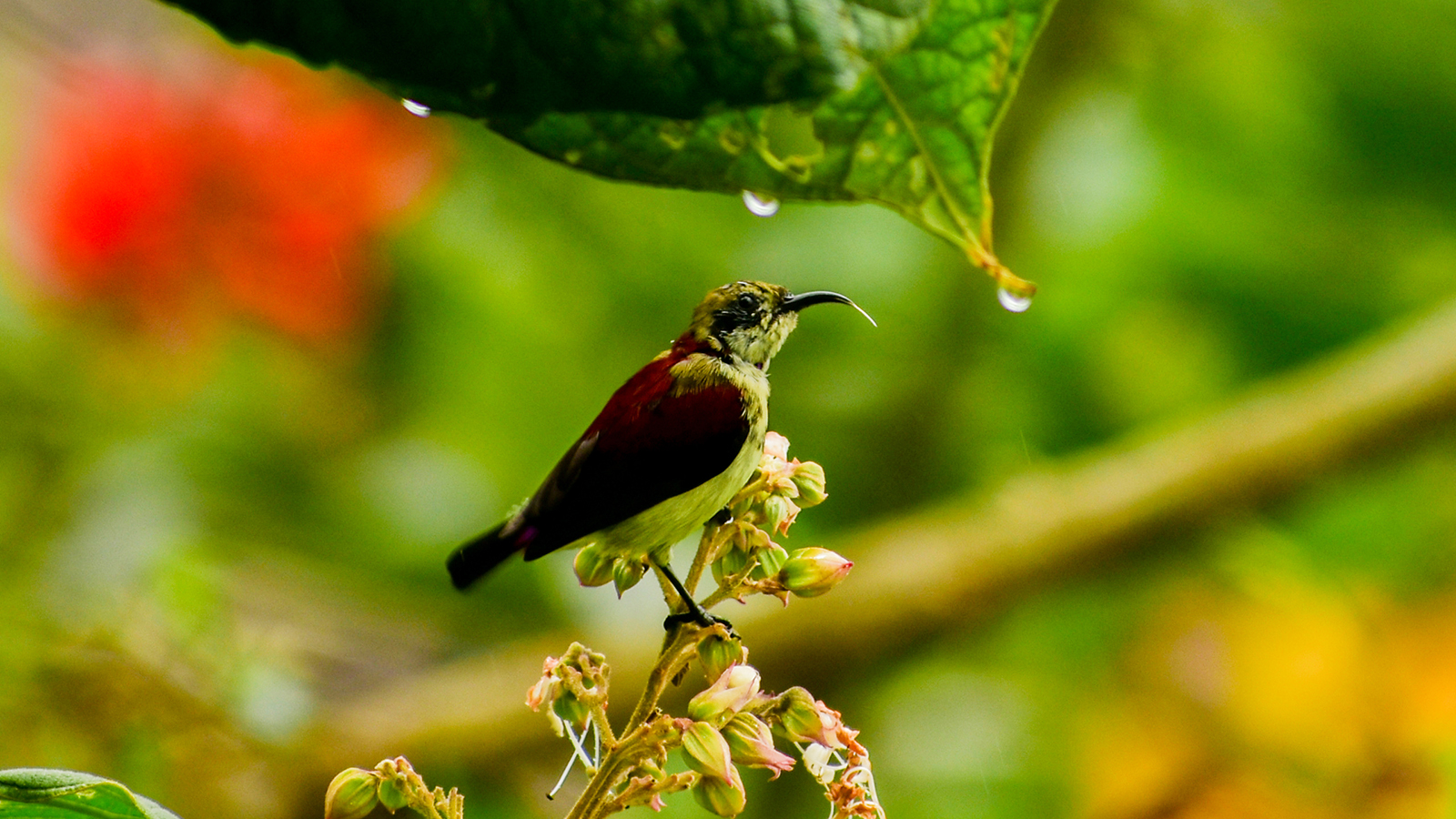 After covering about 4Km, we will halt at a rest point before the final climb to the summit. Gather your energy and contain your excitement as you start for the peak.
When you reach the pinnacle, the mesmerising panoramic view from the Top Station will make you feel on the top of the world. Across the pool of floating clouds, the domineering hills of Kurangani will appear to loom over the surface of the Earth, leaving you spellbound.
Check the time-lapse video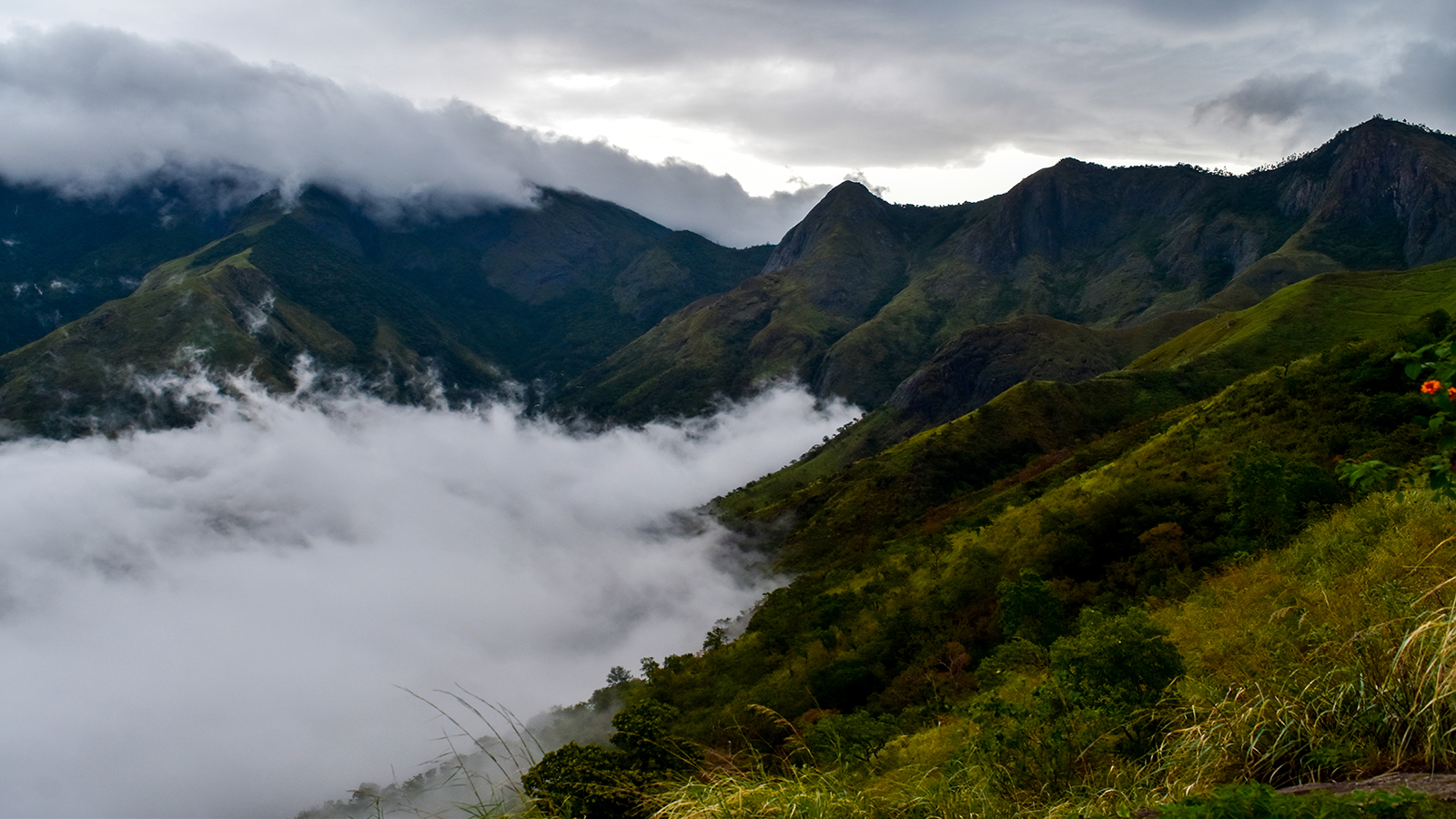 Absorbing the beauty and serenity of the place, we will start descending the mountain. With lots of memories to cherish and in hope that nature keeps mesmerizing us with its splendid self, we will head homewards.
After a self-sponsored lunch, we will leave for Chennai on the same day.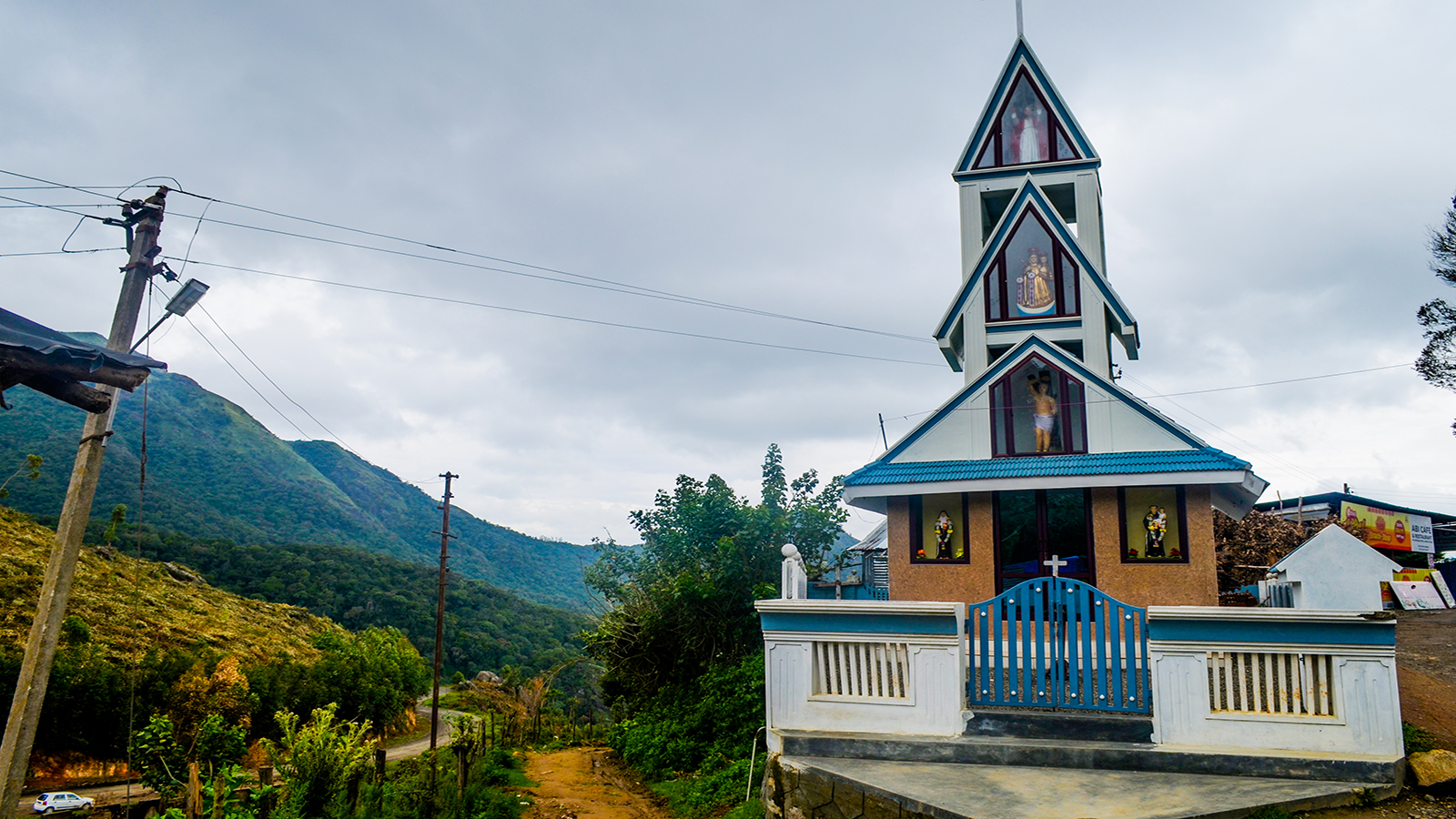 No.4, M.G.R. Street, Old Narasingapuram, Race Course, Guindy – Reporting Time: 5.00 PM, Departure Time: 5.15 PM
Grand Arcade Chennai, S.No. 330/12, Velachery Tambaram Rd, Dr. Seetharaman Nagar, Velachery, Doctor Seetaram Nagar, Velachery – Reporting Time: 5.30 PM, Departure Time: 5.45 PM
Grand Southern Trunk Road, Chromepet, Santhi Nagar, Chromepet – Reporting Time: 6.00 PM, Departure Time: 6.15 PM