Description:
Yet again celebrating New Year at a pub, disc or restaurant? Head to Gokarna, a beachside destination away from the hustle and bustle of a city and welcome the year 2018, at the seashore, besides the ruffling sea under the silent starlit sky.
We promise you adventure and fun in the form of beach trek and camping, beach hopping, delicious food, rollicking activities and tent stay in Gokarna. A Kite Festival awaits you on the last day of 2017 along with music, singing and dancing. At the stroke of midnight, bid goodbye to 2017 with fireworks and sky lanterns.
About Gokarna
Call it a beach paradise, how else would you describe a town with an array of laid-back tropical beaches, each having a distinctive view and landscape.
Around 490 kilometres from Bangalore and 143 kilometres from Goa by road, Gokarna is a coastal town in North of Karnataka nestled between the estuaries of rivers Gangavali and Aghanashini.
Gokarna translates to cow's ear—it is believed to be the place where Lord Shiva emerged out of the ear of a cow (or Mother Earth), hence the name. Legend says it was here that Ravana, who was carrying the 'Atma Linga' provided to him by Lord Shiva was tricked by the Gods to impede him from becoming undefeatable.
The 'Atma Linga' is now enshrined at the famous Mahabaleshwar or Shiva temple in the heart of the town.
Gokarna attracts pilgrims and tourists in equal number. Where at one side its beaches, uncluttered and virgin draw in both indigenous and foreign crowd, Gokarna is also one out of the seven pious 'Mukti Stalas' in Karnataka that pilgrims visit from far and wide.
Best time to visit Gokarna is between October and March when the weather is cooler and the sun feels pleasantly warm. This New Year offers a perfect excuse for a seaside getaway to Gokarna.
Details:
DEPARTURE/RETURN LOCATION
Bangalore – Gokarna – Bangalore
DEPARTURE TIME
Saturday – 5.30pm
RETURN TIME
Monday– 10.30pm
Start Date
30/12/2017
End Date
 1/1/2018
SHORT ITINERARY

Leaving from Bangalore
Brief Introduction.

First Day

Breakfast
Kite Festival (kite making & flying)
A visit to the waterfall by the Yana Rock.
Mahabaleshwar Temple Visit
Mirjan Fort
Gokarna town visit
Beach Games
Sunset Point
Gala Dinner Buffet
Candle light dinner setup.
Campfire
Firework Show
Fly Sky Lantern

Next Day

First Ocean dip of the Year
Breakfast
Return to Bangalore

MANDATORY THING TO CARRY

Two liters of water bottles
Rain coat (if in case it rains)
A torch
A cap
Personal medical kit
Good Traction Shoes
Toiletries
Extra trousers and inner-wears

WEAR

Cargo/track pants -2
T-shirt -2
Shoes, Socks
Personal medication kit
Soap
Toothpaste
Toothbrush
Sunscreen
Rain Coat/Poncho

INCLUDED

To and fro journey
Tented Accommodation
Two Morning Breakfast
Dinner (Sunday)
Kite Show
Firework show
Sky Lantern to bid farewell to 2017 and
welcome New Year
Campfire
Sunset and Sunrise point
Dolphin viewpoint
Visit to Mahabaleshwar Temple
A visit to the waterfall by the Yana Rock.
Mirjan Fort
Gokarna town visit

NOT INCLUDED

Lunch (Monday afternoon, as we will be travelling. )
Dinner (Saturday Night, as we will be travelling)
Any personal purchases.

*(Gokarna is Famous for multiple cuisines. hence, there are multiple option for Food.)
Additional information
| | |
| --- | --- |
| location | Gokarna, Karnataka |
| duration | 2 DAYS – 2 NIGHTS |
| age | 10-50 Years |
| group-size | 60 People |
| trek distance | 0 |
| difficulty level | Easy |
Day 0: Departure
Leaving from Bangalore at late evening. We request you to have some light food before traveling. This trip would be an overnight journey to Gokarna in which we would have an informal introduction and have fun.
Day 1
Gokarna Homestay
Reaching Gokarna in morning. Fresh up at the homestay and Set up for the trek after a nice breakfast.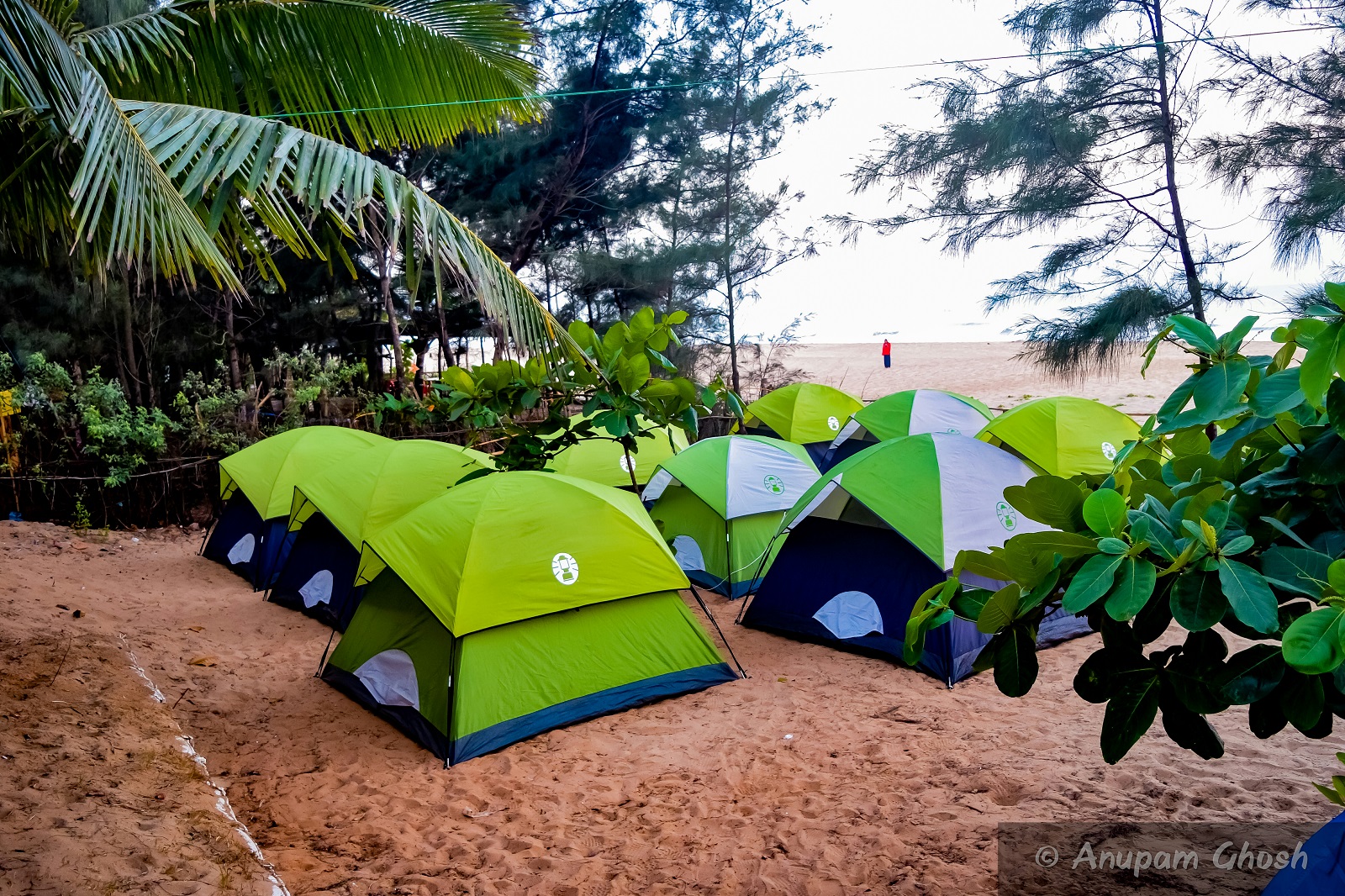 As the number of participants are more, we are multiple option for people to choose from. Please find the options we are providing.
We will have a small demonstration of how to fly kites by the beach and then would request everyone to participate creating a joyful event and good start to the sendoff of 2017.
Thereafter, savour the excitement and leisure of kite flying at the windy and sun-warmed beach of Gokarna.
A visit to the waterfall by the Yana Rock.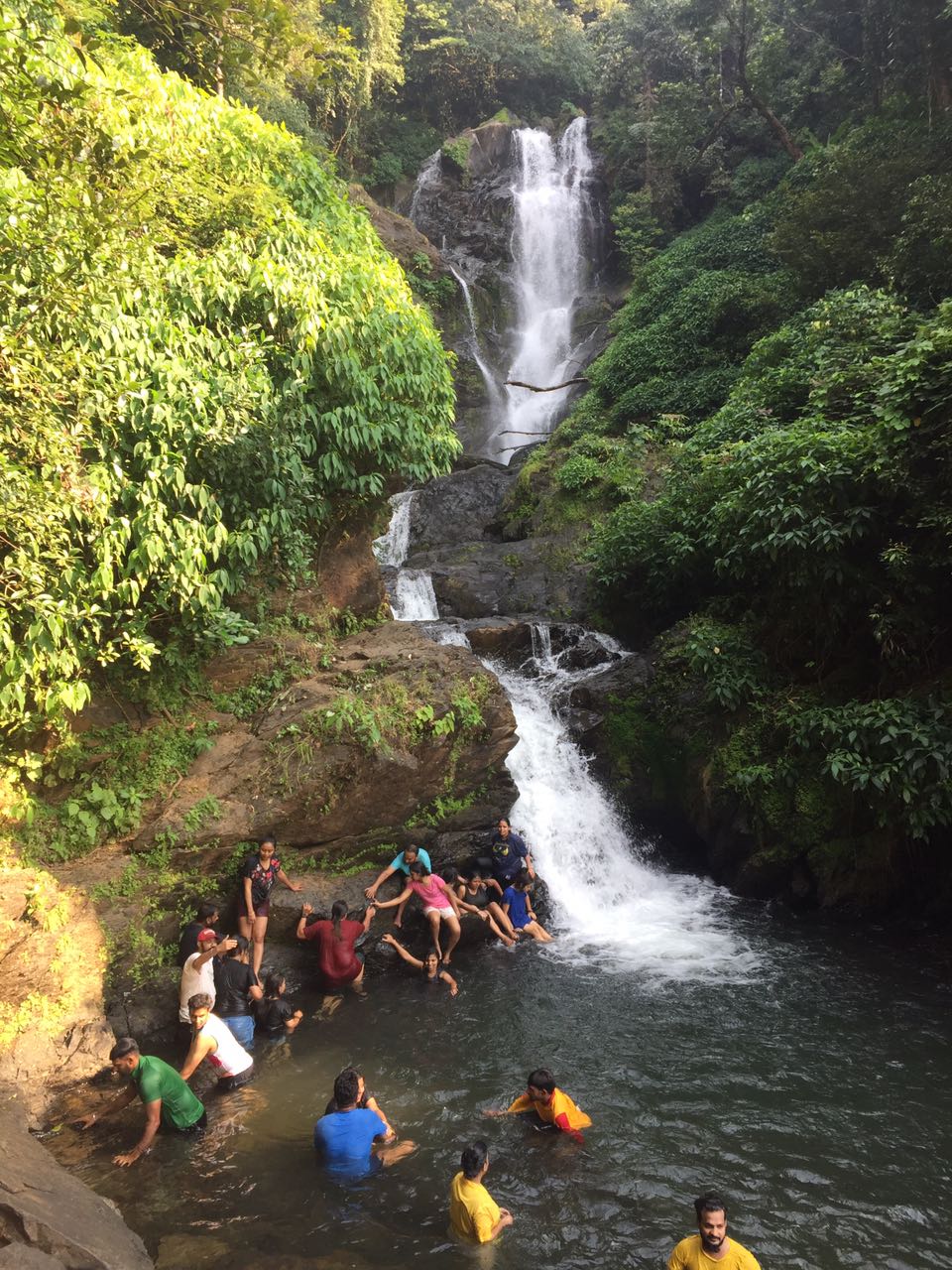 Yana is famous for these two massive rock outcrops known as the Bhairaveshwara Shikhara and the Mohini Shikhara ("Shikhara" means "hill"). The huge rocks are composed of solid black, crystalline karst limestone. Bhairaveshwara Shikhara is 120 meters (390 ft.) in height, while the Mohini Shikhara, which is smaller, is 90 meters (300 ft.) in height.
Mahabaleshwar Temple Visit
The journey is incomplete without seeing the 'Aatma Linga' of Lord Shiva enshrined in the Mahabaleshwar temple.
The 'Atma Linga' as the folklores say, was brought here by Ravan, the king of Lanka who was blinded by the thirst for power.
The Gods tricked him and 'Aatma Linga' remained affixed to the ground forever, where now stands the famous Shiva temple.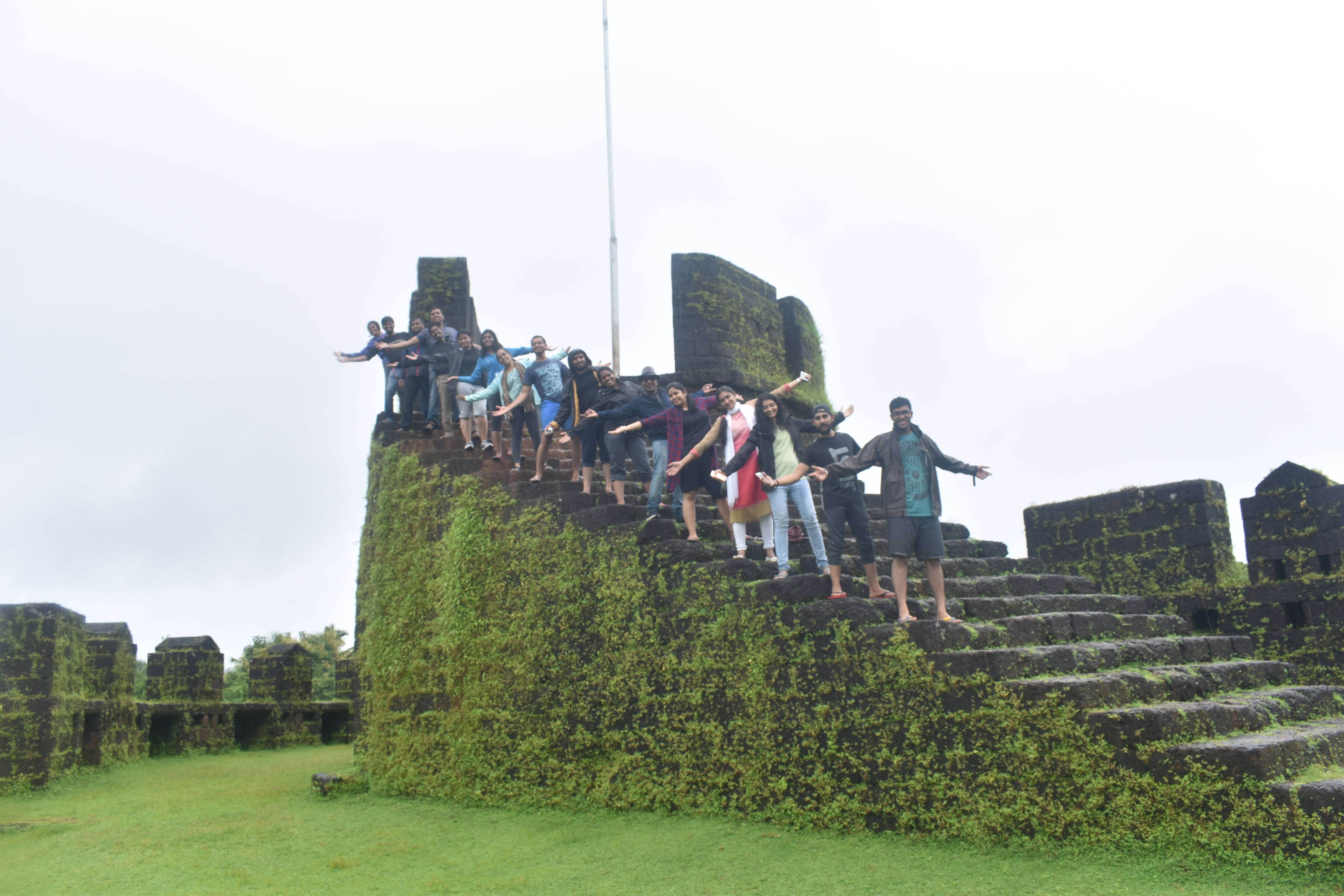 The fort is known for its architectural elegance and was the location of several battles in the past.
All above events will be happening at a time so you need to choose the option at the venue at the helpdesk.
At night, as its new year, we have Gala buffet dinner for all the participants with a candlelight dinner by the beach.
Sky Lantern and Fireworks Show
Back at the beach, a whole bunch of fun activities awaits you. We are celebrating the New Year at Gokarna beach and we assure you those closing moments of 2017 will stay with you for a long time.
A campfire will be arranged to warm up the cool December evening. Huddle close to your family and friends on the beachside under the dark starry night.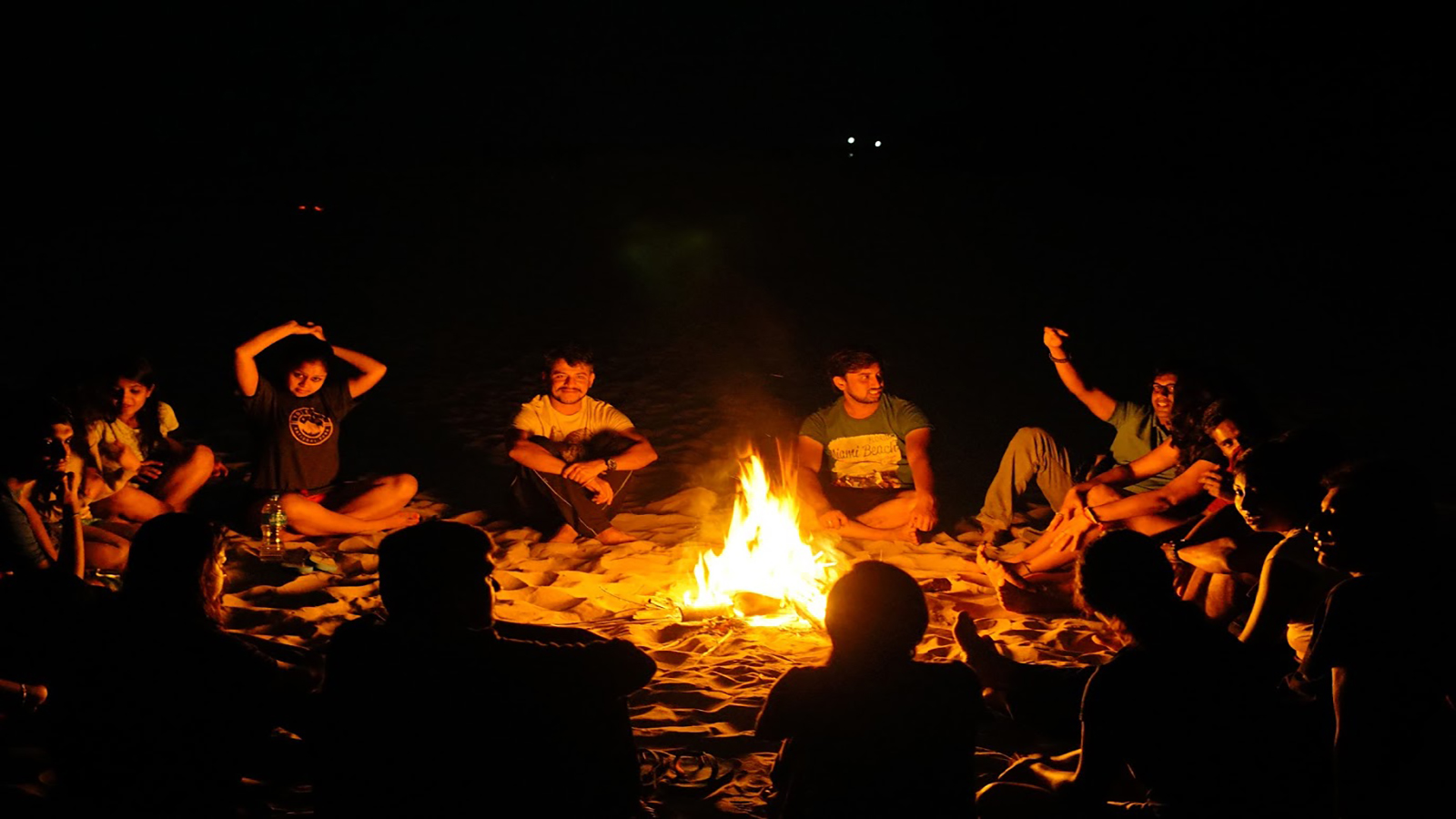 When the midnight strikes, witness the vivid and colorful Fireworks Show as we enter the New Year 2018 with utmost glee and excitement.
Light up the night sky with your own bit of brilliance by releasing vibrant Sky Lanterns. With this, mark the end of the old year and welcome a joyous and safe New Year 2018.
Day 2: Return
On the first morning of the year 2018, we leave for Bangalore after a delicious seaside breakfast and then head back to Bangalore.
As it's a New Year and Long weekend for some, We would be expecting heavy traffic in Bangalore, Noting it we are changing our timings.
Please note the New timings of Pick up.
Koramangala Water Tank, Sarjapur Main Road, Near St.John's Hospital. – Reporting Time: 5.15 PM, Dec 29th 2017, Departure Time: 5.30 PM, Dec 29th 2017
New Shanti Sagar Hotel , HAL Road, Near Domlur Bridge. – Reporting Time: 6.00 PM, Dec 29th 2017, Departure Time: 6.15 PM, Dec 29th 2017
MG Road, Hard Rock Cafe near Anil Kumble Signal. – Reporting Time: 6.45 PM, Dec 29th 2017, Departure Time: 7.00 PM, Dec 29th 2017
Old Timings:
Koramangala Water Tank, Sarjapur Main Road, Near St.John's Hospital. – Reporting Time: 7.15 PM, Dec 29th 2017, Departure Time: 7.30 PM, Dec 29th 2017
New Shanti Sagar Hotel , HAL Road, Near Domlur Bridge. – Reporting Time: 8.00 PM, Dec 29th 2017, Departure Time: 8.15 PM, Dec 29th 2017
MG Road, Hard Rock Cafe near Anil Kumble Signal. – Reporting Time: 8.45 PM, Dec 29th 2017, Departure Time: 9.00 PM, Dec 29th 2017