Although tourism in Himachal is properly organized but reaching Kheer Ganga is not so easy and that's precisely why it needs proper planning and iteration. The entire journey can be broken into two phases:
Reaching Bhuntar: Nearest railhead, Pathankot is 150 km. We suggest Delhi-Chandigarh-Mandi-Bhuntar by road. Regular bus services run from Delhi post 6 pm.
Reaching Barshaini: Though accessible by local bus from Bhuntar, private taxi costing INR 900 – 1,000, is also an option. If you have time, avoid a cab. Take a bus from Bhuntar to Manikaran (36 km in 90) and from Manikaran to Barshani (18 km in 40 minutes). Last bus from Barshaini to Bhuntar is at 5:00 pm. A shared cab from Manikaran can be helpful if you are tight on schedule. They usually charge INR 75 – INR 100 per person.
From Barshaini – the base to Rudra Nag, Kalga and Pulga, opt from two routes:
Rudra Nag (13 km): It's a steep climb, laced with stunning views; perfect for photography enthusiasts and easier to descend.
Kalga (17 km): Easy climb with longer descends, suited for occasional trekkers and those low on stamina. Not a good option for photographers looking for breathtaking landscapes.
About Kheerganga Trek
Approx trekking distance (Both sides) : 26 Km
Base Camp : Kalga or Pulga
Difficulty : Easy
Highest point of trek : 10,065 Ft
Nearest Airport : Bhuntar Airport
Nearest Railhead : 150 km
Region : Kullu
Snow : Kheerganga is covered with snow in the winters, i.e from November to January.
Starting point of trek : Kalga or Pulga
Small Itinerary
Day 1 : Kalga to Kheerganga
Distance: 14 Km , Duration: 6-7 Hrs
Walk by the road from Tosh to Barshaini, a small village in the valley which is where you start the hike in the forest. Cross the village of Nakthan and the temple of Rudra Nag, both ideal places to take short breaks on the way to KheerGanga which is where you can spend the night in basic tented accomodation.
Day 2 : Kheerganga to Barsheni to Bhuntar
Distance: 12 Km , Duration: 6-7 Hrs
Get up early in the morning to enjoy the sunrise and cherish the view of the misty mountains. Take a bath in hot water spring and have breakfast. After breakfast, start back journey to Barsheni. From Barsheni, catch the Bus to Bhuntar. There are regular buses and taxis to Delhi from Bhuntar
Additional information
| | |
| --- | --- |
| location | Kheerganga, Uttarakhand |
| duration | 2 Days 2 Nights |
| age | 12 – 45 Years |
| group-size | 30 People Max |
| trek distance | 26 KM |
| difficulty level | Easy to Moderate |
Day 1: Kasol - Barshaini - Rudra Nag - Kheerganga
The thrilling Kheerganga trek begins from the small village of Kasol, situated on the banks of the serene Parvati River.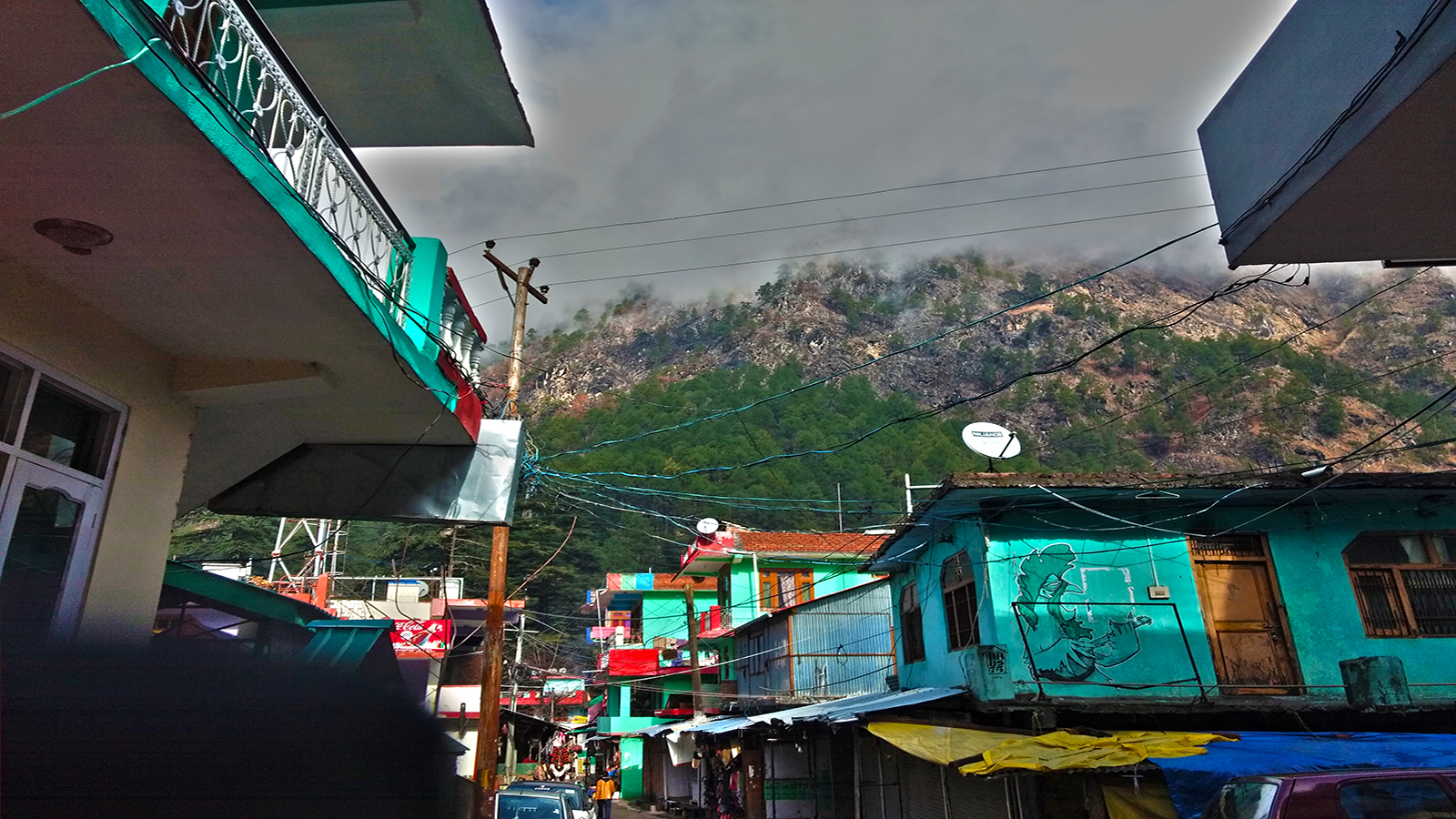 After pickup, move to Barshaini, the point of confluence of the Parvati and Tosh Rivers, to start hiking. Report at base camp before 10 AM to start the trek.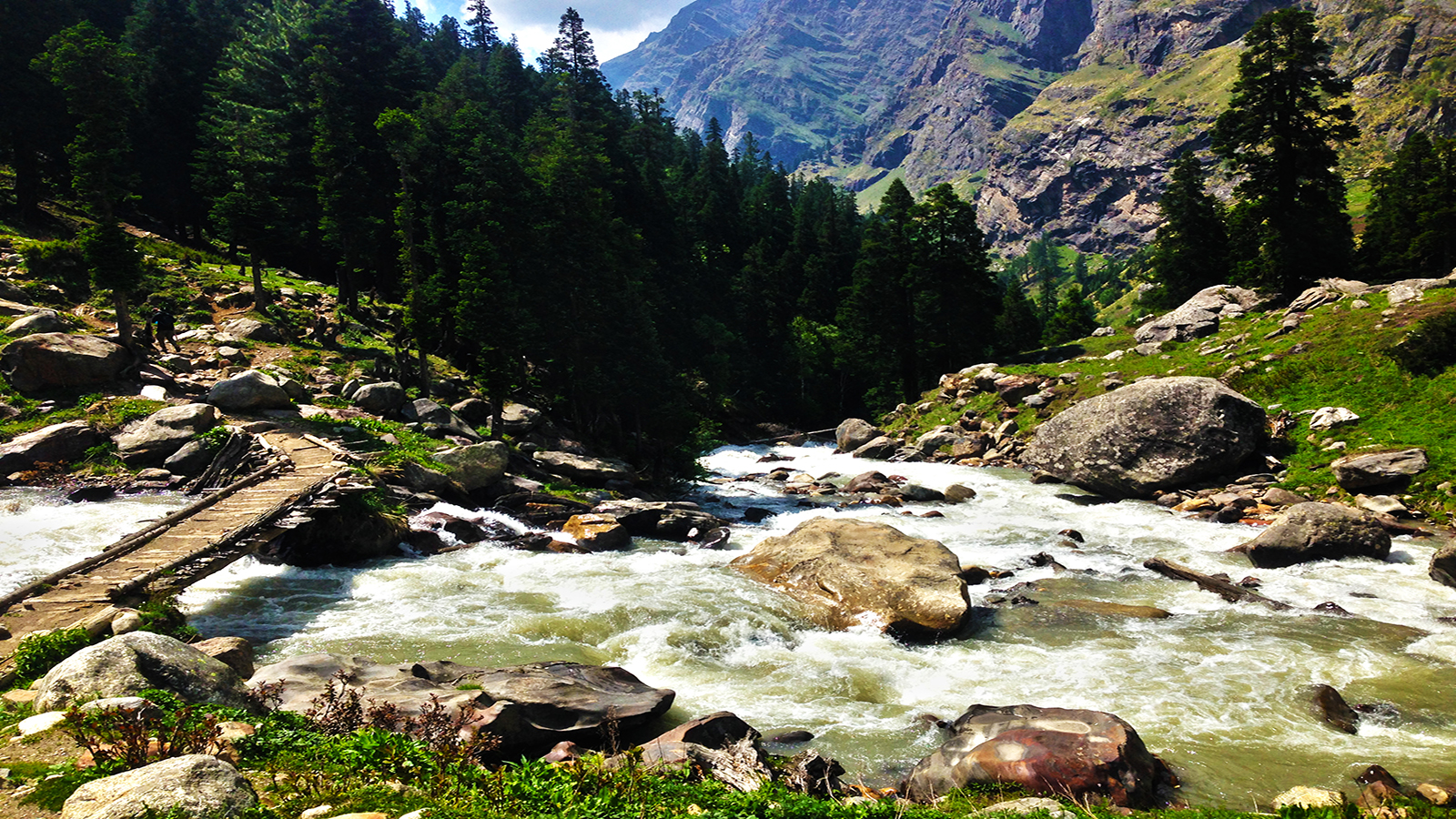 While strolling through the magnificent landscape of Himachal Pradesh, you will be treated to majestic sights of nature. On the trail, pass a few wooden bridges and some slippery sections.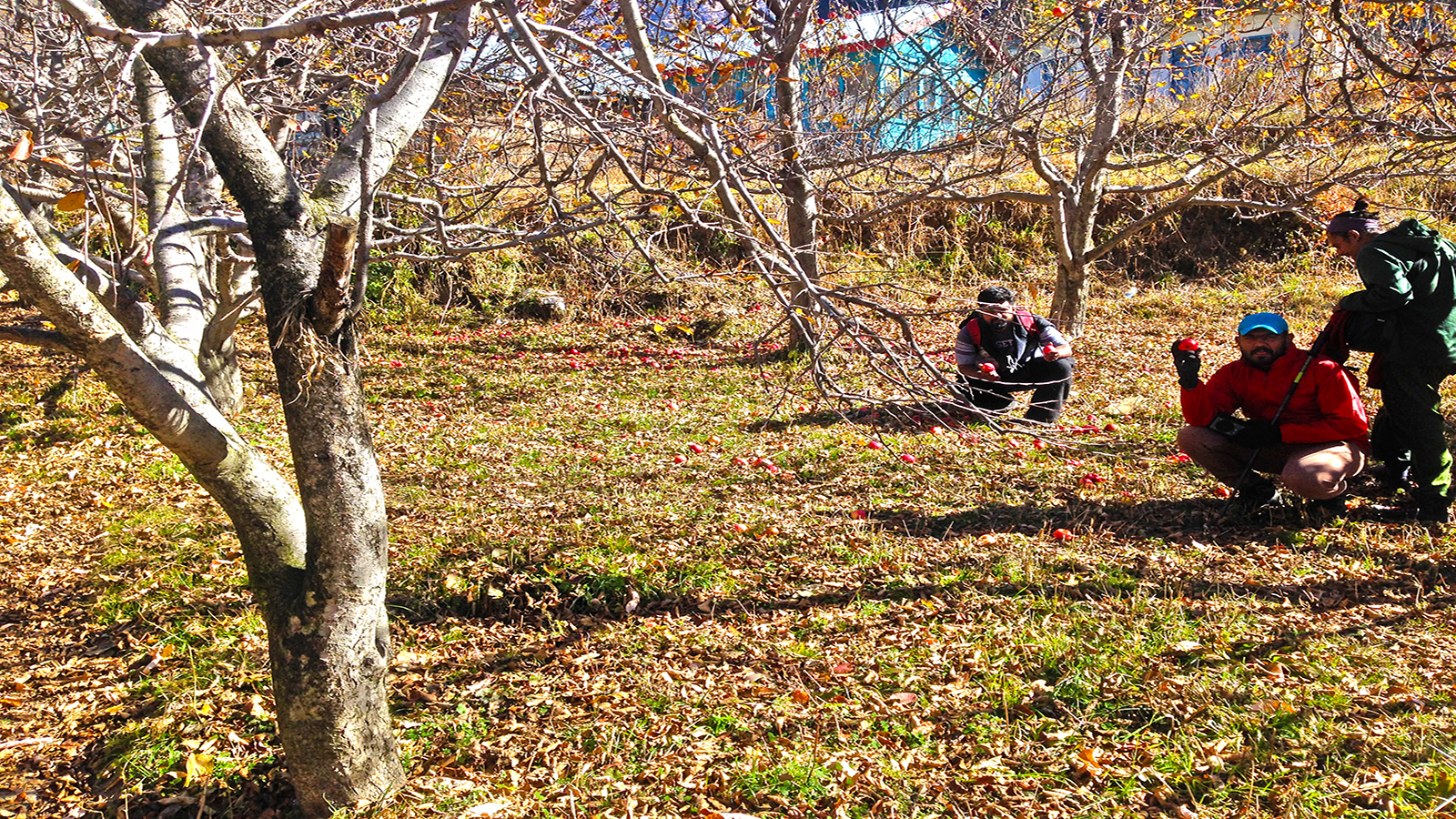 During this part of the Kheerganga trek from Kasol, your eyes also feast on many picturesque waterfalls; remember to take pictures of every single one of these.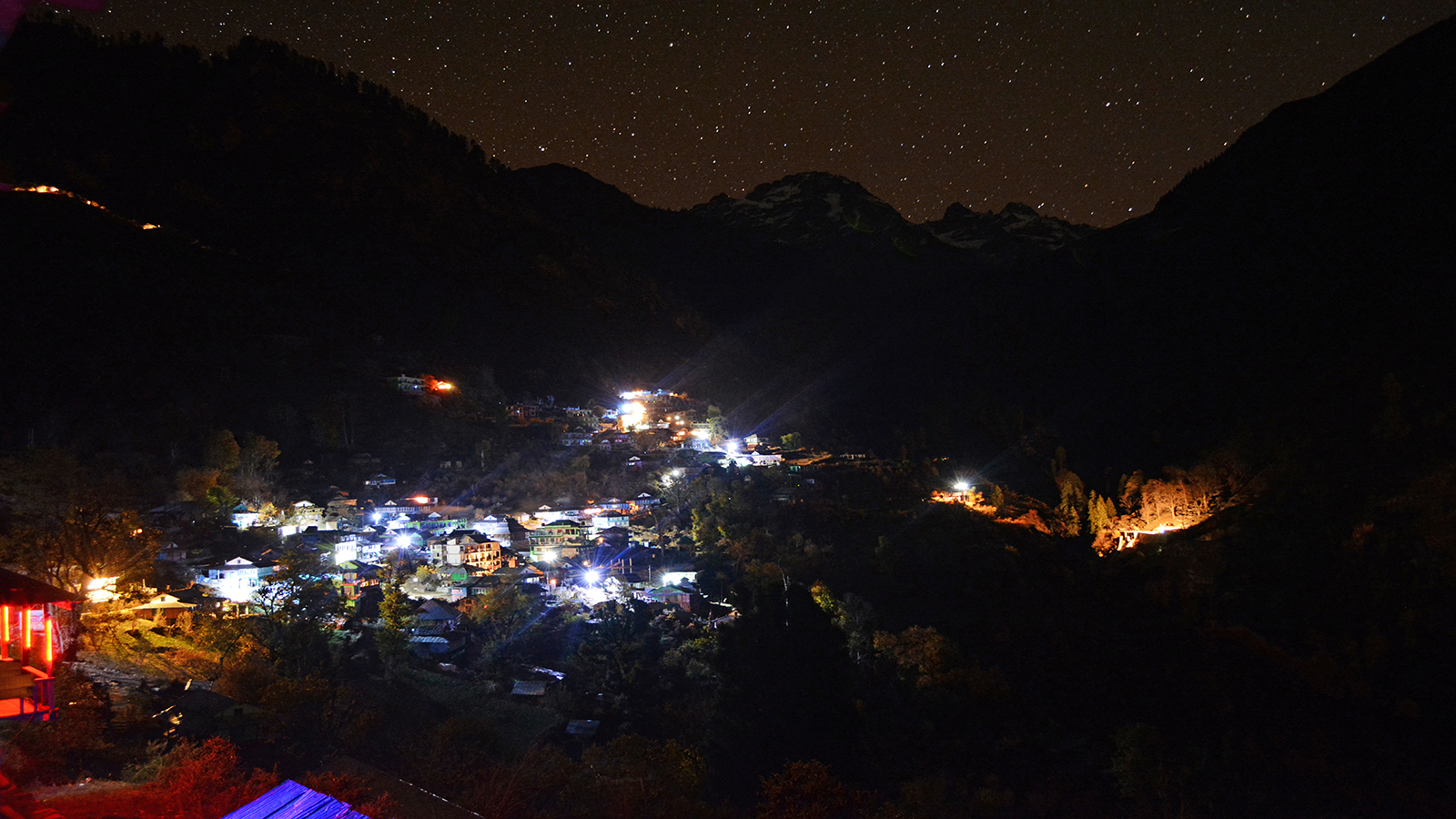 Later, arrive at Rudra Nag, and take a small halt to admire the beauty of the landform. The serpent-shaped waterfall has become one of the biggest tourist attractions in the Parvati Valley and a popular stop for trekkers.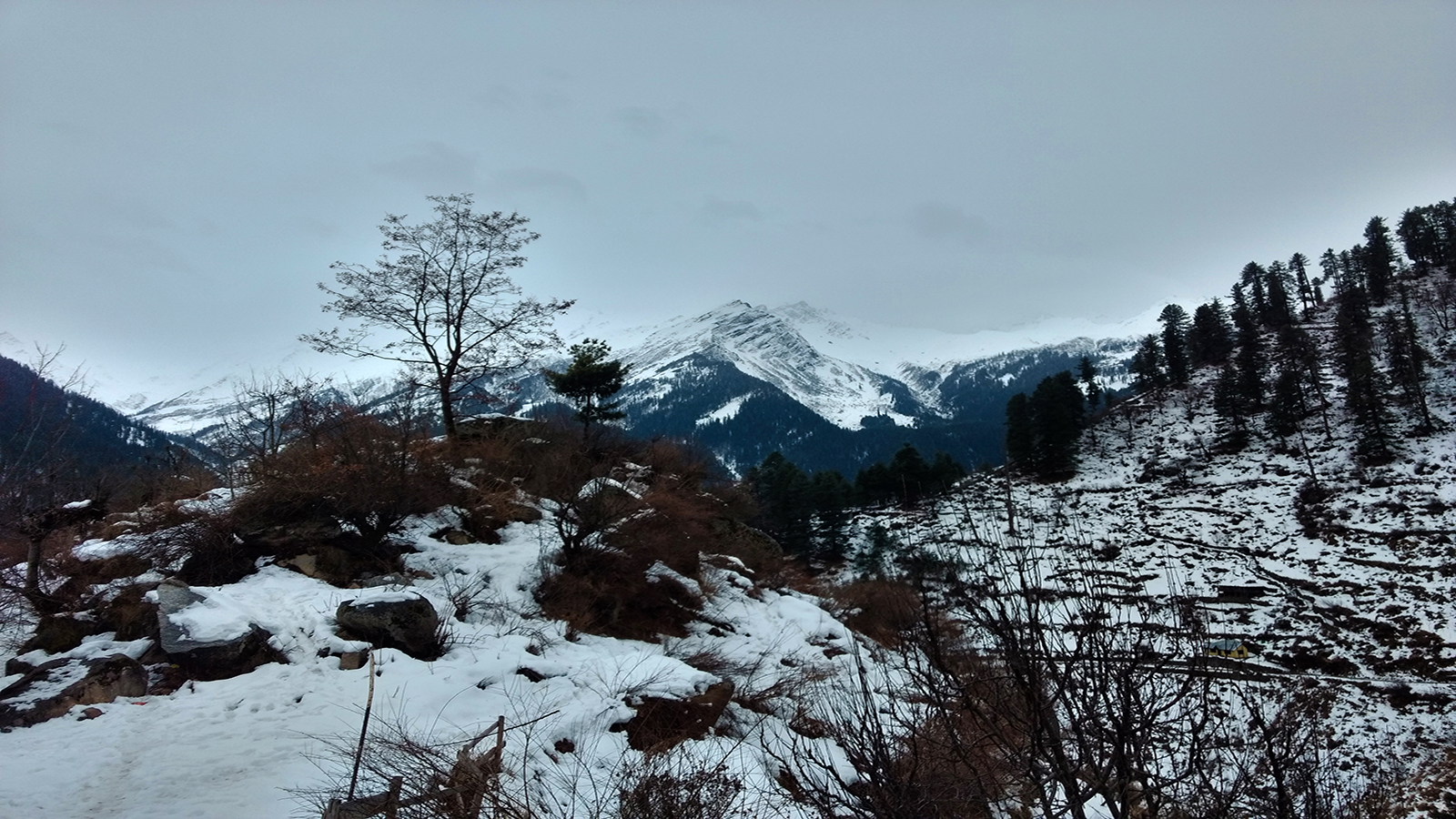 The approximately 12-km hike along the gushing Parvati River also takes you to the villages of Kalga and Pulga. This is a great time to learn about the local way of life and see how people survive here. Interact with the locals, and click a few pictures with them to save as memoirs of the amazing time you have on the Kasol to Kheerganga trek.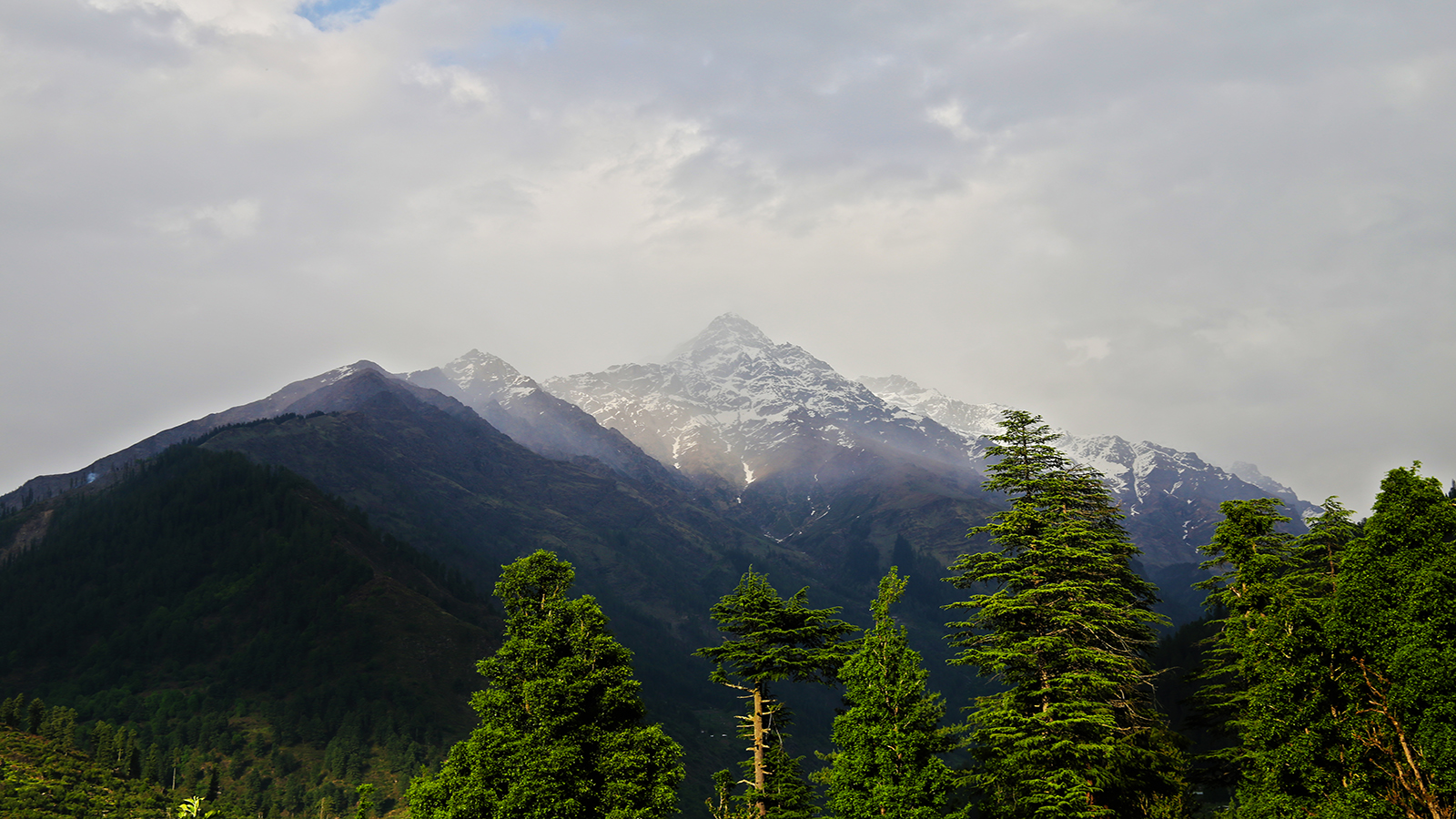 After reaching the green meadow of Kheerganga, take a refreshing dip in the hot springs to wash off the fatigue of the journey.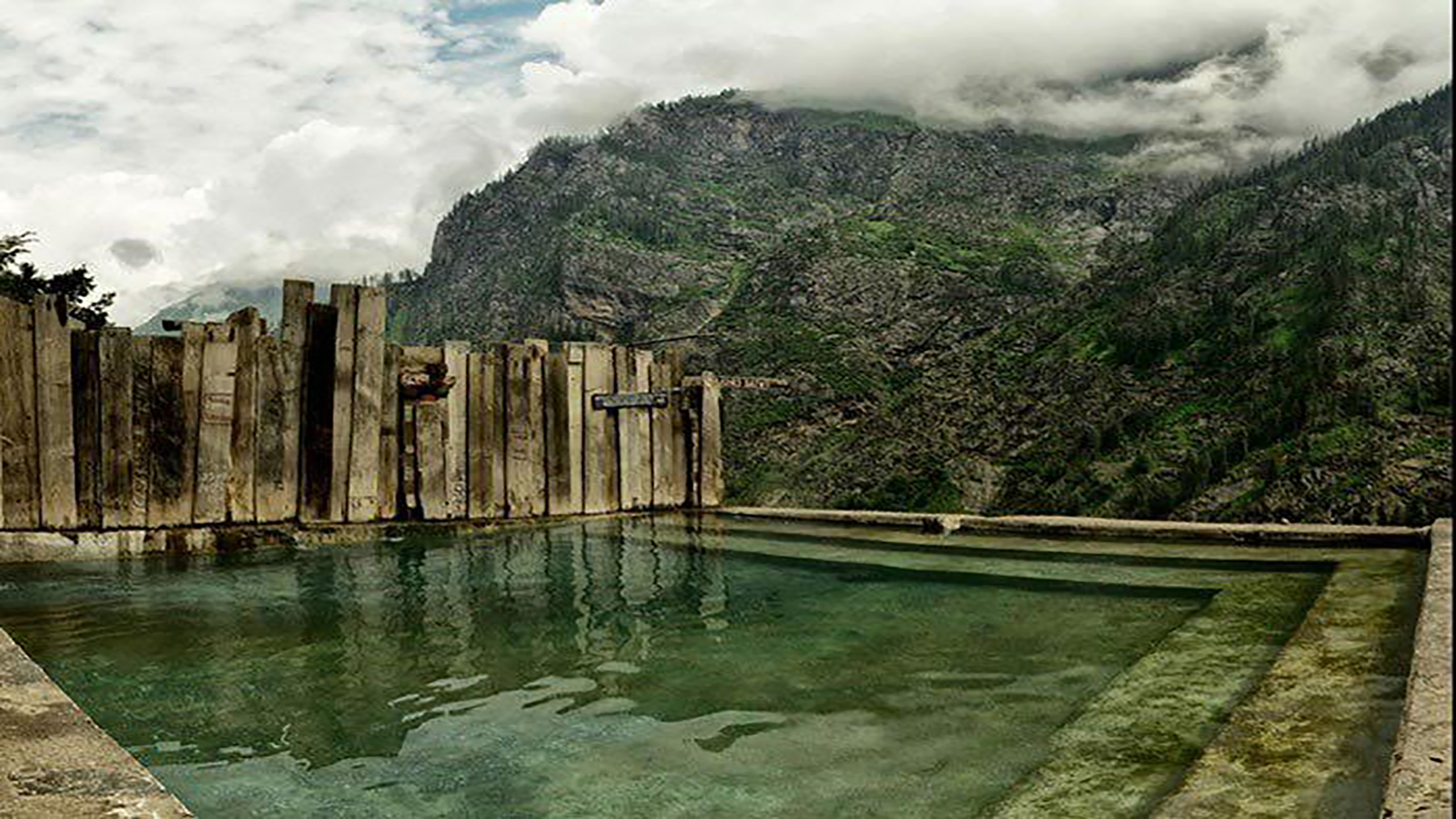 The cool weather and vistas of the mighty peaks of the Himalayas, and the therapeutic water of the hot springs is a unique combination; an experience you will remember for the rest of your life. Later, enjoy a good night's sleep in your camp to gather energy for the next day.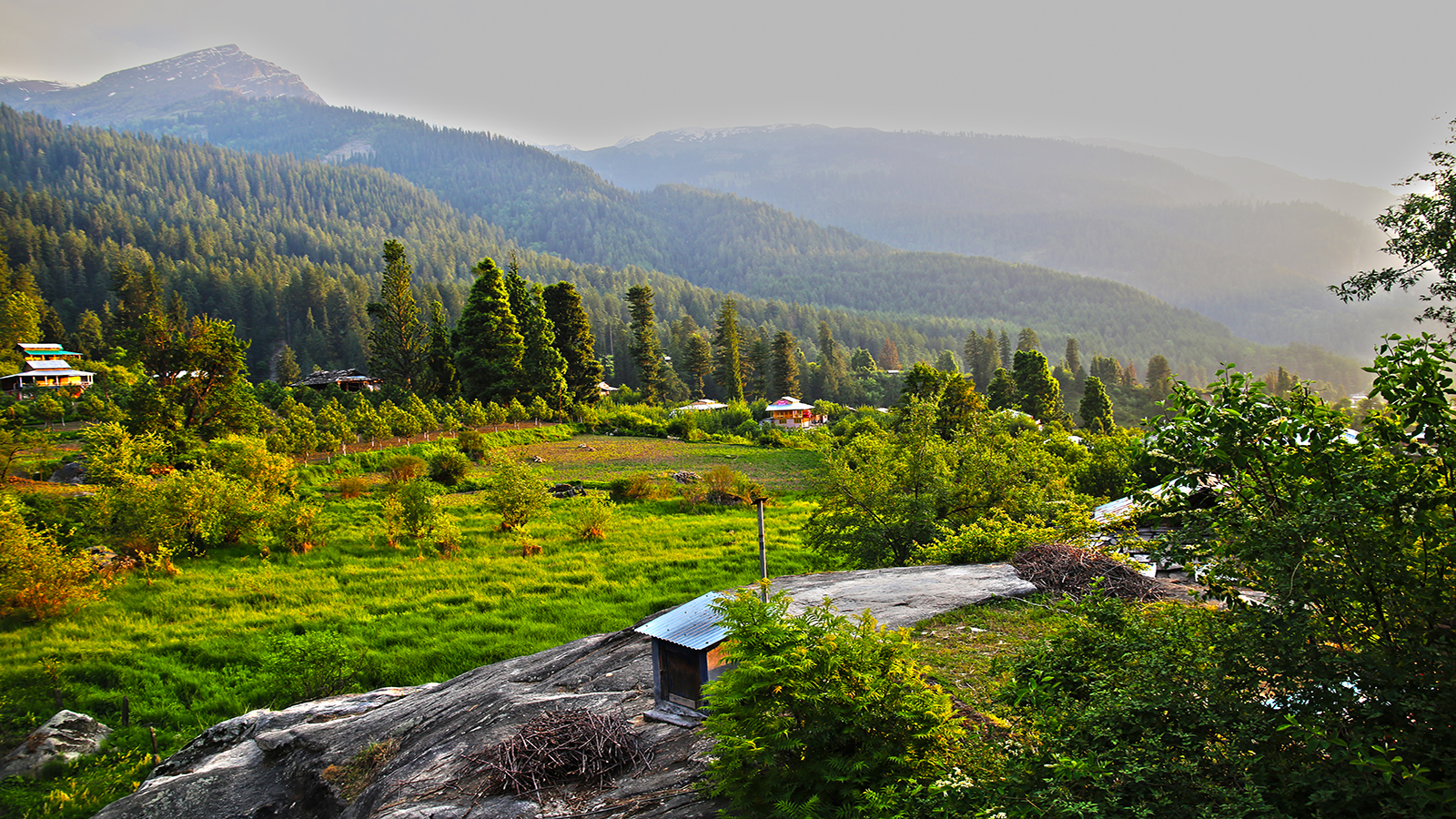 Day 2: Kheerganga - Rudra Nag - Barshaini - Kasol
Wake up to a magnificent view of the Himalayan peaks, and prepare for the journey back to Kasol through the same route you took to reach Kheerganga. Seize this opportunity to click pictures of the Himalayan landscape once again. The picture-perfect waterfalls en route treat your eyes, and soon you arrive in Barshiani. From here, head back to the buzzing hill station of Kasol, where this enthralling experience of trekking from Kasol to Kheerganga ends, leaving you with never-ending memories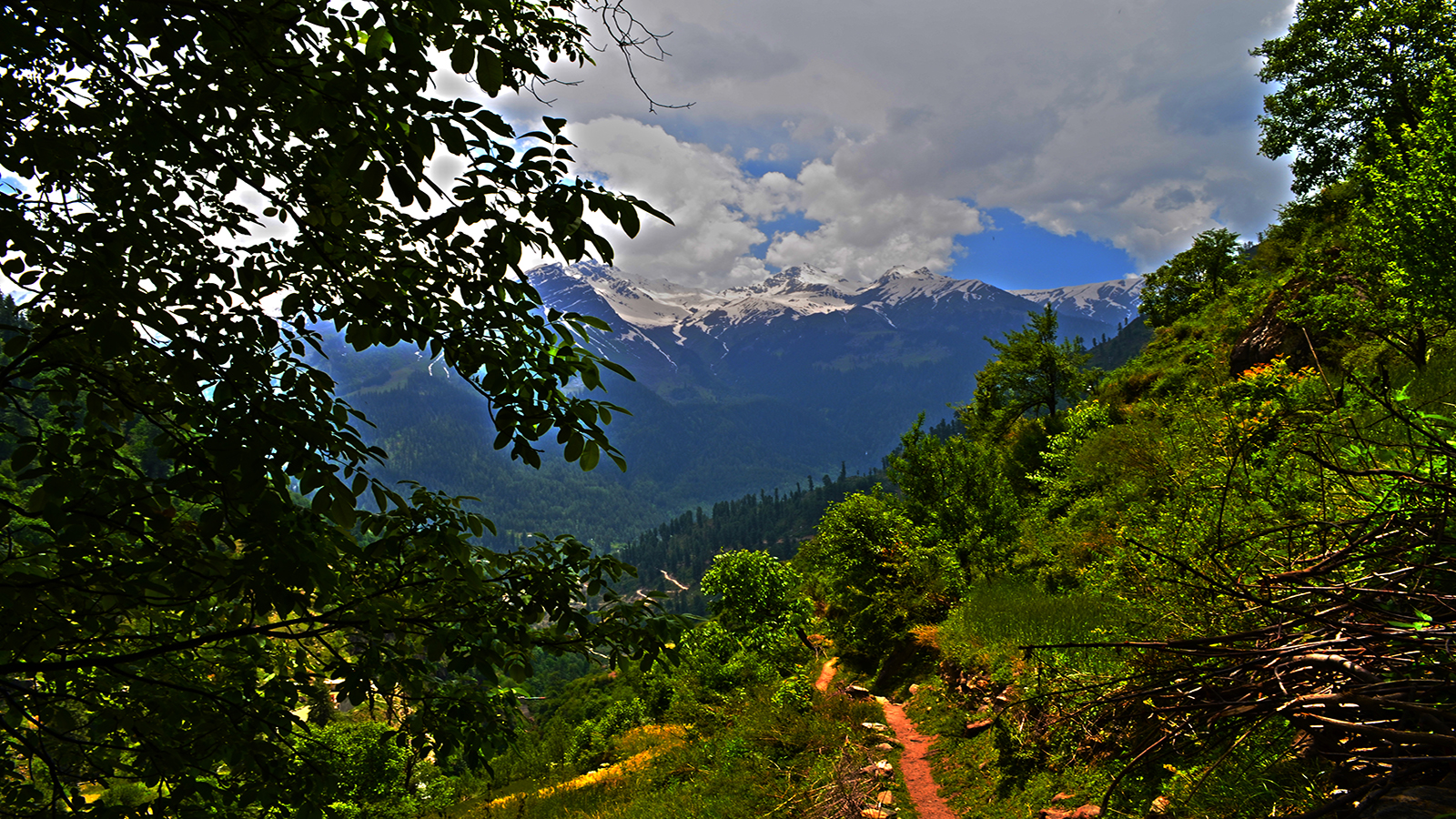 Trekking shoes:  Not sports shoes. The shoes need to have soles with good grip and ankle support. We recommend FORCLAZ 100 and 600 from 

Decathlon

. .Wear the shoes for a week prior to the trek to avoid shoe bites/blisters on slope.

Backpack (40-60 litres): Backpack with sturdy straps and a supporting frame. Rain cover for backpack is essential.
Clothes
Full sleeve woolens (2 pairs including the one you are wearing):We endorse fleece over wool as it is light weight, compact and warm. It is better to layer your clothing with multiple light sweaters than to carry one thick heavy jacket.

Thick jacket: Carry 1 full sleeve windproof jacket/down jacket.

Trek pants (3 pairs including the one you are wearing): We highly endorse synthetic quick-dry pants as they are light. Plus, when it's cold you can wear one over the other. While trekking, a pair is what you would carry apart from the worn. You could keep the third pair for your return journey. Alternative would be cotton pants with many pockets or track pants. Jeans, shorts and 3/4 pants are not suitable for trekking.

Collared t-shirts (3 pairs including the one you are wearing):Preferably light, full sleeve t-shirts that prevent sun burns on the neck and arms. Avoid loud colors that would distract birds and animals.

Thermal inners: 1 pair of lightweight, upper and lower. Thermal inners are optional for those who are more sensitive to the cold.
Accessories
Sunglasses: Curved ones will cover your eyes well. No blue coloured sunglass — they don't block UV. Blacks, greens, browns are fine. Avoid multi tone sunglasses. Sunglasses are to prevent snow blindness. People who wear spectacles, choose either contact lenses or photo chromatic glasses. If both are not possible, wear your spectacles and carry big sunglass that can be worn over your spectacles.

Suncap: To protect your head from the direct heat of the sun, protect your face and neck from sunburns. The cap must cover your ears and neck.

Synthetic hand gloves: One pair of fleece or woolen hand gloves. One pair of water proof/resistant, wind proof gloves.

Balaclava: . You may use scarves as an alternative to balaclavas.

Poncho: A lightweight poncho is preferred because unlike raincoats, it covers your rucksack as well. A poncho is indispensable for the Tarsar Marsar trek as light showers are expected

Socks (3 pairs): 2 cotton pairs, 2 woolen pairs (mostly to be used on campsites and while sleeping. Keep them dry.)

Headlamp/LED torch: Mandatory

Trekking Pole: Trekking pole is mandatory.
Others
Daypack (20 litres): It is mandatory to carry a daypack if you choose to offload your backpack. If you decide to carry your backpack, day pack is not required.

Toiletries (Sunscreen – SPF 40+, moisturiser, light towel, lip balm/chap stick, small soap, toilet paper)

Repair kit (needle & thread)

Camera: Carry all accessories – spare batteries, charger, etc.

Cutlery: Carry a spoon, coffee mug and a lunch box. We insist on trekkers getting their own cutlery for hygiene reasons. To save weight, you may use your lunch box instead of carrying a plate separately.

Water bottles: 2 bottles, 1 Litre each. Packaged drinking water bottles like Aquafina, Bisleri and others are not allowed.

Headlamp/LED torch: Mandatory

Plastic covers: While packing, use plastic bags to compartmentalize things and carry few extra plastic bags for wet clothes. While packing, use plastic bags to compartmentalize things and carry few extra plastic bags for wet clothes.
Mandatory Personal Medical Kit 
Diamox – 10 tablets (to prevent AMS)

Crocin – 6 tablets (fever)

Avomine – 4 tablets (motion sickness)

Avil 25mg – 4 tablets (allergies)

Combiflam – 4 tablets (Pain killer)

Disprin – 6 tablets (headache)

Norflox TZ & Lomofen– 6 tablets each (diarrhea)

Digene – 10 tablets (acidity)

Omez/ Rantadine – 10 tablets (antacids)

Crepe bandage – 3 to 5 meters

Gauze – 1 small roll

Band aid – 10 strips

Cotton – 1 small roll

ORS – 10 packets

Betadine or any antiseptic cream

Moov spray (aches, & sprains)
Mandatory Documents
Please carry the below documents. Document two and three need to be downloaded (PDF), filled in, signed and handed over to the trek leader at the base camp.
Without these documents you will not be allowed on the trek.
1. Original and photocopy of government photo identity card- (driving license, voters ID, etc.)
2. Medical Certificate, and disclaimer (to be filled by the trekker)
3. Medical certificate (to be filled by a doctor)