Description:
Kopatty is one the heights peak in the region of Kodagu (Coorg). It stand tall with the height of 1375 meters in the Tala Cauvery Range next to Bhagamandala town. 295 Km from Bangalore at the base hill of Kopatty Village, Kopatty trek gives you to experience the bliss of the Coorg lifestyle and the endless tropical trails of the Western Ghats of Karnataka.
Coorg (Kodagu) is a mountainous district located in south of India, know for its beautiful scenery and hospitable people. Waterfall sounds, coffee plantation sights and greenery all around welcome you as you enter Coorg. Endless mountain ranges, ridge after ridge of grassy and forest clad slopes raising to the sky, give Coorg its unique and irreplaceable character. Once you visit this place it will compel you to visit again and again.
Kopatty trek trail going through jeep trails, dense jungles, water streams, outspread meadow and lush green grassland towards the peak, which is one the best experience for the trekking passionate and the distance from Bangalore makes it the most convenient trek for a weekend.
Details:
DEPARTURE/RETURN LOCATION
Bangalore – Kopatty – Bangalore
DEPARTURE TIME
Friday – 7.30 pm
RETURN TIME
Sunday – 10.30 pm
SHORT ITINERARY

First Day

Reach Bhagamandala town
Get ready for trek at home-stay
Reach Kopatty base
Start the trek
Reach the peak and then to the base
Back to home-stay
Camp fire.

Next day

visit to Bhagamandala Village Tour
Bhagamandala Temple
Back to Bangalore.

MANDATORY THING TO CARRY
• Two liters of water bottles
• Rain coat (if in case it rains)
• A torch
• A cap
WEAR
• Two liters of water bottles
• Rain coat – if in case it rains
• A torch
• Good Traction Shoes
• Personal medical kit
• Extra trousers and inner-wears
• Toiletries
• A cap
INCLUDED

| | |
| --- | --- |
| To and fro journey | Homestay/Accommodation |
| 2 Breakfast | 1 Lunch |
| 1 Dinner | Campfire |
| Guide | Permit |
| Snack/Power packs | Lots and lots of FUN. |

NOT INCLUDED
Additional information
| | |
| --- | --- |
| location | Kopatty, Near Bhagamandala village, Karnataka |
| duration | 2 DAYS – 2 NIGHTS |
| age | 12 – 45 Years |
| group-size | 30 People Max |
| trek distance | 12 KM |
| Difficulty Level | Easy to Moderate |
Day 1:
7.30 pm – 9 pm – Bangalore
Leave from Bangalore late evening. We request you to have some light food before travelling. This trip would be an overnight journey to Kodachadri in which we would have an informal introduction and have fun
Day 2:
7 am – 8 am
– Bhagamandala HomestayReaching Bhagamandala in morning. Fresh up at the homestay and Set up for the trek after a nice breakfast.
10 am – 11 am – Charambane VillageAfter breakfast we would take a bus ride of about 8 -9 km from homestay to the Charambane Village. The Trek would start at the Arc on the road. Walk past the playground on your right as the road takes the wide curve besides some pretty plantation house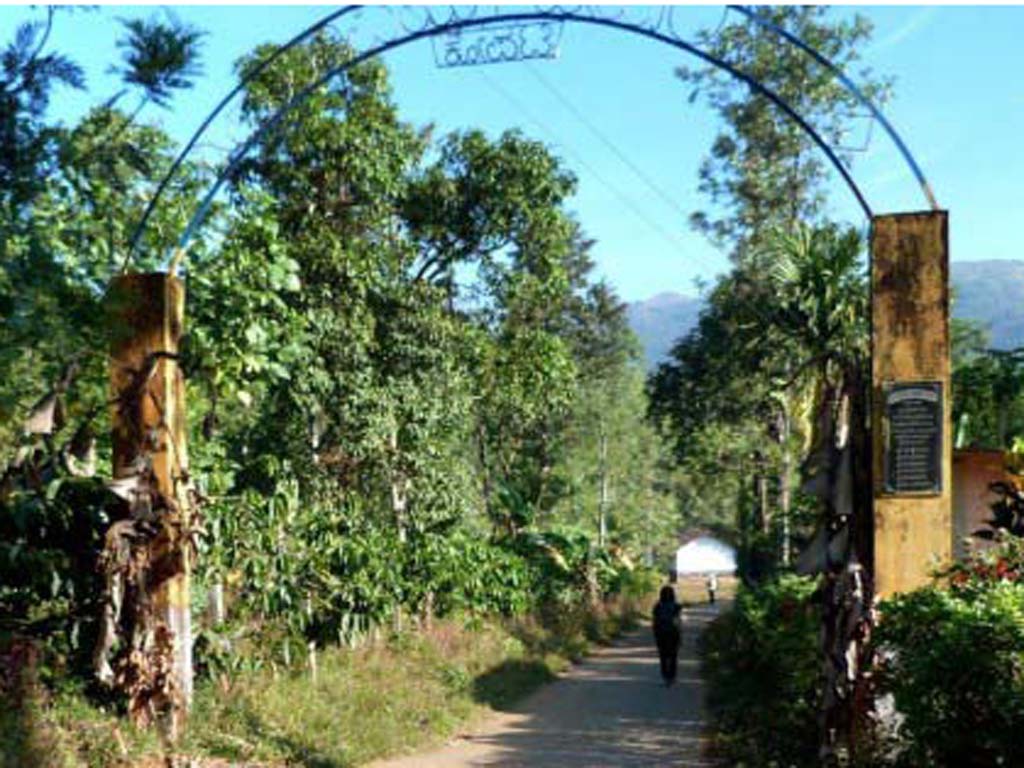 11am – 11.30am – Paddy Fields and gardens
The Initial stretch of half km is of the concrete road rounded by paddy fields, pineapples gardens and small village house.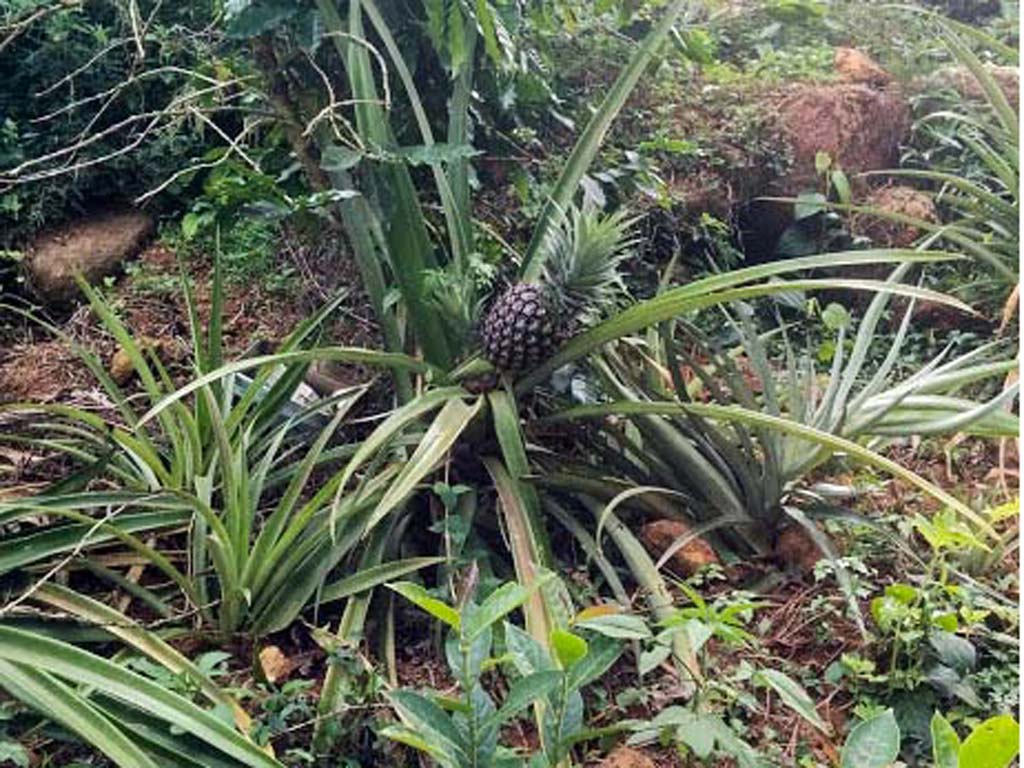 11.30am – 12 pm – Water Stream
A Water stream coming straight from the mountain cross your path. It is the initial water source is the purest form of drinking water one can witness on this trek.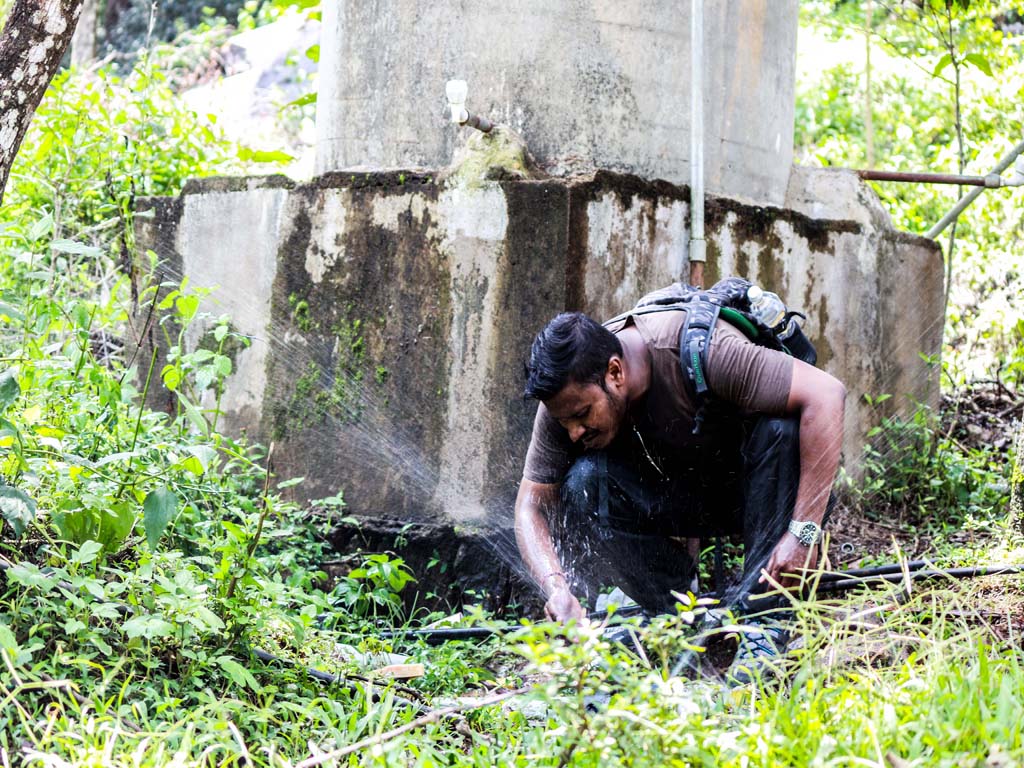 12 pm – 1 pm – The last house
The road continues to climb gently past coffee plantation. After the concrete road, a jeep track would direct you to the last house of this mountain. The hospitality of coorg people is something one should at-least witness once in his/her lifetime.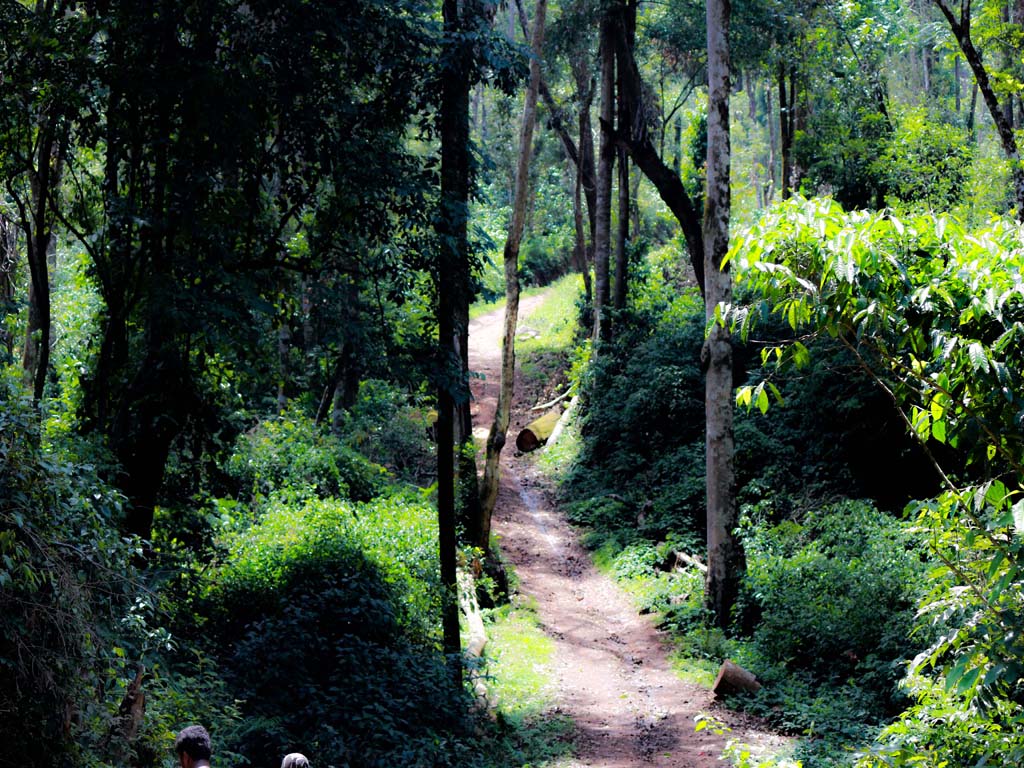 The house would offer you shelter and water for some time. And one can explore the different variety of coffee plants as this house is also a kind of nursery.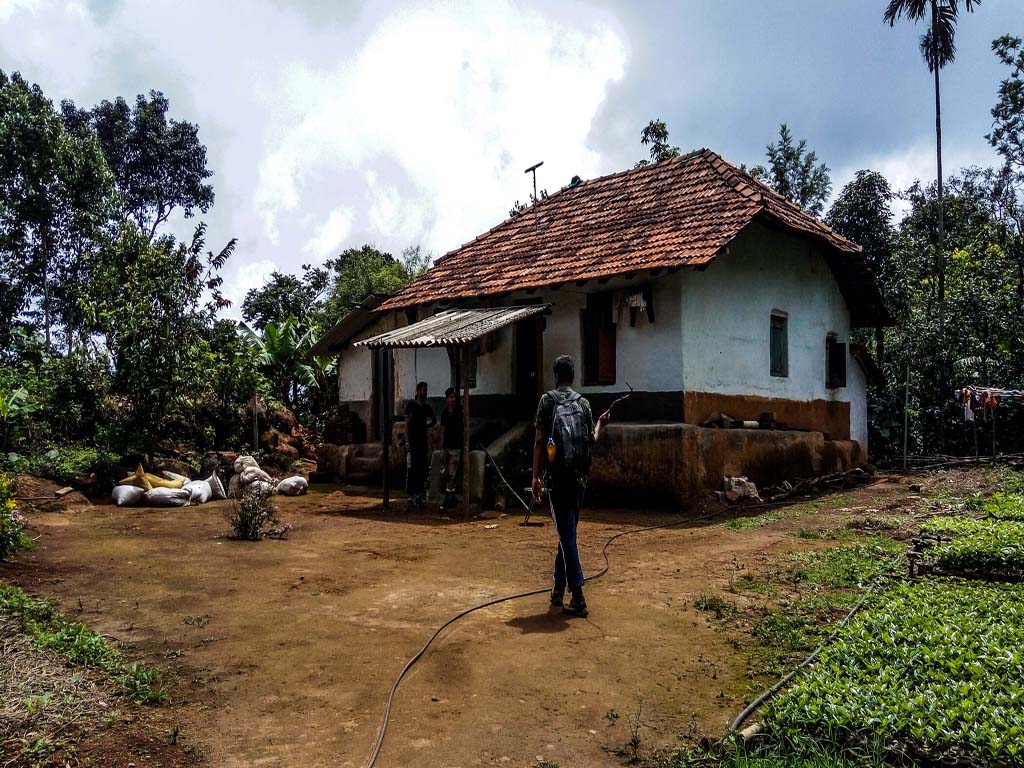 1 pm – 1.30pm – Entering forest
Right to the house, the path leads us into the dense jungle of Kopatty Mountain. The trail transverse the undergrowth quickly and plunges into a thick mixed forest in five minutes. The Forest is dark and dense and light hardly filters in as the trail weaves in and out around the roots of the trees.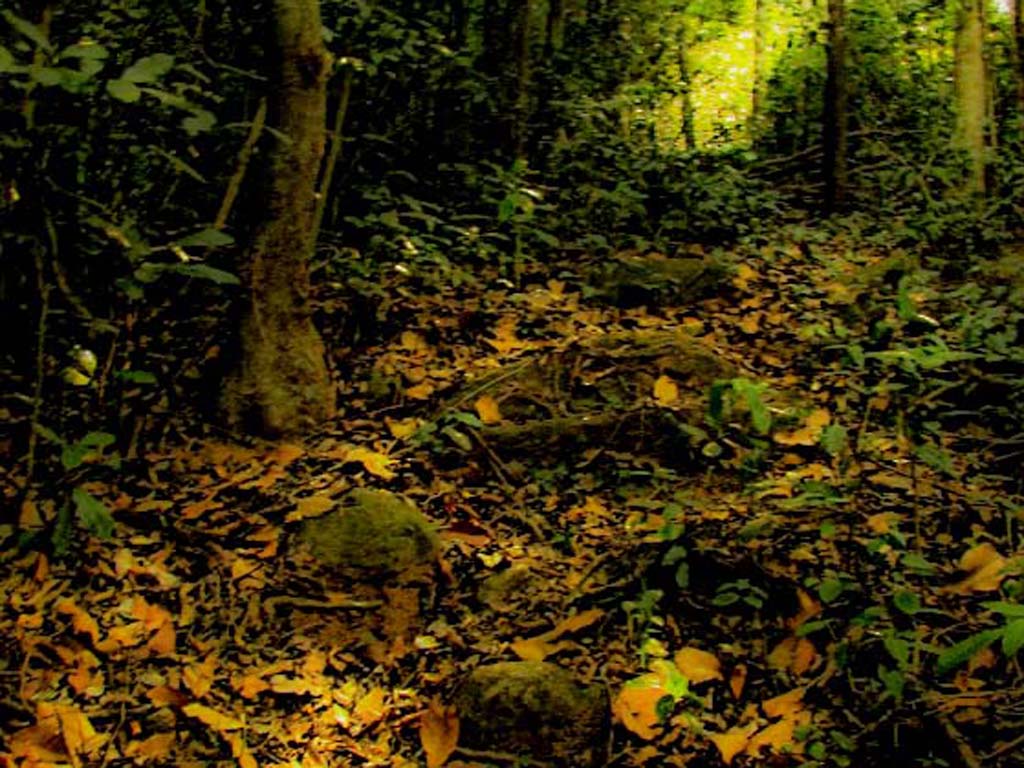 During monsoon season, one can witness lots of leeches, so, we request you should take proper precaution before entering into this jungle. Please look out for professional guidance before embarking your journey on this mountain.
1.30 pm – 2 pm – Halting point
After a 12-20 min walk, you would witness the last source of water. Halting at the place is not recommended but one can use the help of the nature walkers outdoor leaders to fill in you water bottles.
Coming out of the jungle, you can witness one of the best natural scenery in your lifetime. The stretch of the grassland to the peak is clearly visible which lead you into the foggy cloud covering the mountain peak. Another 2 km walk would take you to your destination.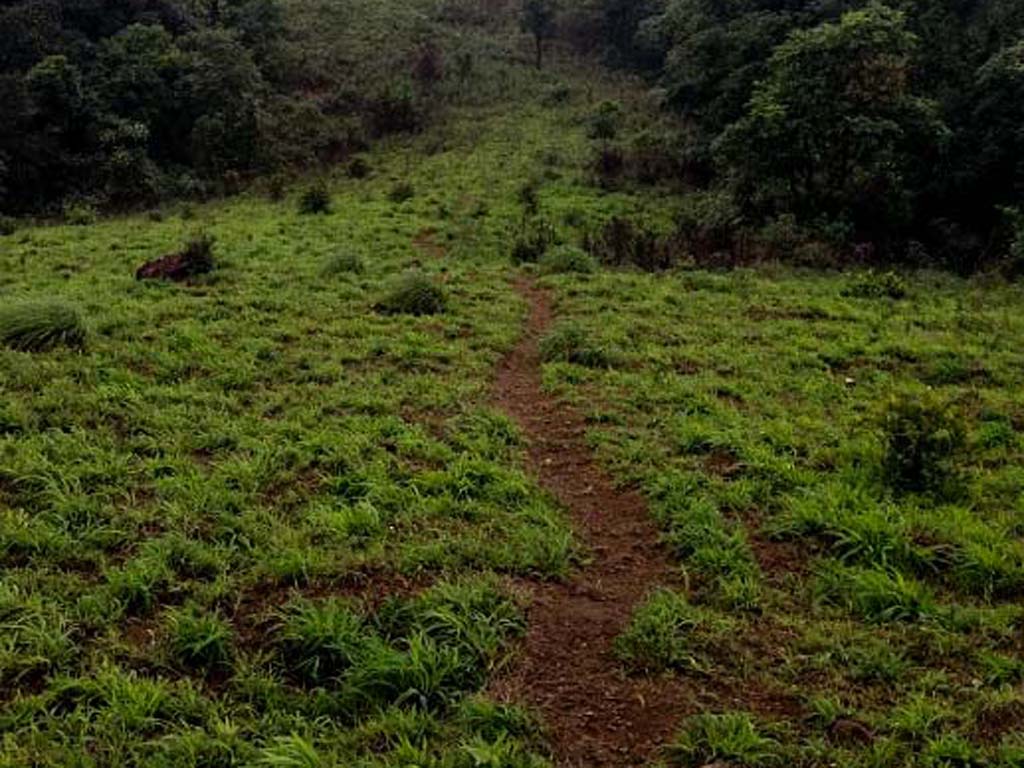 2 pm – 2.30 pm – The Kopatty Peak
Reaching the top, you would be blessed with a breath taking view of Erullivana Forest and various mountain range emerging from the land you are standing upon.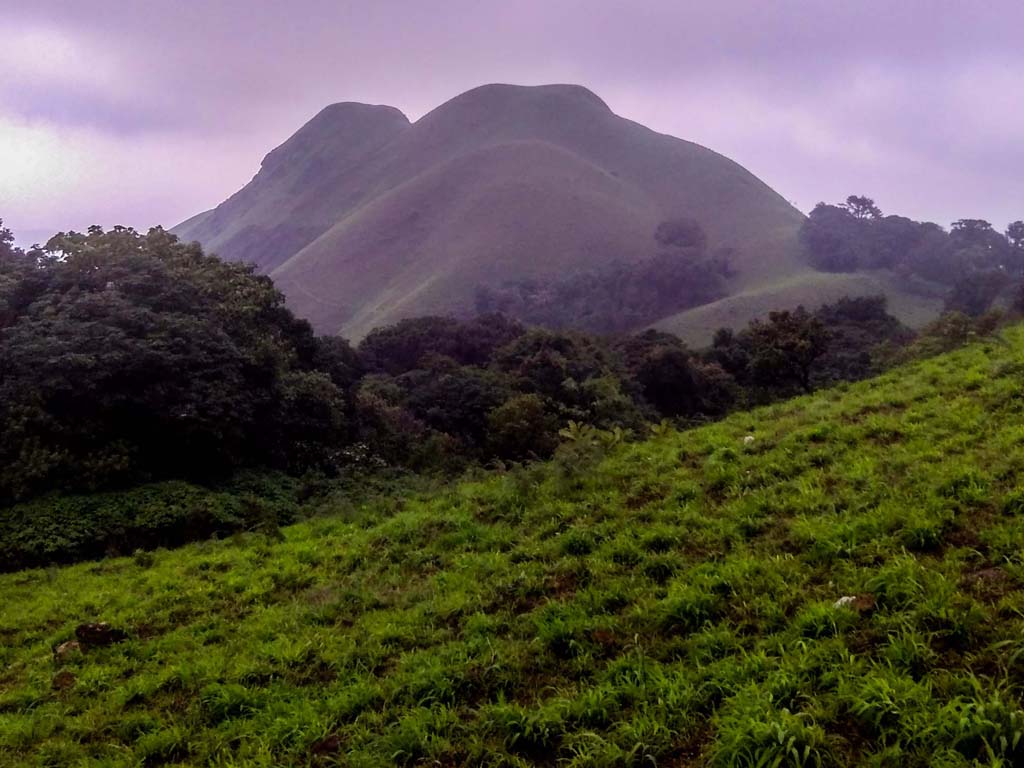 After spending a while we, would start out journey back to the foot hills of the mountain and then to the bus and back to homestay for campfire and hot dinner.
dinner and of course camp fire.
Next Day :
7:30 am – 11 am
Next day, after breakfast we would hop on our bus to Shivappa Nayaka Fort. Spend some time at the fort and then back to Bangalore.
1 am – 10.30 pm – Return Journey to Bangalore.
1) Koramangala Water Tank, Sarjapur Main Road, Near St.John's Hospital. – Reporting Time: 7.30 PM, Departure Time: 7.45 PM.
2) New Shanti Sagar Hotel , HAL Road, Near Domlur Bridge. – Reporting Time: 8.15 PM, Departure Time: 8.30 PM.
3) MG Road, Hard Rock Cafe near Anil Kumble Signal. – Reporting Time: 9.00 PM, Departure Time: 9.15 PM.