Description:
Nishanimotte / Betta is a relatively lesser known peak in the range of Bhagamandala (Talakaveri ), Coorg. It is about 300+ Km from Bangalore and the trek distance from the base point Talakaveri is around 13 – 14 KMs. With breathtaking natural splendor and a glorious history, Coorg in Karnataka poses as a must-visit hill station in Karnataka. Coorg is known for its coffee, culture, its people and awesome weather. Talakaveri is the place that is generally considered to be the source of the river Kaveri. A tank or kundike has been erected on a hillside by kodavas, at the place that is said to be the origin. The river originates as a spring feeding this tank, which is considered to be a holy place to bathe on special days.
Nishanimotte start out in rich Shola forests and meadows the trail follows an impressive ridge walk to the summit. The peak offers a spectacular view of the layers of the Brahmagiri range. The Nishani Motte trek is guided by well versed Talakaveri Forest Department guide who is well aware of the route and wild animal zones. At a height of 4,167 ft. and with company of clouds, the loudest sound you will hear is your heartbeat. The challenge, location, view, greenery and overnight journey from Bangalore makes it an ideal destination for weekend getaways. So, head to Coorg now to get the green therapy, sip the fresh coffee and live like Kodavas.
Note:
Nishanimotte trek path is a part of Talakaveri Wildlife sanctuary which is home to several wildlife animals. So, it is strongly recommended a guided support from the Forest Department. We, Nature Walkers directly coordinate with the Forest department for trekking permission.
Camping/Tent accommodation is subjective to feasible conditions.
Details:
DEPARTURE/RETURN LOCATION
Bangalore – Nishanimotte – Bangalore
DEPARTURE TIME
Friday – 7.30pm
RETURN TIME
Sunday – 10.30pm
SHORT ITINERARY

First Day

Reach Bhagamadala
Get ready for a trek at shared toilets
Start the trek after having breakfast
To the base of Nishanimotte
Trek to the peak
Return to base
Camp at the base
Campfire (if situation permits)

Next day

Visit Bhagamandala Village Tour
Bhagamandala Temple
Back to Bangalore.

MANDATORY THING TO CARRY

Two litres of water bottles
Rain coat – if in case it rains
A torch
Good Traction Shoes
Turkish Socks or double layered socks as a precaution for leech bite
Personal medical kit
Extra trousers and inner-wears
One cover sheet (blanket)– Good to have one
Toiletries
A Cap

WEAR

Cargo/track pants -2
T-shirt -2
Shoes, Socks
Personal medication kit
Soap
Toothpaste
Toothbrush
Sunscreen
Rain Coat/Poncho

INCLUDED

| | |
| --- | --- |
| To and Fro journey | Homestay/Accommodation |
| 2 Breakfast | 1 Lunch |
| 1 Dinner | Campfire |
| Guide | Permit |
| Snack/Power packs | Lots and lots of fun and excitement. |

NOT INCLUDED

Lunch (Sunday)
Dinner (Friday/Sunday)
Any personal purchases.
Additional information
| | |
| --- | --- |
| destination | Nishanimotte, Bhagamandala Village, Karnataka |
| duration | 2 DAYS – 2 NIGHTS |
| age | 12 – 45 Years |
| group-size | 30 People Max |
| difficulty level | Easy to Moderate |
| trek distance | 18 KM |
Day 0:
Leaving from Bangalore at late evening. We request you to have some light food before travelling. This trip would be an overnight journey to Bhagamandala Village (via Virajpet) which is about 335 km away from Bangalore, in which we would have an informal introduction and have fun
have fun
Day 1:
We will reach Bhagamandala in morning. Fresh up at the shared toilets and Set up for the trek after a nice breakfast.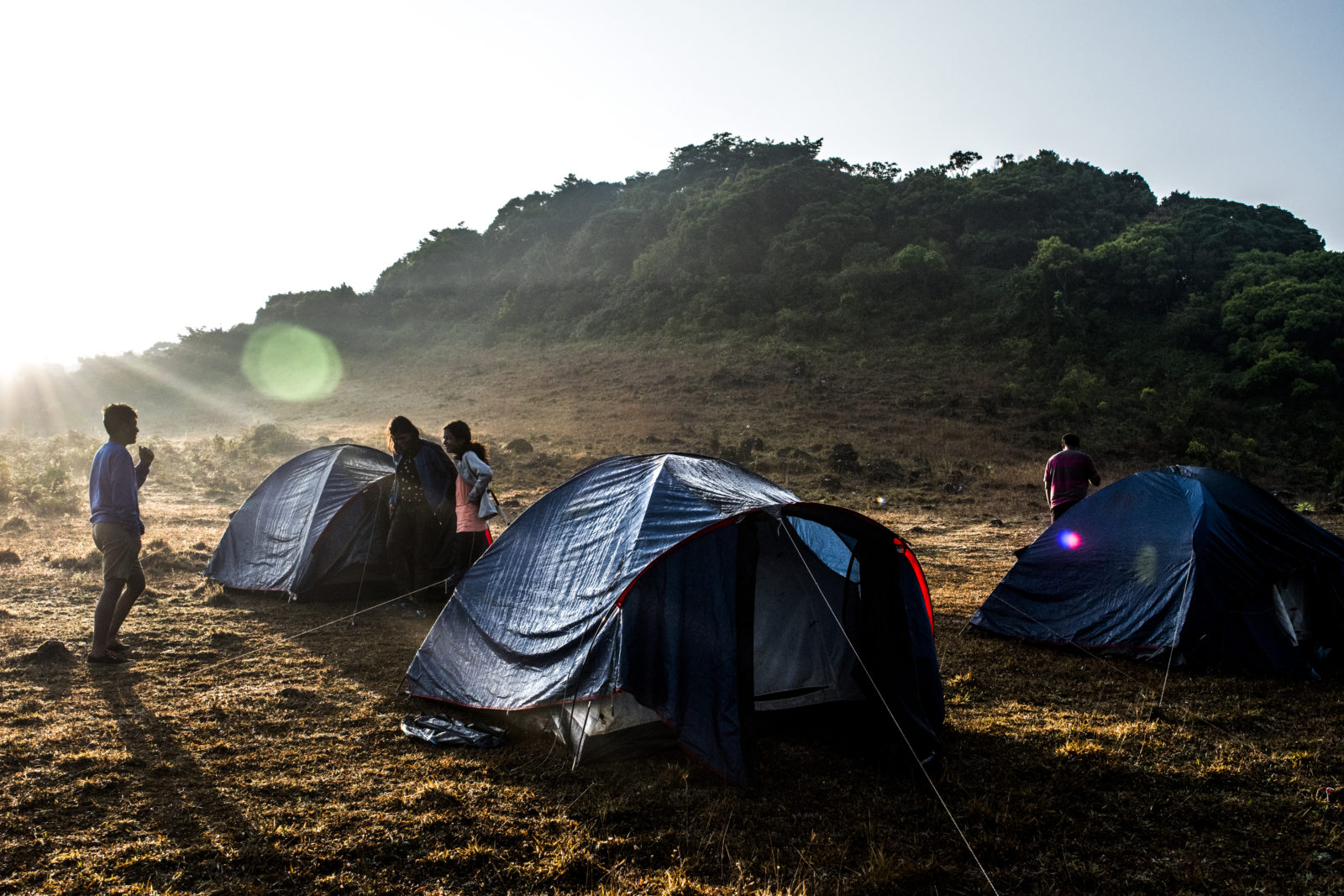 From Nishani MotteBase we would take a bus ride of about 4 km from Bhagamandala to the Base of Nishani Motte.
The initial trial of the trek is bit broad jeep road which leads you to the jungle. While passing through the dense forest, it is advisable to pass peacefully without disturbing the nature or its animals.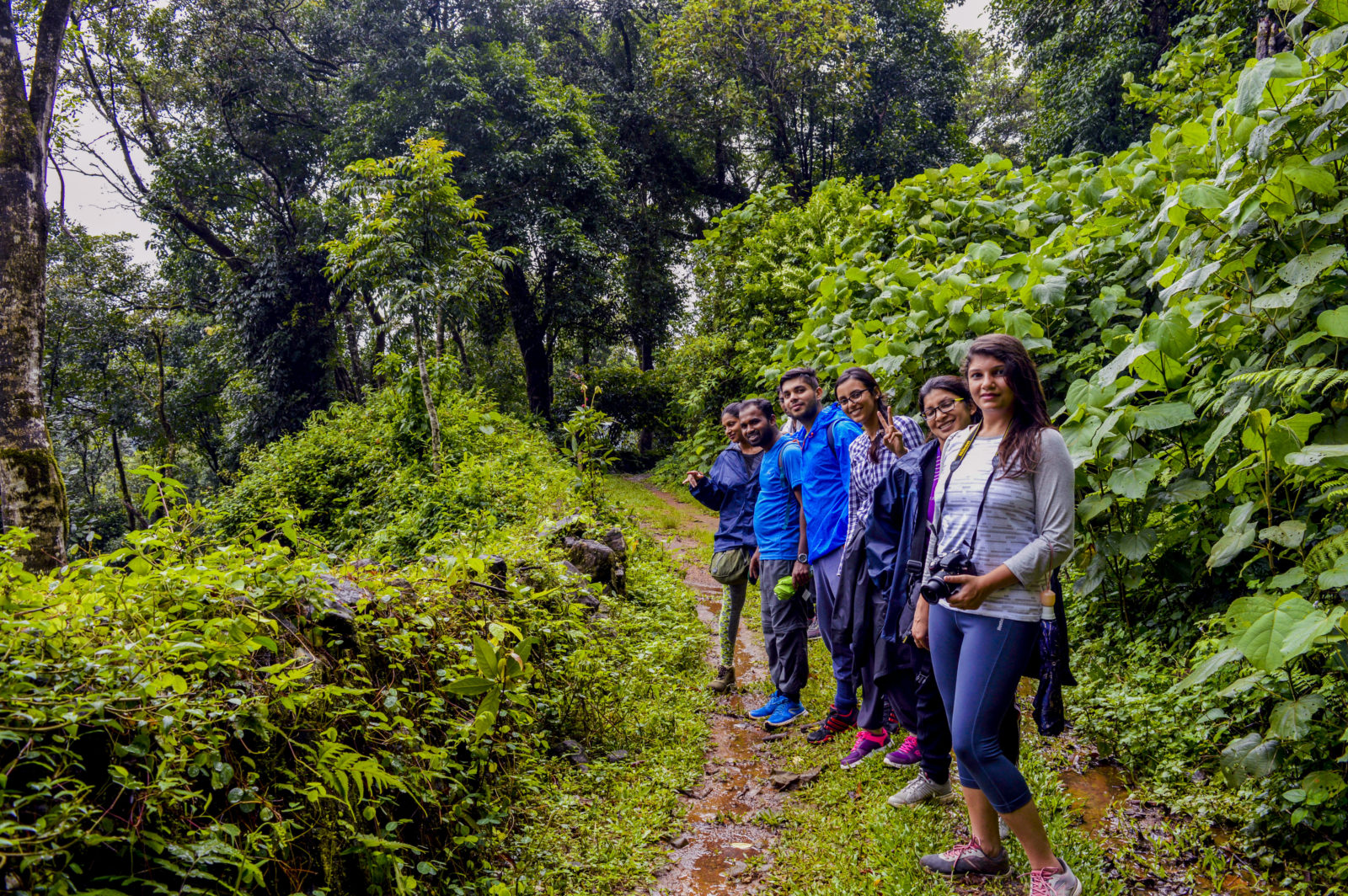 We will be reaching Forest department's anti-poaching centre and there we will have our packed lunch.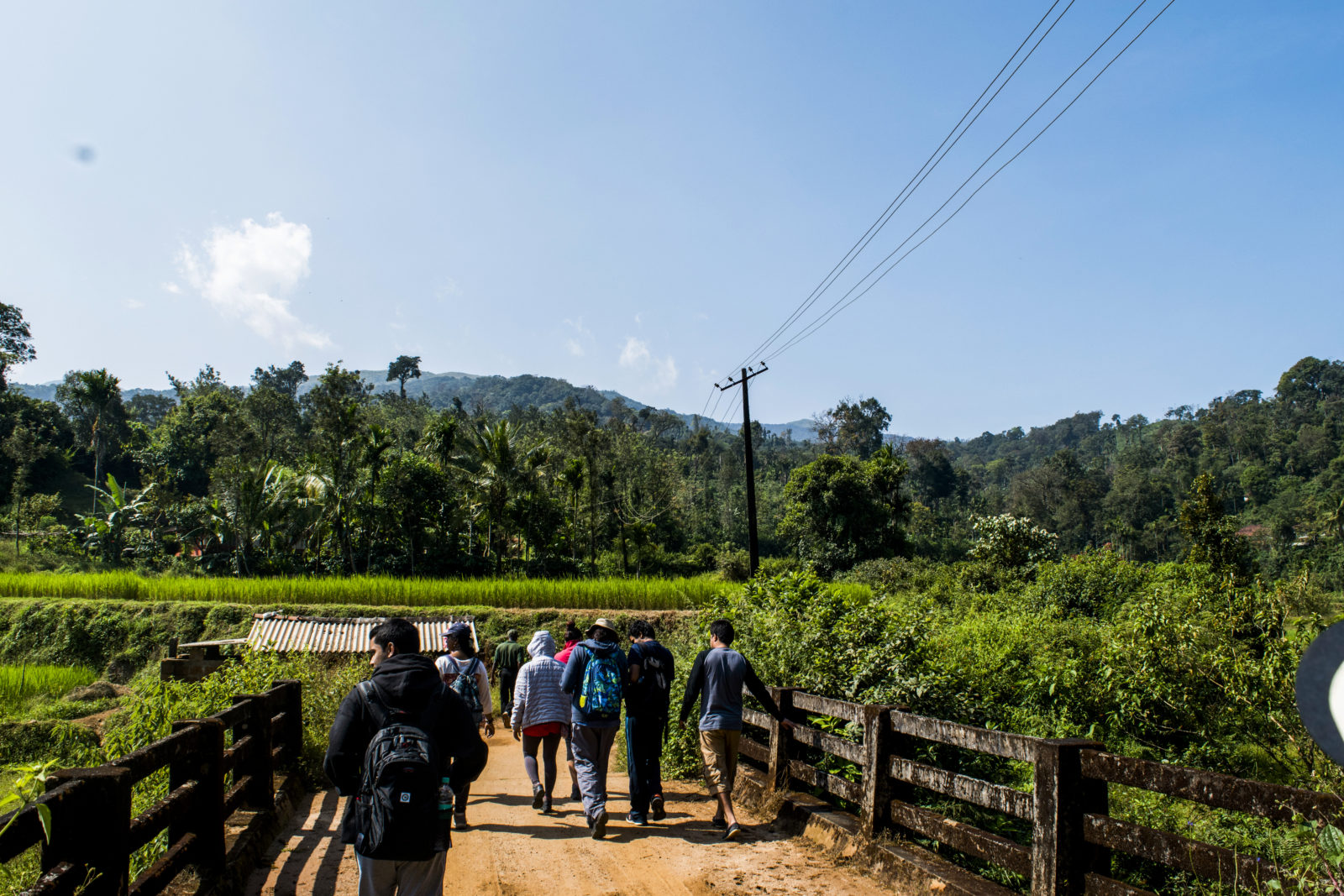 There are several view points on this trail but the one from the top always win our hearts. The lush-green forest view from the top inspires you with its beauty and vastness.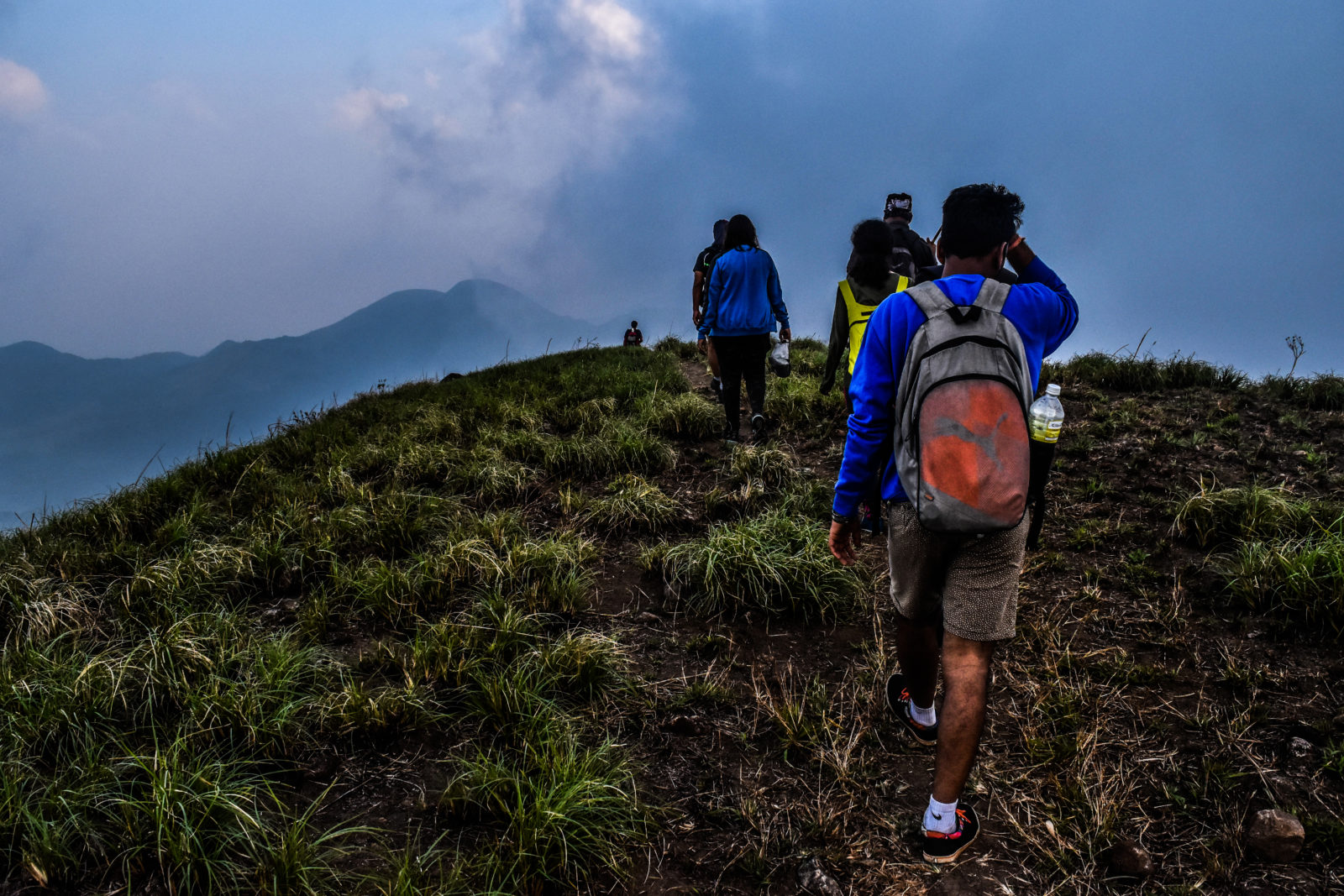 The final check point of Nishani Forest is APC (Anti – Poaching Center). There we will be camping for the night.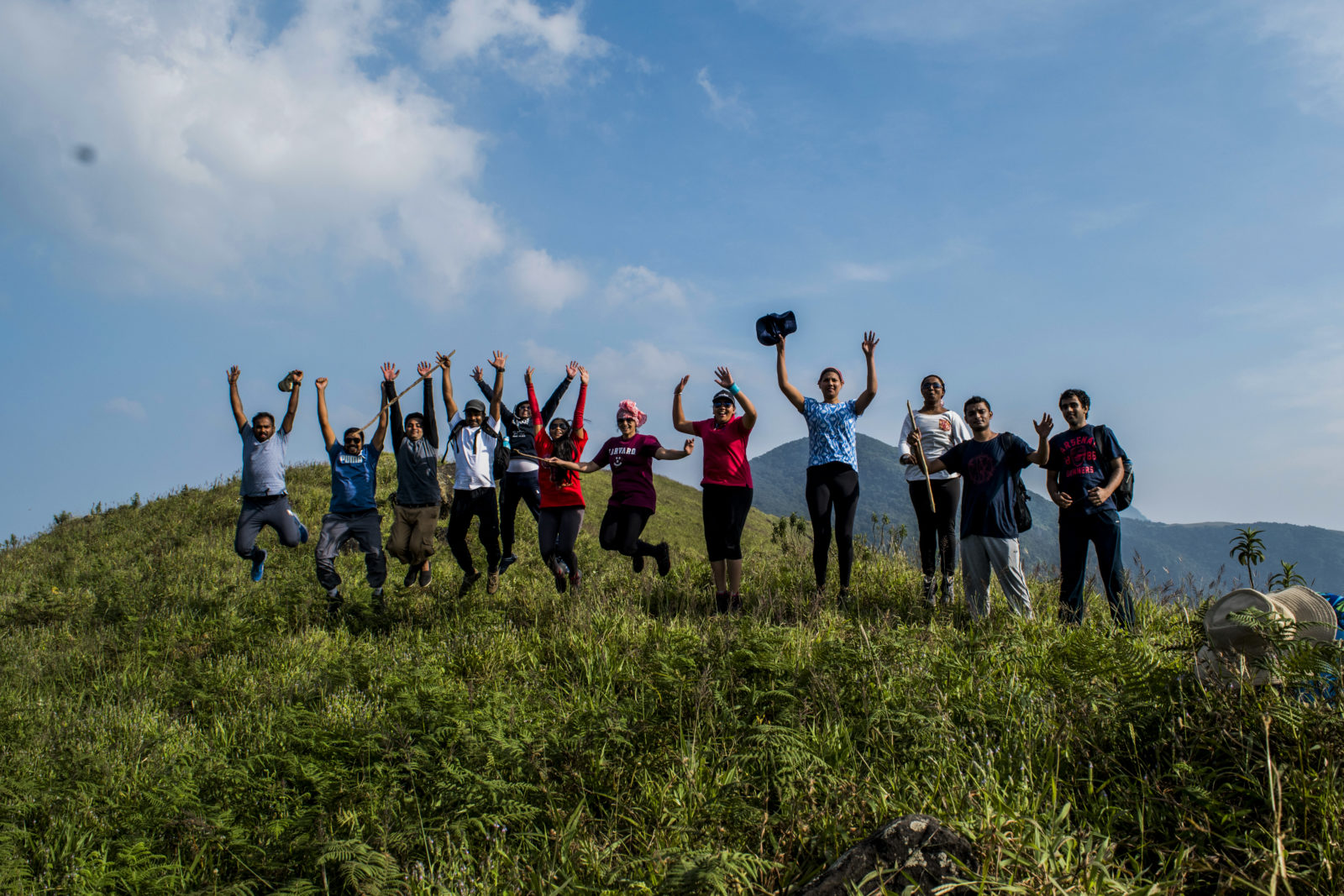 We will be cooking our own food in the forest department's APC. After dinner, we will have a camp fire and some fun activity.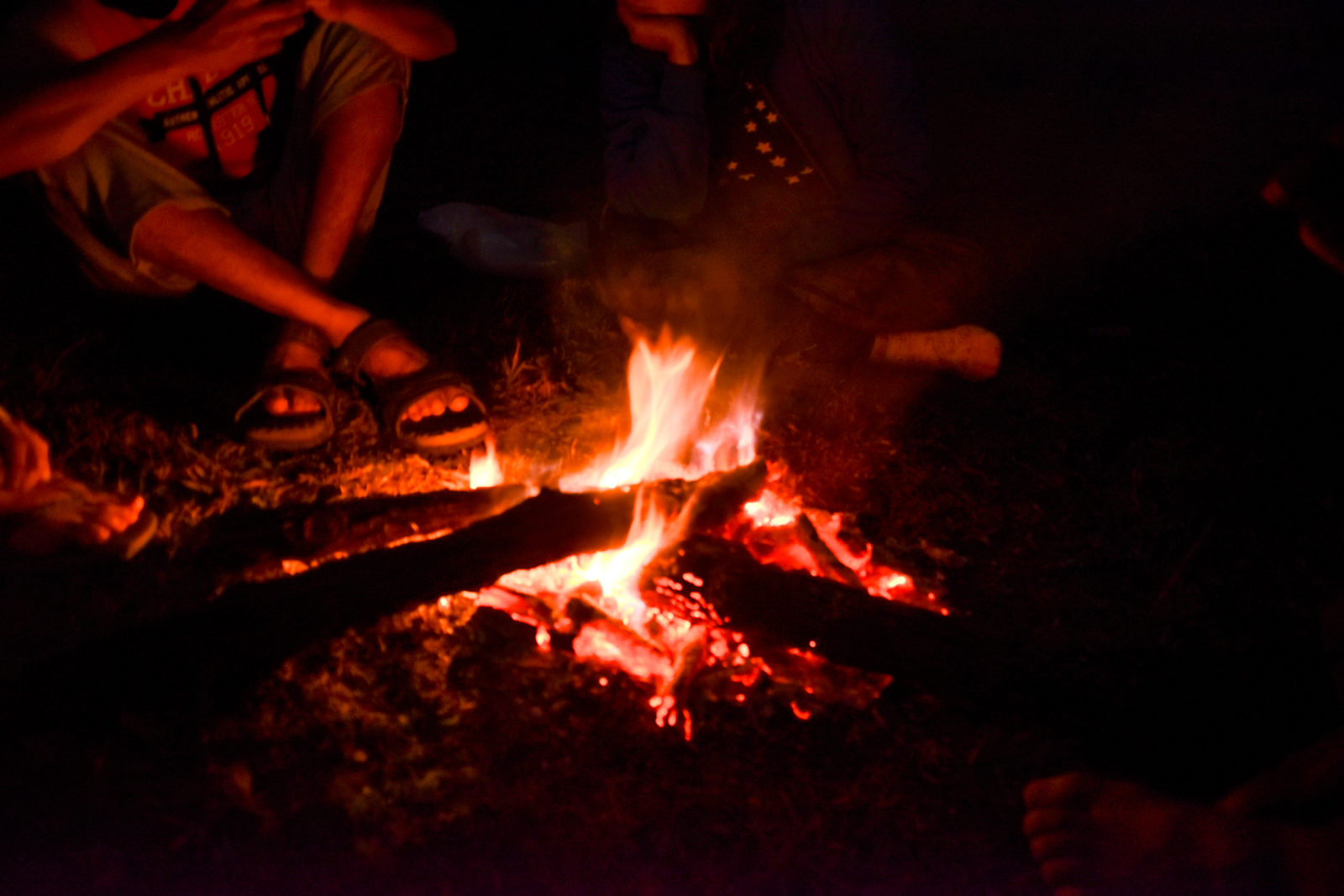 Next Day:
Visit to Bhagamandala Temple. It is a pilgrimage place in Kodagu. It is situated on the river Kaveri in its upstream stretches. Bhagamandala is on the banks of the confluence of three rivers, Cauvery, Kannike and the sub terrain Sujyoti, popularly known as "Triveni Sangam". From there, hop into the bus and return back to Bangalore.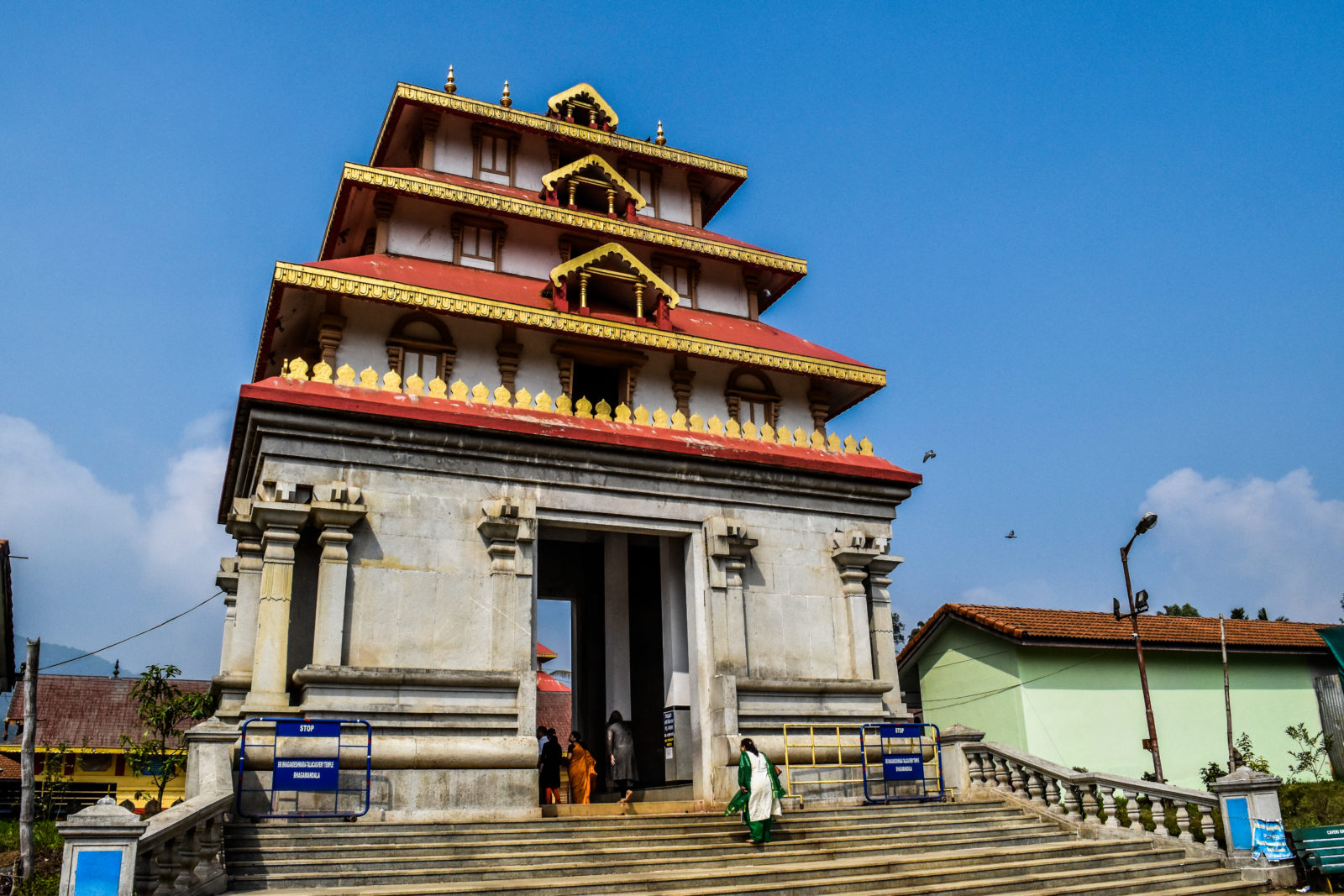 1) Koramangala Water Tank, Sarjapur Main Road, Near St.John's Hospital. – Reporting Time: 7.15 PM, Departure Time: 7.30 PM
2) New Shanti Sagar Hotel , HAL Road, Near Domlur Bridge. – Reporting Time: 8.00 PM, Departure Time: 8.15 PM
3) MG Road, Hard Rock Cafe near Anil Kumble Signal. – Reporting Time: 8.45 PM, Departure Time: 9.00 PM