29th December 2017 to 1st January 2018 – New Year Special.
A weekend getaway full of laughter, joy, singing, dancing, beautiful views, sunset, sunrise, beach bathing and more. Welcome the New Year with adventure, fun and by being close to Nature. Homestay, beach hopping and play in the water, participate in New Year Festival of the French Town of Pondicherry on your last day of 2017, make it as one of the most memorable of all time. Join with your friend/ family or make new friends on the travel.
Pondicherry is a French colonized town located on the East coast, also known as French Riviera of the Indian coast. It is located at 300 kilometers or 6 hours drive from the Silicon Valley of India, Bangalore.
Pondicherry was the French headquarters of India till 1954 and the influence of French can be felt a lot over here. To experience the French breeze on the beach promenade, French colonial architecture, French cuisine and culture, Pondicherry will be a better destination.
On the other part, the Boulevard provides you an experience of Franco-Tamil culture on the houses, heritage buildings, café, churches, street side boutiques selling an alternate world of French to the Indians.
The Food, the Beer, the French sea breeze, the Ashram, the colonial buildings, the unique culture, Pondicherry has a color for everyone and makes a good start for the upcoming year 2018.
DEPARTURE/RETURN LOCATION
Bangalore – Pondicherry – Bangalore
DEPARTURE TIME
Friday – 10.30pm
RETURN TIME
Monday– 10.30pm
Things to do:

To know the history, culture, people and things happening in Pondicherry
Experience the French colonial architecture
Taste French and Italian cuisines
Taste French bakery items and chocolate café
Shopping destination: Pondicherry is also a good shopping destination for handicrafts, locally made western outfits, leather products, and some tasty chocolates.

SHORT ITINERARY

First Day

Reach Pondicherry
Welcome walk at beach promenade
French town heritage walk
Boulevard walk
Lighthouse
Beach Barbecue night

Second Day

AUROVILLE visit.
Serenity beach
NEW YEAR EVE

Third Day

Visit Paradise Beach
Back to Bangalore

MANDATORY THING TO CARRY

Two liters of water bottles
A torch
A cap

WEAR

Cargo/track pants -2
T-shirt -2
Shoes, Socks
Personal medication kit
Soap
Toothpaste
Toothbrush
Sunscreen
Rain Coat/Poncho

INCLUDED

To & fro journey
Homestay
2 breakfast
2 lunch
1 barbeque beach dinner
Auroville visit
French town visit
Lighthouse visit

NOT INCLUDED

Dinner on New Year Night (Multiple options at French Town during New Year Celebration)
Breakfast (Monday – Multiple options at French Town during New Year Celebration )
Any Personal Purchases.

(Pondicherry is famous for its exotic French, Italian and Tamil cuisines)
Additional information
| | |
| --- | --- |
| Location | Pondicherry |
| age | 12 – 45 Years |
| group-size | 50 People Max |
| duration | 3 Days & 2 Nights |
Day 0 :
Departure
    Leaving from Bangalore at late evening. We request you to have light dinner before traveling. This journey would be an overnight traveling to  Pondicherry, in which we would have an informal introduction and have fun
Day 1 :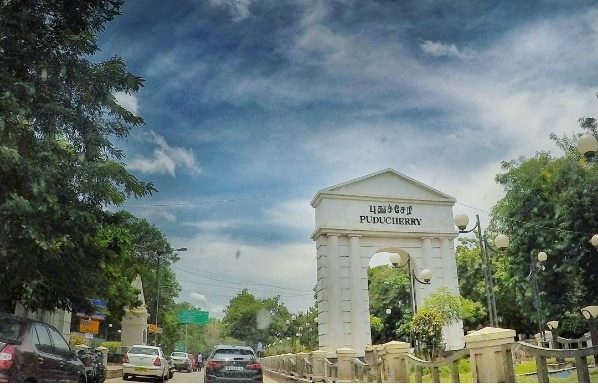 Pondicherry :
     We will reach Pondicherry by 6 am in the morning and have a welcome walk at Beach Promenade and a brief INTRODUCTION to the history and present Pondicherry. The fresh Sunlight and breeze from the sea give you a warm welcome to the French town.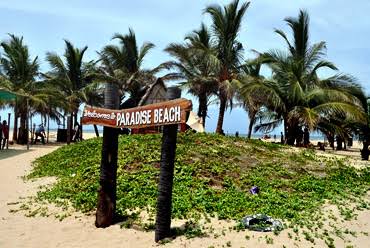 Home stay :
  You will be taken to homestay for fresh up. For Breakfast, the group will be taken to nearby French café.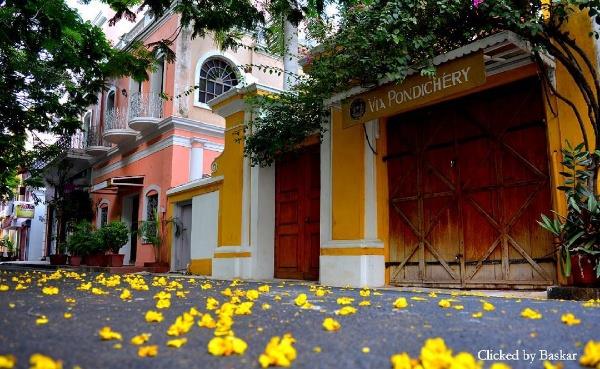 French town:
   The Heritage Walk starts from French governor Dupleix statue and goes through Rue Dumas, Eglise de Notre Dame, Aayi monument, Pondicherry Museum, circle de Pondicherry, French consulate, Aurobindo ashram and other streets of the French town.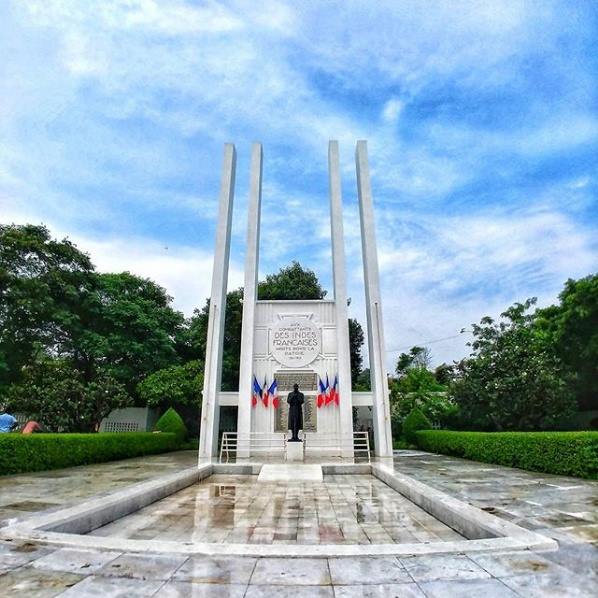 Lunch
     Both Vegetarian and Non- vegetarian food is provided for the lunch.
Boulevard walk
     Boulevard walk portrays the Franco- Tamil architectural buildings, Vysial Street, Bharathiyar house, Petit- canal street, MG road.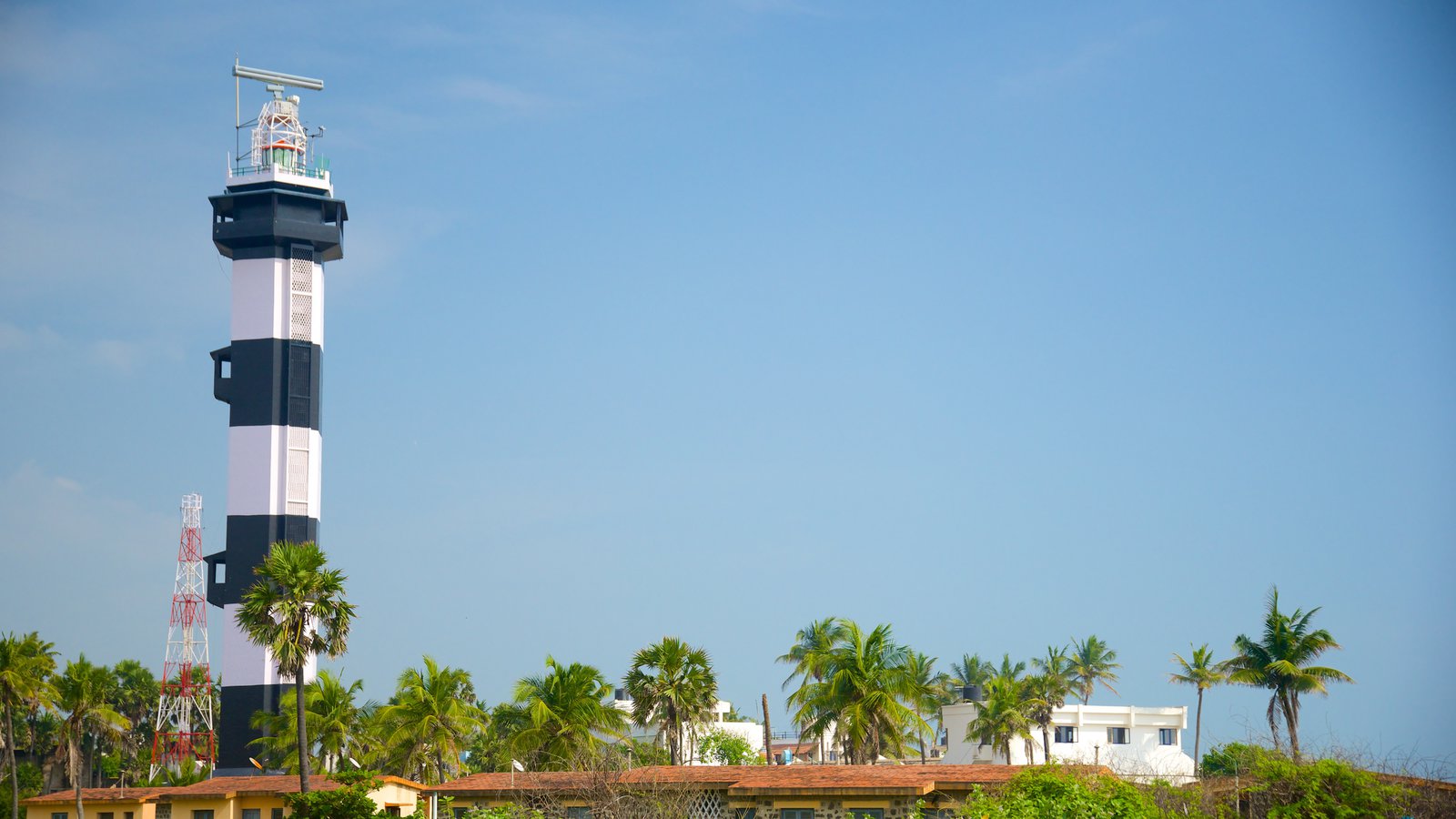 Lighthouse of Pondicherry
    The new Lighthouse on the shore will give a clear view of the Pondicherry town and the beach view from 100 feet tower.
Pentanque
   Petanque is a French game played only in Pondicherry for more than 100 years. This game is only played in the south of France and gives you a vintage feel.
Barbeque night
 After a long day, to give a memorable experience on the beach,  we have organized a  Barbeque food prepared on the Serenity beach. A traditional drink will be provided.
The Barbeque dinner, traditional drink, and the sea breeze give you an unforgettable experience in Pondicherry.
Day 2 :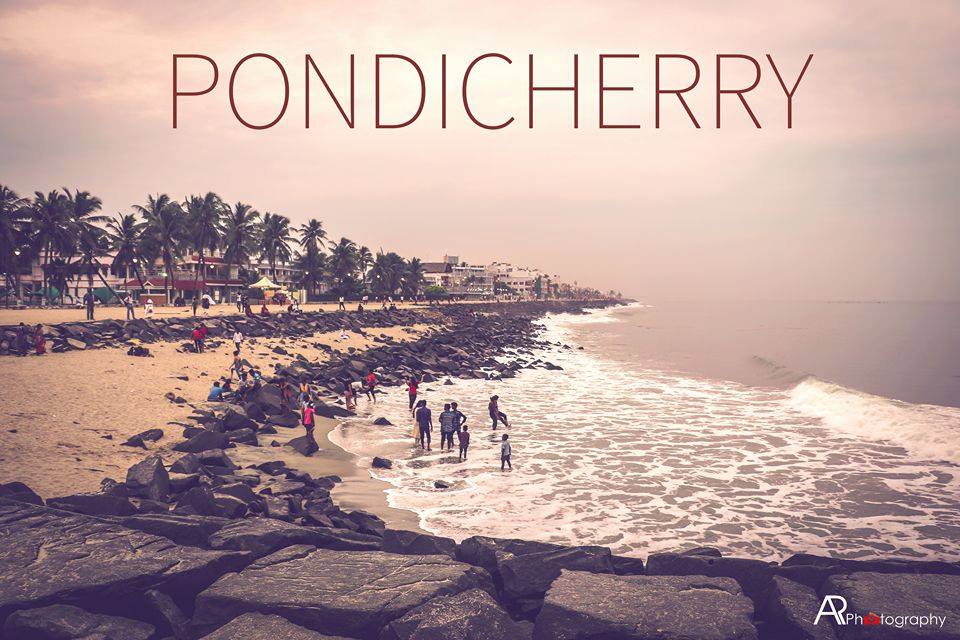 Auroville
  Auroville is an international town located at 10 km from Pondicherry town in a red earth and green environment. An introduction session will be there about Auroville town and the Aurovillians (people of Auroville) and their activities. The MATIR MANDIR (Golden globe) which is at the center of Auroville will show you a magnificent Architecture of Auroville community.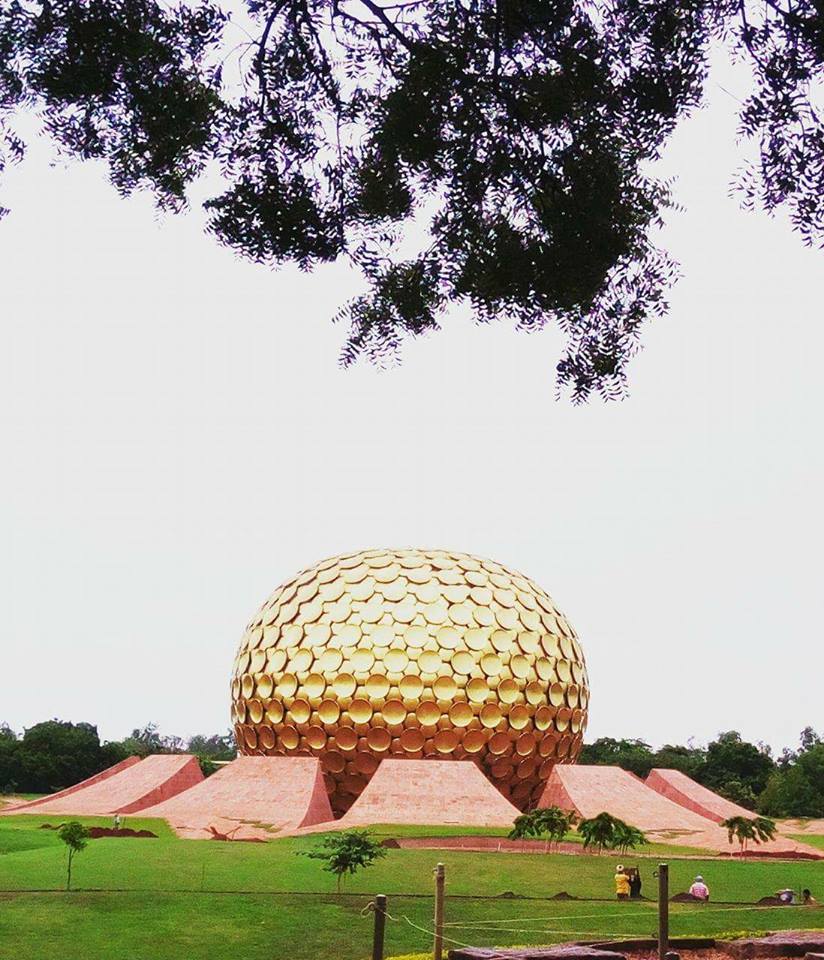 TANTO restaurant
    Tanto restaurant is the perfect place to taste the exotic Italian foods such a firewood pizza, Lasagna and grilled fish. And their special juices which have no sugar and no water.
Serenity beach
   On the way to Pondy from Auroville, serenity beach is located. You can have a good beach time and can play beach Volleyball on the shore.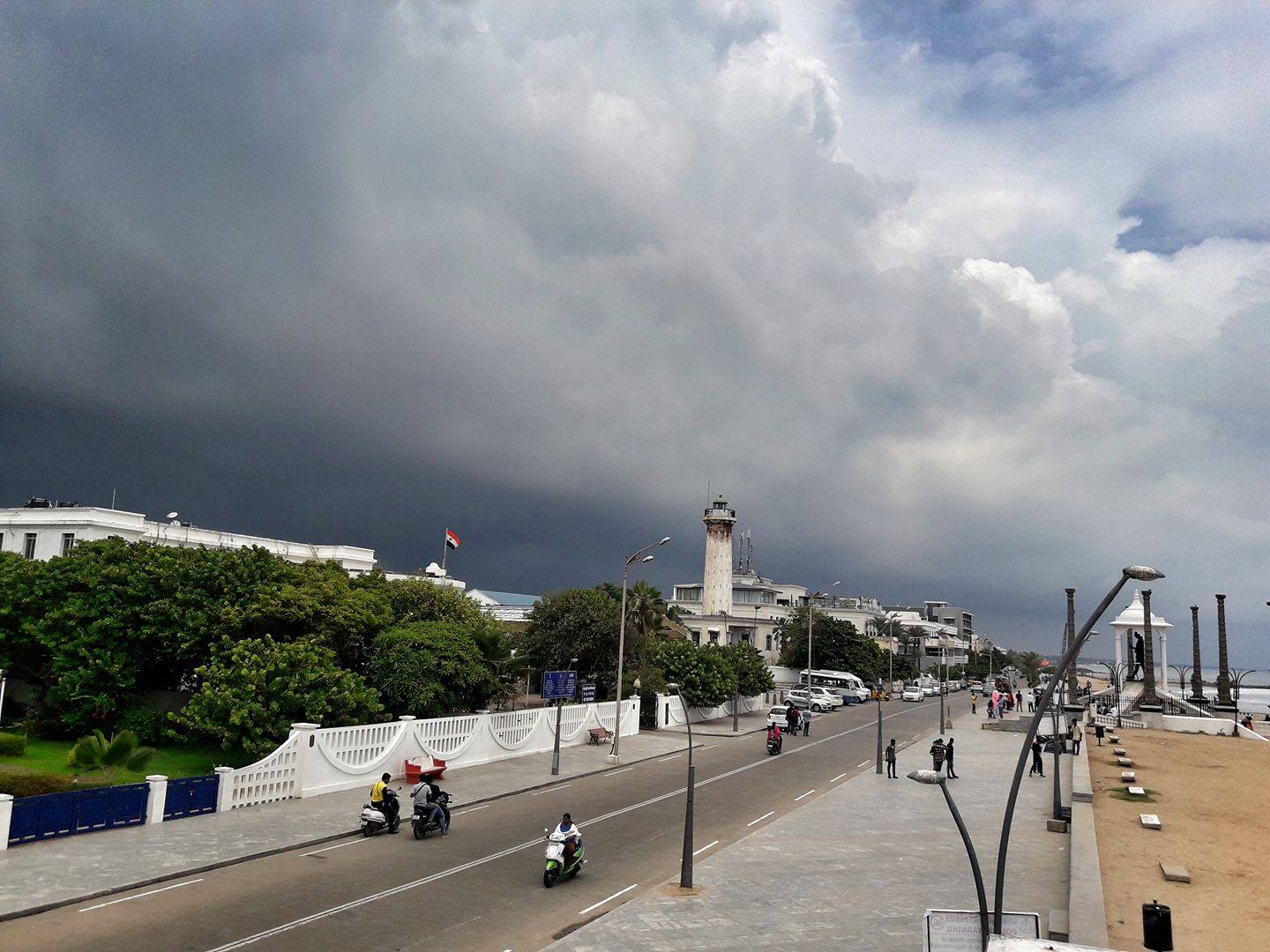 French town
  Since it's the new year eve, the streets of French town will be crowded and can see people from different parts of the country and also foreigners partying on the streets of the French town.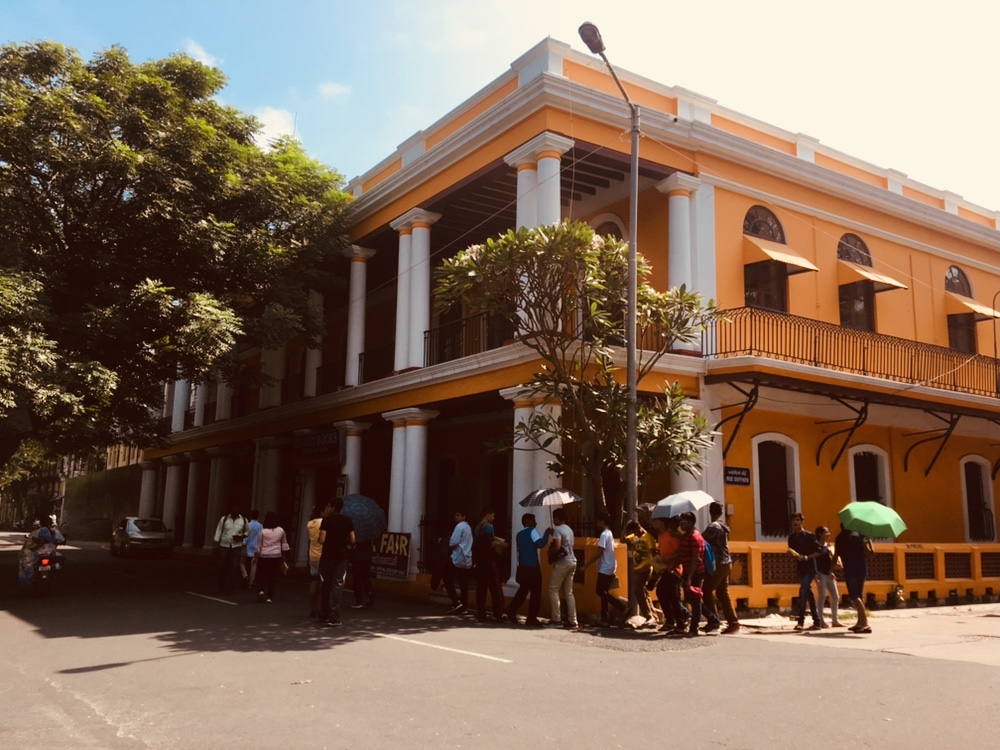 New Year 2018 Celebration
  The Beach promenade will be filled with more than 2 lakh people to welcome the new year at the midnight. And you will be taken to Dumas church for good start of the year.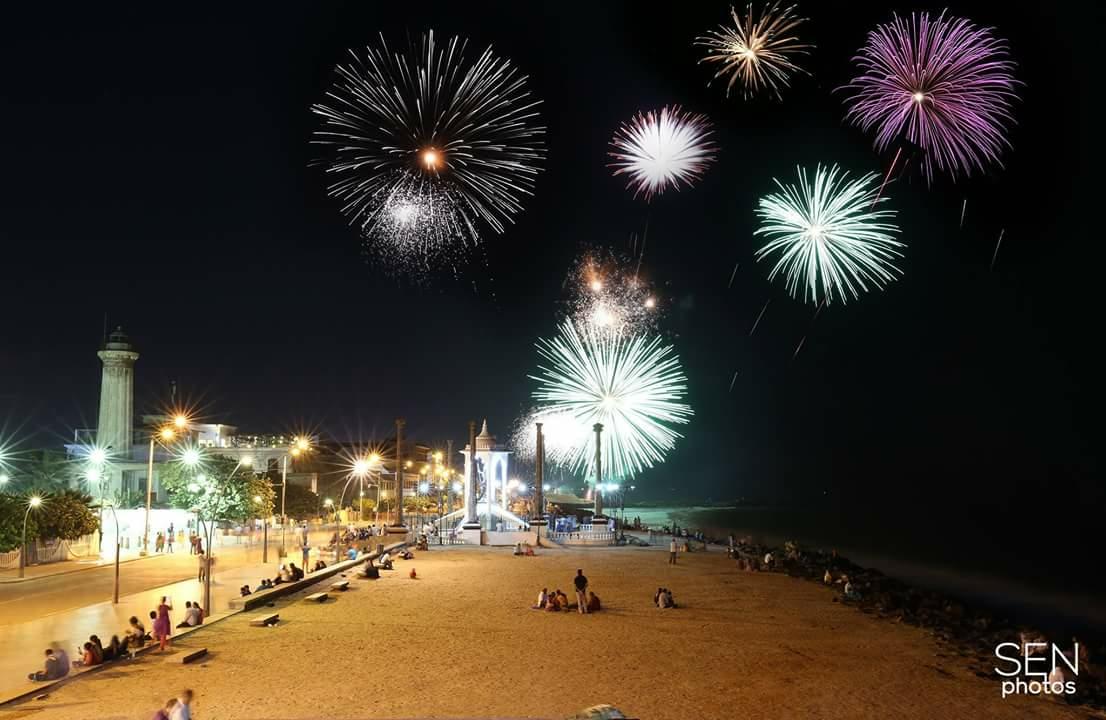 Day 3 :
Paradise beach
  After the breakfast, you will be taken to Paradise beach. The long beach, the locally made seafoods will give you the best ending for the Pondicherry trip.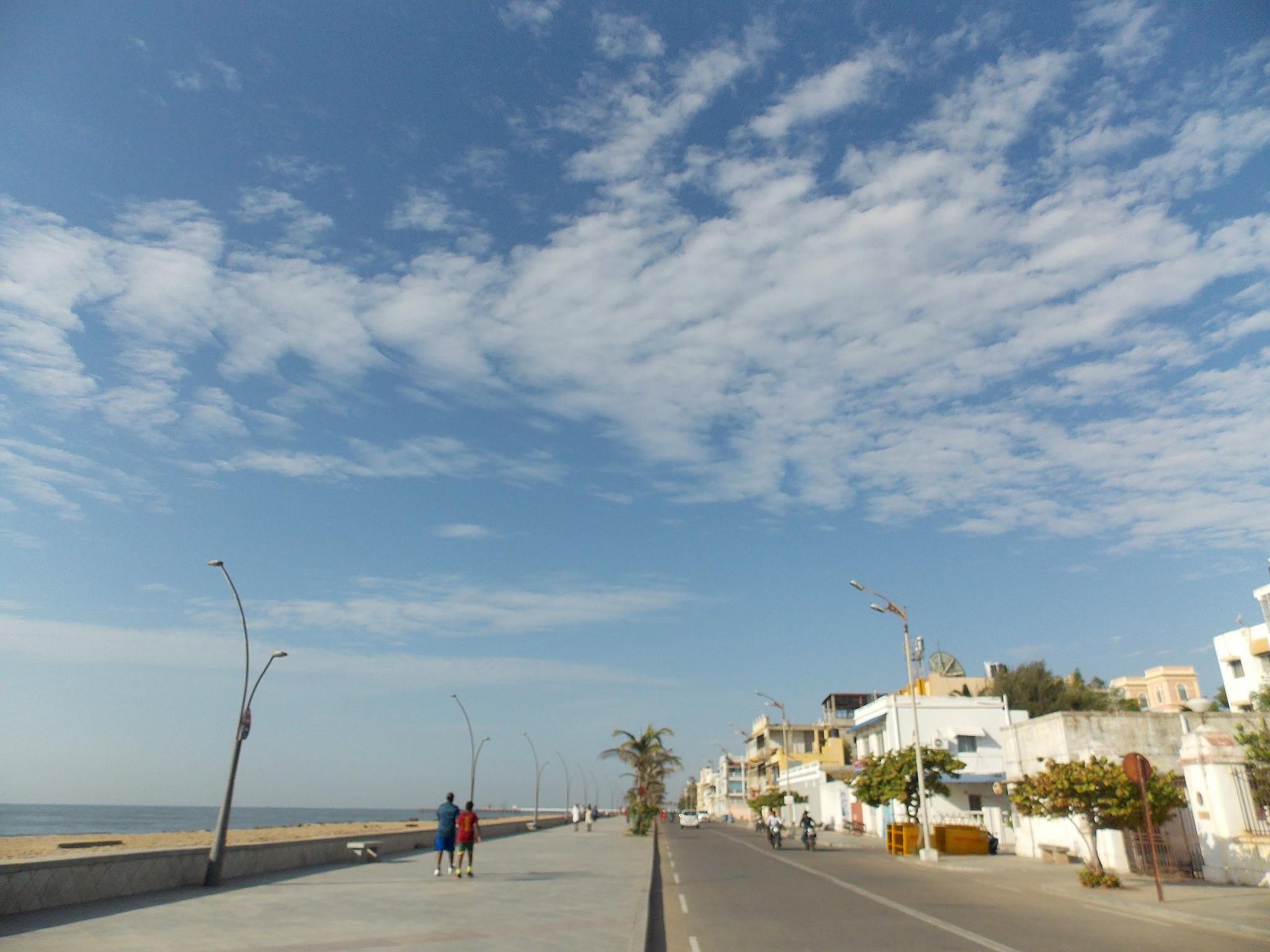 LUNCH  and return to Bangalore
  After lunch and we will be returning to Bangalore by 10.30 pm.
https://goo.gl/maps/MbfbMYFyr1S2
MG Road, Hard Rock Cafe near Anil Kumble Signal. – Reporting Time: 7.15 PM, Dec 29th 2017, Departure Time: 7.30 PM, Dec 29th 2017
New Shanti Sagar Hotel , HAL Road, Near Domlur Bridge. – Reporting Time: 8.00 PM, Dec 29th 2017, Departure Time: 8.15 PM, Dec 29th 2017
Koramangala Water Tank, Sarjapur Main Road, Near St.John's Hospital. – Reporting Time: 8.45 PM, Dec 29th 2017, Departure Time: 9.00 PM, Dec 29th 2017