Gokarna Beach Trek takes you through some of the most scenic beaches of India. Some parts being inaccessible by road, makes it an exciting trek.
Description:
Gokarna, which means the cow's ear, is a holy site located on the Karavali Coast nestled between the rivers of Agnashini and the Gangavali. The center is known for housing the famous Shiva Temple where the 'Aatmalinga' is located. It is believed that Aatmalinga of Lord Shiva is in the shape of a cow's ear, thus giving rise to the name, Gokarna. Gokarna is hailed as one of the seven 'Muktistalas' or pilgrimage centers of the state of Karnataka in India.
The Town is located in the northern-coastal region of Karnataka which is about 518 KMs from Bangalore. It is not as fancy as Goa but this is the place where people all over the world come for peace for culture, for temples and of course for the beautiful beaches. It is one of India's most secluded and pristine beaches nestled nearby. The place draws both pious pilgrims and hedonistic holiday makers with equal enthusiasm.
Gokarna experiences the southwest monsoon from June to August, following which the weather becomes dry and sunny. The best time to visit Gokarna is from October until March when the weather is warm and pleasant. An overnight journey for Gokarna Beach Trek makes it more convenient and perfect weekend getaway.
Details:
DEPARTURE/RETURN LOCATION
Bangalore – Gokarna – Bangalore
DEPARTURE TIME
Friday – 7.30 pm
RETURN TIME
Sunday – 11.00 pm
SHORT ITINERARY

First Day

Fresh up at homestay on Gokarna Beach
Trek starts from Paradise Beach
Reach Halfmoon Beach
Trek to Om Beach
Then to Kudle Beach
Finally Gokarna Beach
Homestay

Next Day

Visit Atma Linga Lord Shiva Temple
Back to Bangalore

MANDATORY THING TO CARRY

Two liters of water bottles
Rain coat (if in case it rains)
A torch
A cap
Personal medical kit
Good Traction Shoes
Toiletries
Extra trousers and inner-wears

WEAR

Cargo/track pants -2
T-shirt -2
Shoes, Socks
Personal medication kit
Soap
Toothpaste
Toothbrush
Sunscreen
Rain Coat/Poncho

INCLUDED

Beach Side Tented Accommodation
Two morning breakfast
Trekking through different Beaches
Campfire
Sunset and Sun rise point
Dolphin view point
Visit to Shiva Temple
Lots and lots of FUN.

NOT INCLUDED

• Lunch
• Dinner
• Any personal purchases.
• *(Gokarna is Famous for multiple cuisines. hence, there are multiple option for Food.)
Additional information
| | |
| --- | --- |
| location | Gokarna, Karnataka |
| duration | 2 DAYS – 2 NIGHTS |
| age | 12 – 45 Years |
| group-size | 30 People Max |
| trek distance | 12 KM |
| difficulty level | Easy to Moderate |
Day 1: Departure
Leaving from Bangalore at late evening. We request you to have some light food before traveling. This trip would be an overnight journey to Gokarna in which we would have an informal introduction and have fun.
Day 2
Reaching Gokarna in morning. Fresh up at the homestay and Set up for the trek after a nice breakfast.
Paradise Beach
We will be starting our trek from paradise beach. Paradise beach also known as Full Moon beach is enveloped in absolute surreal beauty. Raw and untouched, the beach is away from all the hustle bustle. The beach can only be reached by boat or by trekking through the forest. Leisure, warmth, and beauty describe Paradise Beach at its best.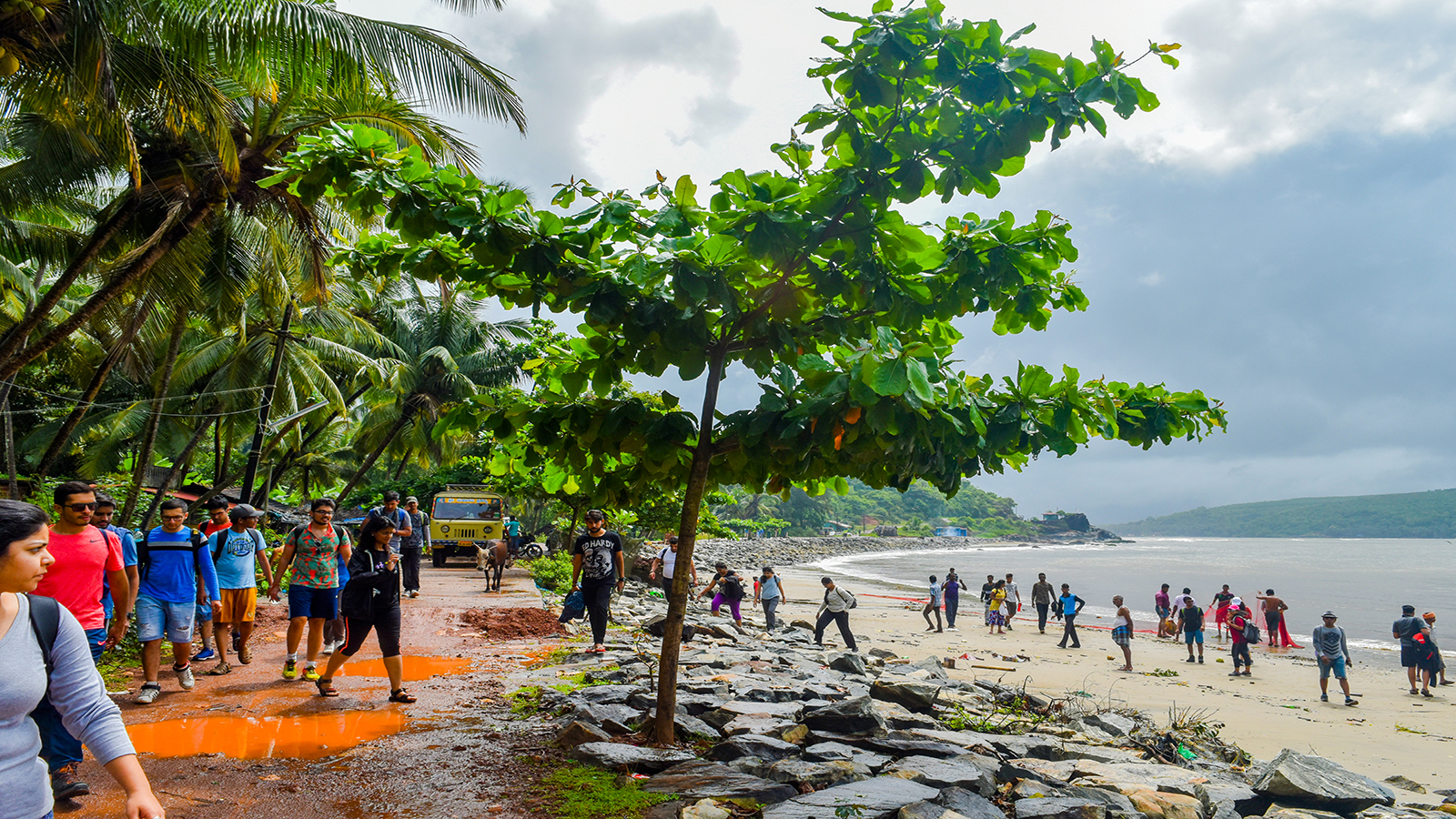 Half Moon Beach (Meal option available here)
From paradise beach we will trekking through the coast to Half-Moon beach. Separated by a cliff from Om Beach, Half Moon Beach offers stunning views of the sea. Dotted with typical Indian style village huts or shacks, the beach is the perfect spot for unwinding and relaxation. With umpteen hammocks set amidst trees, you have a splendid spot in the midst of nature.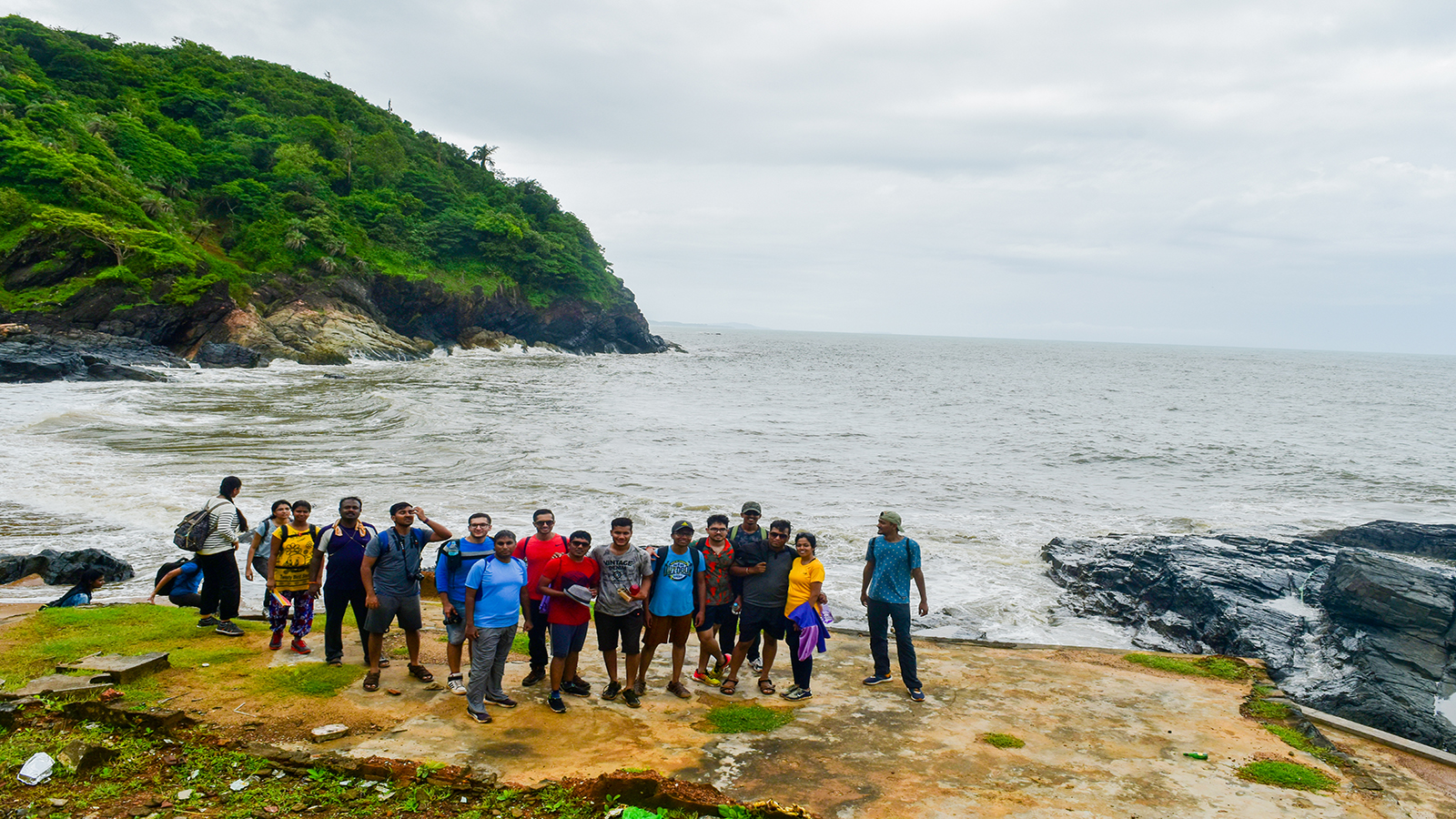 Dolphin Point
From Half Moon beach to Om beach. Om beach is located at a distance of approximately 8 km from the town of Gokarna. Two semi-crescent shapes that join together resembling the symbol 'OM' is the reason behind the name of the beach.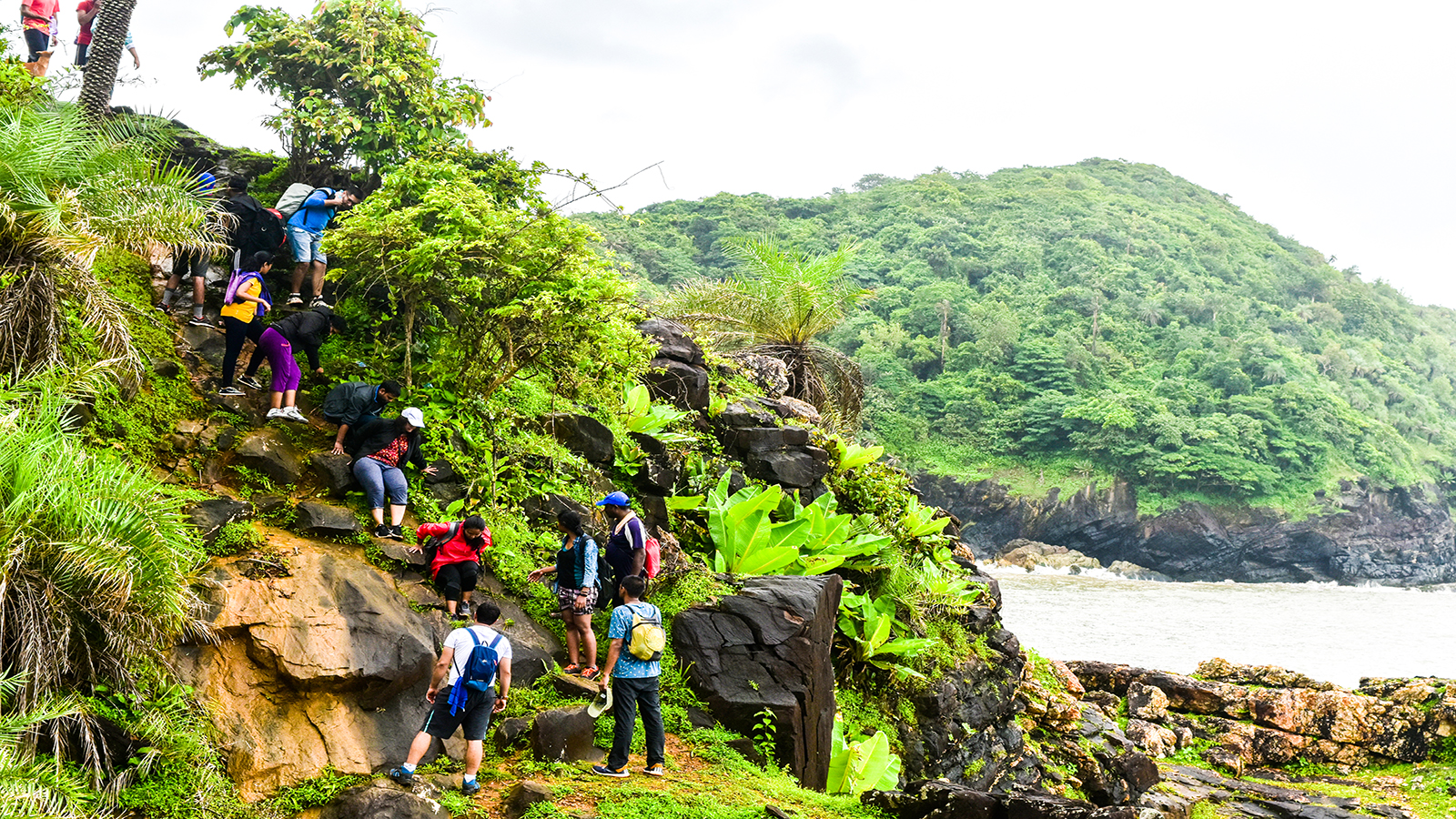 Sun Set Point and Om Beach
From Om beach, we will be trekking through a small forest to the perfect sun set point along with a stop at dolphin view point.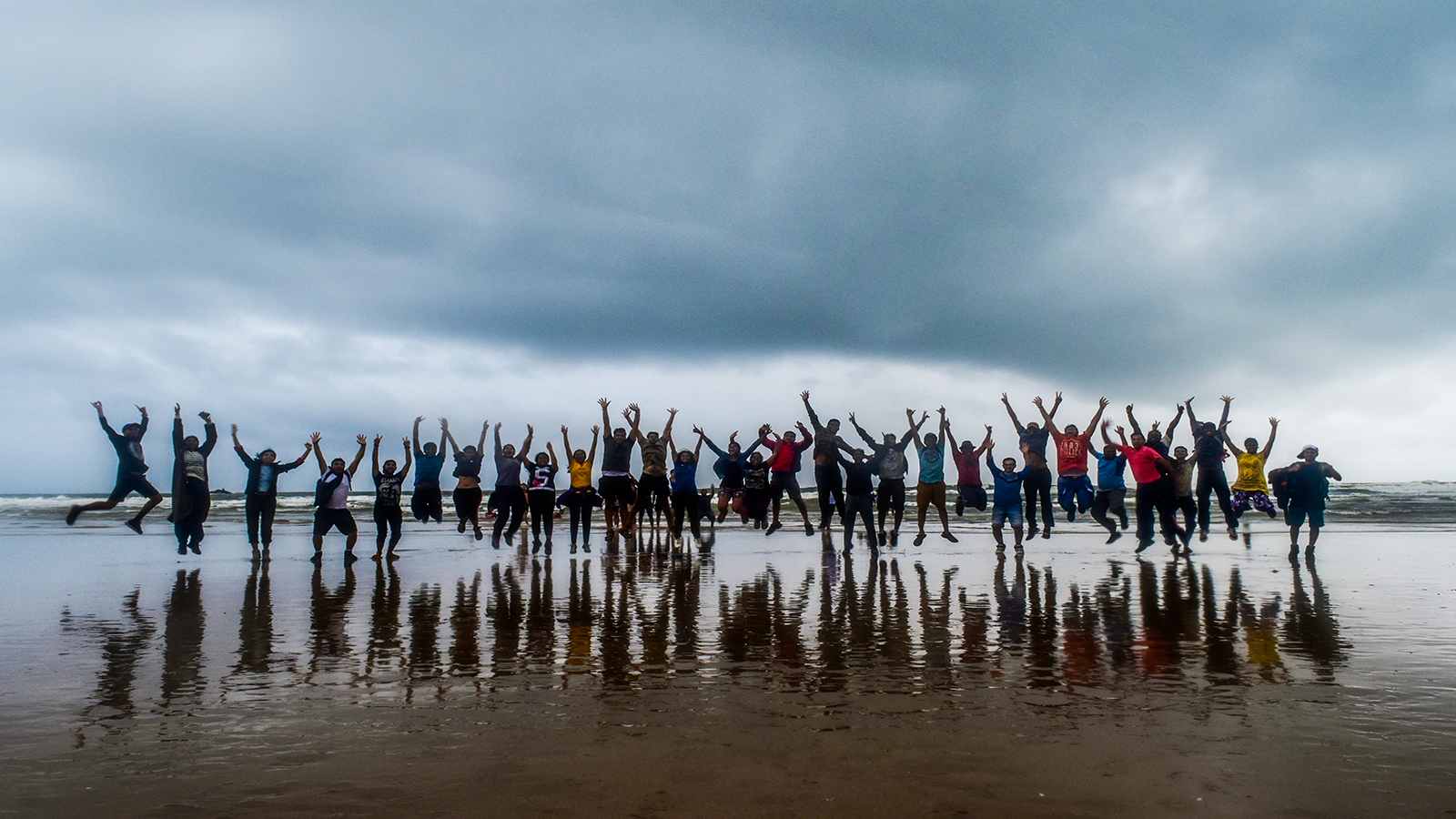 Kudle Beach
Reach Kudle beach through a picturesque route. Kudle beach is known for its style of sea food. There is a variety of sea food available which are cooked in their native style. As the beach is a favorite destination place for foreigners, the local vendors also provide some foreign dishes in Indian style. We suggest you should try the Kudle beach pan cakes.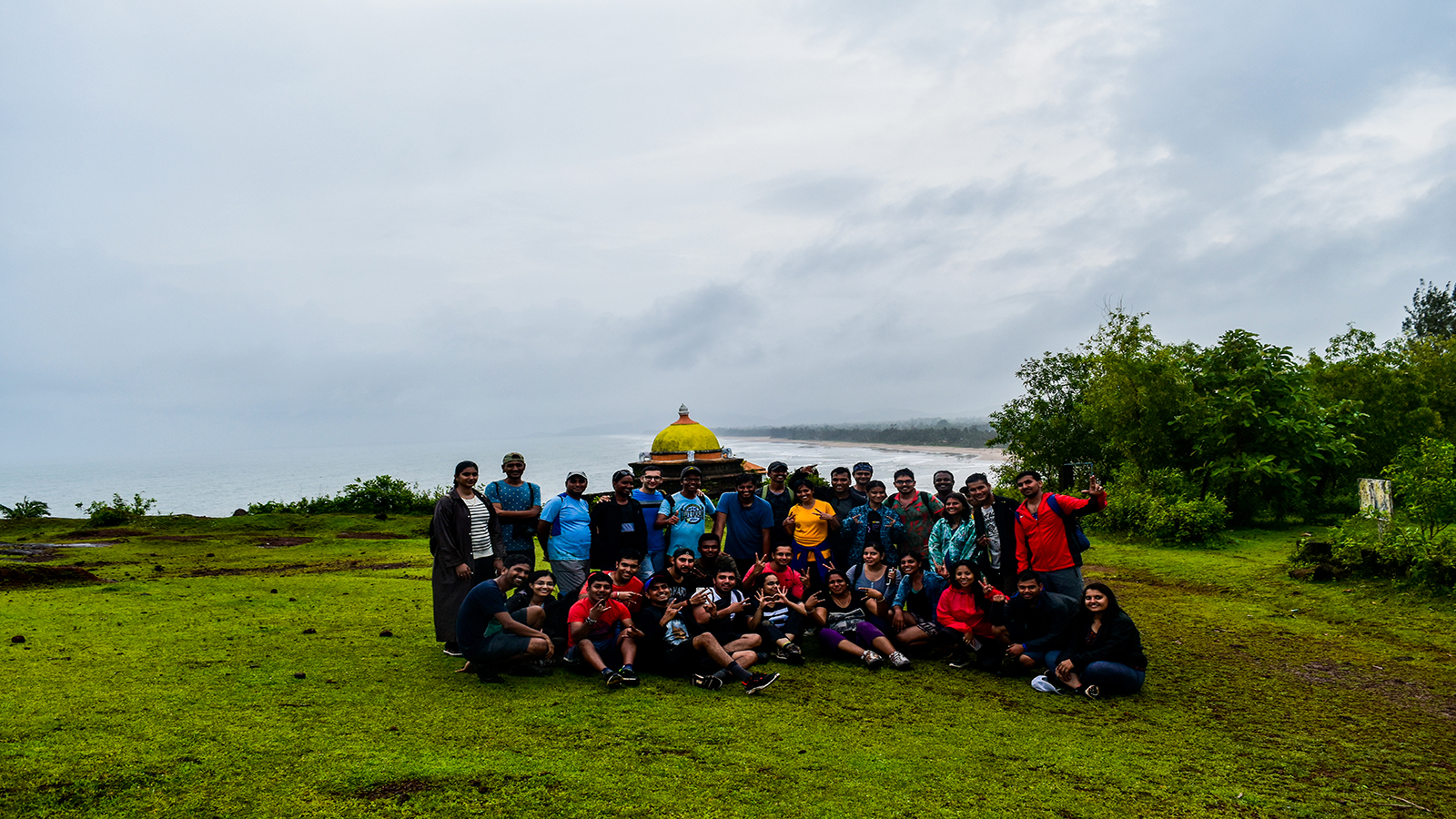 Gokarna Beach and back to Homestay.
Kudle beach we will trek to Gokarna beach and then to homestay.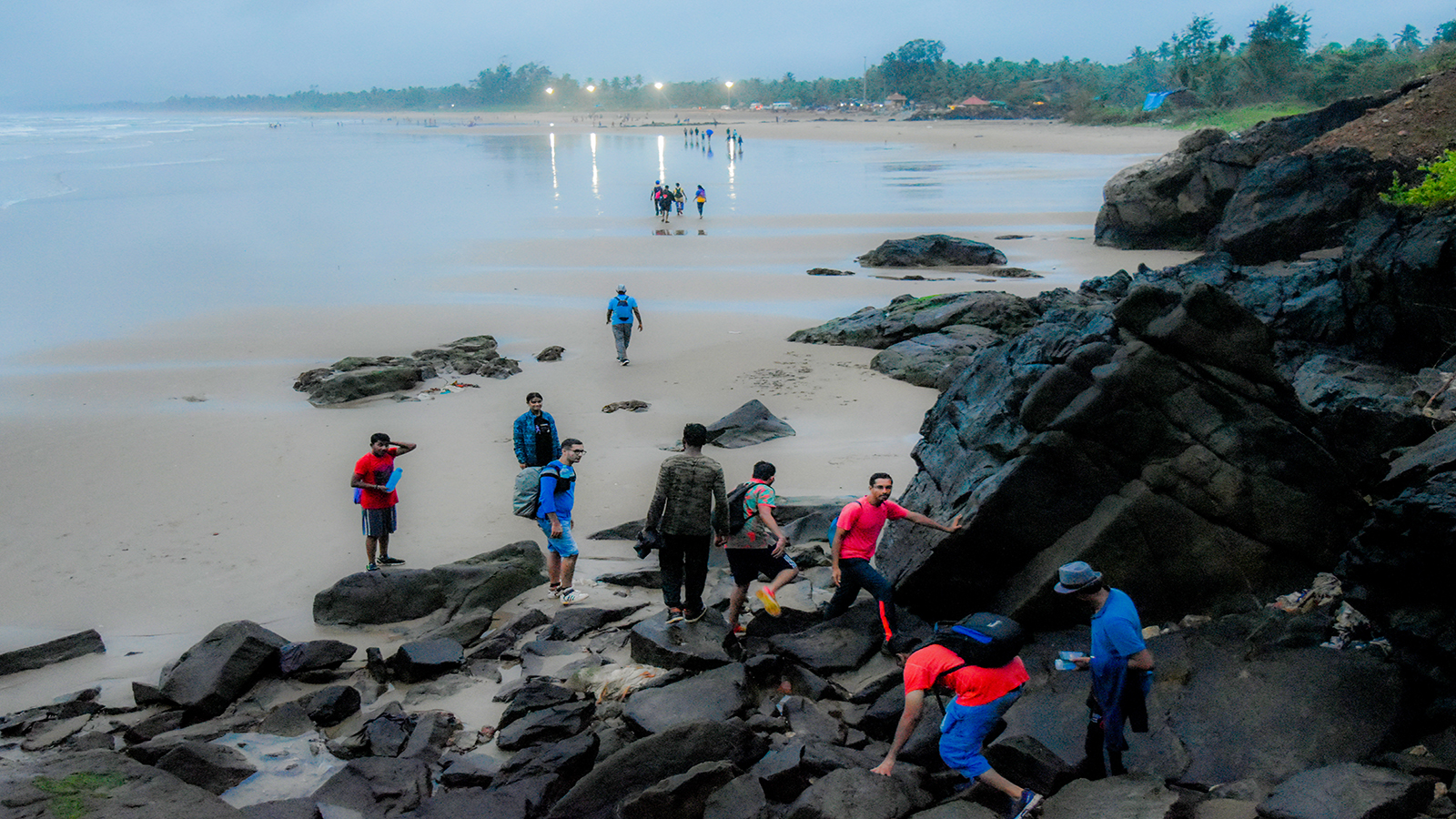 Day 3: Return
Sun Rise (optional)
The sun rises at Kudle beach is equally mesmerizing as the sunset. We will be walking from Gokarna beach to Kudle beach hill rock for the sun rise.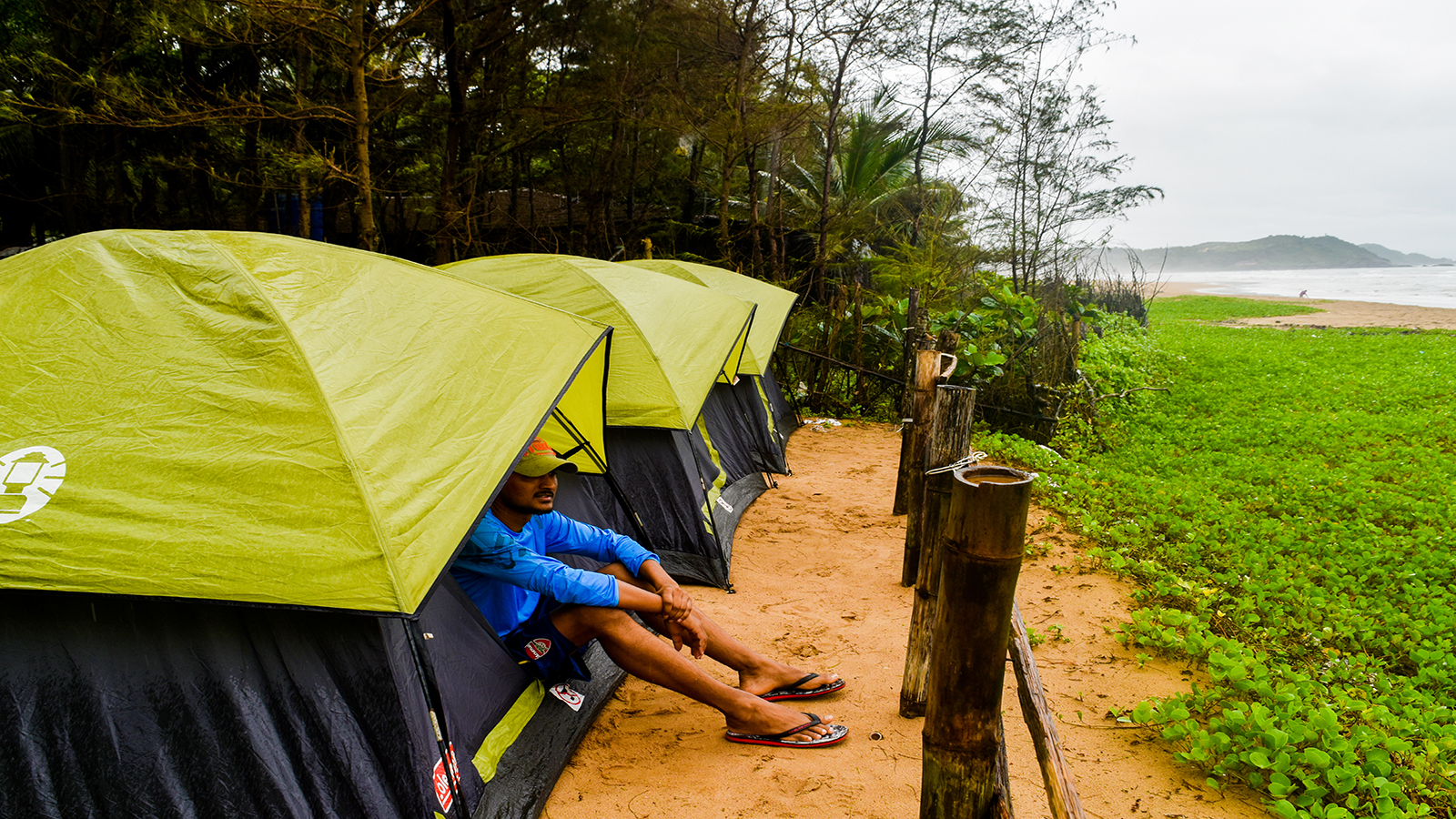 Shiva Temple Visit
It is believed that Aatmalinga of Lord Shiva linga was brought here by Ravan. Which he couldn't lift back and since then the linga made Gokarna as its home. It is famous pilgrim place for Shiva worshipers.
After the Temple visit, we would start our return Journey to Bangalore.
1)       Baroda Bank, Koramangala Water Tank. Opp. Mr Beans – Home Cafe.
Reporting Time: 7.15 PM, Friday, Departure Time: 7.30 PM, Friday
2)       New Shanti Sagar Hotel,  HAL Road, Near Domlur Bridge.
Reporting Time: 8.00 PM, Friday, Departure Time: 8.15 PM, Friday
3)       MG Road, Hard Rock Cafe near Anil Kumble Signal.
Reporting Time: 8.45 PM, Friday, Departure Time: 9.00 PM, Friday