It's a Special Trek of the mountains and nap on the beautiful beaches of Kerala. It is a Three Day event
The first part of the trip is Mesaapulimala Trek.
Meesapulimala is the second highest peak in the Western Ghats of Idukki district on the Indian subcontinent after Anamudi. Its peak is 2,640 meters (8,661 ft) above sea level.
The name derives from the fact that it is formed of eight hills which spread like a mustache which gave a name as "Meesapulimala". It is considered to be most beautiful mountains to climb over in the south Western Ghats.
The Best part of the Meesapulimala Trek you could see lots of Rhododendrons flowers. The Valley is also called Rhodo Valley. It's special because it only places you see these flowers in south India else it grows in abundance in Sikkim and nearby regions. Rhododendron trees are actually the state tree of Sikkim. Please do look at the picture of this beautiful flower tree.
The Campsite of this Messapulimala Trek in the Silent Valley of Munnar. It has the beautiful panoramic view of the below valley and waterfalls.
The Second part of the trip is Varkala Backpacking.
Wikipedia says "Varkala is the only place in southern Kerala where cliffs are found adjacent to the Arabian Sea.
These Cenozoic sedimentary formation cliffs are a unique geological feature on the otherwise flat Kerala coast,
and is known among geologists as Varkala Formation and a geological monument as declared by the Geological Survey of India.
There are numerous water spouts and spas on the sides of these cliffs. In 2015, Ministry of Mines,
The government of India and Geological Survey of India (GSI) have declared Varkala Cliff as a geo-heritage site."
For us, Varkala is a small island shore of heaven. truly you could never witness such culture mix of the world at a place beside coast in India. White sand, Green tall coconut trees. An evening walk of Varkala during season time is a thing to wish for, Nature Walkers brings you this chance to enjoy both the mountains and beaches of Kerala in one trip.
DEPARTURE/RETURN LOCATION
Bangalore – Munnar – Varkala – Bangalore
DEPARTURE TIME
Thursday – 5.30pm
RETURN TIME
Sunday – 11.30pm
SHORT ITINERARY

First Day

Reach Forest Department
Jeep to Campsite
Breakfast
Start trekking
Reach Rodovally guesthouse
Reach Peak
Packed Lunch
Return to Campsite
Campfire

Day 2

Start our Journey to Varkala
Reach Varkala
Celebrate Christmas

Day 3

MANDATORY THING TO CARRY
• Two liters of water bottles
• Raincoat (if in case it rains)
• A torch
• A cap
WEAR
• Cargo/track pants -2
• T-shirt -2
• Shoes, Socks
• Personal medication kit
• Soap
• Toothpaste
• Toothbrush
• Sunscreen
• Rain Coat/Poncho
INCLUDED

To and fro journey
Tented Accommodation (Meesapulimala)

Homestay Accommodation (Varkala)

Two breakfasts (Saturday, Sunday)
Packed lunch (Saturday)
One dinner (Saturday)
Bonfire
Guide
Jeep ride
Forest permit
Lots and lots of FUN.

NOT INCLUDED

Food in Varkal is no Included (you could try multiple cousines at various shacks of Varkala beach)
Dinner (Friday)
Any personal purchases.
Additional information
| | |
| --- | --- |
| location | Meesapulimala, Kerala, Varkala |
| duration | 3 Days & 2 Nights |
| age | 12 – 45 Years |
| trek distance | 20 KM |
| difficulty level | Moderate to Difficult |
Day 0:
5.00 pm – 7:00 pm – Bangalore Leaving from Bangalore at late evening. We request you to have some light food before traveling. This trip would be an overnight journey to Munnar base camp in which we would have an informal introduction and have fun.
Day 1:
Silent Valley Campsite
We would be reaching to the forest department base in Munnar and from there we would take the jeep ride to our Silent Valley Campsite. The campsite is located in heart of the jungle of the Meesupulimala forest and it has a panoramic view of the whole valley below.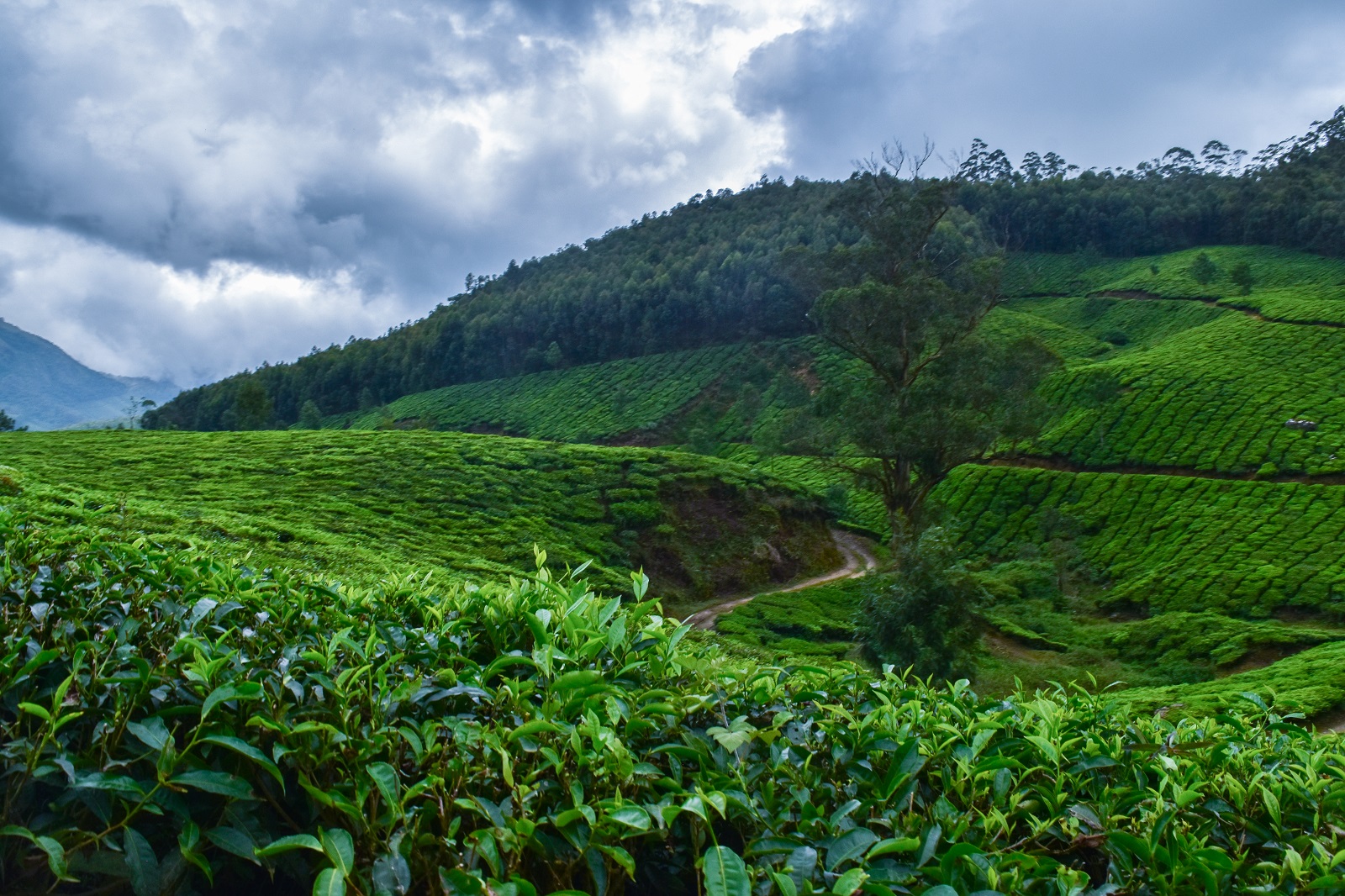 After fresh-up and breakfast, we would start trekking from the campsite towards Rhodo valley. Initially, the terrain is little steep till we reach waterfall lagoon, from here the terrain keeps gaining altitude as well lose it.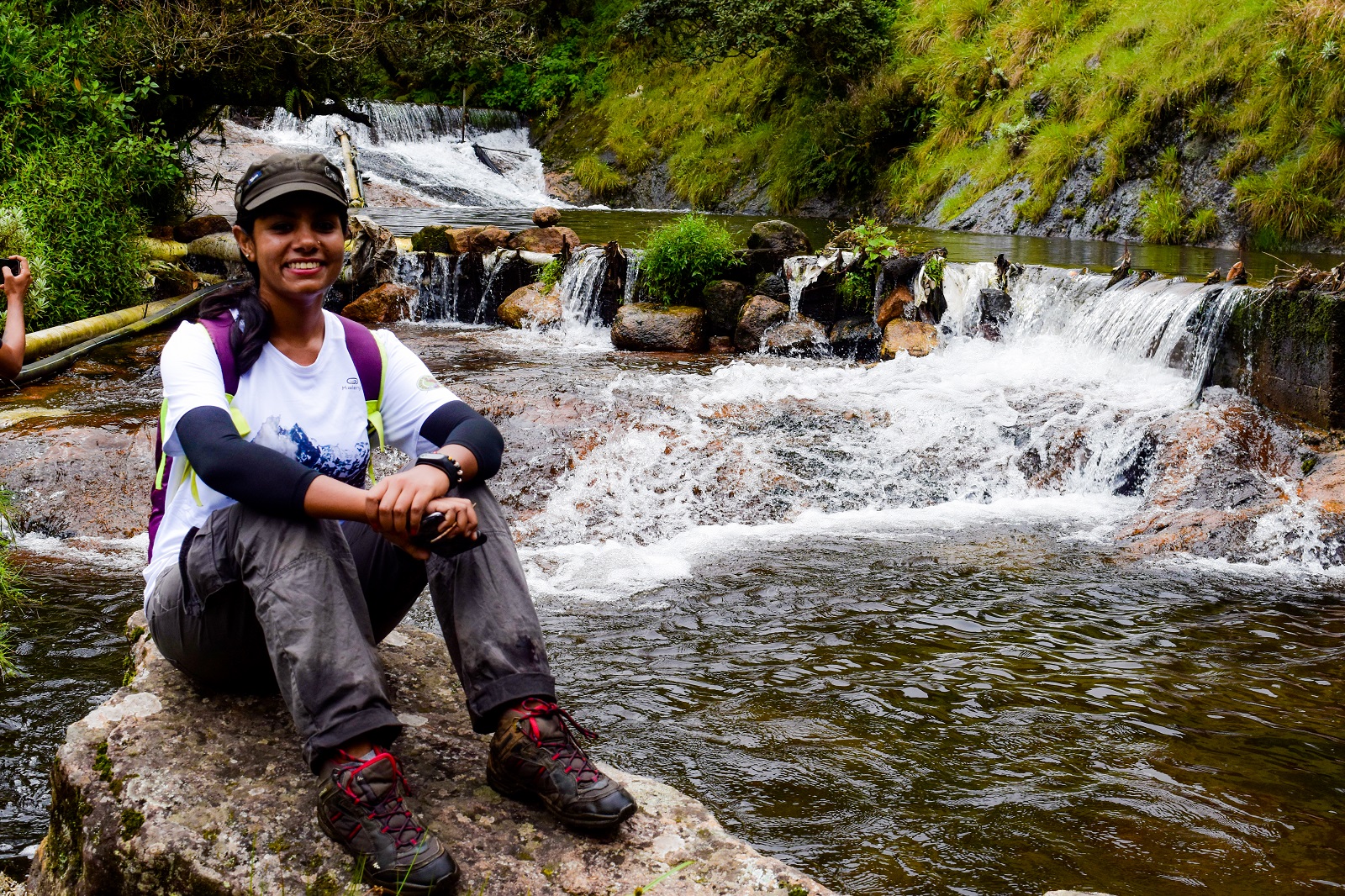 The terrain goes through dense jungle, long grass, pine trees beside beautiful water stream assures you that you are into the heavenly atmosphere.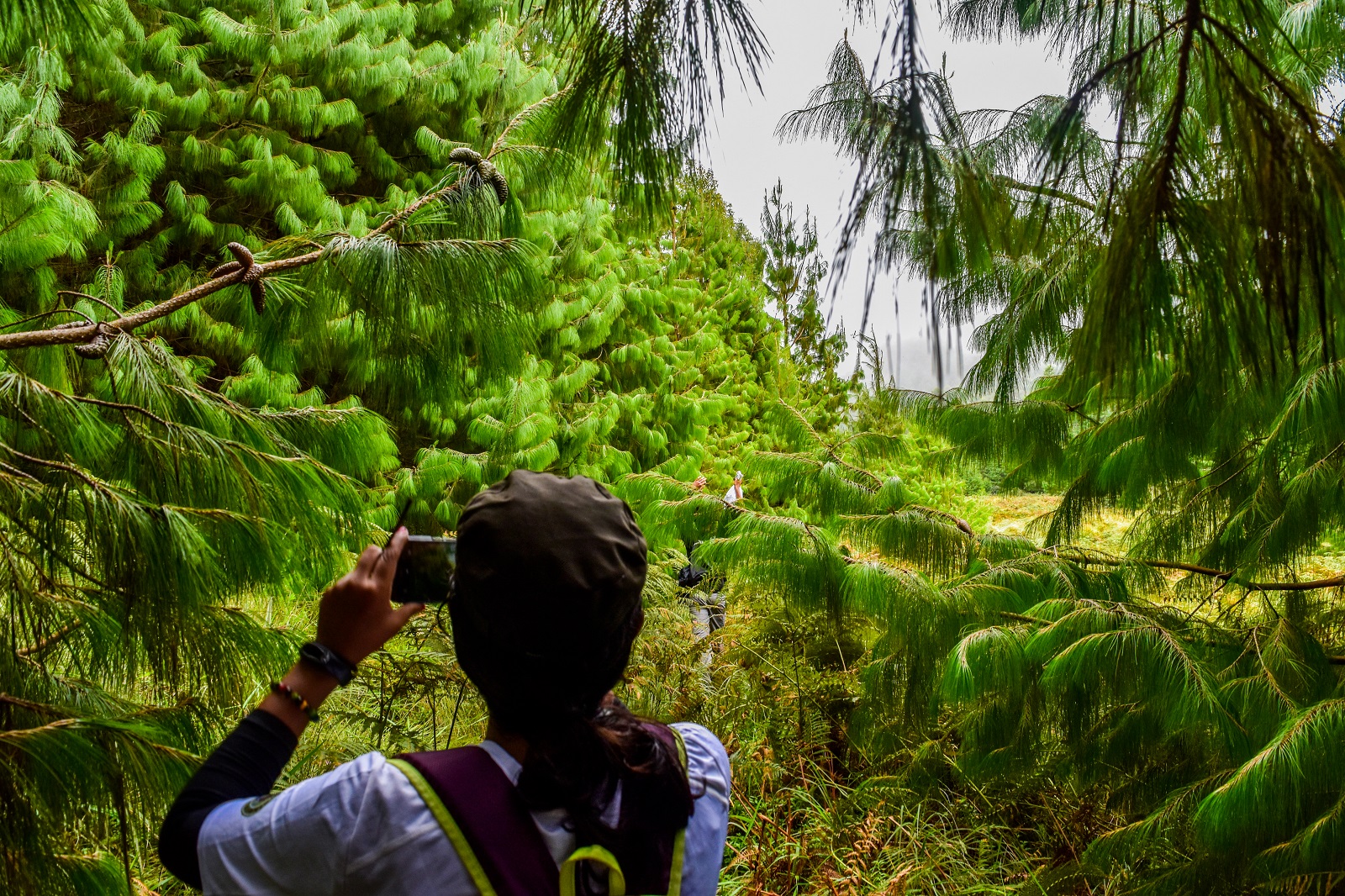 Rhodo Valley starts just after reaching the jeep track on the trail. Do look out for rhododendron flowers by the side of the route. This flowers definitely win your heart with its different colors and abundance nature.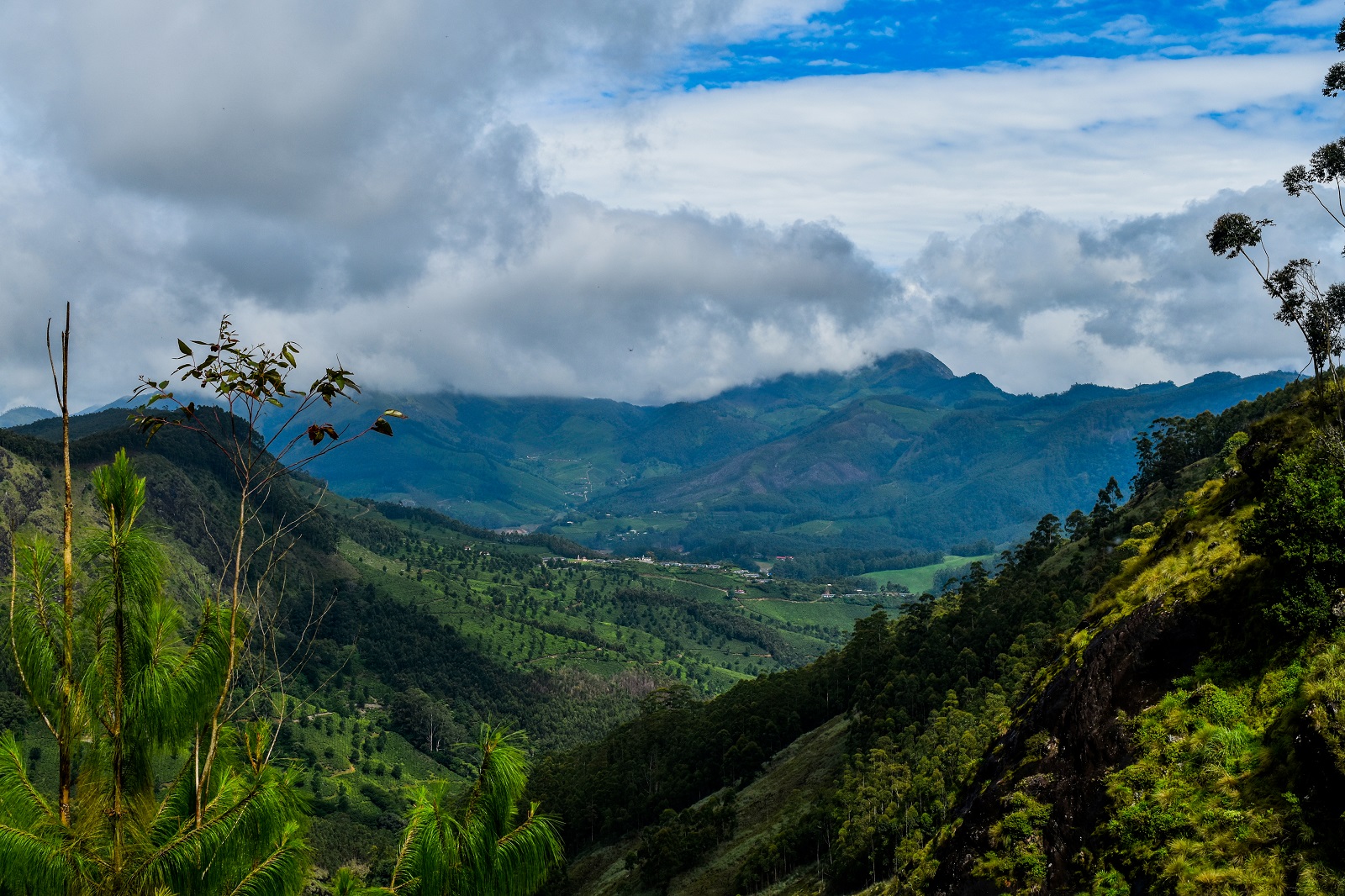 From here to about 2km is forest check post in the Rhodo valley. The panoramic view from the viewpoint of this check post is very rejuvenating.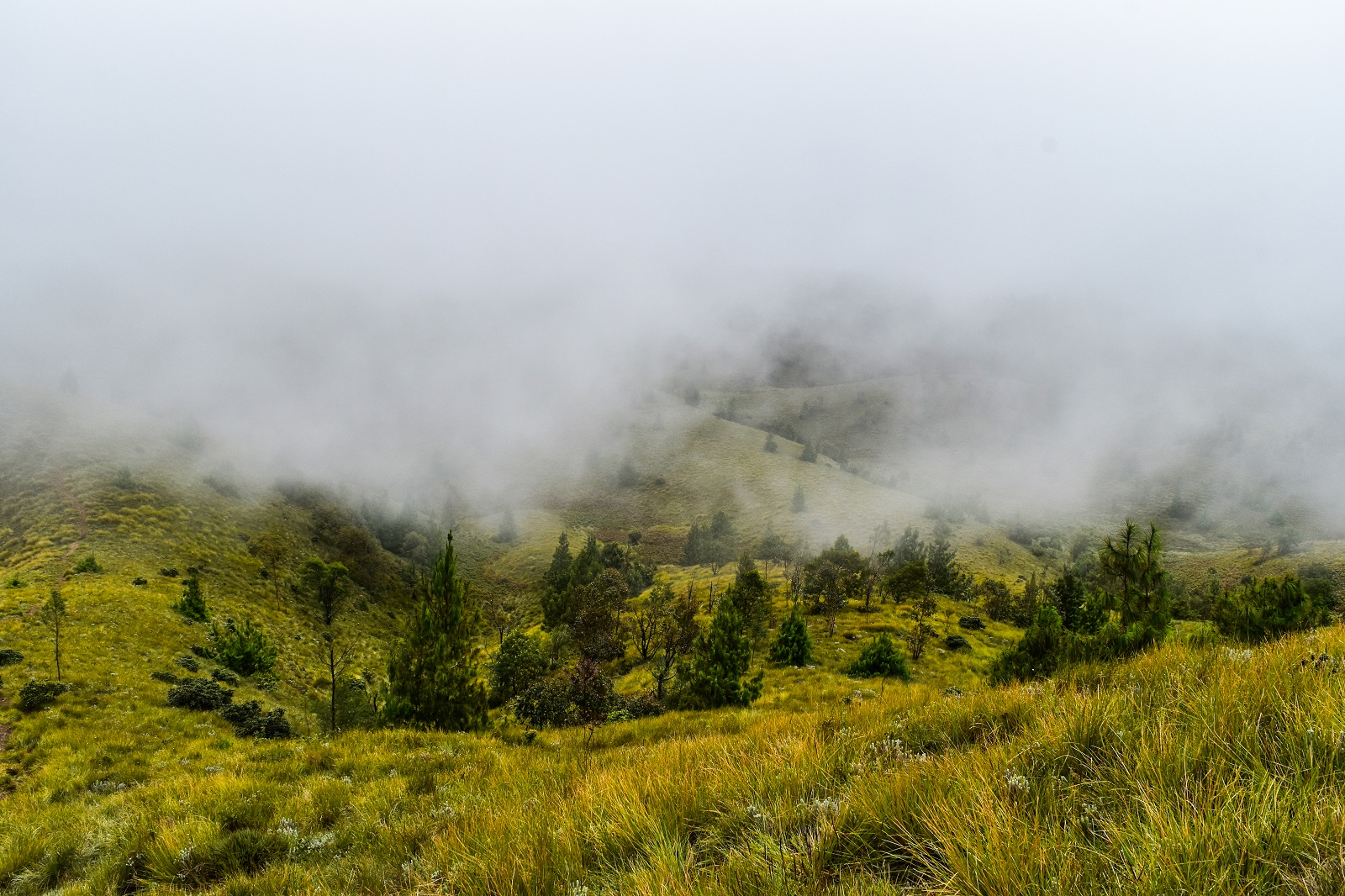 The Lush green forest, the green carpet on the small dome hills looks very beautiful. You could also spot some wild elephants group from this point.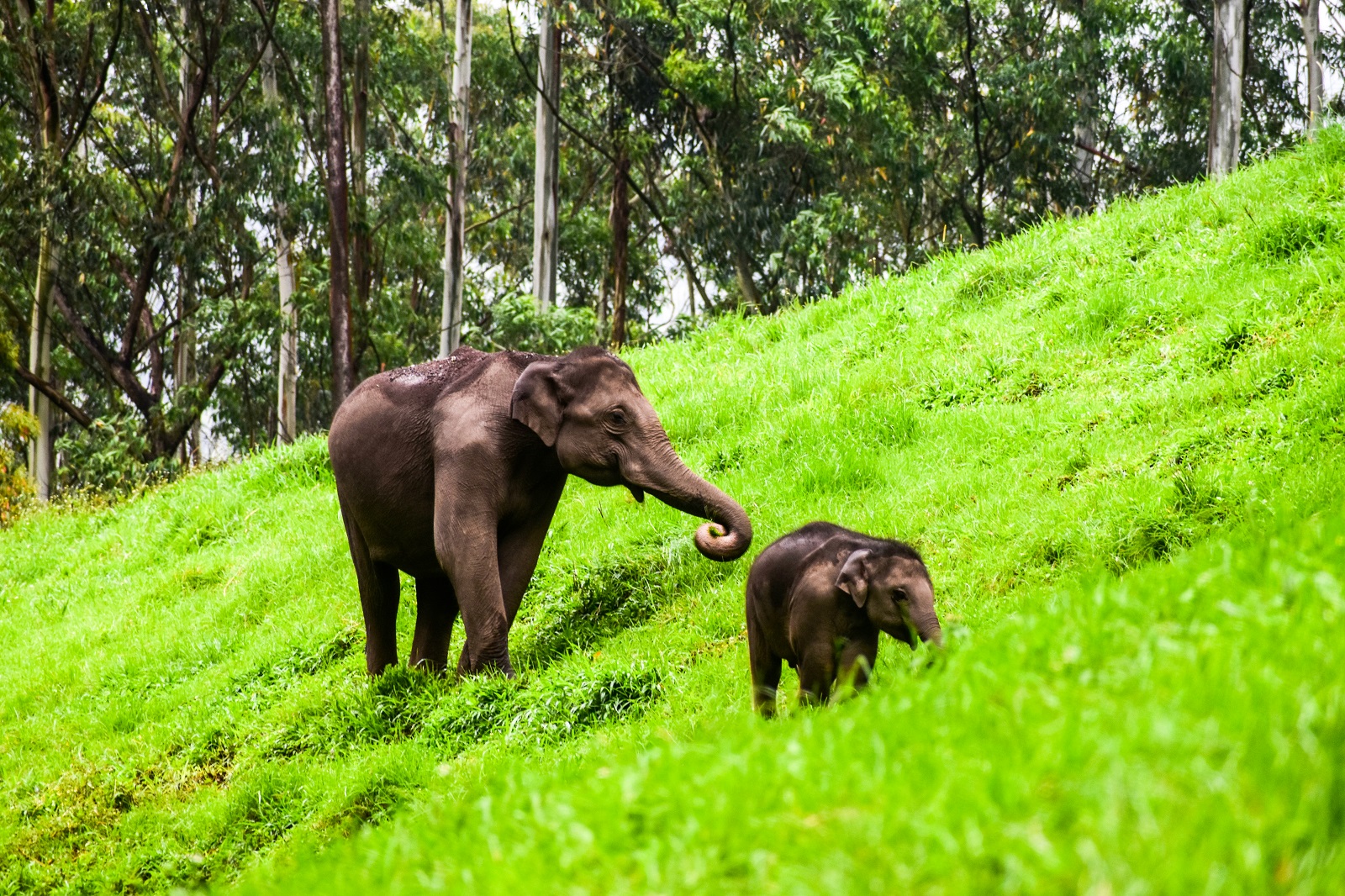 After descending for a couple of meters, we would enter the dense forest of long grass and then a meadow walk on soft grass for a little while.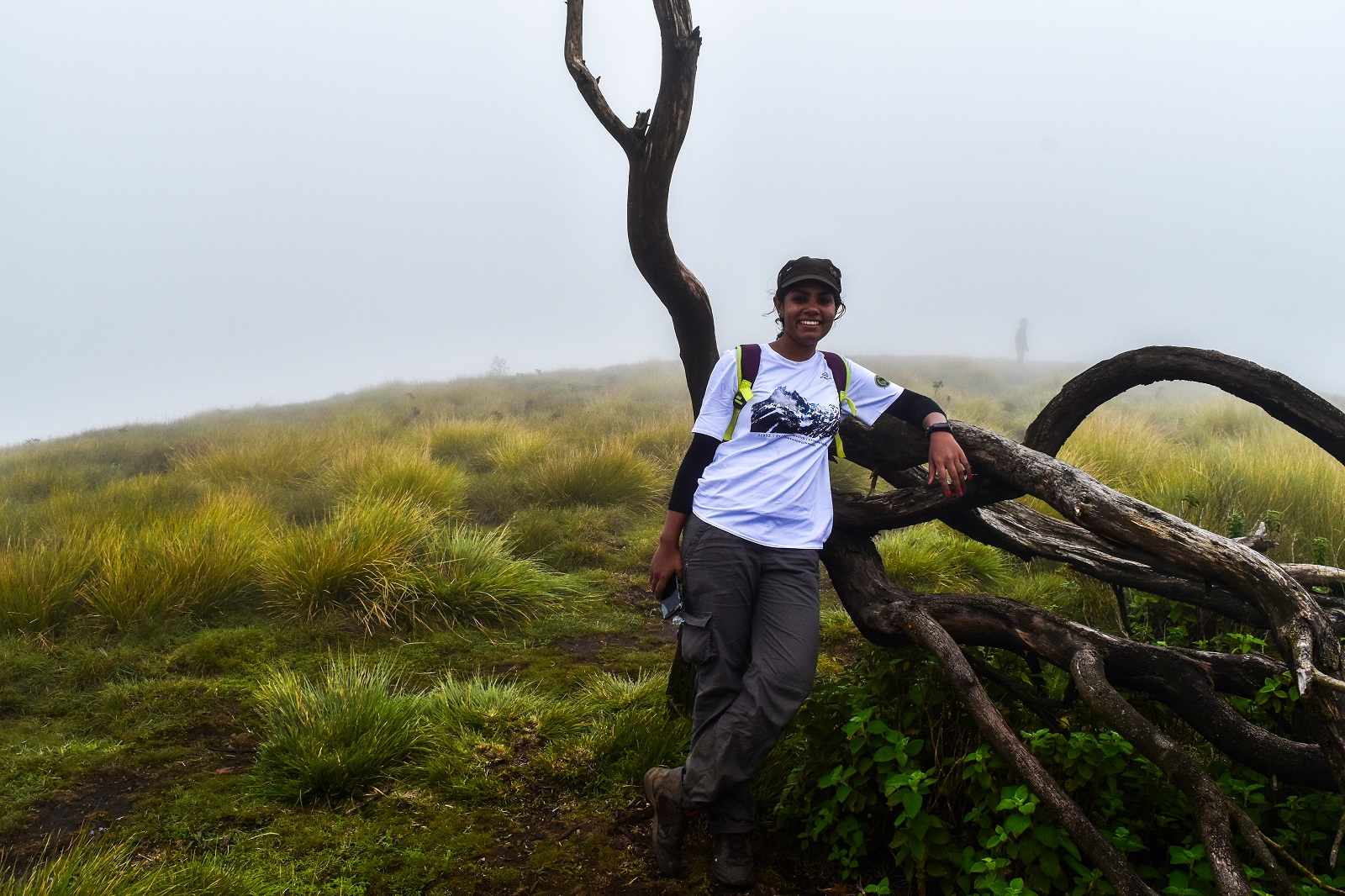 We would be crossing about 6 more small hills to reach our peak. The distance from Rhodo alley check post to the peak is about 4 km one side but believe me, the time flies so fast that it seems you just crossed these check post couple of minutes back.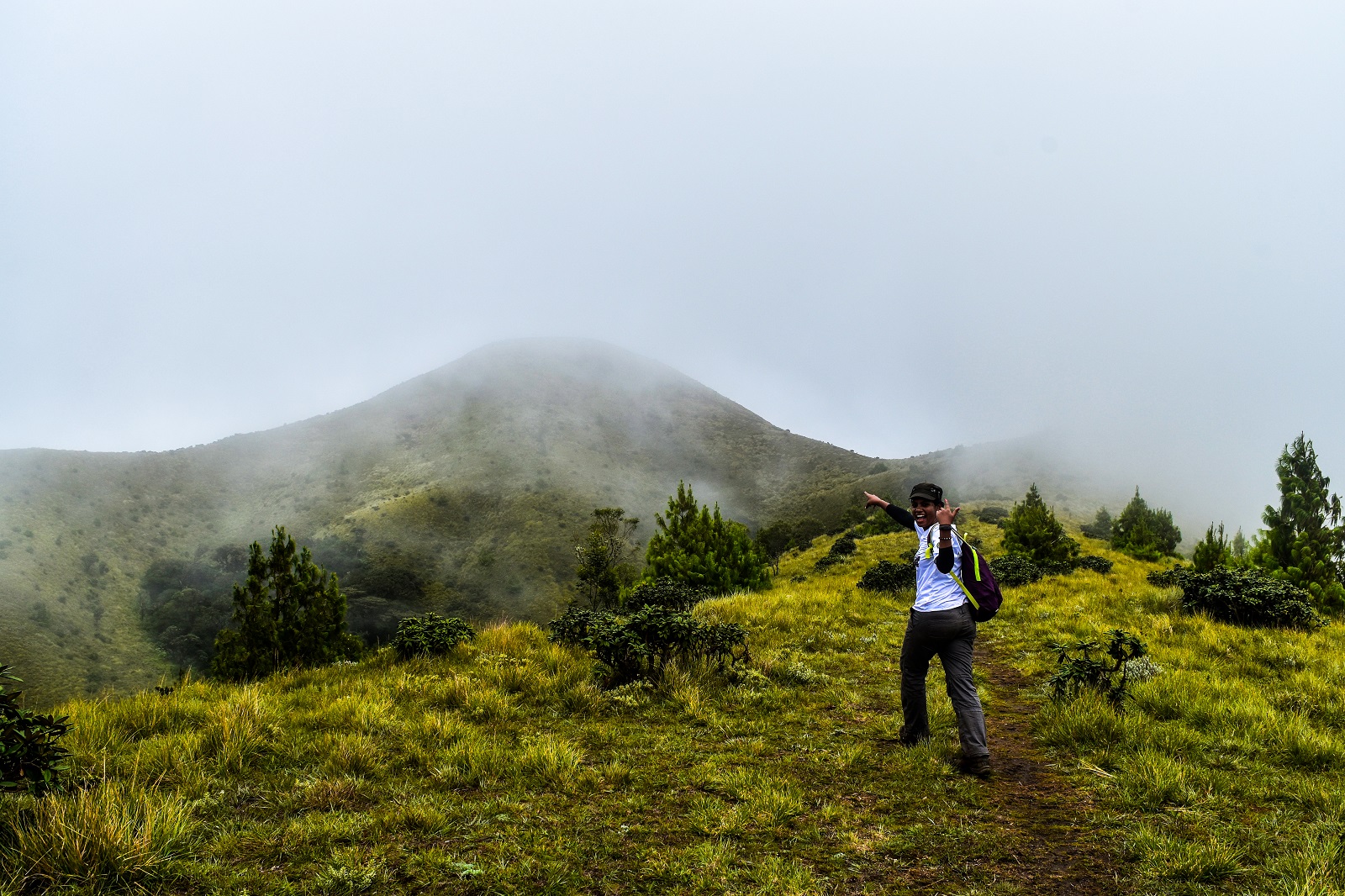 We would have our packed lunch on the peak while enjoying the beautiful before our eyes, it's very satisfying feeling.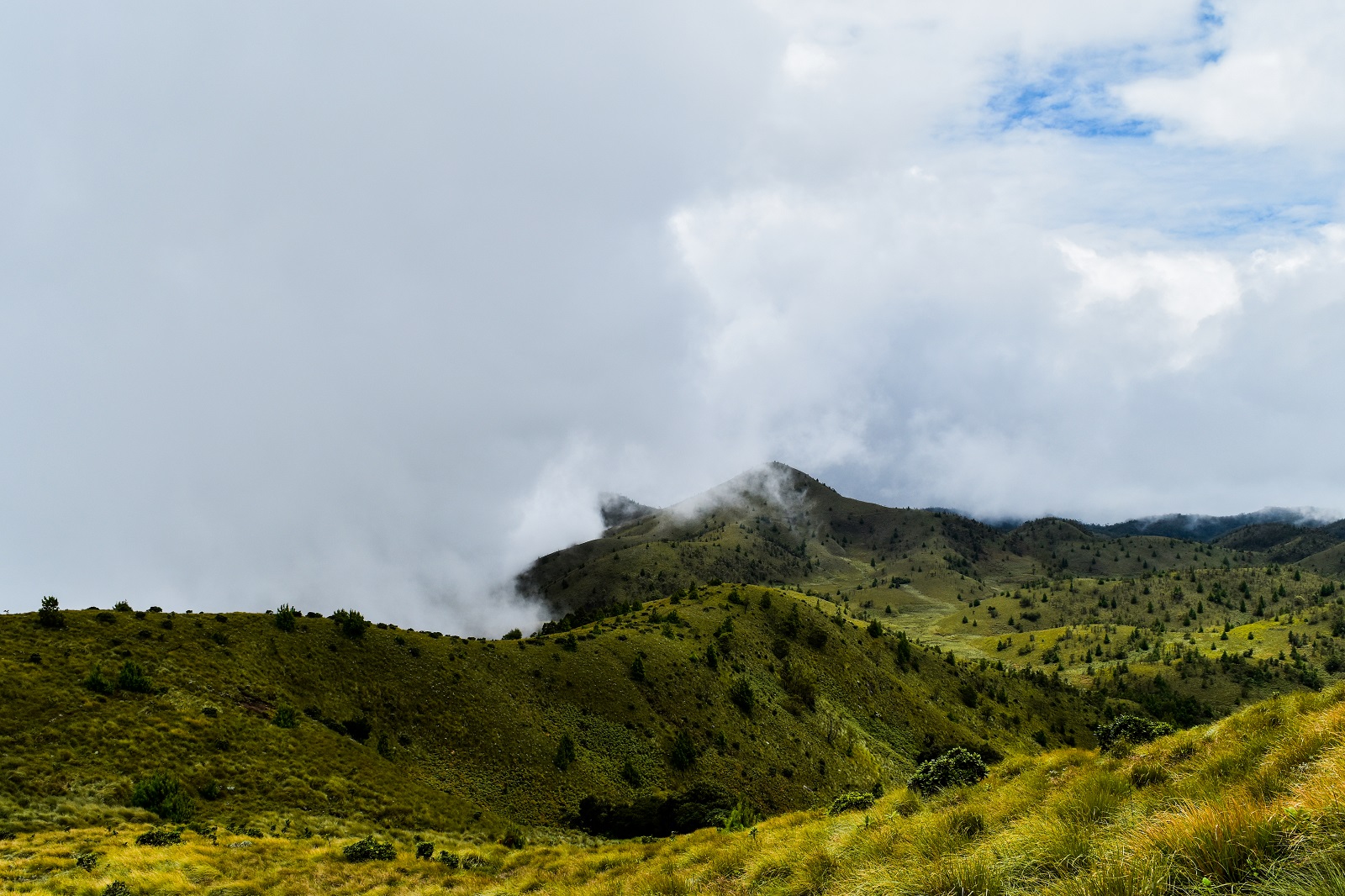 Explore for a while for photos and then would start descending from the peak back to
the campsite through the same route.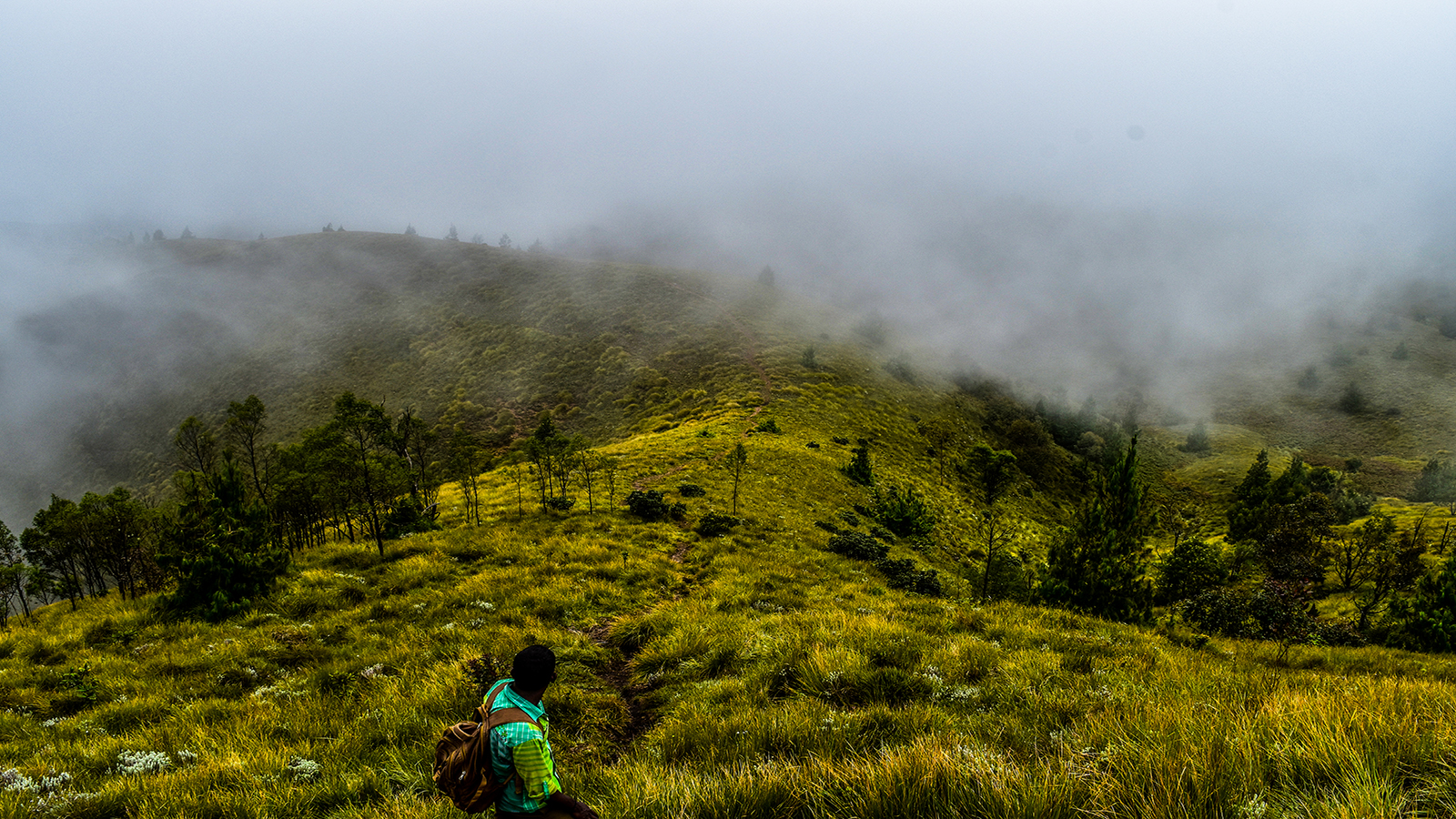 After fresh-up and snacks, we would play some games and enjoy the campfire while hot dinner.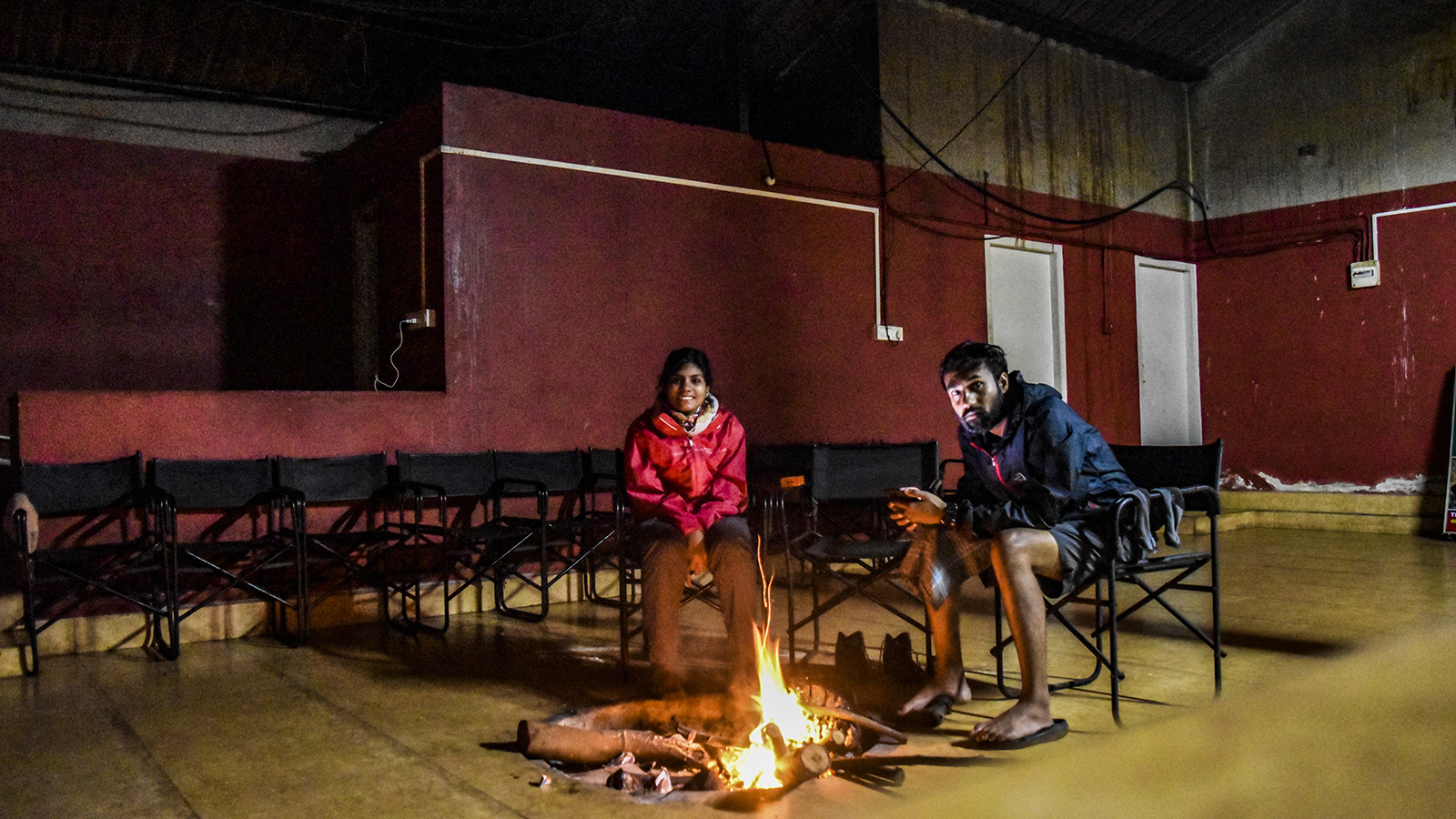 Next morning, we would explore a waterfall about nearby the campsite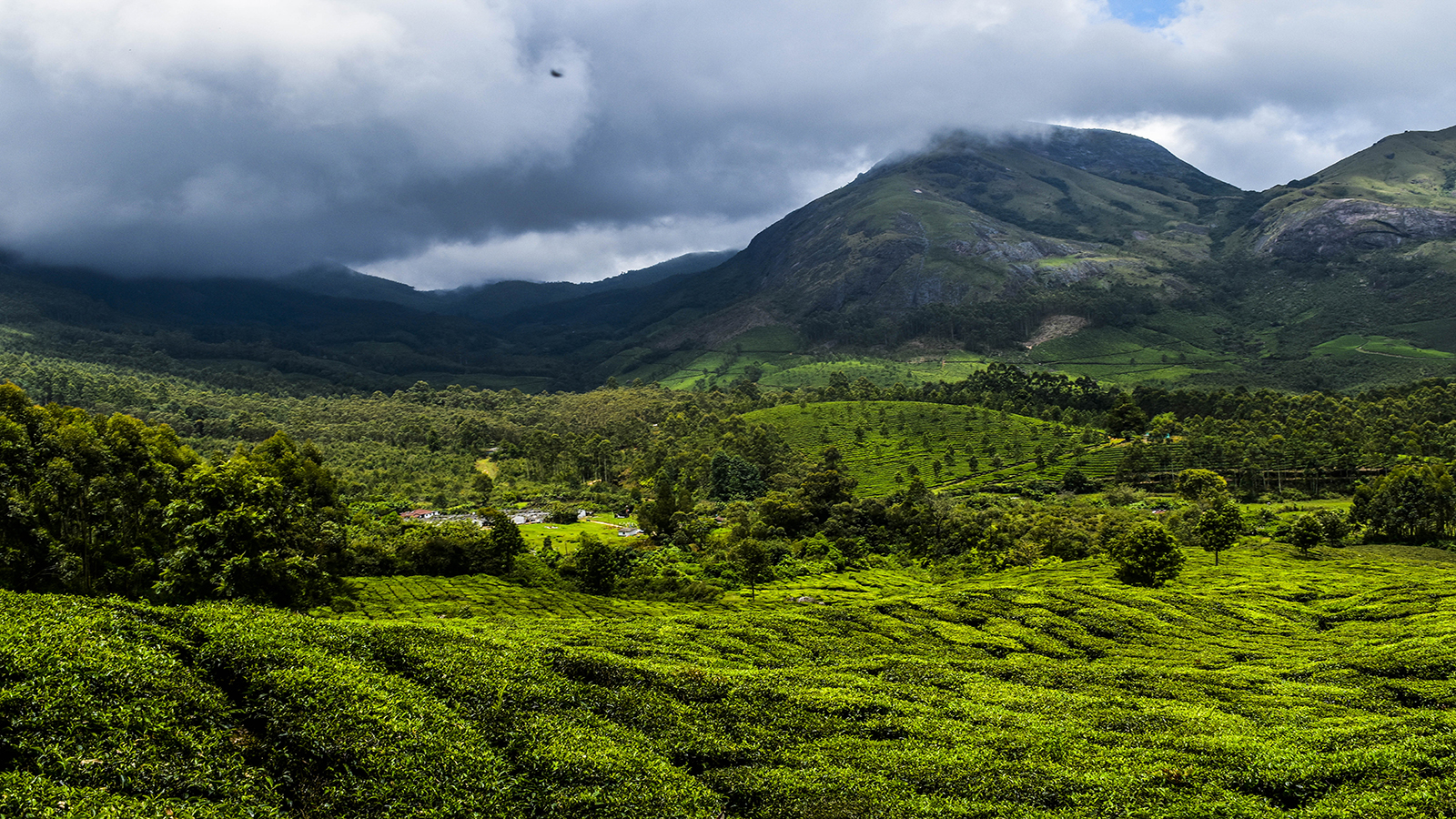 And then would return back to Munnar forest department through jeep and back to
Bangalore on Sunday night.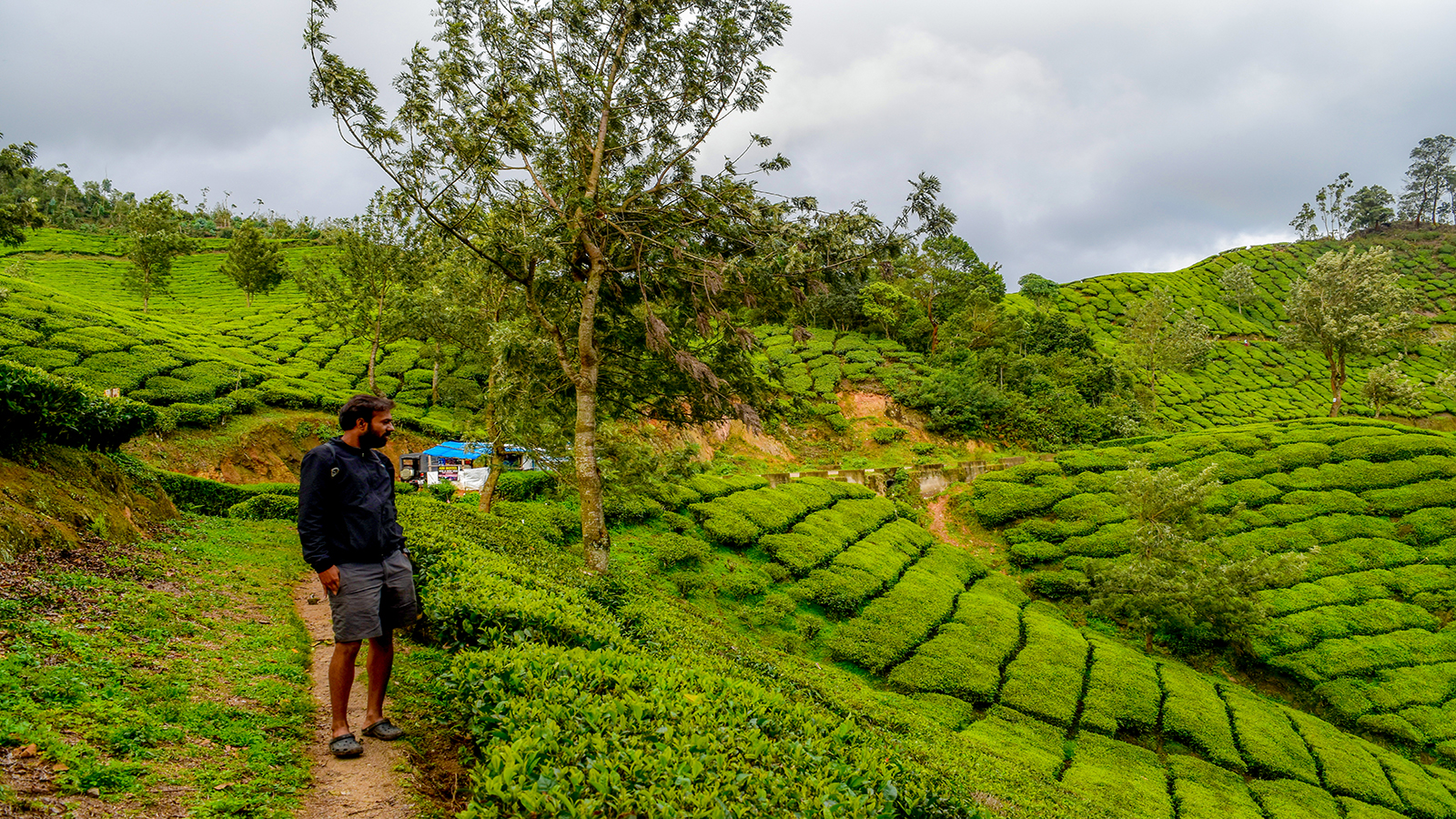 Day 2: Varkala Backpacking
Start our Journey from the Munnar Campsite to Varkala Coast, we would leaving little early in the morning. The distance from Munnar to Varkala is about 250 km. We would reaching the coast at afternoon.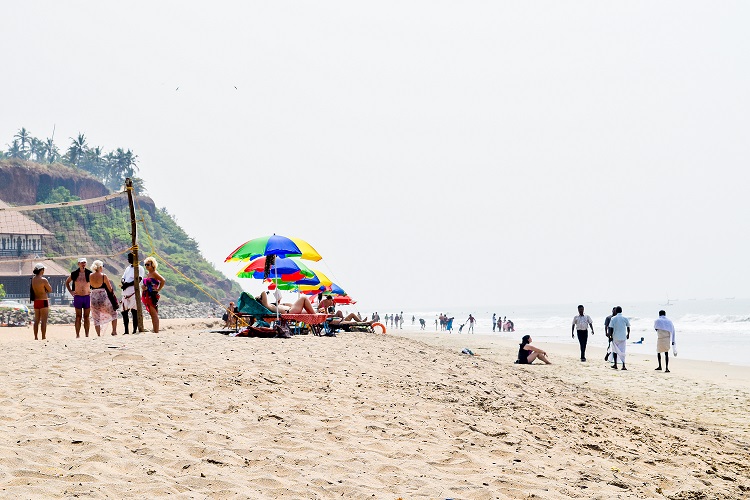 We will explore the coast, play in ocean water, surf if we could on the Varkala beaches.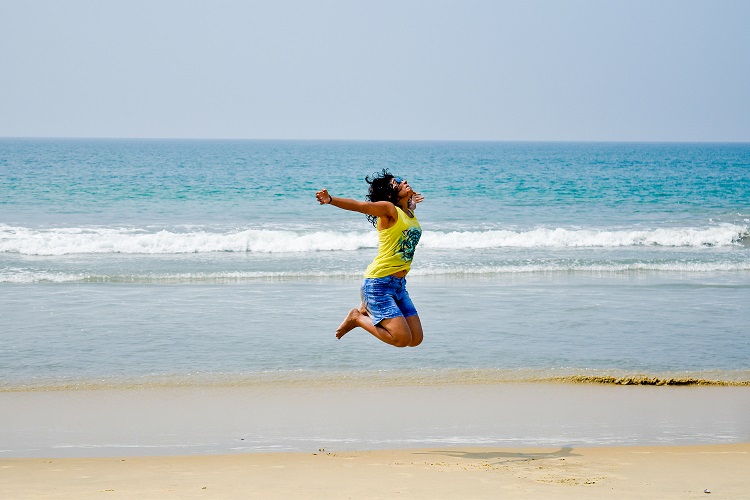 Evening we will celebrate Christmas with the whole gang.
Day 3: Return

Next day, we would hop on to our bus – Return Journey to Bangalore.
1) Baroda Bank, Koramangala Water Tank. Opp. Mr Beans – Home Cafe. – Reporting Time: 4.15 PM, Departure Time: 4.30 PM
2) New Shanti Sagar Hotel,  HAL Road, Near Domlur Bridge. – Reporting Time: 4.45 PM, Departure Time: 5.00 PM
3) MG Road, Hard Rock Cafe near Anil Kumble Signal. – Reporting Time: 5.30 PM, Departure Time: 5.45 PM