First of all wishing you all a very happy, energetic and magnificent Women's Day ahead of you. It is not only for the women out there but for the men too who have nurtured, respected and cared for women from their household. We celebrate Women's Day on the 8th of March every year and Men's Day on the 19th of November every year. It is equally important to recognize the role of both the genders in society because the world runs with cooperation, peace, and harmony.
But today's post is dedicated to Women and power. Because the one superpower that no one can take away from us and also its unique nature is the role of a multi-tasker. We are wives, mothers, sisters, achievers, caretakers, housewives, working ladies, artists and managers all at the same time in one single day!
Amrita, the head of Nature Walkers, called me up and asked me today, "How do I manage to do so many things in life?" well, here is my story. Today I will share with you my story of becoming an edupreneur and multi-tasking in life. At the same time, we also hear about two power ladies from Nature Walkers who are my inspiration, Amrita Ghosh and Neha Deep.
Hold your horses and get ready for all the dose of positivity.
A  bit about myself, before I begin… 
My name is Rucha Khot and I am a doting Mom to Flora, A smart wife to Kris, an Edupreneur and Language Expert who runs Flora Language Solutions, a blogger, writer, dancer, and a die-hard traveler. I have been to 23 countries around the world and continue to do so. My superpowers are English, German, Spanish and power blogging. Before becoming an entrepreneur I was working with Bosch in Germany and Bangalore for three years wherein I got the opportunity to see the world through business and leisure.
As soon I was about to raise a child, my daughter, Flora, I realized that it is important to maintain a work-life balance and I switched to entrepreneurship. The first six months were difficult, but eventually and gradually I caught up. Today I have a full business set up in Panipat and Pune, wherein I manage online translation assignments for German, French, and English, as well as on the ground teaching assignments for English, Spanish, French, and German. I have specialized trainers for Spanish and French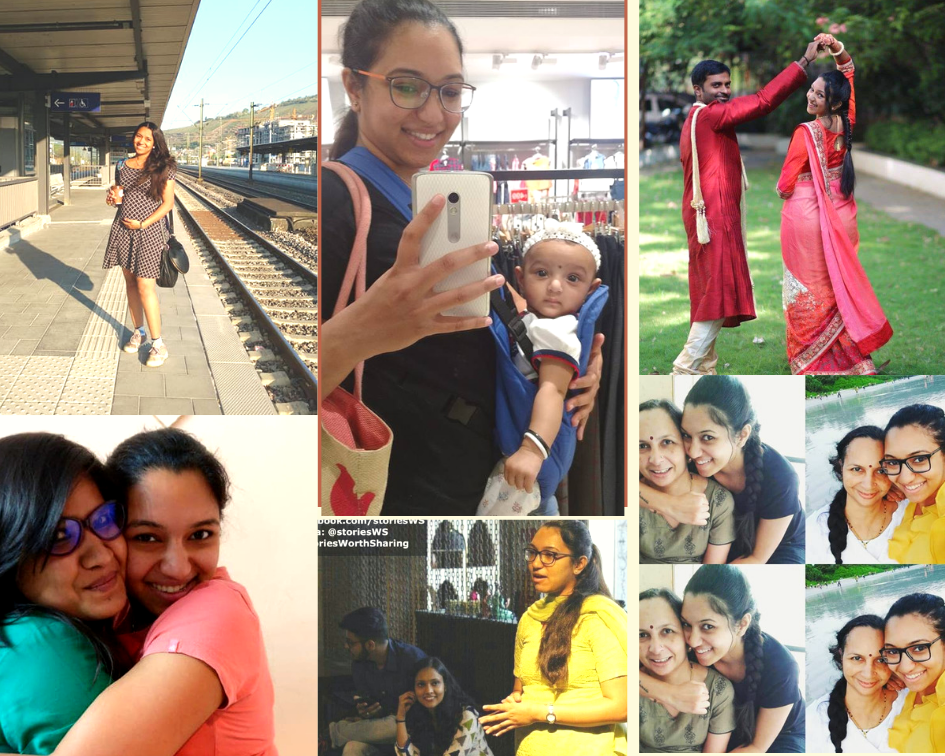 My motto in life #dreamstoreality. Always believe in the power of your dreams and never shy away from taking a few risks in life, the results would not come in immediately, but the results would be fair. Look at me, I was a simple, crazy and moody girl, but I knew there had to be happiness found in the darkest of times as Dumbledore quoted in Harry Potter and that is what I have gotten my life to be. Take all the support you can in life, I dedicate my success to my mother, husband and of course the "Maushi" who comes to work in our house because without their support I would not have come where I am today.
Let us also appreciate the daunting work Amrita Ghosh is doing for Nature Walkers
A marathon runner, a software engineer, a strong entrepreneur with such excellent time management and PR skills, an affectionate Mom to Posto,  a loving wife to Hemant and a terrific Outdoor Leader is what we all know Amrita for. As you read my story it is interesting to know with such dedication, hard work and sheer passion she has turned her passion for trekking into a business or a profit-making venture we all know as Nature Walkers today. 
Mind you it is not just about making money but having goodwill and credibility. As Nature Walkers engage in more treks and trips they also care for the environment and surroundings. The NTP or No Trace Policy has been successfully implemented on most of the trips and has a spread a powerful message. Their eco bags have been proven to be habit changes. Such is the aura of Amrita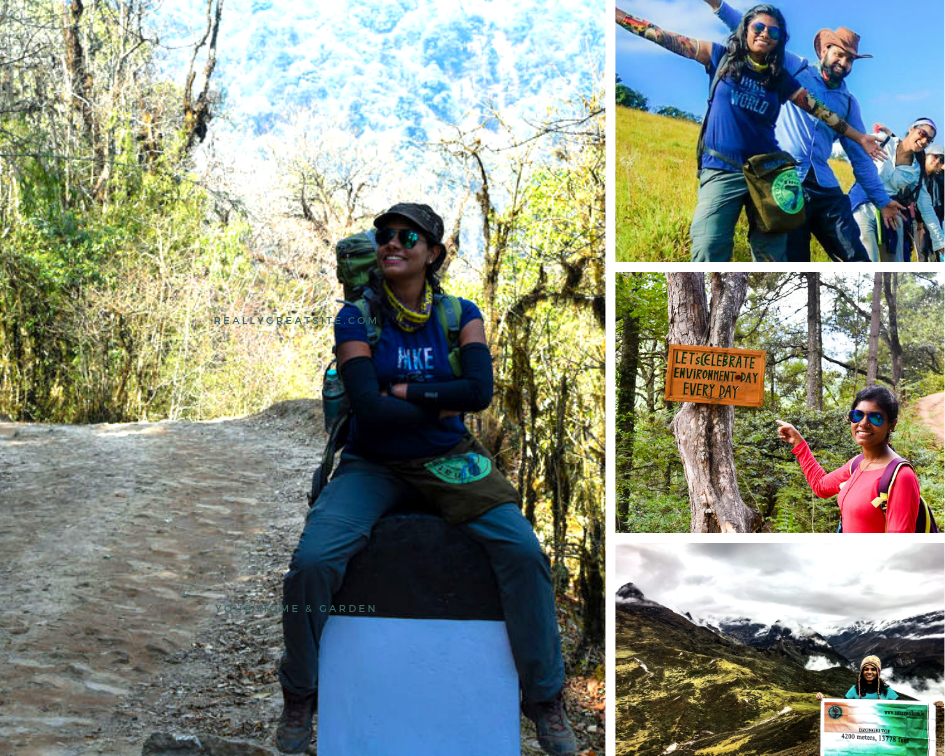 Next, I want to highlight is Neha Deep
The iron lady of any group and who is popularly known as the girl with a golden heart. I was introduced to Nature Walkers because of this kind soul who took me on one of the treks and asked me to blog down my journey. That is how the long association with Nature Walkers began. Neha is the bold, crazy and happy-go-lucky friend we all would love to have.
Her stamina is unmatchable, her enthusiasm is contagious and her aura is bright. Neha is a woman of substance. The sole and primary bread earner of her family, she manages a family of five single-handedly along with their education. In spite of all this, she finds the time to travel, dance and most of all even take her Mom on trips. Her dream is to make and build a house for her mother and I am sure with all the hard work and grit she owns, she will achieve it. If you need motivation on trekking any day, Neha is the girl to go. She is fondly also called Sherni.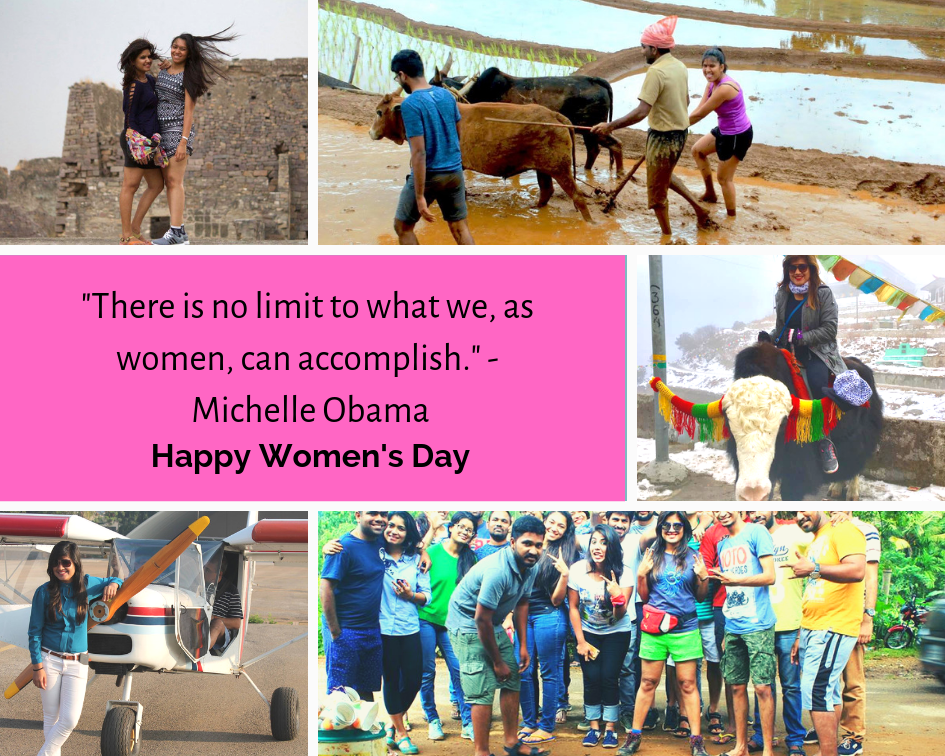 Before I end remember this, make your plans and set goals. Work hard and go for what you desire. The universe sends you a treasure in an unexpected package. If you ever want to achieve something, focus on your personal growth and transformation too, do not let your fears deny you your freedom. You know guys, your hearts should stir to boldly pursue your dreams and then consider it done!
I hope you all loved listening to our stories.
If you have your stories to share we would love to publish them.
Please write to us on connect@naturewalkers.in