Set amidst the green range of Sahyadri in Kerala, Munnar is a UNESCO world heritage site known for its undulating hills, tea gardens and spectacular waterfalls. Enveloped in clouds for most the part of the year, it is one of the most captivating destinations in South India. There are many popular treks in Munnar and most of them range from easy to moderate. Meesapulimala and Kuringani-Top Sataion are two peaks that appeal to most trekkers because of their beautiful trails and scenic view that are a treat to the eyes.
"Some people feel the rain; others just get wet" – Bob Marley
1. Messpulimala Trek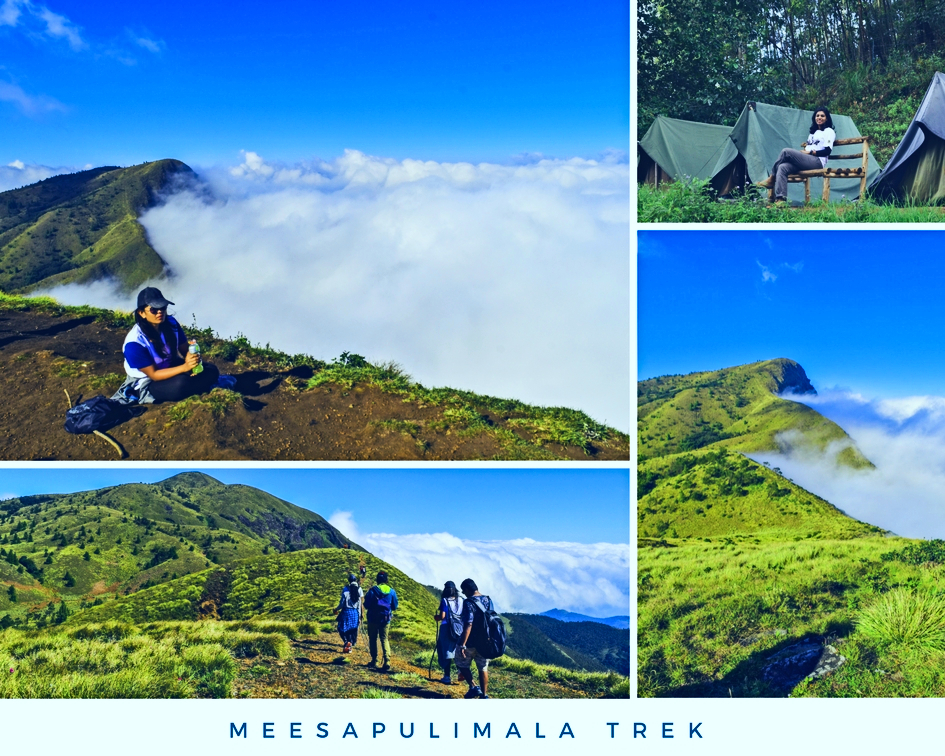 Messapulimala, the second highest peak of Sahyadri range still remains to be quite challenging since it was first put on the tourism map of Kerela in 2015. Peaked at 2640 meters, it takes around 6-8 hours to reach to the top. The trail is picturesquely marked with wild forest, green plains, and Rhodo valley. Now it welcomes a lot of people like trekkers, bikers, occasional travelers or people who just want to relax. Peace is easy to find in these idyllic mountains.
The name of this mountain is derived from the fact that it is formed of eight hills spreading like a mustache which gave the name 'Meesa'. All these hills looked like a face of Tiger, or  'puli', whereas 'mala' means a series of mountains in Malayalam, giving its complete name as Meesapulimala. It is one of the most beautiful mountains to climb in the Western Ghats.
The campsite of this trek is in the Silent Valley of Munnar from where waterfalls and beautiful mountains are easily visible. Higher altitude offers the panoramic view of valleys covered with mist, making this place appear surreal. This trail will take you through the tea gardens, grasslands and offer mystic views of the beautiful hill nearby. The best part of this trek is Rhododendrons flowers. It is the only place in South India where these flowers grow, which is why the valley is sometimes also called Rhodo valley.
2. Kuringani Top Station Bird Watching Trek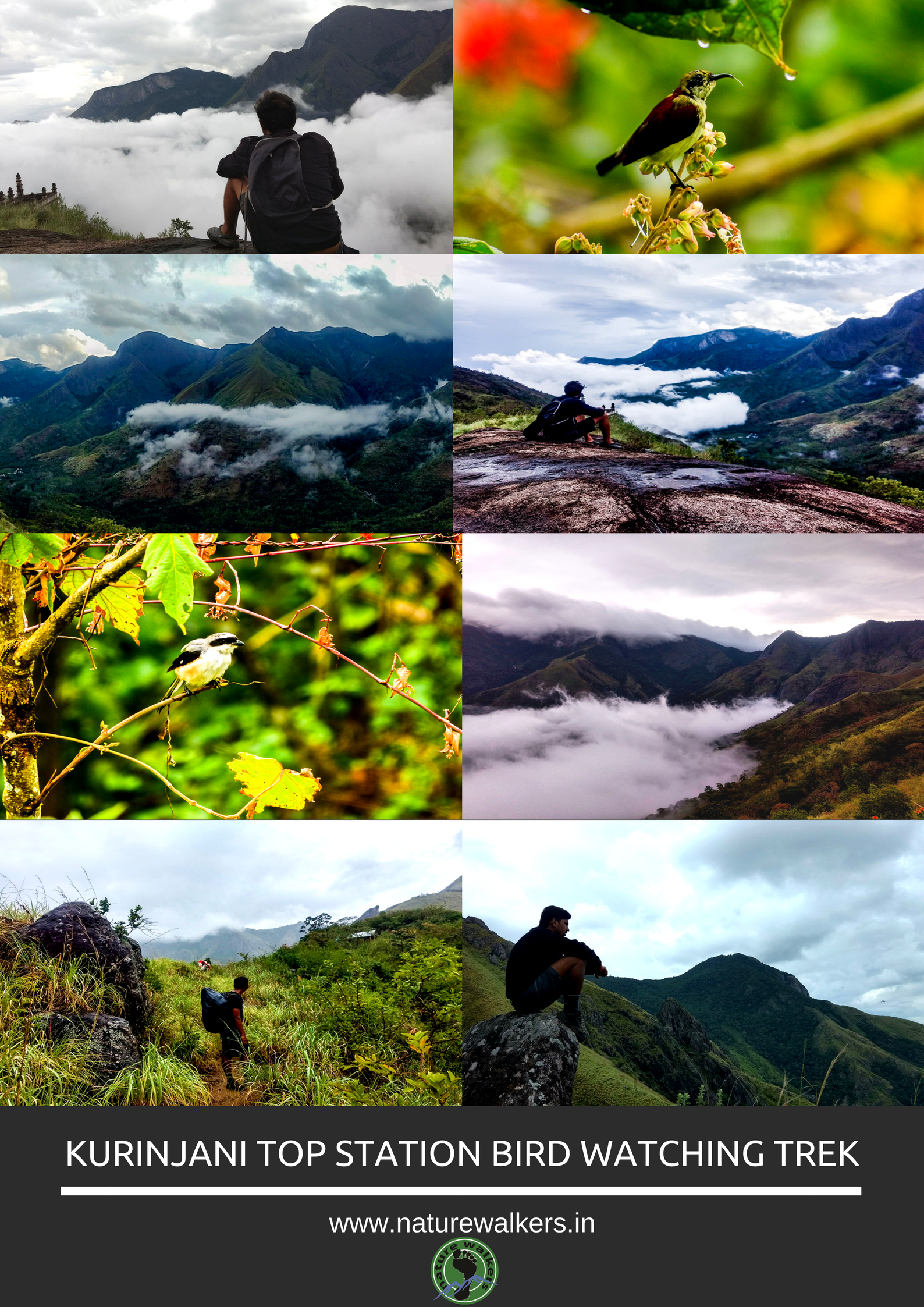 The Kuringani hills near Bodi in Theni district is a perfect destination for trekkers and nature enthusiast for its picturesque views and abundant greenery. Although the hill is close to very famous Kolukkumalai Hills still it remains a lesser known trek. It is one of the best treks for Bird Watching; if luck favors, one could also spot wild elephant herds, monkeys, barking deer.
You can set your camp in the tea gardens and witness a mesmerizing view of the sunrise. This place is also famous for spices like cardamom trail. Best time to go to Kurinjani is from July to October or Monsoon season. Many bird watchers and wildlife photographers come to this place and absolutely love it because of the diversity in flora and fauna. The rare Neelakurinji (Strobilanthus), for which the destination is popular, blooms once in twelve years.
The 12 km hike from Kuringani to the top hill is a wonderful journey. It takes 4-5 hours to reach the top station while the return trip takes two and a half hour. The route is covered with dense forests and sometimes mist. In the beginning, there are some waterfalls but as you climb higher the dense greenery increases. Frequent change in the weather is what makes this trek more appealing, leaving the trekkers with an astounding view.
The trail covers dense forests, meadows and vast spread of tea gardens and you will find all of it come alive in the monsoon rains. With all the sweat and trickle when you finally reach the top, a majestic view of Western Ghats awaits to please your eyes. Be it trekking or a silent escape to a wilderness, Kuringani -Top Station trek offers the best of both.
If you are planning a getaway this Monsoon filled with excitement and beauty of Nature, these treks won't disappoint you.
Plan your trek with Nature Walkers and we will take care of the rest. Happy Trekking!
Written by Harsh
Happy Trekking!
Subscribe Now (get latest Trekking updates, Offers, travel Stories)
Follow us on Social Medias